If you can laugh at the crazy people, the sports and the attitude, you are obviously a Pennsylvania resident at heart who can appreciate these one-liners:
1. We're always complaining about the traffic and the roads.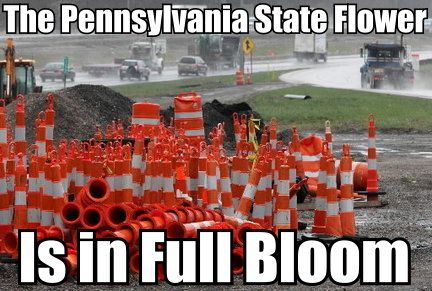 QuickMeme
2. Yeah, you can get all four seasons in one day in PA.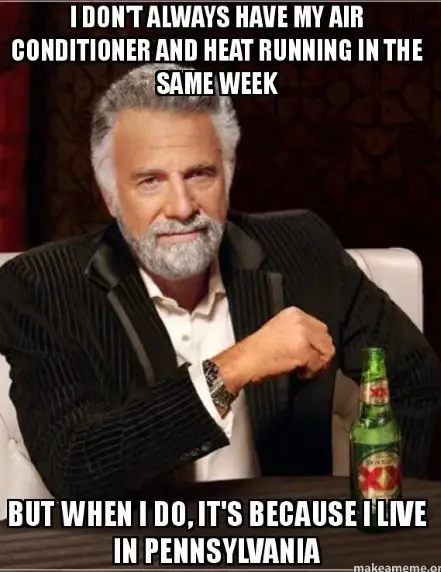 MakeAMeme.org
3. Pothole season is pretty much year round anymore.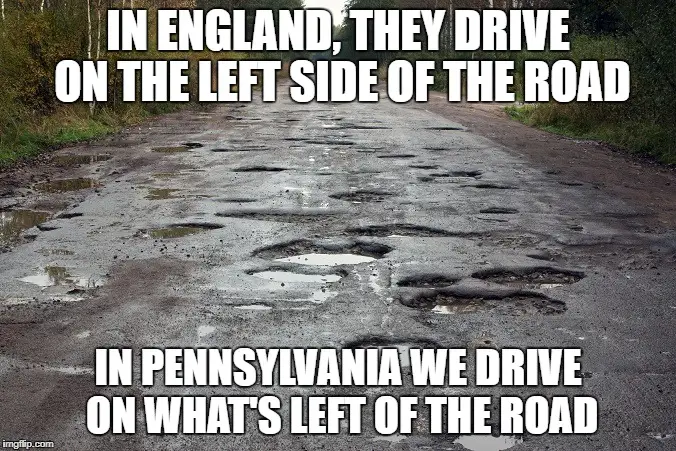 Imgflip
4. Sheetz has a special place in every Pennsylvanian's heart.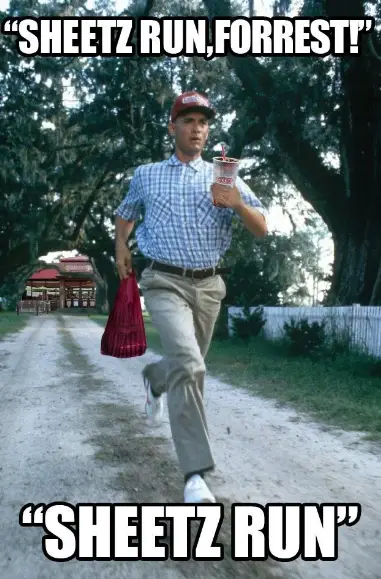 MakeAMeme
5. Most of the state of PA is really quite misunderstood.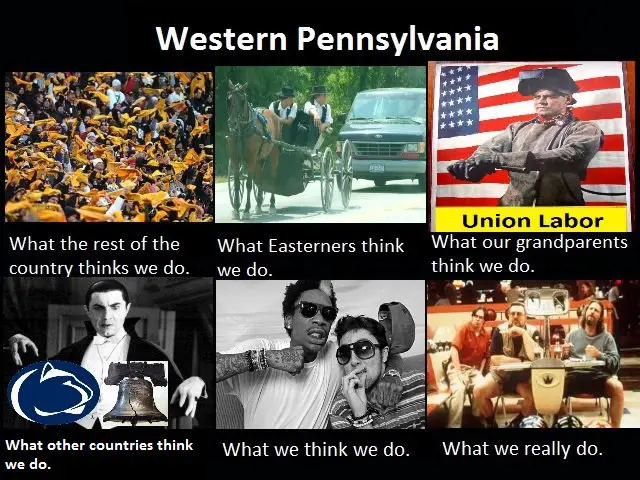 Imgur
6. If you haven't yet hit a deer in your life here, your day is coming.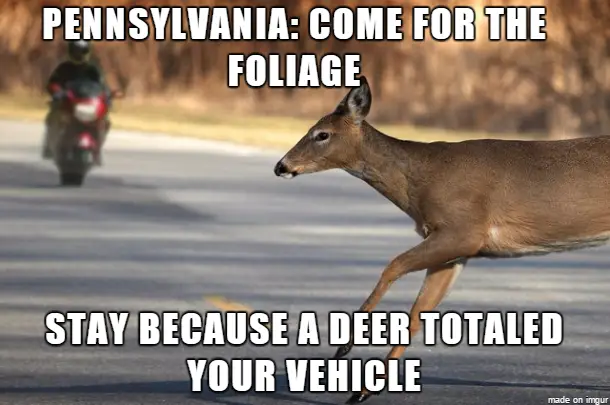 Imgur
7. We could make Amish jokes all day long. But we won't.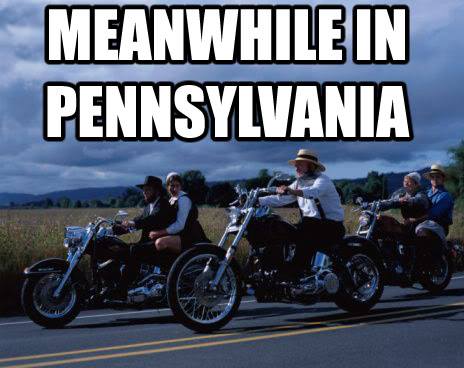 Favorite Memes
8. We don't ever go to Ohio if we can help it.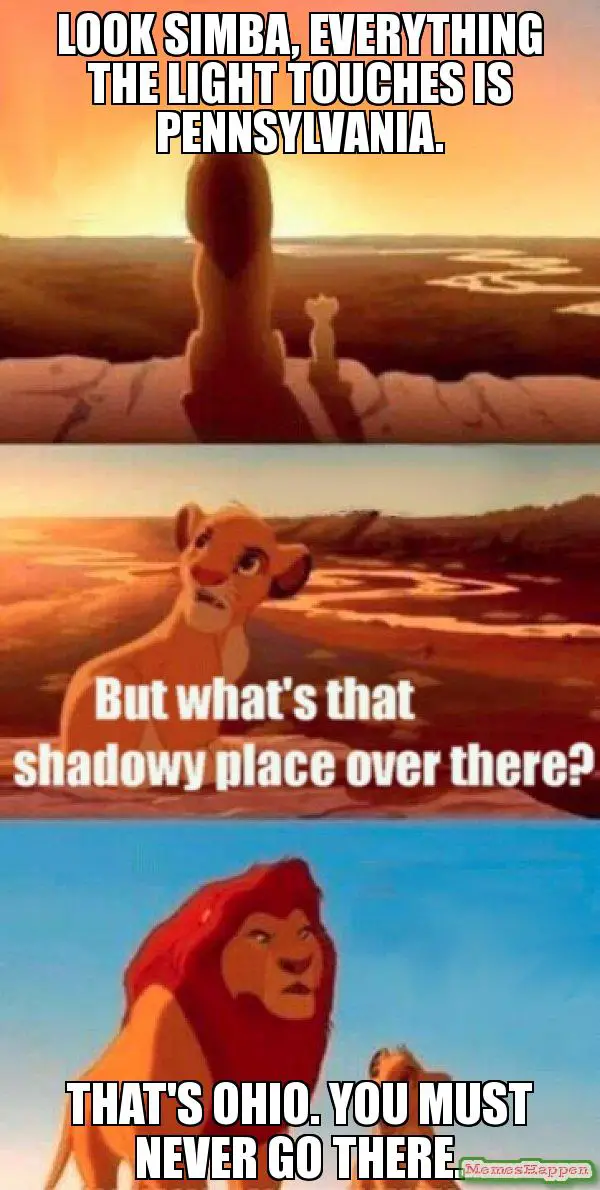 Memes Happen
9. Pennsylvania politics are just plain random.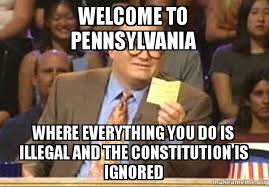 Make A Meme
10. On one random day in March, the entire world cares about us.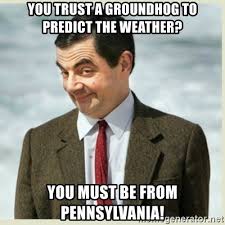 Meme Generator
11. Only people from Philadelphia would get this joke.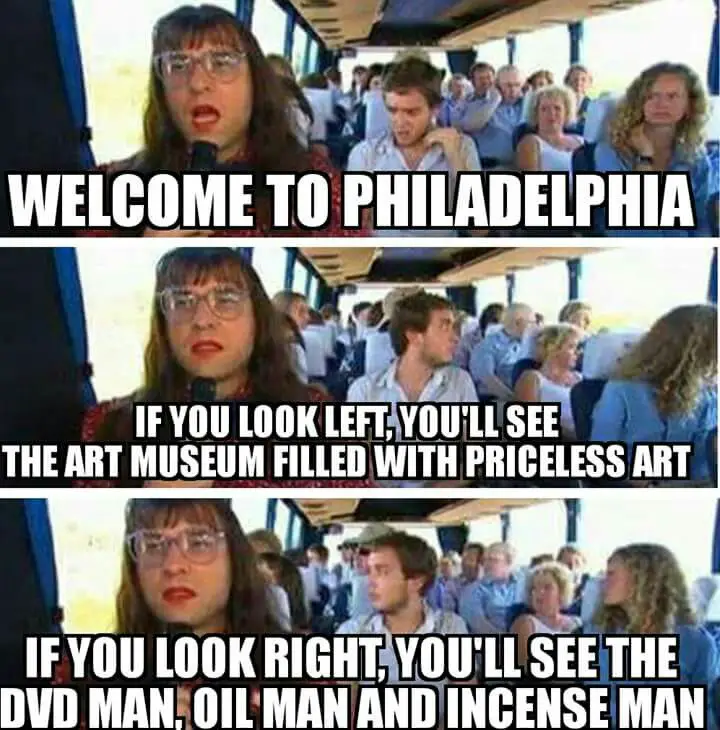 Pinterest
12. Okay, we had to make one more Amish joke. It's just too easy.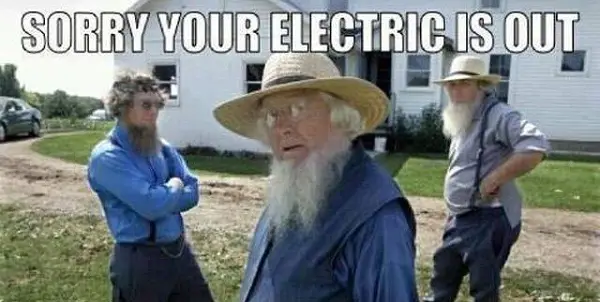 Moveto
13. It's only funny because it's true. We're an interesting bunch.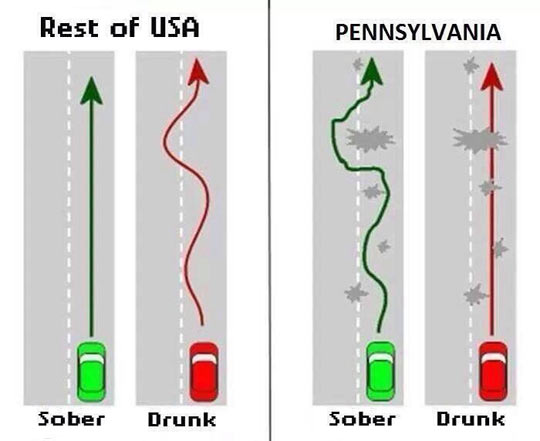 ThumbPress
14. Folks in PA like to drink a lot, don't we? What else is there to do, honestly.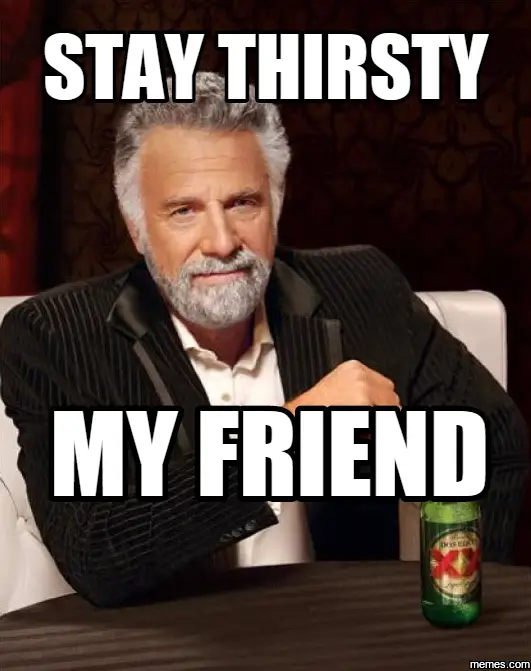 MakeAMeme
15. Hey, it's already crowded with weirdos from other places.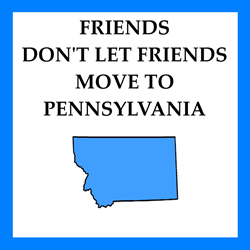 Stupid and Funny
16. We have the hardest-to-pronounce city names in Pennsylvania.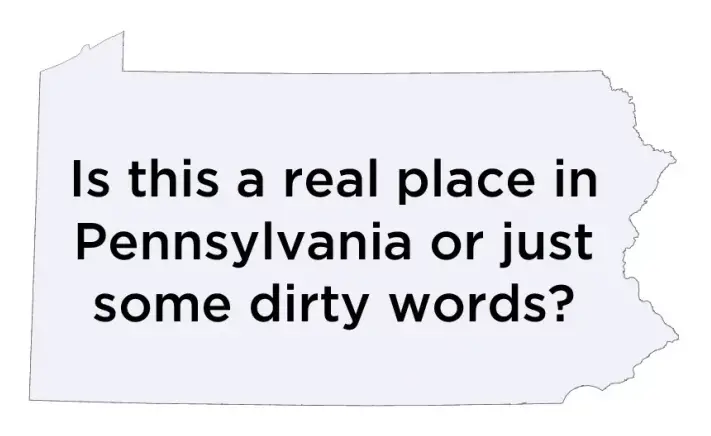 BuzzFeed
17. This is possibly the most accurate depiction of PA yet.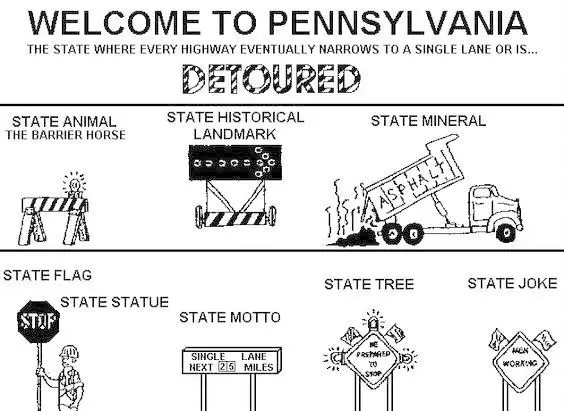 Imgur
18. Our hatred for Ohio runs really deep.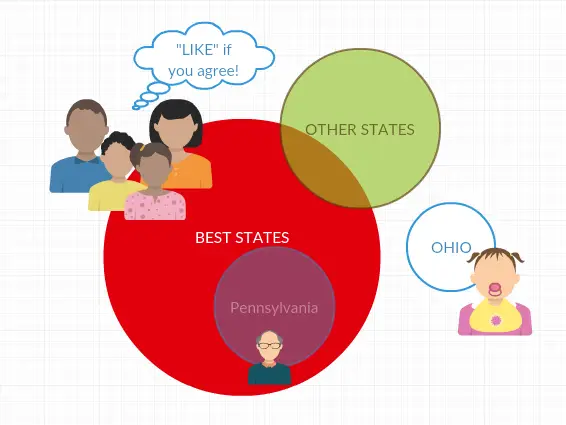 Pennsylvania Memes/Facebook