If you can laugh at the weather, the rednecks and the wacky people, you are obviously an Ohio resident at heart who can appreciate these one-liners:
1. The Browns are the laughing stock of the league. But we love them anyways.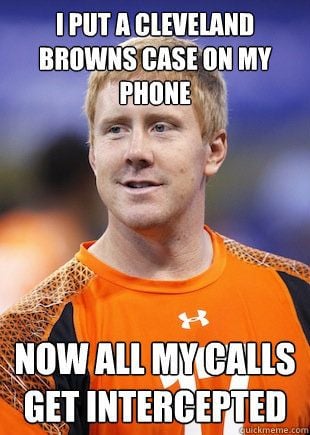 QuickMeme
2. We have a lot to do here. But it seems like most of the state is pretty boring.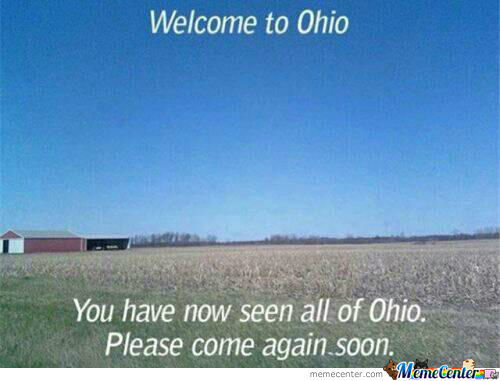 Meme Crunch
3. Pothole season is pretty much year round anymore.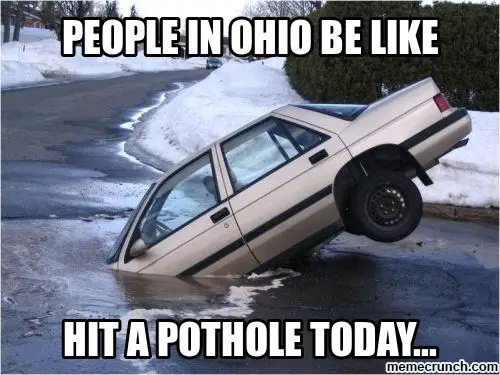 Imgflip
4. The rest of the country is jealous of Buckeye Nation.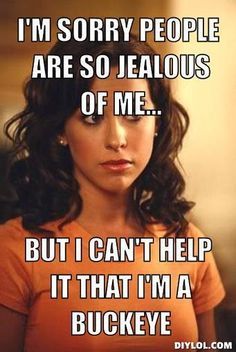 DIYLOL
5. The weather in Ohio is truly unpredictable.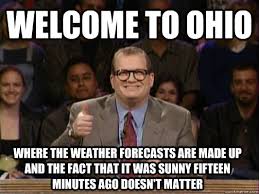 Quickmeme
6. If there were actually unhappy cows, we'd imagine they would have to be from Ohio.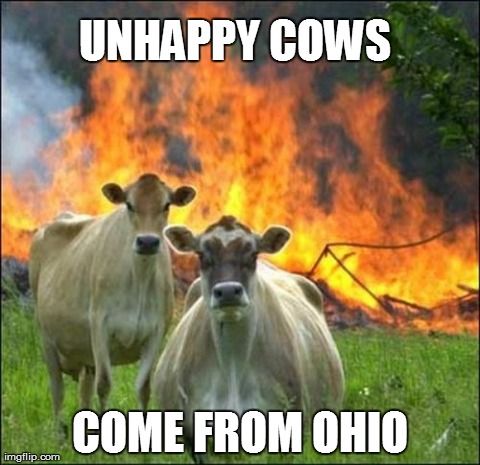 Pinterest
7. Why is it that so many people have to hate on us?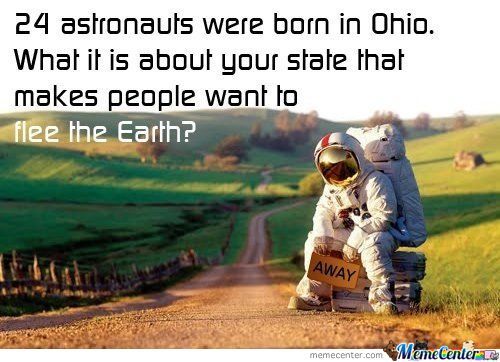 Meme Center
8. We often have to look on the bright side in Ohio.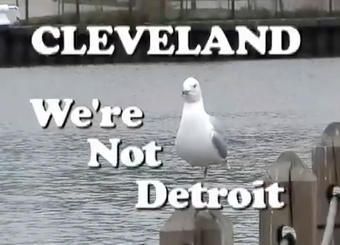 Memes Happen
9. If you're not an Ohio State fan, you're missing out, folks..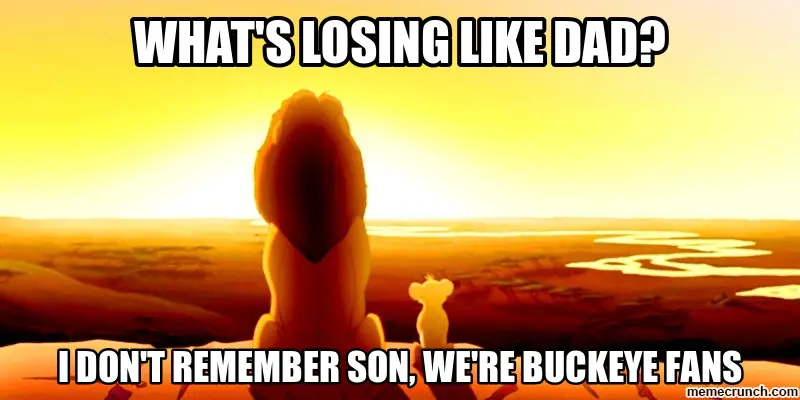 Meme Crunch
10. Actually, you might see all four of these on the same day in April here.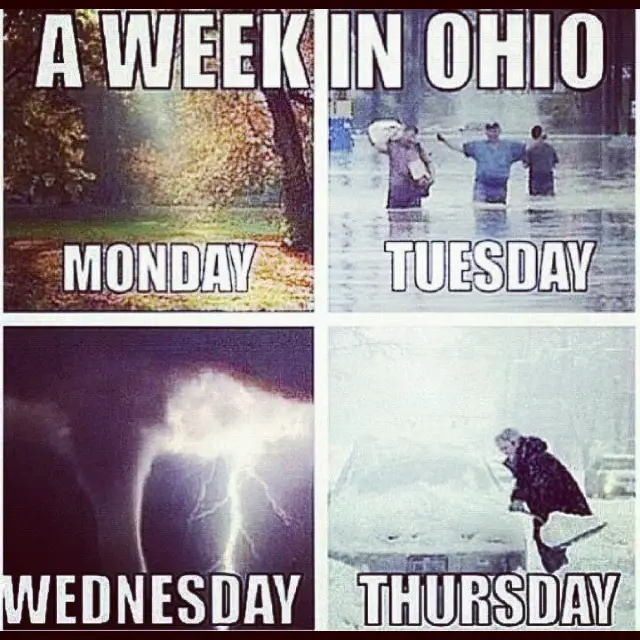 Pinterest
11. Sadly this is true. However, every year, we start out undefeated!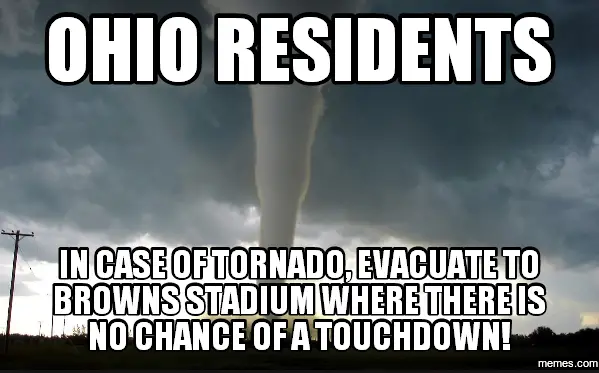 Memes.com
12. While people might make fun of us, we're actually a really important state.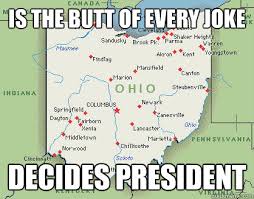 QuickMeme
13. Our hatred of Michigan is far greater than our hatred for anything else.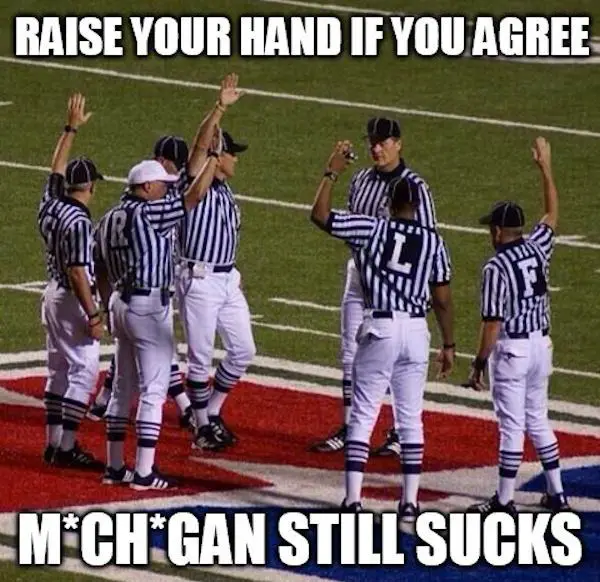 Buckeye Fans
14. There are a ton of criminals in Ohio. We suppose our neighbors fear us.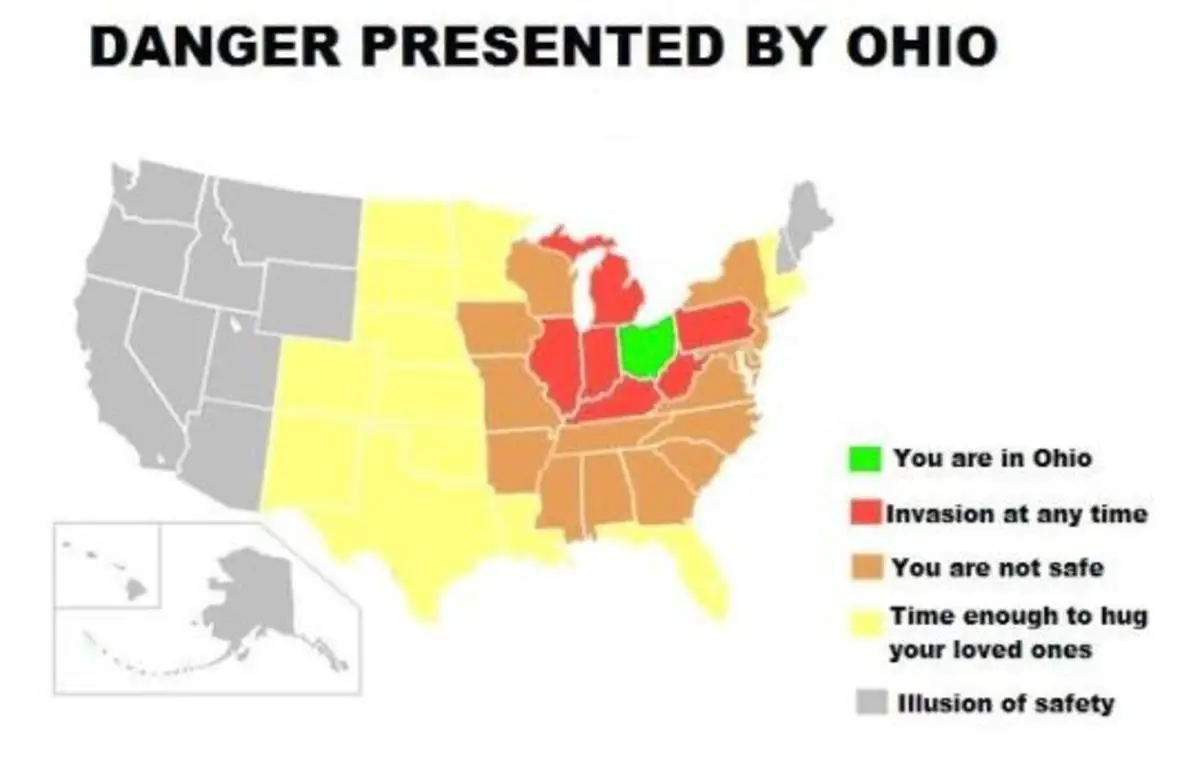 Funny Junk
15. We're actually not so sure ourselves.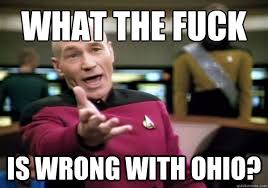 Quickmeme
16. While we hate the winters, we're tough. And we don't leave. Why?

Meme Crunch
17. Toledo is a pretty crummy place. Most people in America don't really know that.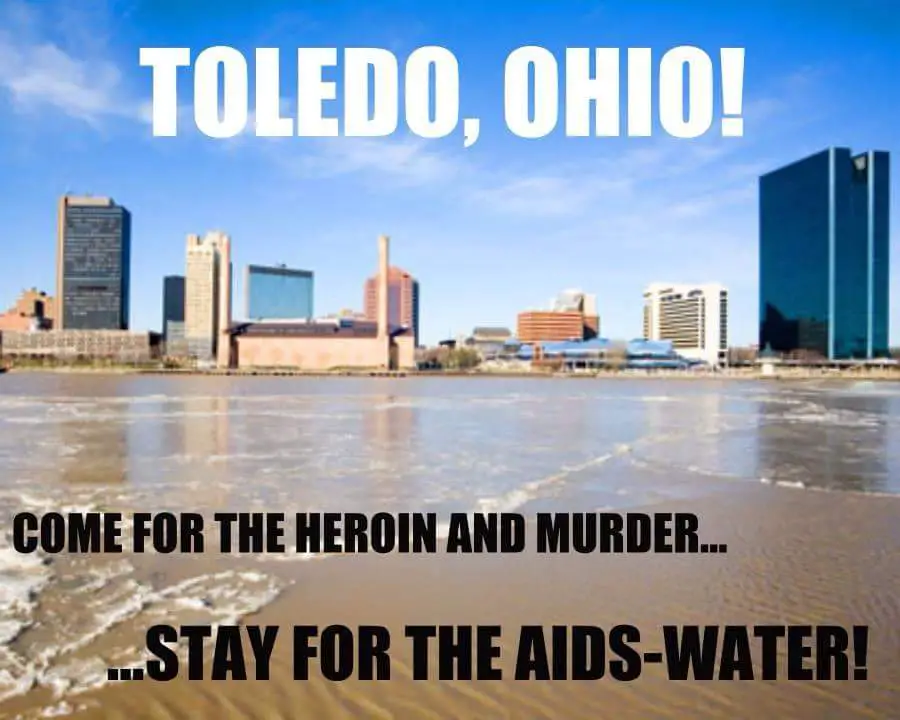 CannedMadMan
18. Sadly, a lot of us need Prozac. Maybe it's the gray skies?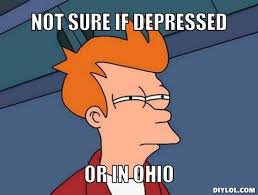 DIYLOL
19. This must have been made by a Pennsylvania resident.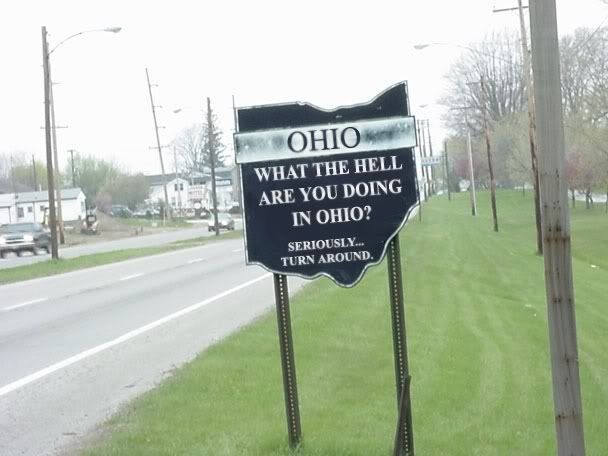 Pinterest