If you can laugh at the crazy residents, the unpredictable weather and the sports, you are obviously a Massachusetts resident at heart who can appreciate these one-liners:
1. You think that's bad? You should see how people on our block save their spots.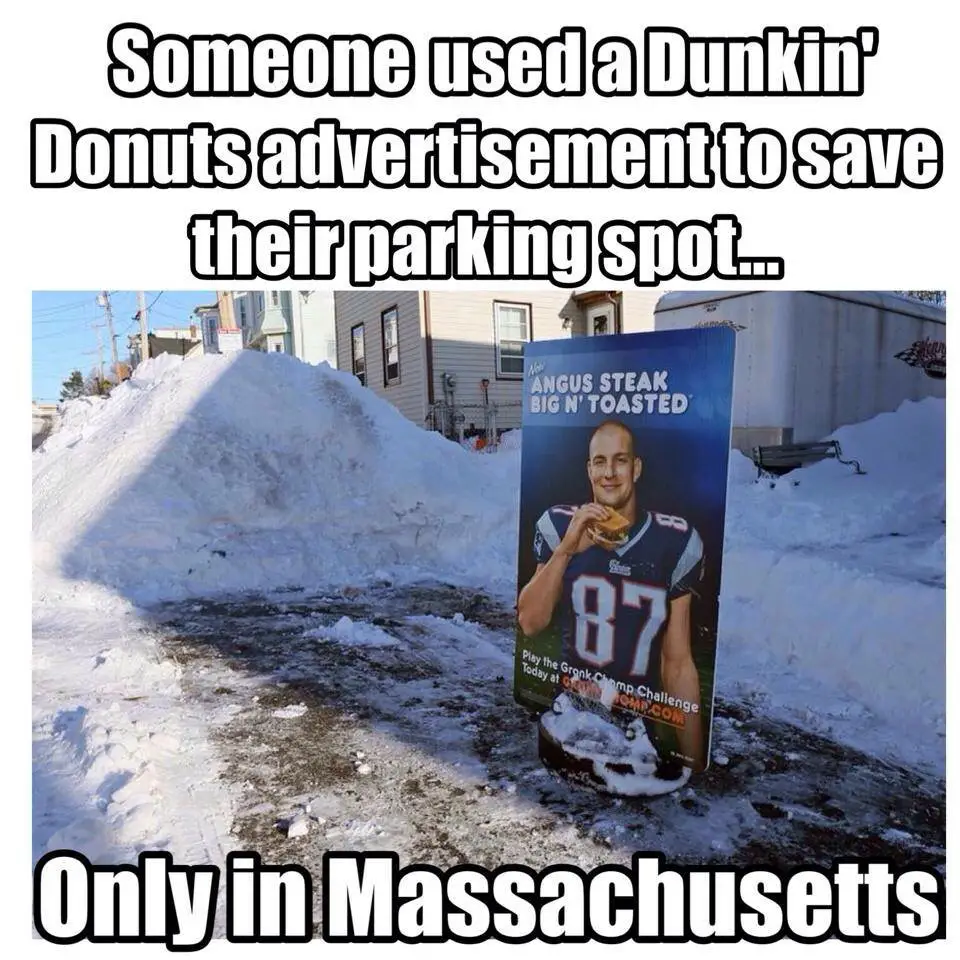 Pinterest
2. Actually, we know of a few places where there's three Dunkies on one block.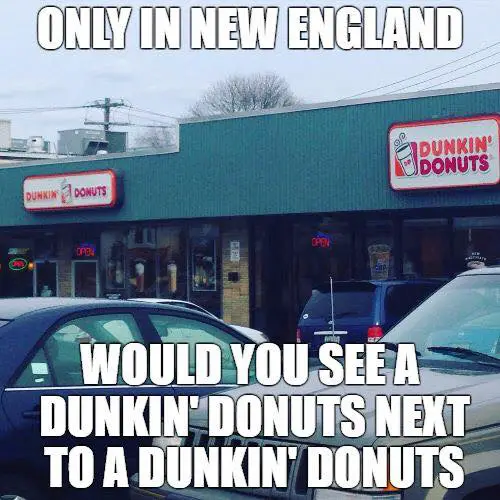 Only in States
3. Actually, there's a worse gesture that we could think of.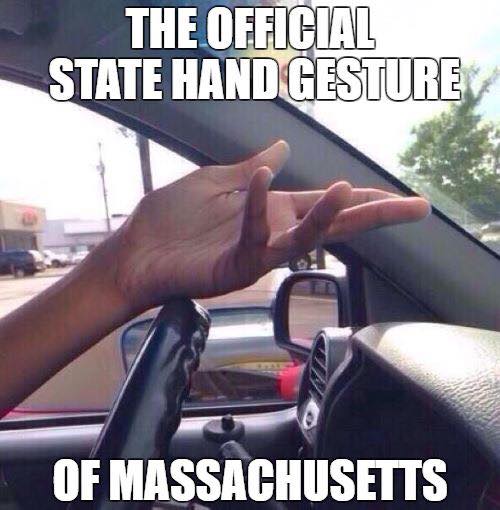 Only in States
4. Weren't we home to the biggest snow pile in history last winter?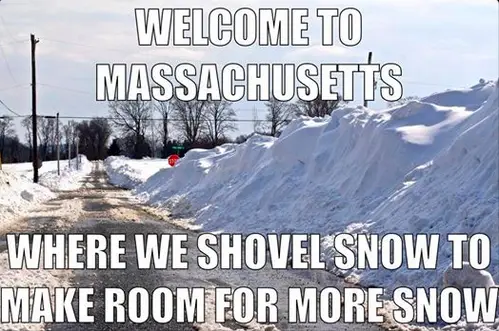 Wanna-joke.com
5. There's a ton of Massachusetts-specific phrases we could talk about.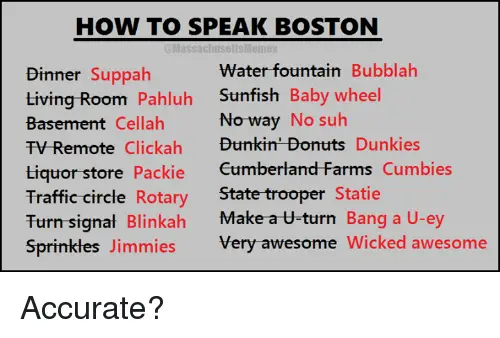 Me.me
6. New York wishes is so jealous of our sports accomplishments.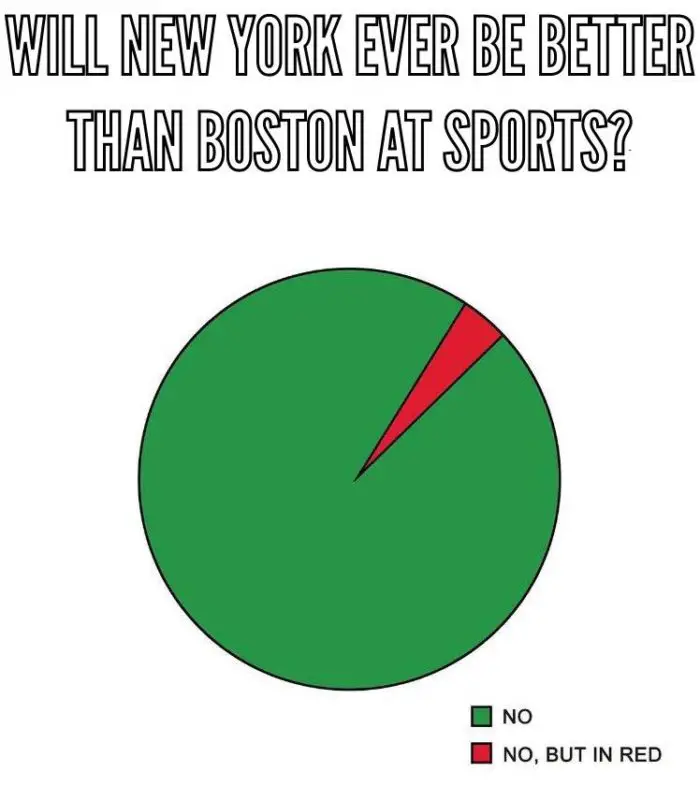 MakeAMeme
7. We got it rough for a few months, but we wouldn't have it any other way.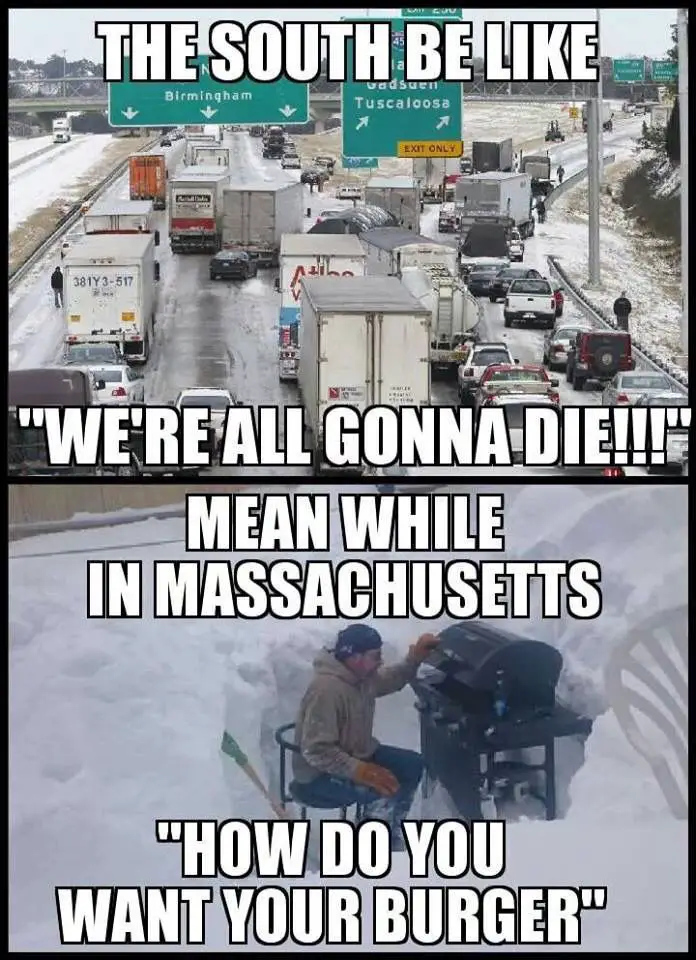 Pinterest
8. There's actually way more than this. We just couldn't fit all the pins.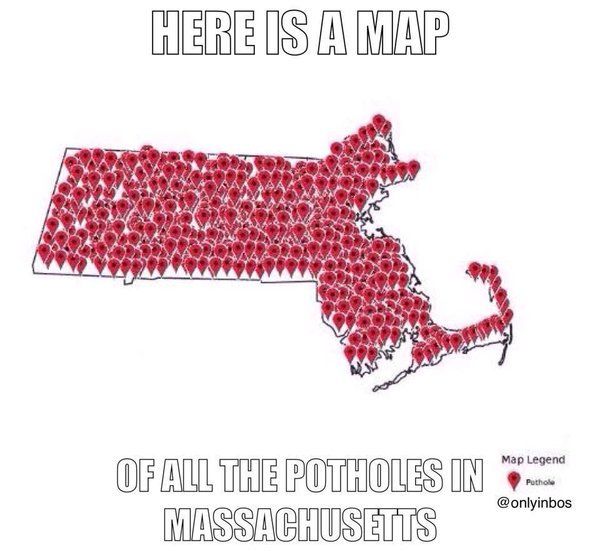 Pinterest
9. There is a really fine line between Eastern and Western Mass, right?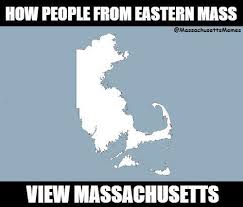 Massachusetts memes on Facebook
10. Blinkah jokes never get old.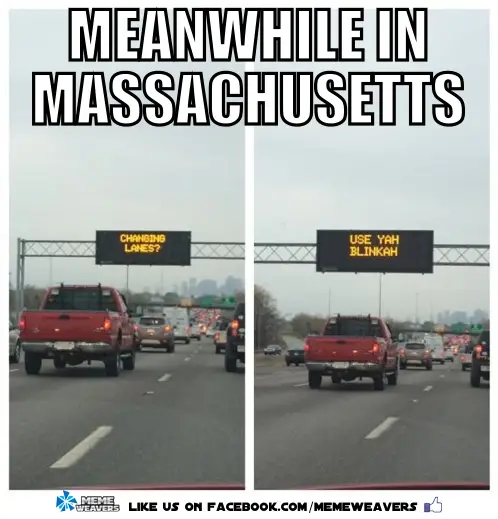 Meme Weavers on Twitter
11. This is probably the best map of Massachusetts we've ever seen.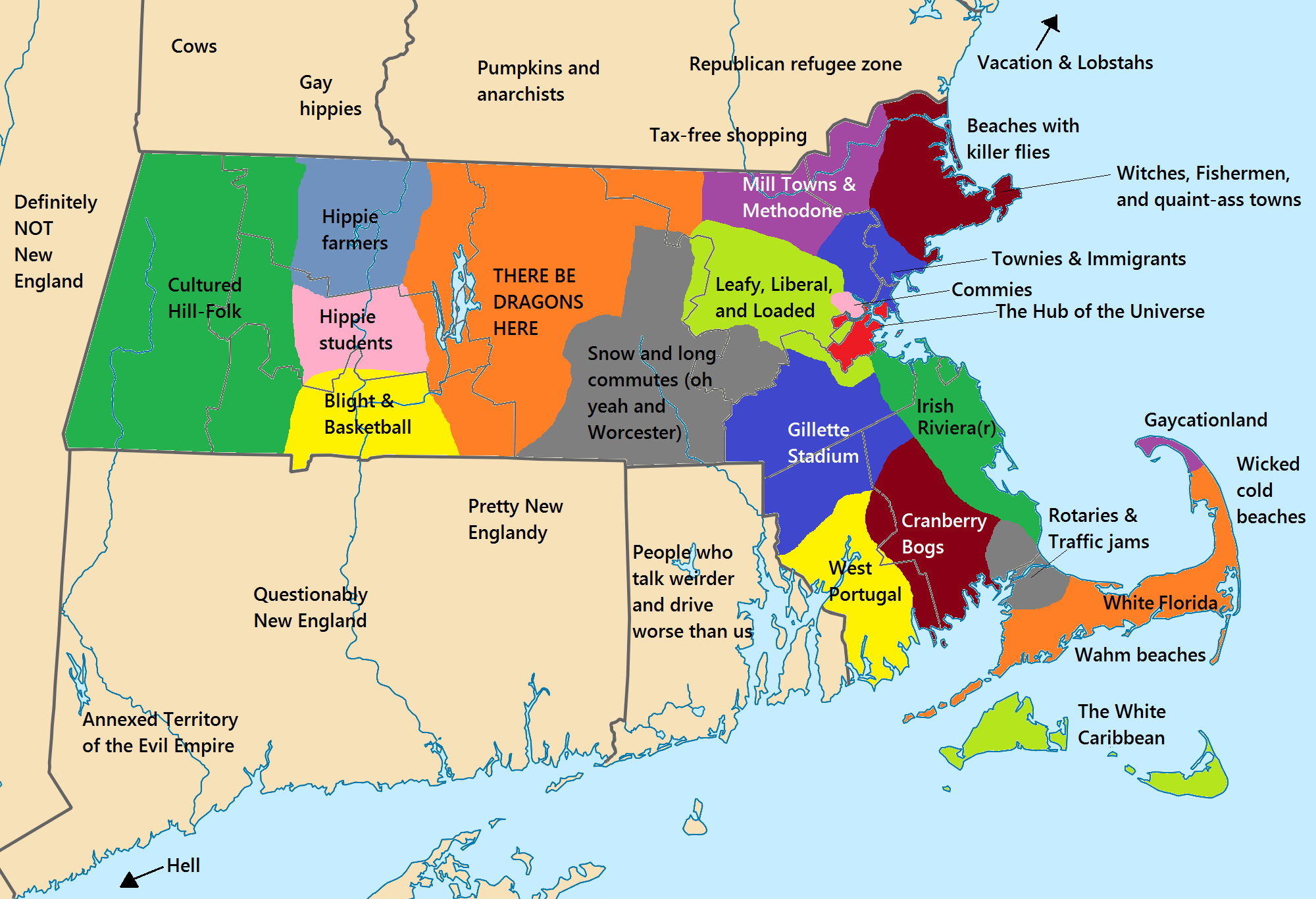 Reddit
12. This is pretty accurate.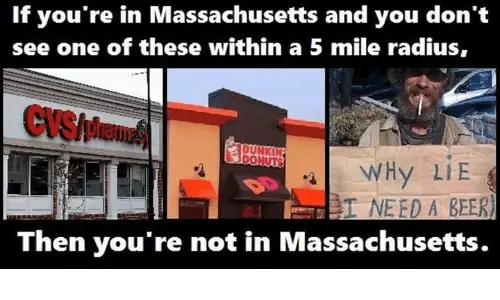 Sizzle
13. This could be pretty much any season except summer.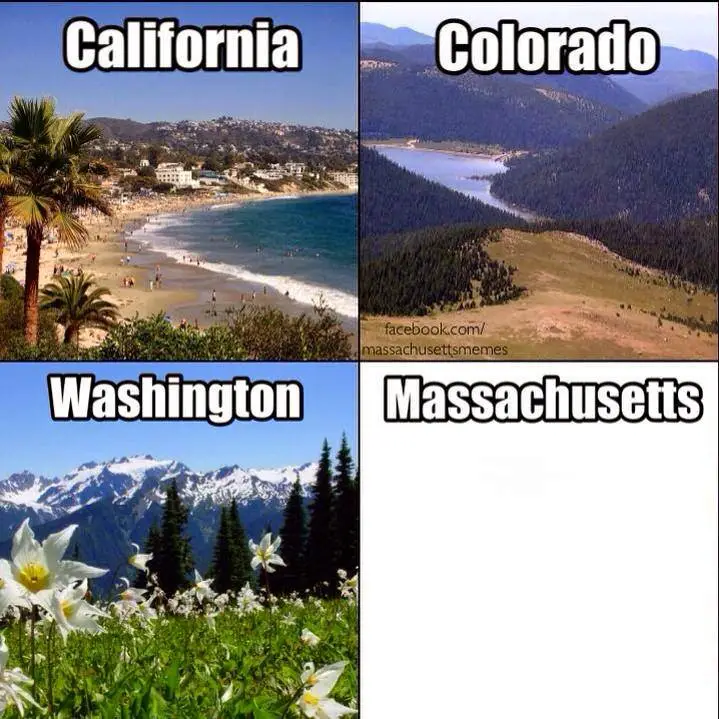 Progressiev Eruptions
14. Okay, our streets might be a little curvy.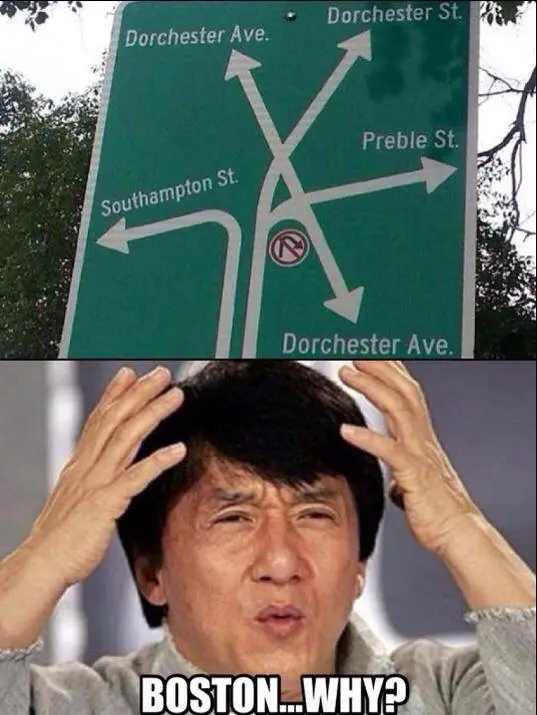 Pinterest
15. We promise this is the last pothole joke we'll make today.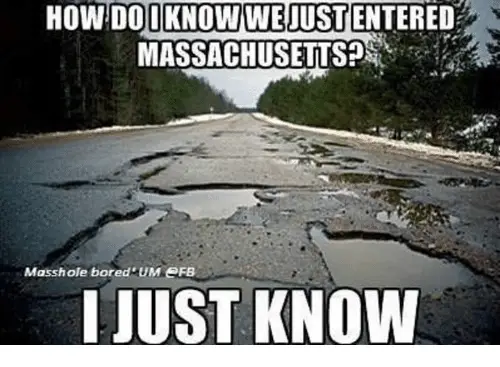 Sizzle
16. While we like to make fun, there's no place like home.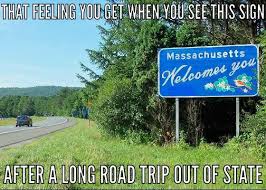 Massachusetts jokes on Facebook
17. Worcester folks are a people all their own.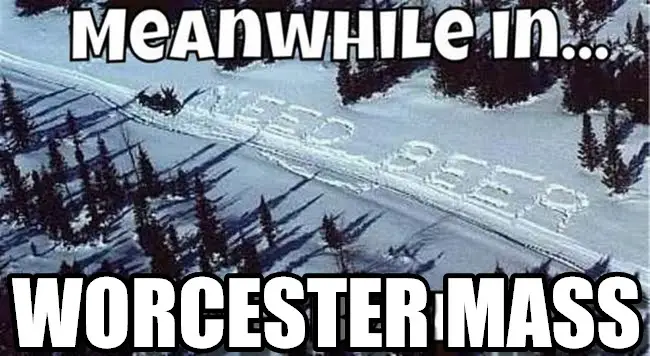 MemeGen
18. We might act like we don't love another, but we really do.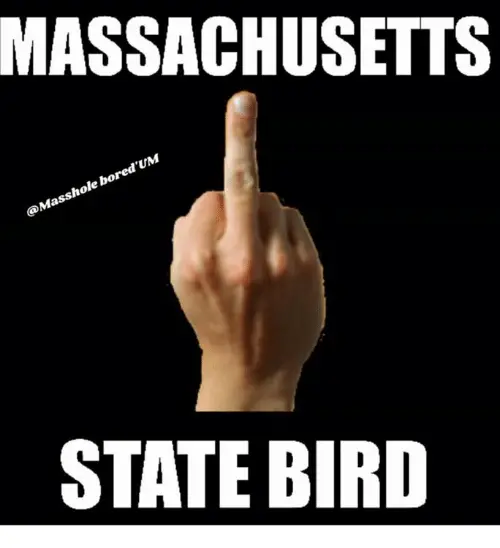 Masshole Bored'em
19. Traffic definitely makes us angrier.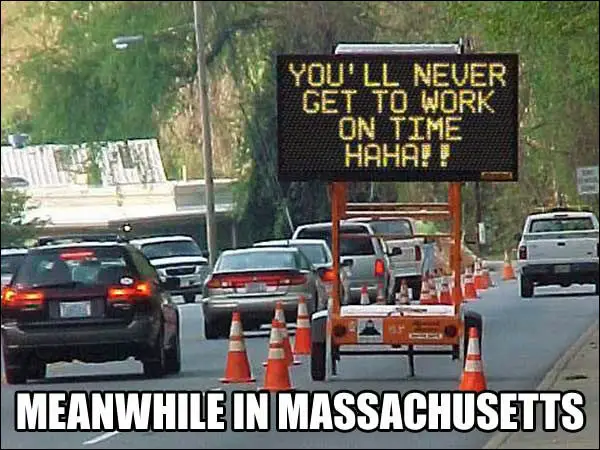 Dikurlsaia
20. We wish it was football season all 12 months of the year.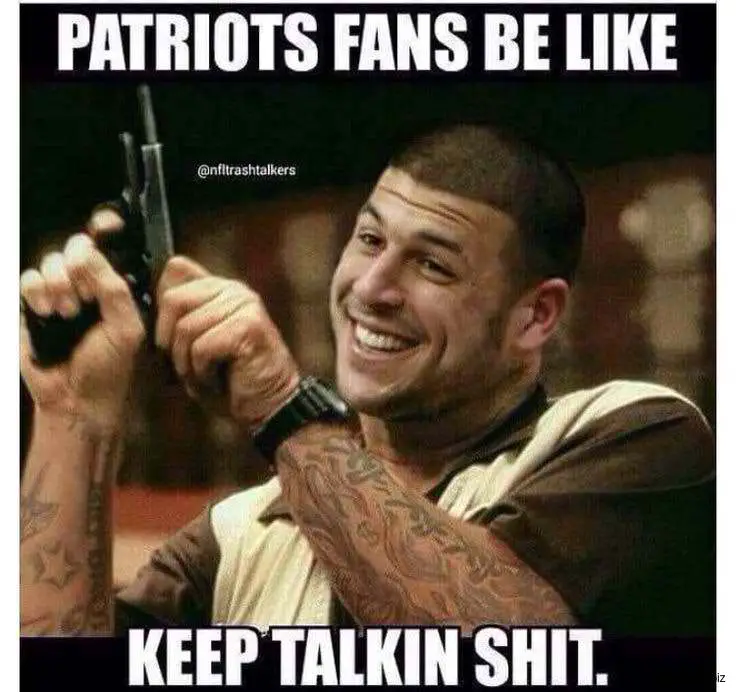 Wordspron