If you can laugh at the people, the weather and the misunderstandings, you are obviously a New York resident at heart who can appreciate these one-liners:
1. Yeah, we're better than Boston in many, many ways.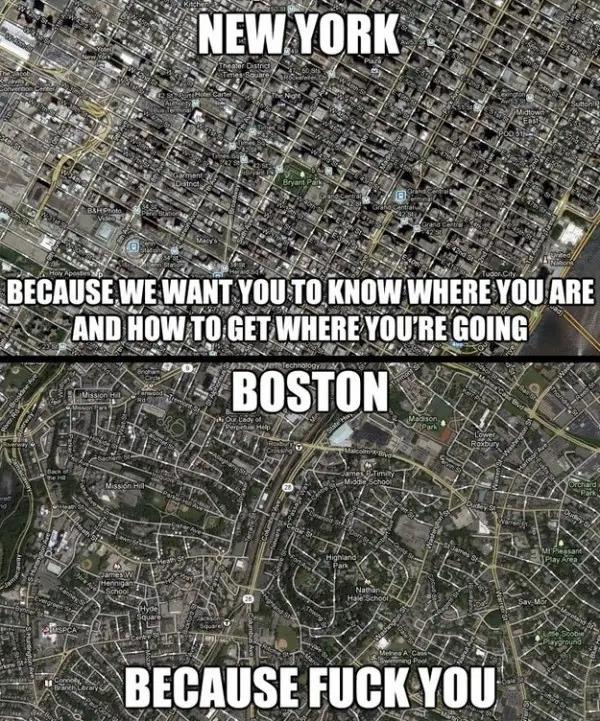 MiamiNewTimes.com
2. New Yorkers like to say they're from New York. Why not brag?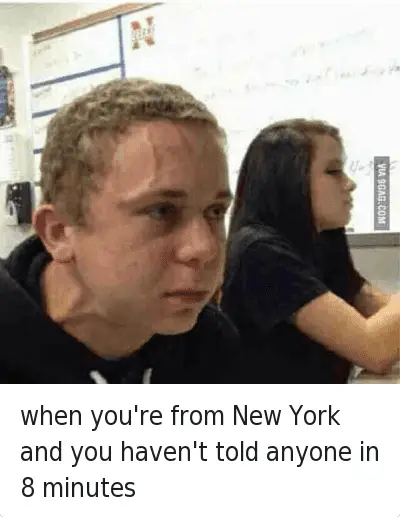 Me.me
3. We could make subway jokes for days. More coming!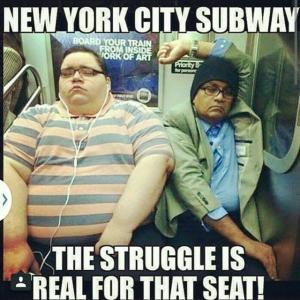 FunnyCaptions.com
4. Most of the rest of America really has no idea about where we live.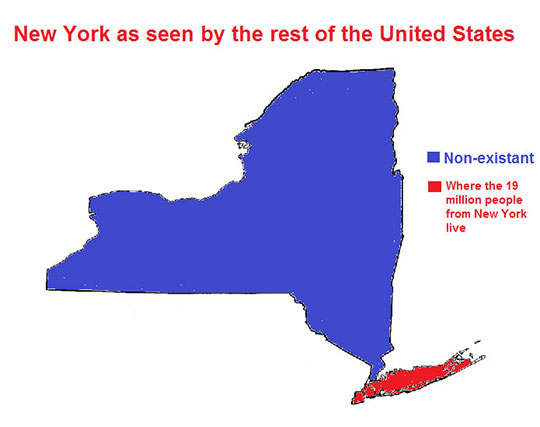 Wanna-joke.com
5. It really is the best city in the world. Thanks Rudy Guilani!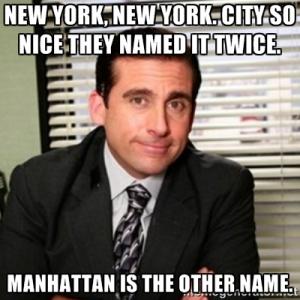 Funny-Captions.com
6. It's not just in the park where we avoid contact, either. The subway is waaaay worse.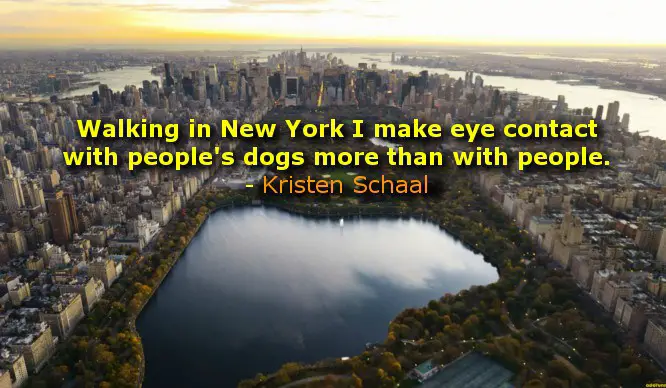 SecretNewYork.com
7. This map pretty much sums it up.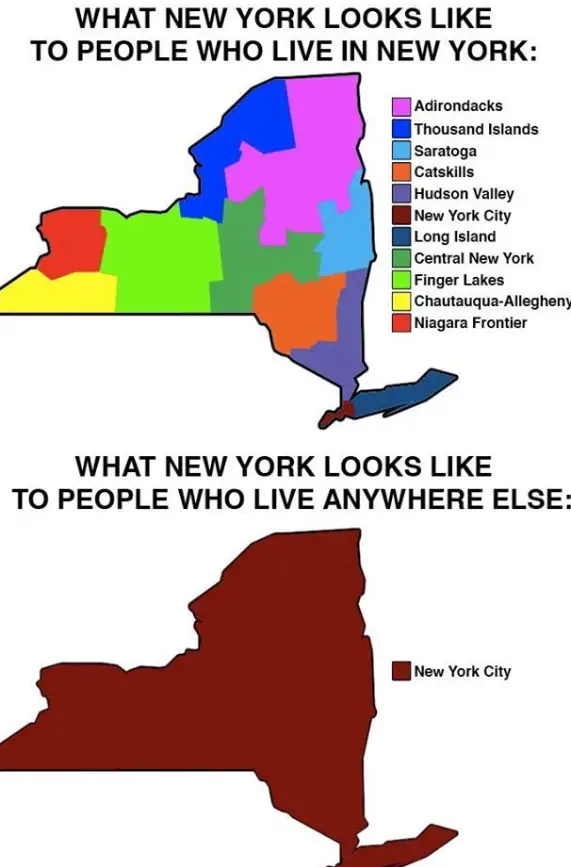 Quickmeme.com
8. We got jokes for days about New York City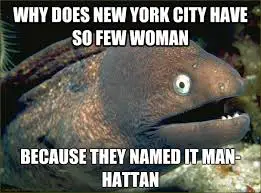 Pinterest
9. We're always hoping winter ends. And it never seems to.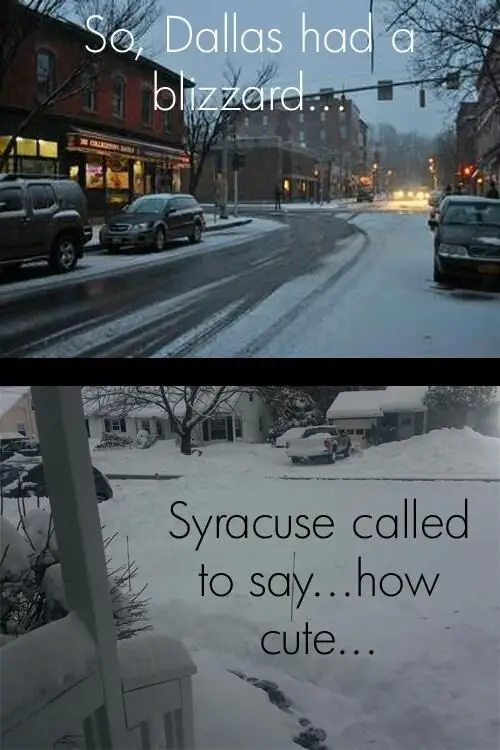 Pinterest
10. Actually, this would be a steal.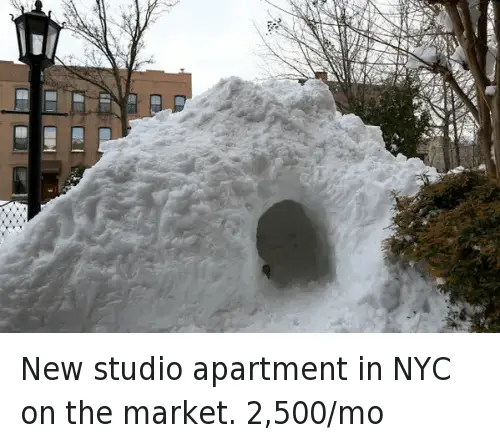 Me.me
11. You can always spot the tourists by how they eat their pizza.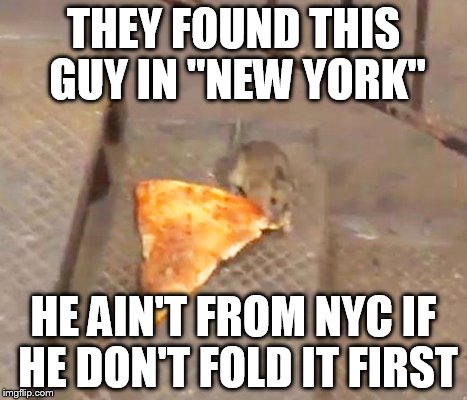 Imgflip.com
12. This is pretty accurate. Except we'd say most of our friends have no idea there's an upstate.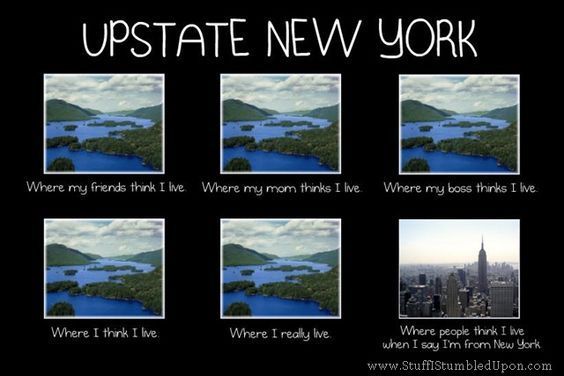 Stuff Stumbled Upon
13. That's more like it (see joke number 10)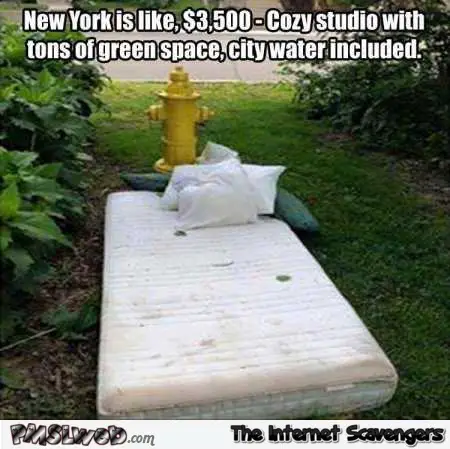 PMSL Web
14. Okay, this might be a bit of a stretch. Unless you live in SoHo.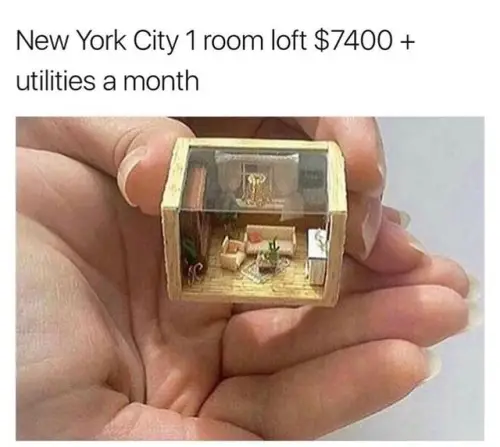 Tumblr
15. Only true New Yorkers know the struggle is real.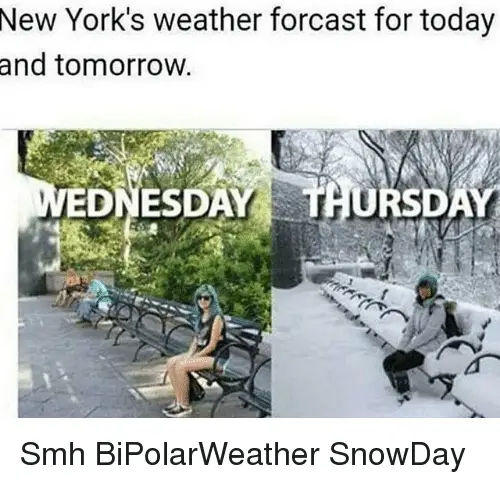 Me.me
16. True Upstaters don't really care what anyone thinks, though.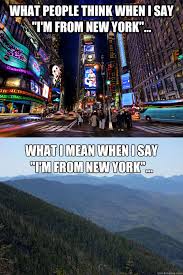 ImgFlip.com
17. It's hard not to be so selfish when riding the subway.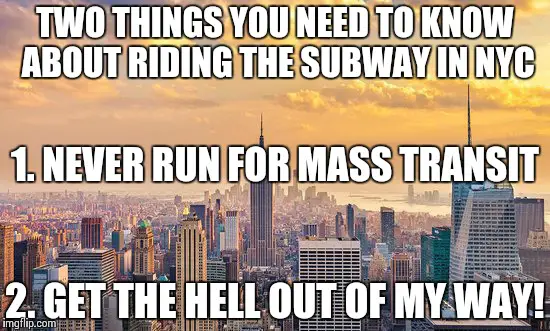 ImgFlip
18. You knew there would be a Knicks joke in here, right?.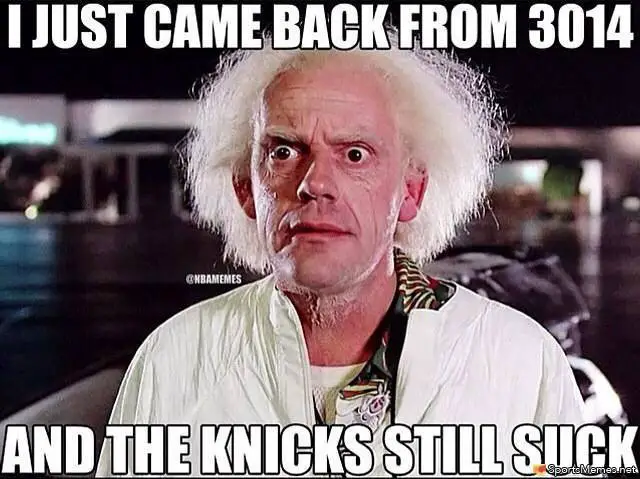 SportsMemes.net
19. We should just have a whole section about New York tourists on here.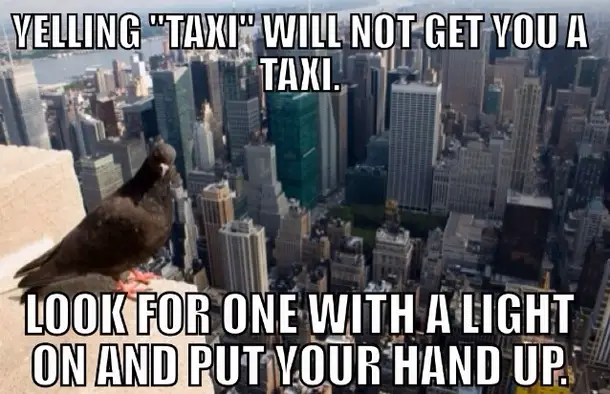 MemeGuy
20. And it's always worth it when we get there.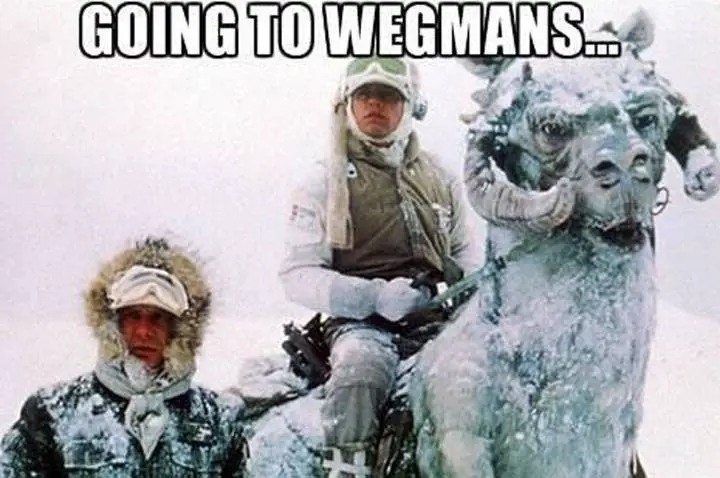 Pinterest