The city with the lowest cost of living in Texas is Wichita Falls. The cost of housing is the main reason this city of just over 100,000 people has such a low cost of living. The median home value is $102,400 compared to $172,500 for Texas overall. Other goods and services were about average for Texas.
Rent in Wichita Falls is $794/month on average. The rent in Wichita Falls is about 25% lower than the average rent in Texas of $1,045. Housing costs generally account for the largest difference in costs fo living between cities.
How To Identify The City With The Lowest Cost Of Living In Texas?
In order to identify the lowest cost of living city in Texas we took every city in Texas with over 100,000 people -- this left us with 41 cities. We then looked at:
The average home price
The ratio of income to rent
And the ratio of home prices to income
We also took a look at the cost of living index for every city in Texas. This includes costs of services, utilities, transportation, and food. However, much of Texas costs of the same for these amenities, so housing is the real differentiator.
Our data comes from the 2014-2019 American Community Survey, in particular the following tables which cover rent, income, and home prices:
We also consulted cost to living data from: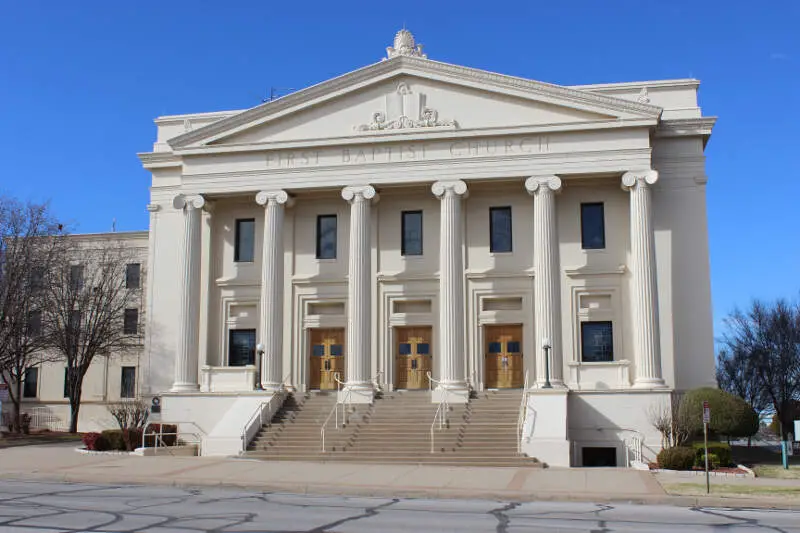 The cheapest housing market in Texas is Raymondville. The average home value in Raymondville, TX is $47,000, the lowest in the state. The average home value in Texas is $172,500, almost 4 times higher than Raymondville.
The county in Texas with the lowest cost of living is Maverick County. Maverick County has the lowest cost of living because it has relatively less expensive childcare and housing costs compared to Texas a whole. Childcare costs $9,541 a year in Maverick County for two children compared to the Texas average of $12,238. Housing costs, defined as a blend of the average rent and average mortgage payment, are $8,568 per year in Maverick County compared to $9,951 on average in Texas.
The cost of living in Texas is 9% lower than the US average. According to MIT, the required living wage for a family of three with one working parent is $56, 899. The Texas living wage is lower than the national average and the median income of a Texas household is $61,874, higher than the required living wage for a family of three.