How We Determined The Most Diverse College Campuses In Florida For 2020
In order to run the only assessment on college diversity undertaken, we simply had to aggregate and then sort data on the racial profiles of each college and university in Florida.
We're lucky, since the U.S. Department of Education releases diversity studies every year. (The USDE has all sorts of other statistics on its annual College Scorecard as well.)
Here's what we looked at specifically in terms of the racial breakdown by percentage at each institution:
White
Black
Hispanic
Asian
American Indian
Pacific Islanders
Two Or More
For most colleges, a significant portion of the student body was listed as "Unknown Race". We removed that from the calculation and only focused on the known races of students from the College Scorecard data.
We then calculated an HHI-score for each of the 45 schools based on the available data -- a statistical representation of diversity. The lower the score, the more diverse the campus.
Simple!
So it looks like if you want to get the most diverse student experience, you need to contact admissions at Johnson & Wales University-North Miami or Nova Southeastern University.
JWU North Miami teams participate as a member of the National Association of Intercollegiate Athletics. The Wildcats are a member of The Sun Conference. Men's sports include basketball, cross country, golf, soccer and track & field, while women's sports include basketball, cross country, golf, soccer, and track & field.
Nova Southeastern University is a private nonprofit university, with a main campus located on 315 acres in Davie, in the US state of Florida. Formerly referred to as \"Nova\" and now commonly called \"NSU\", the university currently consists of 18 colleges and schools offering over 150 programs of study. The university offers professional degrees in law, business, osteopathic medicine, allopathic medicine, allied health, pharmacy, dentistry, optometry, physical therapy, education, occupational therapy, and nursing. Nova Southeastern enrolled 20,793 students in the 2017-2018 academic year, and has produced 185,000 alumni.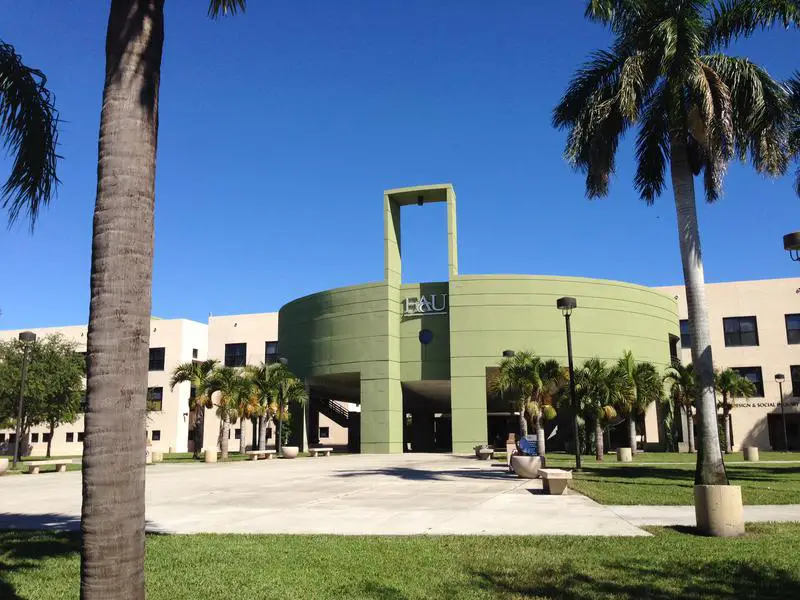 Florida Atlantic University is a public university in Boca Raton, Florida, with five satellite campuses in the Florida cities of Dania Beach, Davie, Fort Lauderdale, Jupiter, and in Fort Pierce at the Harbor Branch Oceanographic Institution. FAU belongs to the 12-campus State University System of Florida and serves South Florida, which has more than five million people and spans more than 100miles of coastline. Florida Atlantic University is classified by the Carnegie Foundation as a research university with high research activity. The university offers more than 170 undergraduate and graduate degree programs within its 10 colleges. Programs of study cover arts and humanities, the sciences, medicine, nursing, accounting, business, education, public administration, social work, architecture, engineering, and computer science.

Barry University is a private, Catholic university founded in 1940 by the Adrian Dominican Sisters. Located in Miami Shores, Florida, a suburb north of Downtown Miami, it is one of the largest Catholic universities in the Southeast and is within the territory of the Archdiocese of Miami.
Adventist University of Health Sciences (ADU), formerly Florida Hospital College of Health Sciences, is located in Orlando, Florida, United States. It is a Seventh-day Adventist institution specializing in healthcare education. The college is associated with Florida Hospital and Adventist Health System, which is operated by the Seventh-day Adventist Church. It is a part of the Seventh-day Adventist education system, the world's second largest Christian school system. The physical facilities are located next to Florida Hospital's Orlando campus. The University offers over 20 undergraduate and graduate degrees from associate to doctorate level, including online and post-baccalaureate certificates.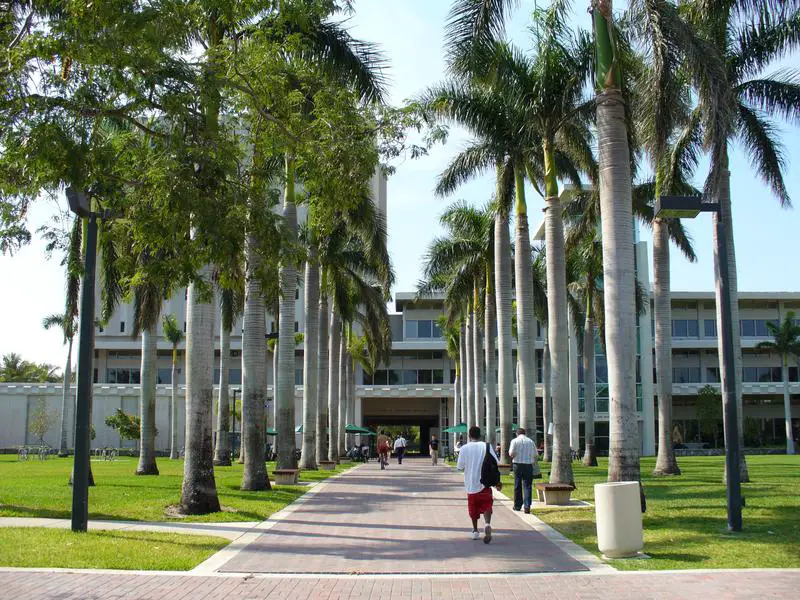 The University of Miami is a private, nonsectarian research university in Coral Gables, Florida, United States. As of 2016, the university enrolls 16,801 students in 12 separate colleges/schools, including the Leonard M. Miller School of Medicine in Miami's Health District, a law school on the main campus, and the Rosenstiel School of Marine and Atmospheric Science focused on the study of oceanography and atmospheric sciences on Virginia Key, with research facilities at the Richmond Facility in southern Miami-Dade County.
Saint Leo University is a private, nonprofit, Roman Catholic liberal arts university established in 1889. Its primary campus is located in St. Leo, Florida, 35 miles north of Tampa in Pasco County.
Hodges University (formerly International College), is a private university in Naples, Florida. Founded in 1990 as International College, it was renamed Hodges University in 2007. The Fort Myers campus opened in 1992.
Warner University is a Christ-centered, private, liberal arts college in Lake Wales, Florida, affiliated with the Church of God.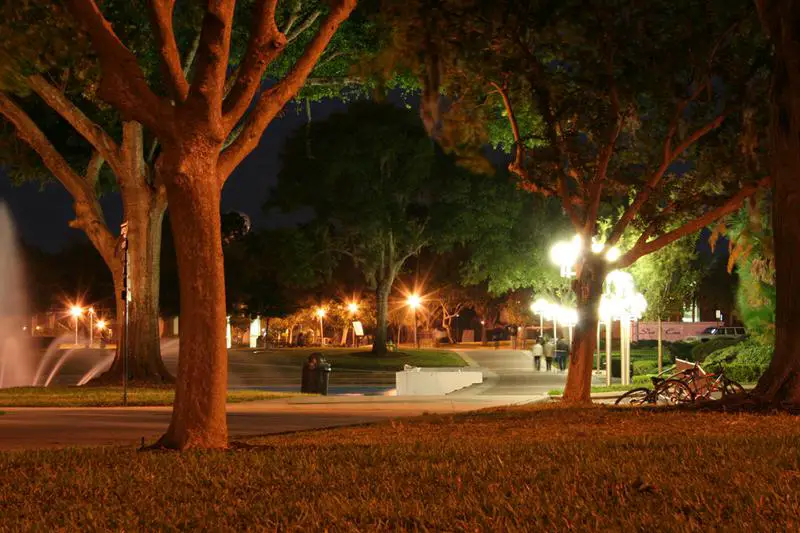 The University of Central Florida, or UCF, is an American public state university in Orlando, Florida. Among U.S. colleges and universities, it is the largest by enrollment at a single campus.
There You Have It -- The Most Racially Diverse Colleges In The
If you're looking at universities in Florida with the most diverse student bodies, this is an accurate list. Below is a complete list of every college and university in Florida with their diversity index score.
Hopefully, this is helpful for you as you weigh in on all factors while you decide on which institution to attend.
For more reading on colleges around Florida, check out: