How We Determined The Most Diverse College Campuses In Maine For 2020
In order to run the only assessment on college diversity undertaken, we simply had to aggregate and then sort data on the racial profiles of each college and university in Maine.
We're lucky, since the U.S. Department of Education releases diversity studies every year. (The USDE has all sorts of other statistics on its annual College Scorecard as well.)
Here's what we looked at specifically in terms of the racial breakdown by percentage at each institution:
White
Black
Hispanic
Asian
American Indian
Pacific Islanders
Two Or More
For most colleges, a significant portion of the student body was listed as "Unknown Race". We removed that from the calculation and only focused on the known races of students from the College Scorecard data.
We then calculated an HHI-score for each of the 17 schools based on the available data -- a statistical representation of diversity. The lower the score, the more diverse the campus.
Simple!
So it looks like if you want to get the most diverse student experience, you need to contact admissions at Bowdoin College or Colby College.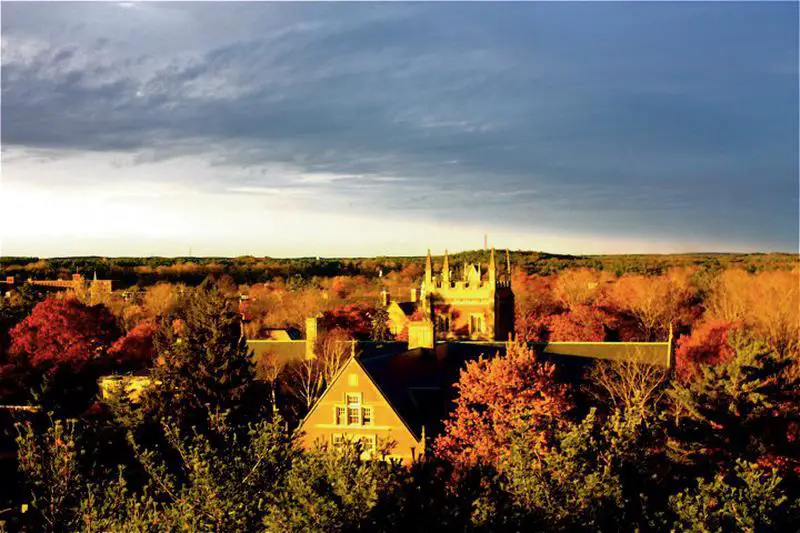 Bowdoin College is a private liberal arts college located in Brunswick, Maine. At the time Bowdoin was chartered in 1794, Maine was still a part of the Commonwealth of Massachusetts. The college offers 33 majors and four additional minors, as well as several joint engineering programs with Columbia University, Dartmouth College, Caltech and The University of Maine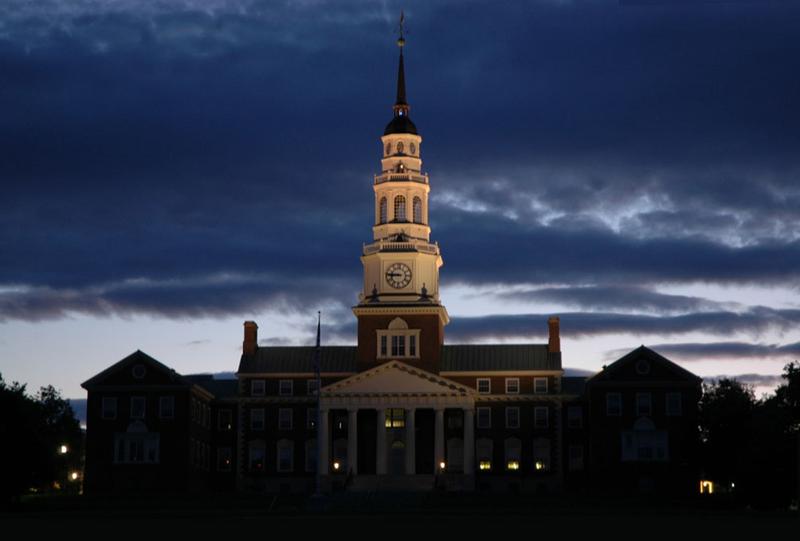 Colby College is a private liberal arts college in Waterville, Maine. Approximately 1,800 students from more than 60 countries are enrolled annually. The college offers 54 major fields of study and 30 minors. It was founded in 1813 as the Maine Literary and Theological Institution until it was renamed after the city it resides in with Waterville College. The donations of Christian philanthropist Gardner Colby saw the institution renamed again to Colby University before concluding on its final and current title, reflecting its liberal arts college curriculum.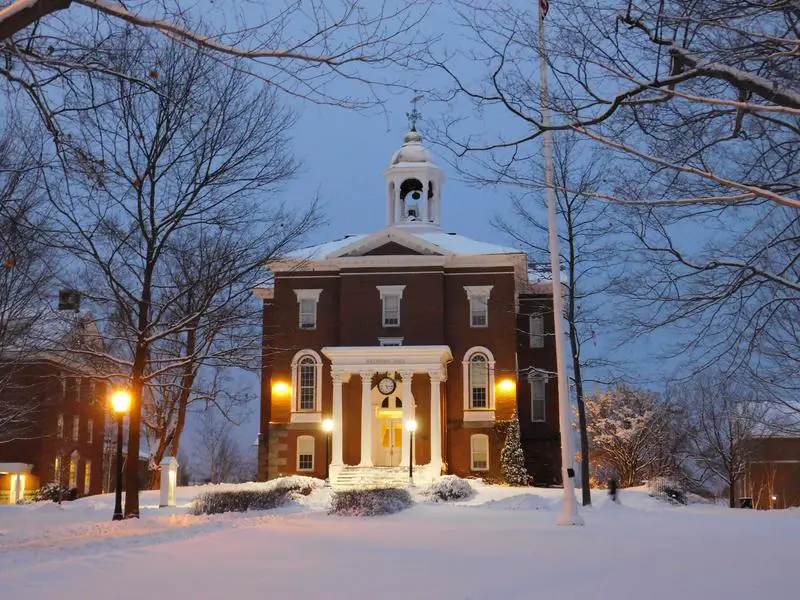 Bates College, officially known as the President and Trustees of Bates College or simply as Bates, is a private liberal arts college in Lewiston, Maine. It is equidistantly south of state capital Augusta and north of cultural hub Portland. Anchored by the Historic Quad, the campus of Bates totals 813 acres with a small urban campus and 33 off-site Victorian Houses distributed throughout the city. It maintains 600 acres of nature preserve known as the \"Bates-Morse Mountain\" near Campbell Island and a coastal center on Atkins Bay. With an annual enrollment of approximately 1,800 students, it is the smallest college in its athletic conference. As a result of its small student body, Bates retains selective admit rates and little to no transfer percentages. The nominal cost of attendance is considered very high with tuition frequently among the most expensive in the United States.
Thomas College is a business college located in Waterville, Maine. Thomas College specializes in business, education, and technology. Thomas offers undergraduate and graduate degrees and is accredited by the New England Association of Schools and Colleges. The school's sports management degree programs are accredited by the Commission on Sport Management Accreditation.
The University of Maine at Machias (UMM) is one of seven campuses in the University of Maine System. Located in Machias, Maine, United States, the seat of Washington County, the university was founded in 1909 as a normal school for educating teachers, and offers studies in recreation, English, education, social sciences, and physical sciences, including a recognized marine biology program. Enrollment is approximately 800 students.

The University of Southern Maine is a multi-campus public comprehensive university and part of the University of Maine System. USM's three primary campuses are located in Portland, Gorham and Lewiston in the U.S. state of Maine. Many courses and degree programs are also offered online. It was founded as two separate state universities, Gorham Normal School and University of Maine at Portland. The two universities were combined in 1970 to help streamline the public university system in Maine and eventually expanded by adding the Lewiston campus in 1988.
The Maine College of Art (MECA) is a fully accredited, degree-granting art college located in the Arts District of Portland, Maine. Founded in 1882, the Maine College of Art is the oldest arts educational institution in Maine. In addition to offering a Bachelor in Fine Arts, Masters of Arts in Teaching, Master of Fine Arts, and a Salt Graduate Certificate in Documentary Studies, the school has a Continuing Studies Program for adults and youths. MECA is a member of the Association of Independent Colleges of Art and Design (AICAD), a consortium of thirty-six leading art schools in the United States, and is accredited by the Commission on Institutions of Higher Education of the New England Association of Schools and Colleges, Inc. (NASAD).
In July 2017, MECA welcomed new president, Laura Freid Ed.D. President Freid previously led Yo Yo Ma's foundation, Silk Road Project and prior to that, served in senior leadership roles at Brown University and Harvard University.
College of the Atlantic is a private, liberal-arts college in Bar Harbor on Mount Desert Island, Maine, United States. Founded in 1969, it awards bachelors and masters degrees solely in the field of human ecology, an interdisciplinary approach to learning. Focus areas include arts and design, environmental sciences, humanities, international studies, sustainable food systems, and socially responsible business.
The University of Maine at Fort Kent is a public liberal arts university in the U.S. state of Maine near the Canada-US border with Qubec and New Brunswick. The university is an academic center for Acadian and French American culture and heritage, and French-speaking Mainers from throughout the state.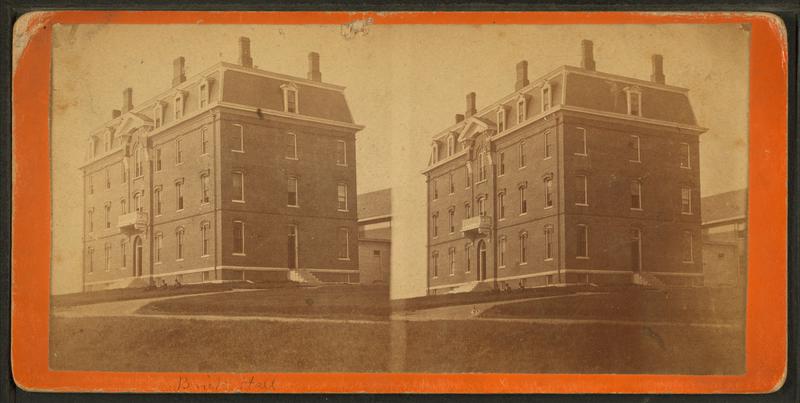 The University of Maine is a public research university in Orono, Maine, United States. The university was established in 1865 as a land grant college and is the flagship university of the University of Maine System. The University of Maine is one of only a few land, sea and space grant institutions in the nation.
There You Have It -- The Most Racially Diverse Colleges In The
If you're looking at universities in Maine with the most diverse student bodies, this is an accurate list. Below is a complete list of every college and university in Maine with their diversity index score.
Hopefully, this is helpful for you as you weigh in on all factors while you decide on which institution to attend.
For more reading on colleges around Maine, check out: