How We Determined The Most Diverse College Campuses In Michigan For 2020
In order to run the only assessment on college diversity undertaken, we simply had to aggregate and then sort data on the racial profiles of each college and university in Michigan.
We're lucky, since the U.S. Department of Education releases diversity studies every year. (The USDE has all sorts of other statistics on its annual College Scorecard as well.)
Here's what we looked at specifically in terms of the racial breakdown by percentage at each institution:
White
Black
Hispanic
Asian
American Indian
Pacific Islanders
Two Or More
For most colleges, a significant portion of the student body was listed as "Unknown Race". We removed that from the calculation and only focused on the known races of students from the College Scorecard data.
We then calculated an HHI-score for each of the 46 schools based on the available data -- a statistical representation of diversity. The lower the score, the more diverse the campus.
Simple!
So it looks like if you want to get the most diverse student experience, you need to contact admissions at Andrews University or Wayne State University.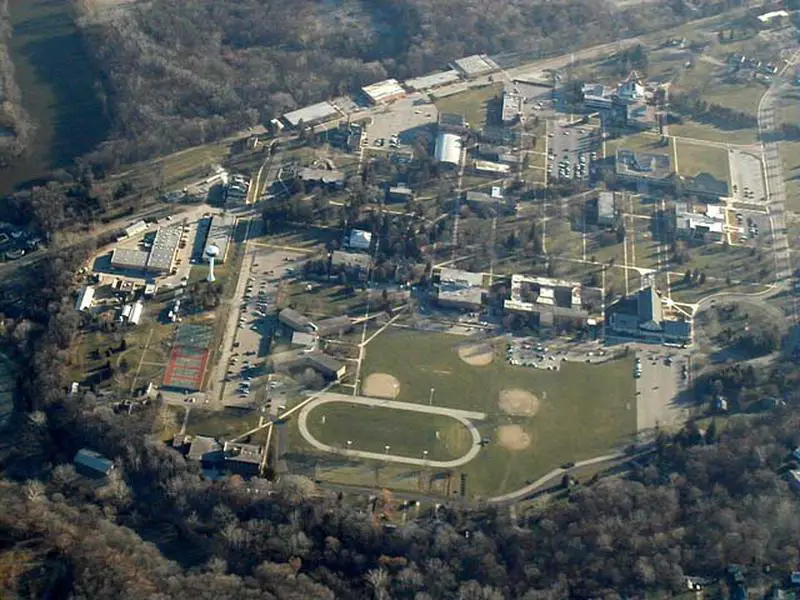 Andrews University is a university in Berrien Springs, Michigan. Founded in 1874 as Battle Creek College, it was the first higher education facility started by Seventh-day Adventists, and is the flagship university of the Seventh-day Adventist school system, the world's second largest Christian school system.
The university consists of eight schools or colleges, offering 130 undergraduate majors and 70 graduate majors. In addition, post-baccalaureate degrees are offered by all. It is accredited by the Higher Learning Commission, and the Adventist Accrediting Association.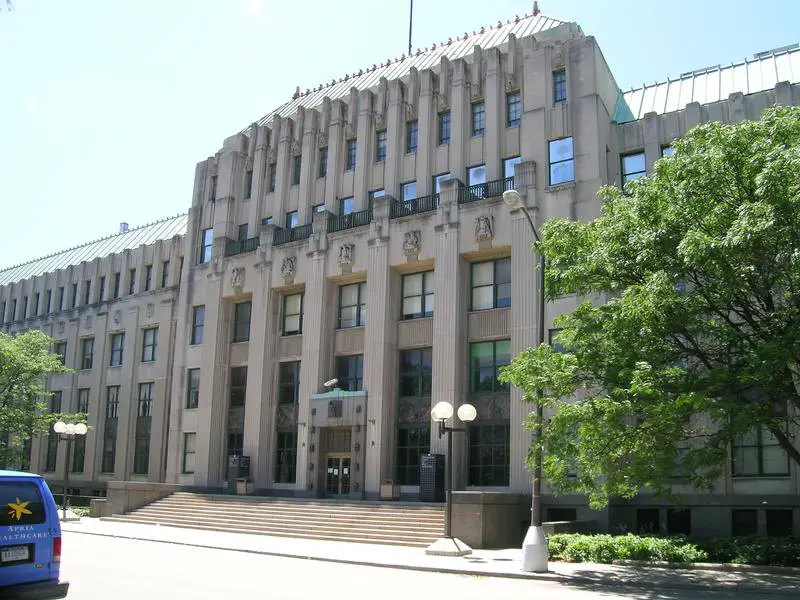 Wayne State University (WSU) is a public research university located in Detroit, Michigan. Founded in 1868, WSU consists of 13 schools and colleges offering nearly 350 programs to more than 27,000 graduate and undergraduate students. Wayne State University is Michigan's third-largest university, one of the 100 largest universities in the United States, and ranked in the top 50 American public universities for research expenditures.
The WSU main campus encompasses 203 acres linking more than 100 education and research buildings in the heart of Detroit.
The Wayne State Warriors compete in the NCAA Division II Great Lakes Intercollegiate Athletic Conference (GLIAC).
Grace Bible College is a fundamentalist-evangelical college in Grand Rapids, Michigan. The college is regionally accredited by the Higher Learning Commission and the Association for Biblical Higher Education to award associate, baccalaureate, and graduate degrees. The college and affiliated organizations, such as the Grace Gospel Fellowship, hold to several doctrinal distinctives outlined below.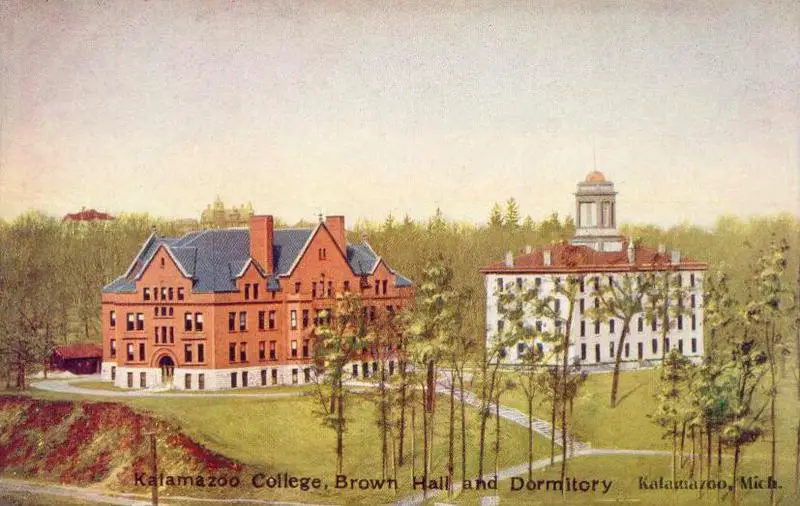 Kalamazoo College, also known as K College or simply K, is a private liberal arts college founded in 1833 in Kalamazoo, Michigan. The college campus is located immediately east of Western Michigan University. The school was founded by American Baptist ministers, but today maintains no religious affiliation.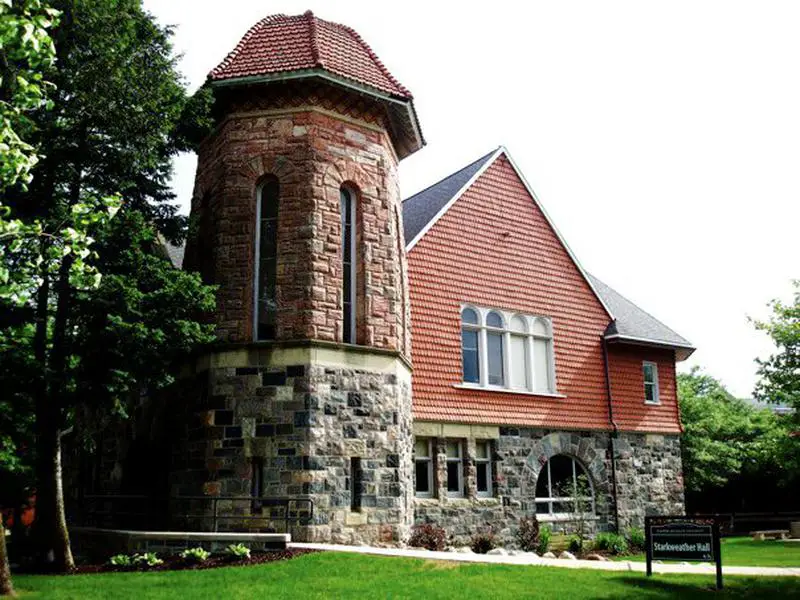 Eastern Michigan University is a comprehensive, co-educational public university in Ypsilanti, Michigan. Ypsilanti is 35 miles west of Detroit and eight miles east of Ann Arbor. The university was founded in 1849 as Michigan State Normal School. Today, the university is governed by an eight-member Board of Regents whose members are appointed by the Governor of Michigan for eight-year terms. The school belongs to the Mid-American Conference and is accredited by the Higher Learning Commission. Since 1991 EMU athletics has gone by the name \"Eagles\". Then in 1994, \"Swoop\" was officially adopted by the university as the school's mascot. Currently, EMU comprises seven colleges and schools: College of Arts and Sciences, College of Business, College of Education, College of Health and Human Services, College of Technology, an Honors College, and a Graduate School. The university's site is composed of an academic and athletic campus spread across 800 acres, with over 120 buildings. EMU has a total enrollment of more than 23,000 students.
The University of Detroit Mercy is a private, Roman Catholic co-educational university in Detroit, Michigan, United States, sponsored by both the Society of Jesus and the Religious Sisters of Mercy. Antoine M. Garibaldi, Ph.D., is the president. Founded in 1877, it is the largest Roman Catholic university in Michigan. It has three campuses, where it offers more than a hundred academic degrees and programs of study in liberal arts, clinical psychology, business, dentistry, education, law, engineering, architecture, nursing and allied health professions.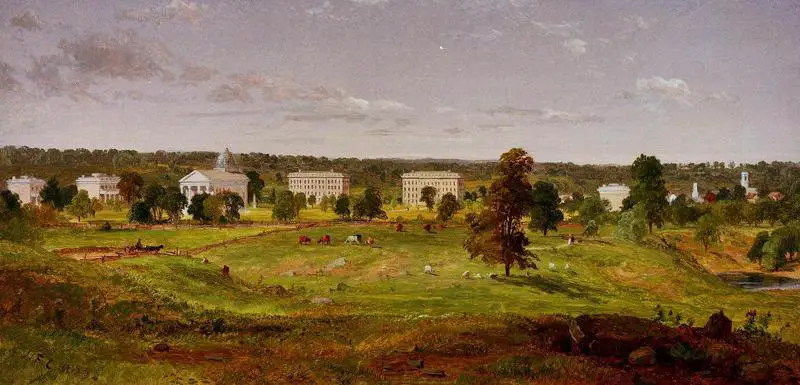 The University of Michigan, often simply referred to as Michigan, is a public research university in Ann Arbor, Michigan. The University of Michigan is the state's oldest university, founded in 1817 in Detroit, Michigan as the Catholepistemiad, or University of Michigania, 20 years before the Michigan Territory became a state. It moved to Ann Arbor in 1837 onto 40 acres of what is now known as Central Campus. Since its establishment in Ann Arbor, the university campus has expanded to include more than 584 major buildings with a combined area of more than 34million gross square feet spread out over a Central Campus and North Campus, two regional campuses in Flint and Dearborn, and a Center in Detroit. The University was a founding member of the Association of American Universities.
College for Creative Studies (CCS) is a private college in Detroit, Michigan. The college enrolls more than 1,400 students and focuses on arts education. The college is also active in offering art education to children through its Community Arts Partnerships program and its Henry Ford Academy: School for Creative Studies.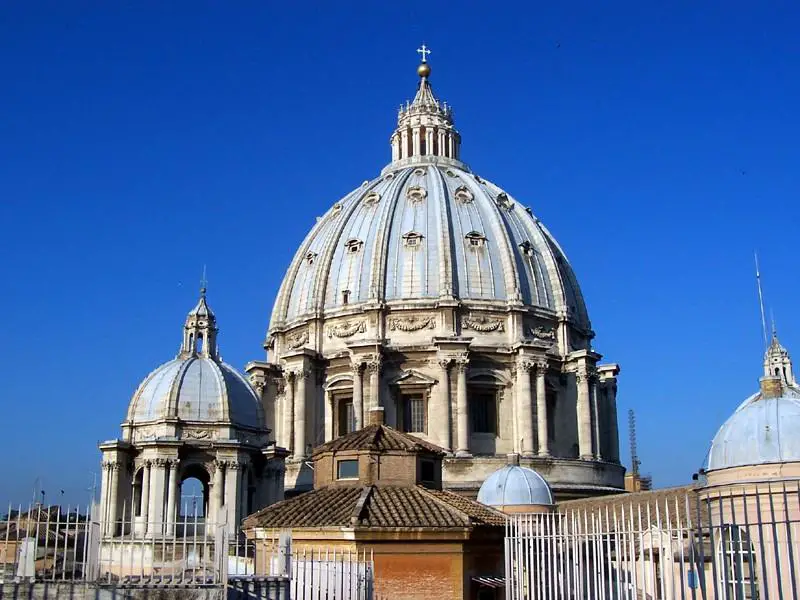 Marygrove College is an independent, Catholic, liberal arts college located in Detroit, Michigan. The college is sponsored by the Sisters, Servants of the Immaculate Heart of Mary.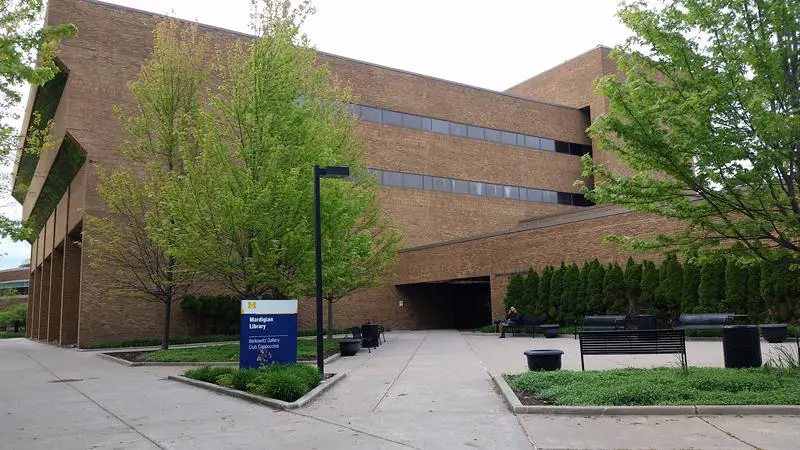 The University of Michigan-Dearborn is a public university located in Dearborn, Michigan, United States. It is one of the two regional campuses of the University of Michigan operating under the policies of the Board of Regents. The University of Michigan in Ann Arbor is located 35 miles to the west; the other regional campus is in Flint which is located 70 miles to the west.
There You Have It -- The Most Racially Diverse Colleges In The
If you're looking at universities in Michigan with the most diverse student bodies, this is an accurate list. Below is a complete list of every college and university in Michigan with their diversity index score.
Hopefully, this is helpful for you as you weigh in on all factors while you decide on which institution to attend.
For more reading on colleges around Michigan, check out: