How We Determined The Most Diverse College Campuses In Minnesota For 2020
In order to run the only assessment on college diversity undertaken, we simply had to aggregate and then sort data on the racial profiles of each college and university in Minnesota.
We're lucky, since the U.S. Department of Education releases diversity studies every year. (The USDE has all sorts of other statistics on its annual College Scorecard as well.)
Here's what we looked at specifically in terms of the racial breakdown by percentage at each institution:
White
Black
Hispanic
Asian
American Indian
Pacific Islanders
Two Or More
For most colleges, a significant portion of the student body was listed as "Unknown Race". We removed that from the calculation and only focused on the known races of students from the College Scorecard data.
We then calculated an HHI-score for each of the 35 schools based on the available data -- a statistical representation of diversity. The lower the score, the more diverse the campus.
Simple!
So it looks like if you want to get the most diverse student experience, you need to contact admissions at Metropolitan State University or Augsburg College.
Metropolitan State University, commonly referred to as Metro State, is a four-year public university in the Twin Cities of Minnesota, United States. It is a member of the Minnesota State Colleges and Universities system.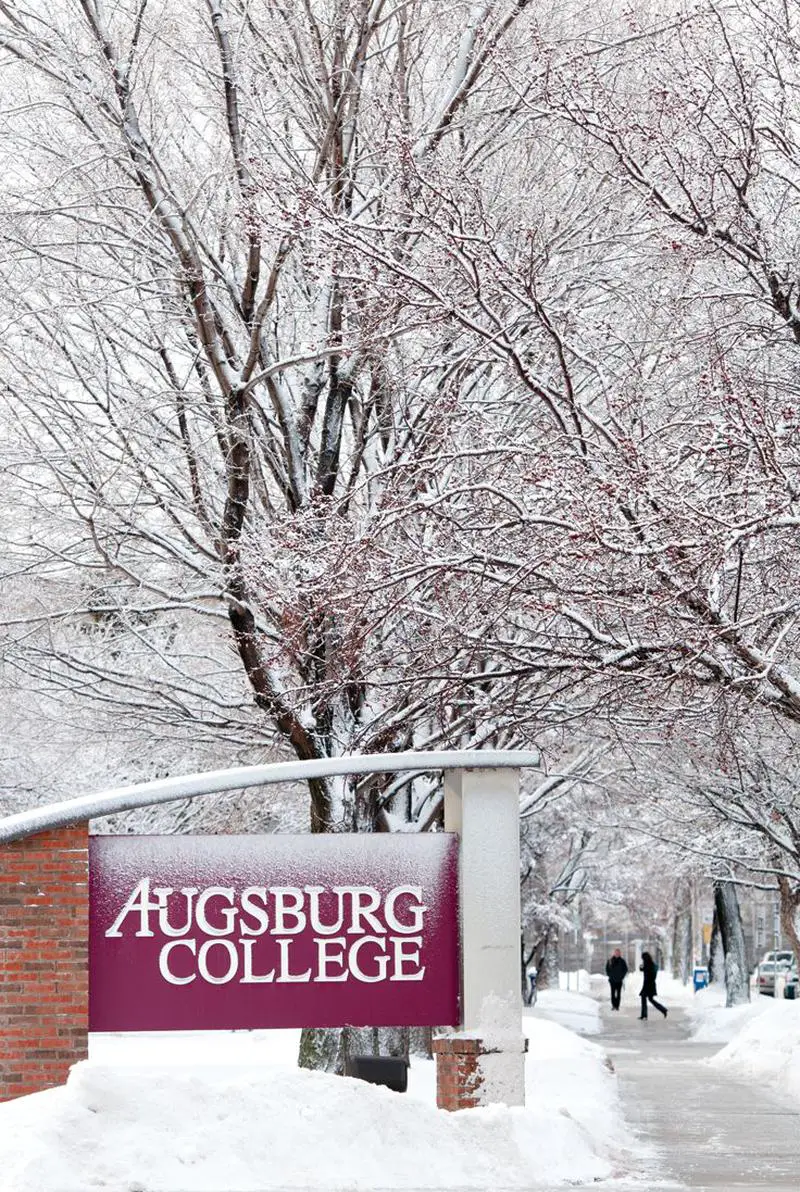 Augsburg University is a private university in Minneapolis, Minnesota that is affiliated with the Evangelical Lutheran Church in America. Upon its founding in 1869, it was a Norwegian-American Lutheran seminary known as Augsburg Seminarium. Its first college class began in the fall of 1874. Today, the university enrolls approximately 3000 undergraduate students and 800 graduate students. The school is known for its emphasis on service learning; volunteering in the community is both an instructional strategy and a required part of a student's coursework. In 2010 Augsburg was one of the six higher education institutions to receive the Presidential Award for Community Service, sponsored by the Corporation for National and Community Service. On September 1, 2017 the name of the school became Augsburg University.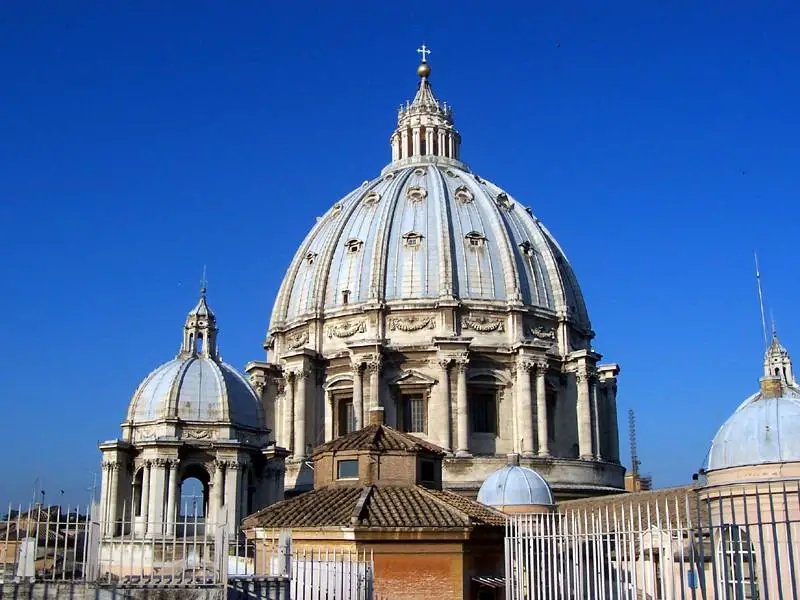 St. Catherine University is a private Catholic liberal arts university, located in St. Paul and Minneapolis, Minnesota, United States. Established as one of the first institutions of higher learning specifically for women in the Midwest, the school was known as the College of St. Catherine until 2009. Today St. Kate's offers baccalaureate programs for women plus graduate and associate programs for women and men.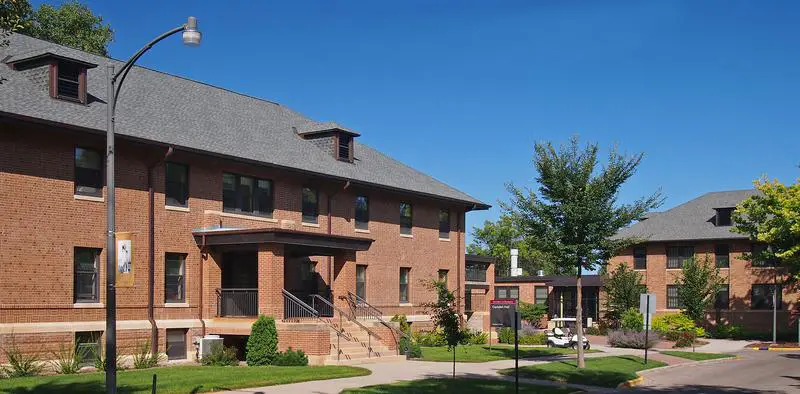 The University of Minnesota Morris is a public liberal arts college and a member of the Council of Public Liberal Arts Colleges located in Morris, Minnesota. As part of the University of Minnesota system, it was founded in 1960 as a public, co-educational, residential liberal arts college offering Bachelor of Arts degrees.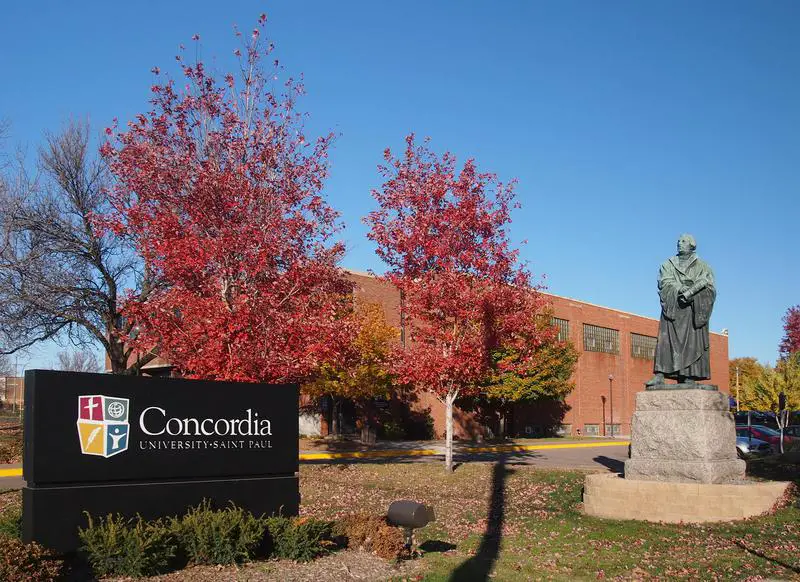 Concordia University is a liberal arts university in Saint Paul, Minnesota, United States. Concordia University was founded in 1893 and currently enrolls approximately 4,800 students. The institution is an affiliate of the nine-member Concordia University System, which is operated by the second-largest Lutheran church body in the United States, the Lutheran Church-Missouri Synod.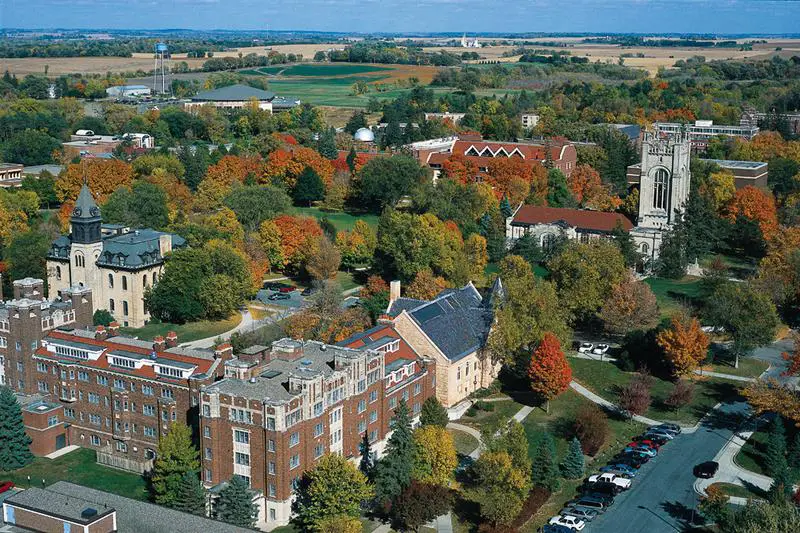 Carleton College is a private liberal arts college founded in 1866 located in Northfield, Minnesota, about 40 miles south of the Twin Cities of Minneapolis-Saint Paul. The college enrolled 2,105 undergraduate students and employed 269 faculty members in fall 2016. Carleton is one of the few liberal arts colleges that runs on the trimester system. The 200-acre main campus is located between Northfield and the 800-acre Cowling Arboretum, which became part of the campus in the 1920s. The architecture of campus buildings ranges from Collegiate Gothic to contemporary, with the oldest built in 1872 and the most recent in 2011.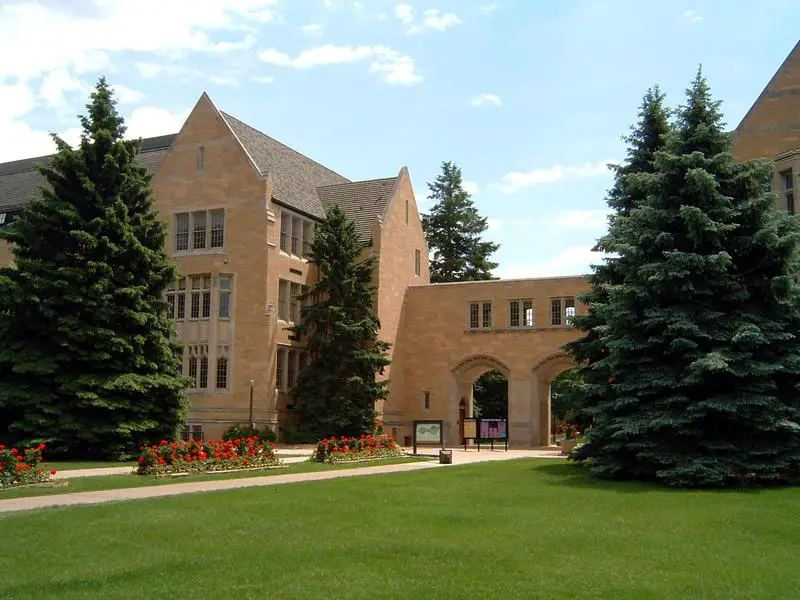 The University of St. Thomas is a private, Catholic, liberal arts, and archdiocesan university located in St. Paul and Minneapolis, Minnesota. Founded in 1885 as a Catholic seminary, it is named after Thomas Aquinas, the medieval Catholic theologian and philosopher who is the patron saint of students. St. Thomas currently enrolls nearly 10,000 students, making it Minnesota's largest private, non-profit university. Julie Sullivan became the 15th president in the history of the University in 2013.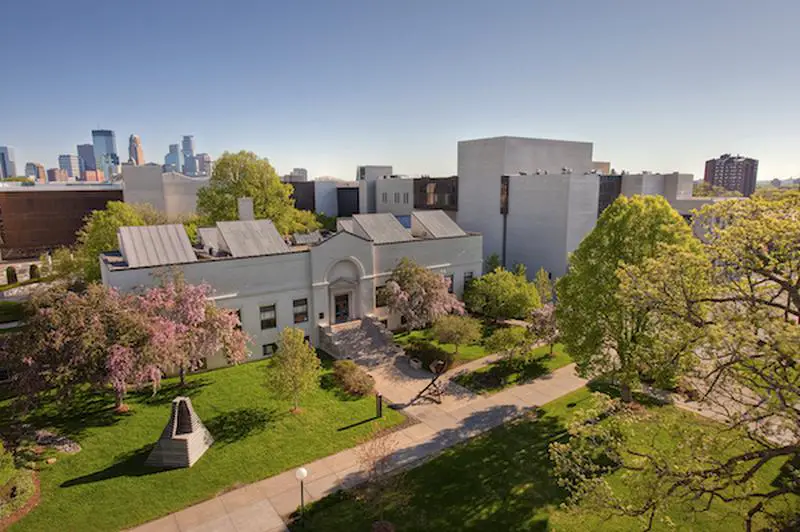 The Minneapolis College of Art and Design is a private, nonprofit four-year and postgraduate college specializing in the visual arts. Located in the Whittier neighborhood of Minneapolis, Minnesota, United States, MCAD currently enrolls approximately 800 students offering education in painting, drawing, animation, entrepreneurial studies, sculpture, printmaking, papermaking, photography, filmmaking, illustration, graphic design, book arts, furniture design, liberal arts, comic art, product design, web design, and sustainable design. MCAD is one of just a few major art schools to offer a major in comic art.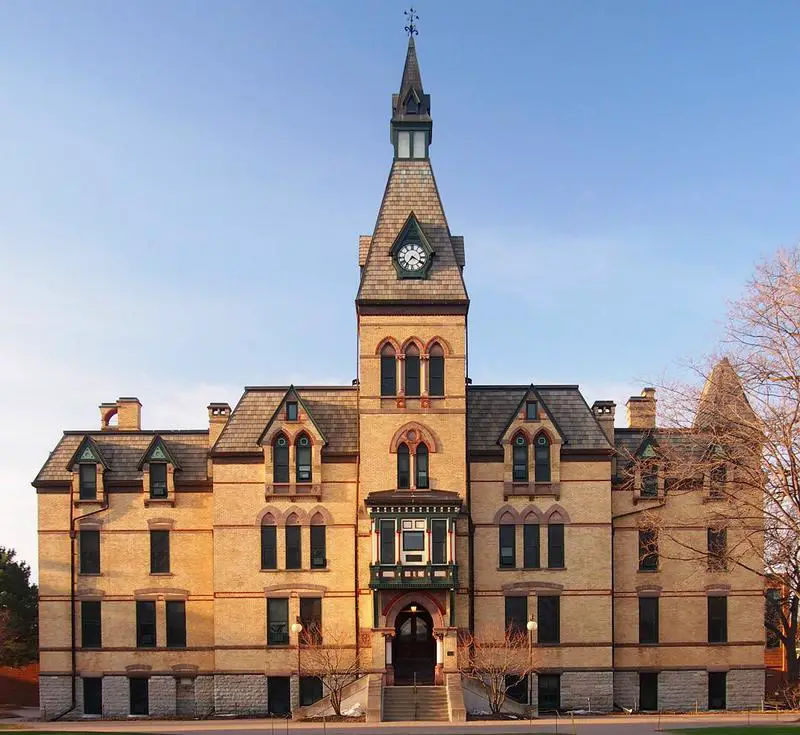 Hamline University is a private liberal arts college in Saint Paul, Minnesota. It was founded in 1854 and is known for its emphasis on experiential learning, service, and social justice. The university is named after Bishop Leonidas Lent Hamline of the United Methodist Church. Hamline was the first institution of higher learning in Minnesota and is one of five Associated Colleges of the Twin Cities. The university is composed of the College of Liberal Arts, School of Education, School of Business, and the Creative Writing Programs. Hamline is a community of 2,117 undergraduate students and 1,668 graduate students.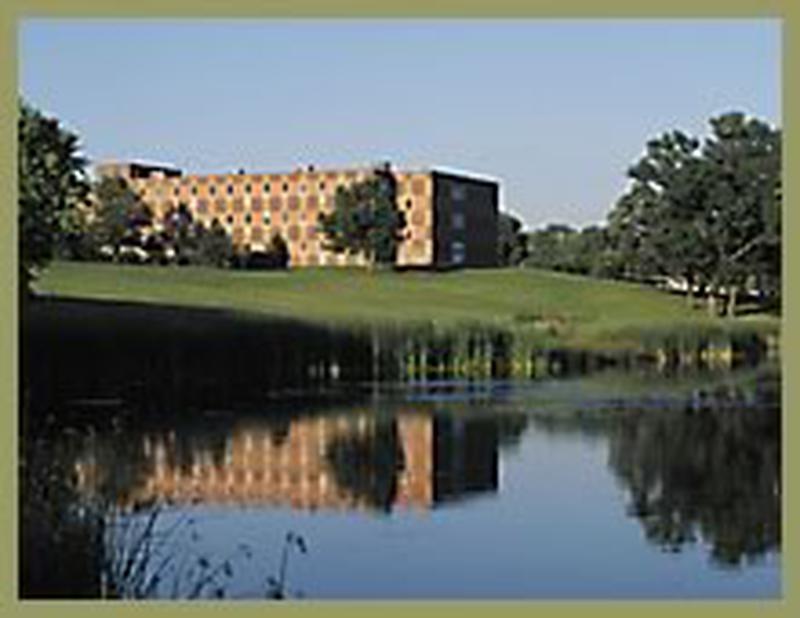 Northwestern Health Sciences University is a college institution that focuses on alternative health care and is located in Bloomington, Minnesota, a suburb of Minneapolis. The university has educational programs in chiropractic, Oriental medicine, acupuncture, therapeutic massage, and human biology. The university was founded in 1941 by John B. Wolfe, DC.Previously Northwestern College of Chiropractic, Northwestern Health Sciences University has focused on alternative health care education, patient care, and research for over 70 years. Since 1991, Northwestern's Wolfe-Harris Center for Clinical Studies has become one of the largest natural health care research institutions in the United States. It receives about $279,000 dollars in federal research funding per year placing it in the 69 percentile for lowest federal research funding, placing it just behind Fond du Lac Tribal and Community College within the State of Minnesota.
There You Have It -- The Most Racially Diverse Colleges In The
If you're looking at universities in Minnesota with the most diverse student bodies, this is an accurate list. Below is a complete list of every college and university in Minnesota with their diversity index score.
Hopefully, this is helpful for you as you weigh in on all factors while you decide on which institution to attend.
For more reading on colleges around Minnesota, check out: