How We Determined The Most Diverse College Campuses In Missouri For 2020
In order to run the only assessment on college diversity undertaken, we simply had to aggregate and then sort data on the racial profiles of each college and university in Missouri.
We're lucky, since the U.S. Department of Education releases diversity studies every year. (The USDE has all sorts of other statistics on its annual College Scorecard as well.)
Here's what we looked at specifically in terms of the racial breakdown by percentage at each institution:
White
Black
Hispanic
Asian
American Indian
Pacific Islanders
Two Or More
For most colleges, a significant portion of the student body was listed as "Unknown Race". We removed that from the calculation and only focused on the known races of students from the College Scorecard data.
We then calculated an HHI-score for each of the 48 schools based on the available data -- a statistical representation of diversity. The lower the score, the more diverse the campus.
Simple!
So it looks like if you want to get the most diverse student experience, you need to contact admissions at Park University or Washington University in St Louis.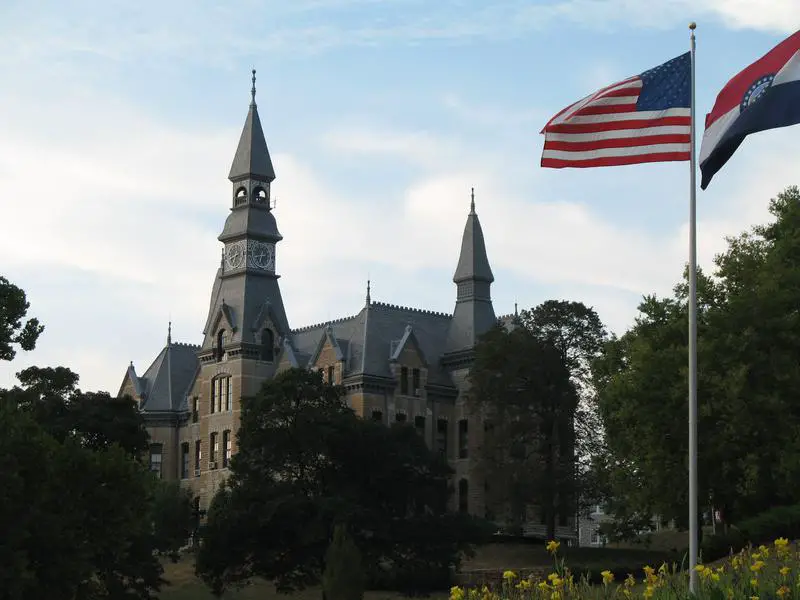 Park University is a private institution that was founded in 1875. As of 2018, it has a total undergraduate enrollment of 18,700. Its setting is suburban, and the campus size is 700 acres. Park University is regionally accredited by the North Central Association of Colleges and Schools and is a member of the Council of Independent Colleges and the Independent Colleges and Universities of Missouri.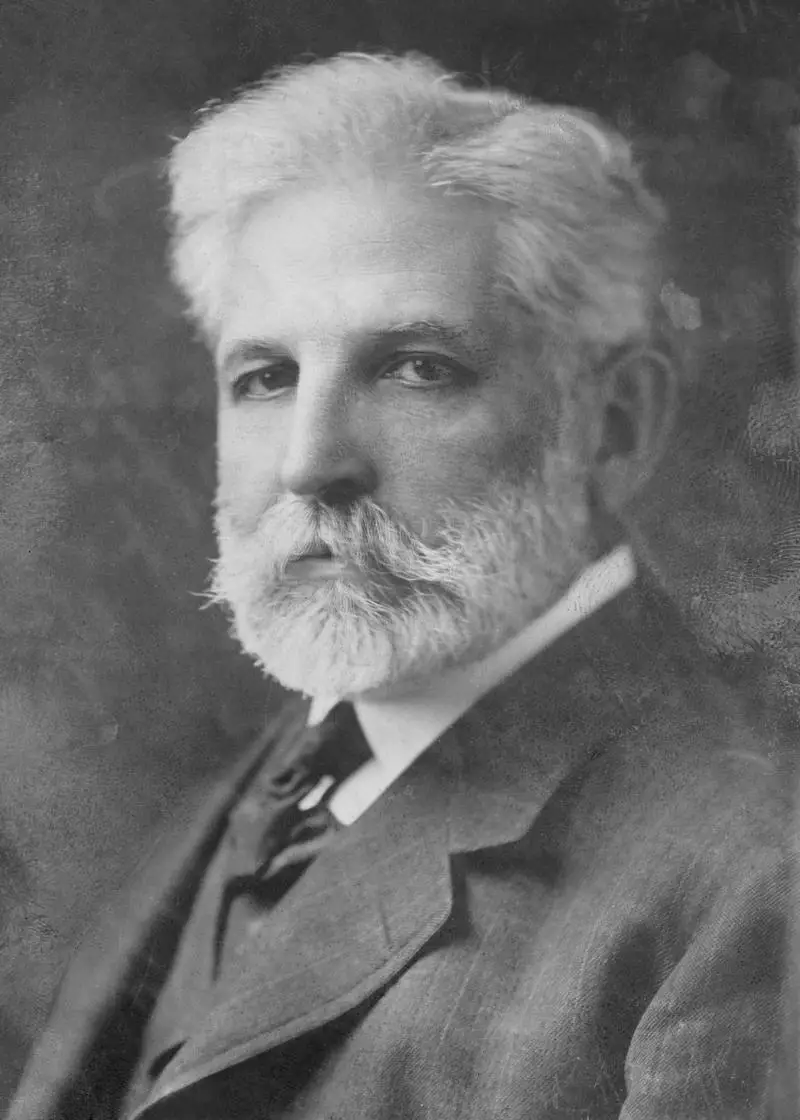 Washington University in St. Louis is a private research university located in the St. Louis metropolitan area and in Missouri, United States. Founded in 1853, and named after George Washington, the university has students and faculty from all 50 U.S. states and more than 120 countries. As of 2017, 24 Nobel laureates have been affiliated with Washington University, nine having done the major part of their pioneering research at the university. Washington University's undergraduate program is ranked 18th by U.S. News & World Report in 2018 and 11th by the Wall Street Journal in their 2018 rankings. The university is ranked 20th in the world in 2017 by the Academic Ranking of World Universities. The acceptance rate for the class of 2022 was 15%, with students selected from over 31,000 applications.
Columbia College may refer to one of several institutions of higher education in North America: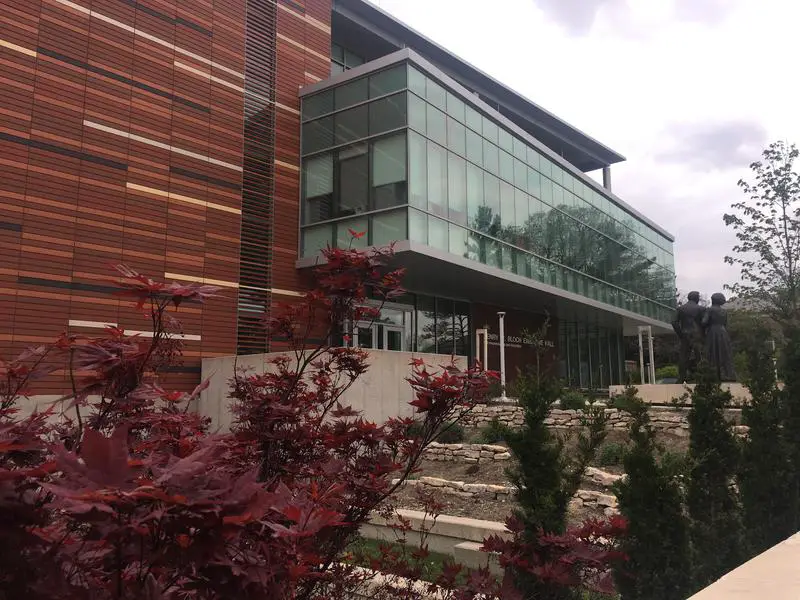 The University of Missouri-Kansas City is a public research university serving the greater Kansas City metropolitan area. Located in Kansas City, Missouri, UMKC is one of four system campuses that collectively constitute the University of Missouri, and one of only 2 with a medical school.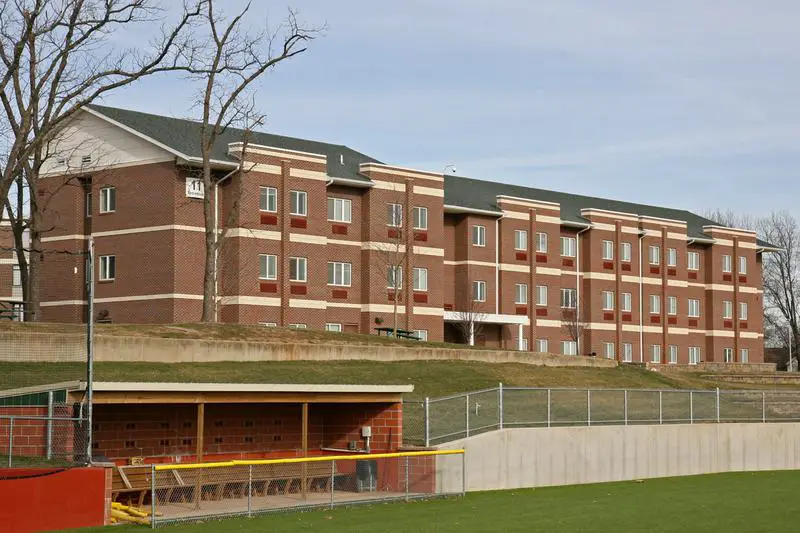 Source: Public domain
Avila University is a private university in Kansas City, Missouri, sponsored by the Sisters of St. Joseph of Carondelet. It offers bachelor's degrees in 36 majors and master's degrees -- Master of Science in Counseling Psychology, Master in Management, Master of Business Administration, Master of Science in Organizational Development, and Master of Arts in Education. Its 13 buildings are situated on a campus of 50 acres in the heart of Kansas City. They include four residence halls, a fieldhouse and auxiliary pavilion for basketball and volleyball; a sports complex for football, baseball, softball, and soccer; a library, a theatre, a chapel, and some classroom facilities.

Missouri Valley College is a private, four-year liberal arts college that is affiliated with the Presbyterian Church. The 150-acre campus is in Marshall, Missouri. The college was founded in 1889 and supports 40 academic majors and an enrollment close to 1,800 students. Missouri Valley College is accredited by the Higher Learning Commission, a Commission of the North Central Association of Colleges and Schools.
St. Louis Christian College is a private four year undergraduate Bible college located at 1360 Grandview Drive in Florissant, Missouri. It is theologically and ecclesiastically associated with the Restoration Movement of Christian Churches and Churches of Christ. It is accredited by the Association for Biblical Higher Education.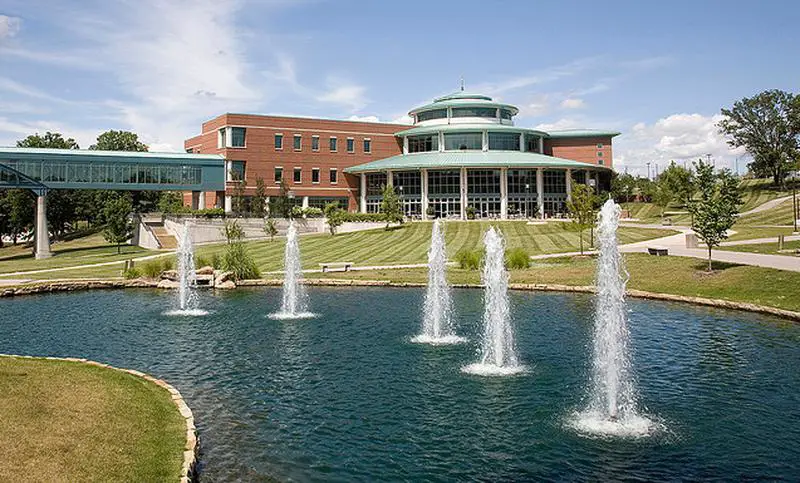 The University of Missouri-St. Louis is public research university located outside St. Louis, Missouri, United States. Established in 1963, it is one of four universities in the University of Missouri System and its newest. UMSL's campus is located on the former grounds of the Bellerive Country Club in St. Louis County, with an address in St. Louis city. The campus stretches into the municipalities of Bellerive, Bel-Nor and Normandy. Additional facilities are located at the former site of Marillac College and at Grand Center, both in St. Louis city.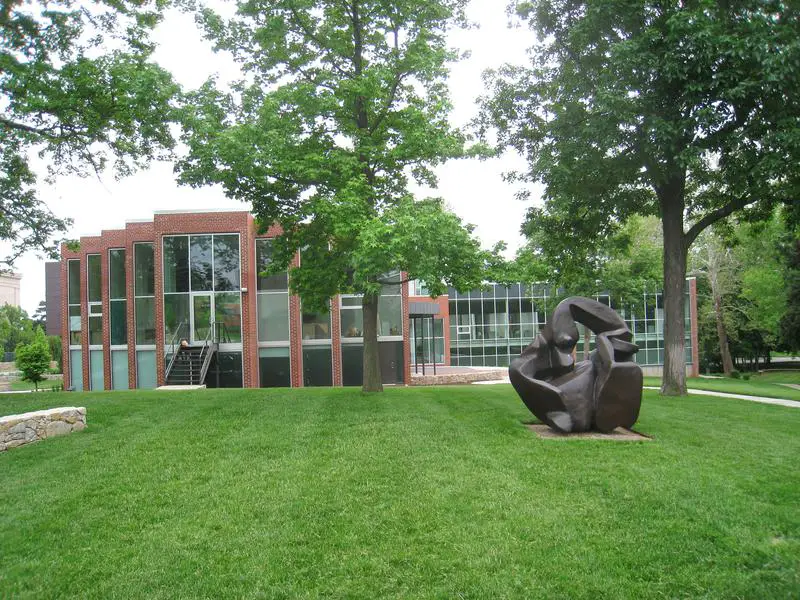 The Kansas City Art Institute is a private, independent, four-year college of fine arts and design founded in 1885 in Kansas City, Missouri.

Webster University is an American non-profit private university with its main campus in Webster Groves, Missouri.
There You Have It -- The Most Racially Diverse Colleges In The
If you're looking at universities in Missouri with the most diverse student bodies, this is an accurate list. Below is a complete list of every college and university in Missouri with their diversity index score.
Hopefully, this is helpful for you as you weigh in on all factors while you decide on which institution to attend.
For more reading on colleges around Missouri, check out: