How We Determined The Most Diverse College Campuses In Montana For 2020
In order to run the only assessment on college diversity undertaken, we simply had to aggregate and then sort data on the racial profiles of each college and university in Montana.
We're lucky, since the U.S. Department of Education releases diversity studies every year. (The USDE has all sorts of other statistics on its annual College Scorecard as well.)
Here's what we looked at specifically in terms of the racial breakdown by percentage at each institution:
White
Black
Hispanic
Asian
American Indian
Pacific Islanders
Two Or More
For most colleges, a significant portion of the student body was listed as "Unknown Race". We removed that from the calculation and only focused on the known races of students from the College Scorecard data.
We then calculated an HHI-score for each of the 9 schools based on the available data -- a statistical representation of diversity. The lower the score, the more diverse the campus.
Simple!
So it looks like if you want to get the most diverse student experience, you need to contact admissions at University of Great Falls or Montana State University-Northern.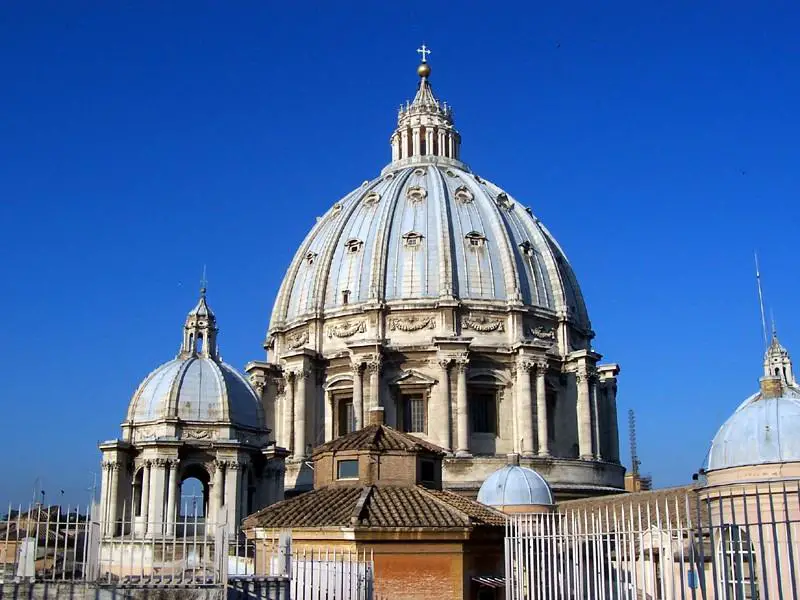 University of Great Falls is a private Roman Catholic university located in Great Falls, Montana within the Diocese of Great Falls-Billings. The university is accredited by the Northwest Association of Schools and Colleges. The University's mission "is to provide students with the opportunity to obtain a liberal education for living and for making a living."
Montana State University-Northern is a public state university, part of the Montana State University System, located in Havre, in the U.S. state of Montana. Montana State University-Northern was known as Northern Montana College prior to the restructuring of Montana's public university system. It has an operating budget for fiscal year 2007 of $12,540,000. In 1913, the Montana State Legislature approved the establishment of the Northern Montana Agricultural and Manual Training School at Fort Assinniboine, six miles southwest of Havre, but no money was actually appropriated. The State Legislature amended their original act in 1927 to include certain academic subjects and in 1929, the Legislature appropriated funds to establish the college as a branch of the University of Montana. Northern Montana College opened its doors in September 1929 in temporary quarters in Havre High School, and moved to its present campus in 1932.
Rocky Mountain College, located in Billings, in the U.S. state of Montana, is a private comprehensive college offering 50 liberal arts- and professionally oriented- majors in 24 undergraduate disciplines. In fall 2013, the college had 1069 enrolled students. It is affiliated with the United Methodist Church, the Presbyterian Church, and the United Church of Christ.
Montana State University Billings is a state university. Its main campus is located on 110 acres in downtown Billings, Montana, United States. Formerly Eastern Montana Normal School when it was founded in 1927, it was then renamed in 1949 to Eastern Montana College of Education. In 1965, it became a full-fledged four-year college as Eastern Montana College. It merged with Montana State University in 1994 under its present name. Currently, the university offers associates, bachelor's and master's degrees through the Universitys five colleges. The five colleges of Montana State University Billings are Arts and Sciences, Business, Allied Health professions, Education and City College. It has the third largest campus population in the Montana State University System. Unlike the two bigger universities in the state, MSU Billings has a large proportion of non-traditional students: 40 percent.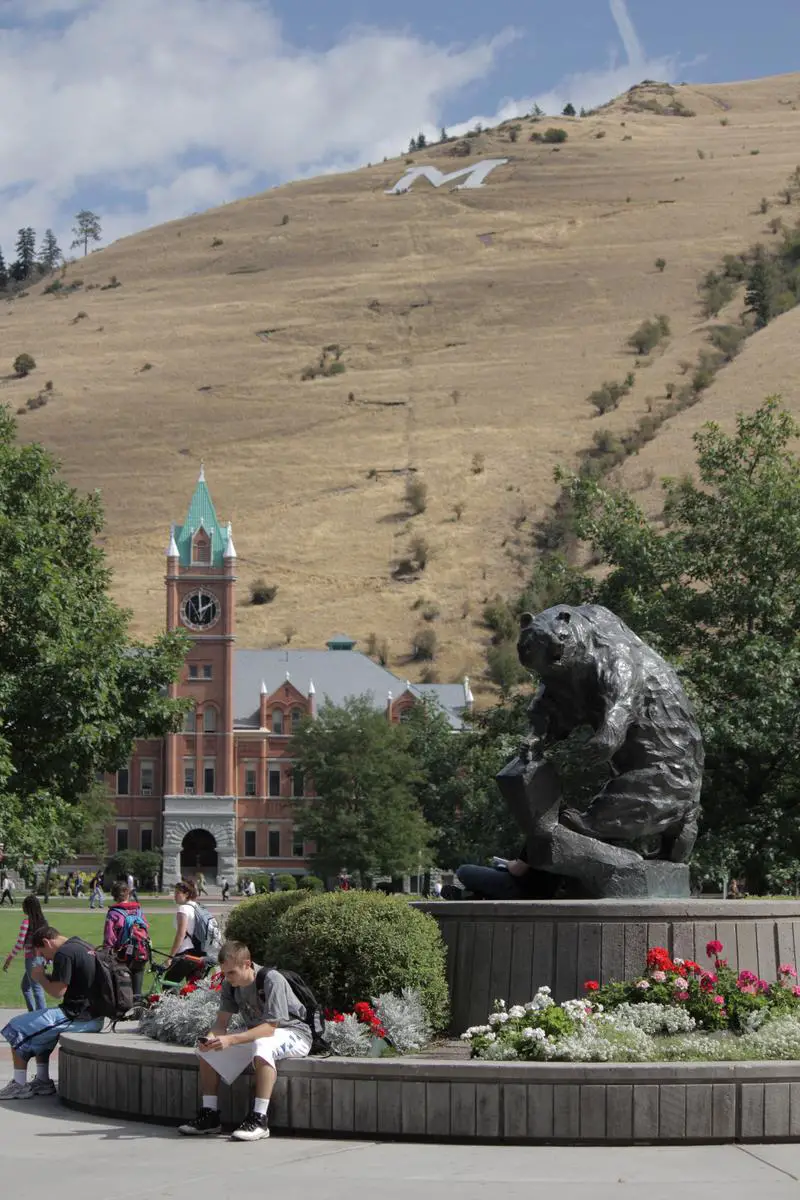 The University of Montana is a public research university in Missoula, Montana, in the United States. Founded in 1893, the university is a flagship institution of the Montana University System and its second largest campus. The main campus is at the foot of Mount Sentinel, the hill bearing Missoula's most recognizable landmark, a large hillside letter \"M.\"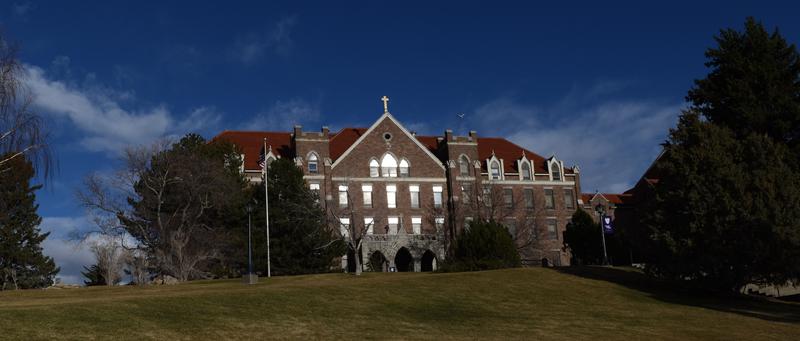 Carroll College is a small, private, Roman Catholic liberal arts college in Helena, Montana, United States. Carroll College has earned national and regional awards for its academic programs, most notably in its Pre-Med and Nursing Majors. Carroll's colors are purple and gold. The school's sports teams are labelled the Saints, colloquially known as the \"Fighting Saints.\" Their speech and debate team is known as the \"Talking Saints.\"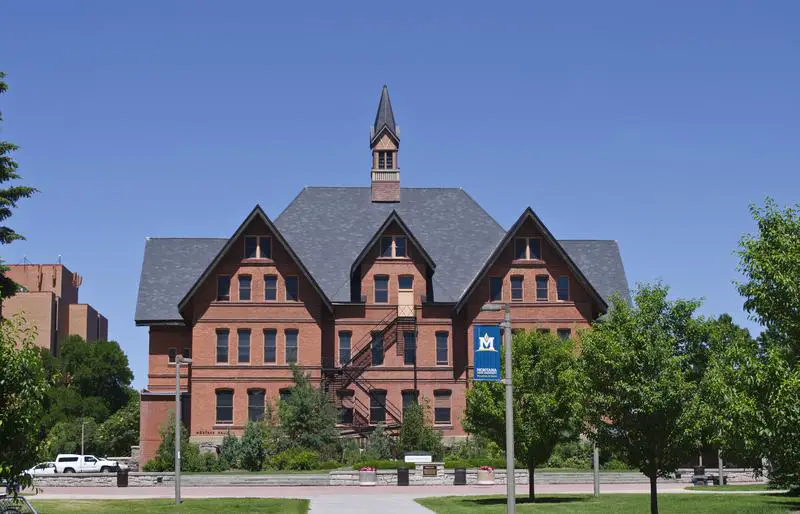 Montana State University is a land-grant university located in Bozeman, Montana, United States. It is the state's largest university and primary campus in the Montana State University System, which is part of the Montana University System. MSU offers baccalaureate degrees in 51 fields, master's degrees in 41 fields, and doctoral degrees in 18 fields through its nine colleges. The university regularly reports annual research expenditures in excess of $100 million, including a record $130.8 million in 2017.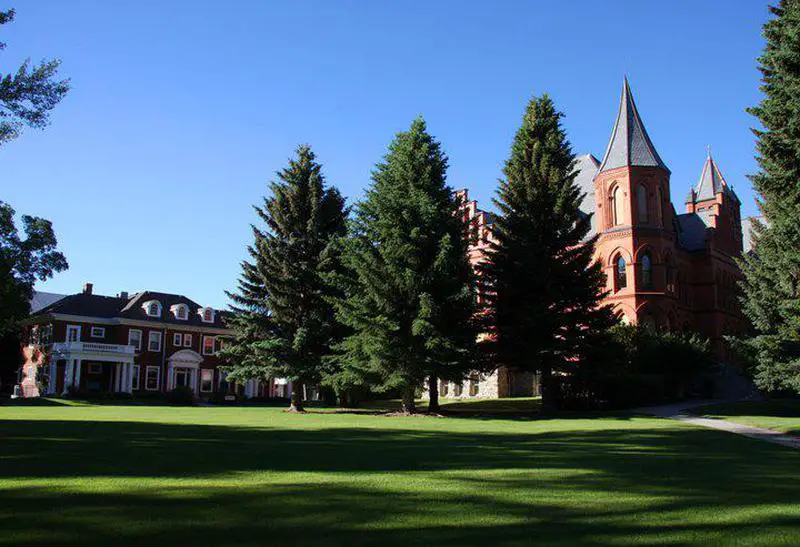 The University of Montana Western is a public university located in Dillon, Montana, United States. It is affiliated with The University of Montana and is part of the Montana University System. The school was founded in 1893 as Montana State Normal School. The college was founded as a center for training teachers. It was formerly known as Western Montana College before becoming part of the Montana University System in 2000. Enrollment as of Fall 2016 was 1,501 students.
Montana Tech is a public university in Butte, Montana. Founded in 1900 as the Montana State School of Mines, the university became affiliated with the University of Montana in 1994.In fall 2017, Montana Tech had nearly 2,700 students, 13 campus buildings and offers 45 undergraduate degrees along with 15 minors, 11 certification degrees, and 10 pre-professional career programs. Montana Tech also offers 21 graduate degrees and a Ph.D. in Materials Science.
There You Have It -- The Most Racially Diverse Colleges In The
If you're looking at universities in Montana with the most diverse student bodies, this is an accurate list. Below is a complete list of every college and university in Montana with their diversity index score.
Hopefully, this is helpful for you as you weigh in on all factors while you decide on which institution to attend.
For more reading on colleges around Montana, check out: