How We Determined The Most Diverse College Campuses In Nevada For 2020
In order to run the only assessment on college diversity undertaken, we simply had to aggregate and then sort data on the racial profiles of each college and university in Nevada.
We're lucky, since the U.S. Department of Education releases diversity studies every year. (The USDE has all sorts of other statistics on its annual College Scorecard as well.)
Here's what we looked at specifically in terms of the racial breakdown by percentage at each institution:
White
Black
Hispanic
Asian
American Indian
Pacific Islanders
Two Or More
For most colleges, a significant portion of the student body was listed as "Unknown Race". We removed that from the calculation and only focused on the known races of students from the College Scorecard data.
We then calculated an HHI-score for each of the 3 schools based on the available data -- a statistical representation of diversity. The lower the score, the more diverse the campus.
Simple!
So it looks like if you want to get the most diverse student experience, you need to contact admissions at University of Nevada-Las Vegas or University of Nevada-Reno.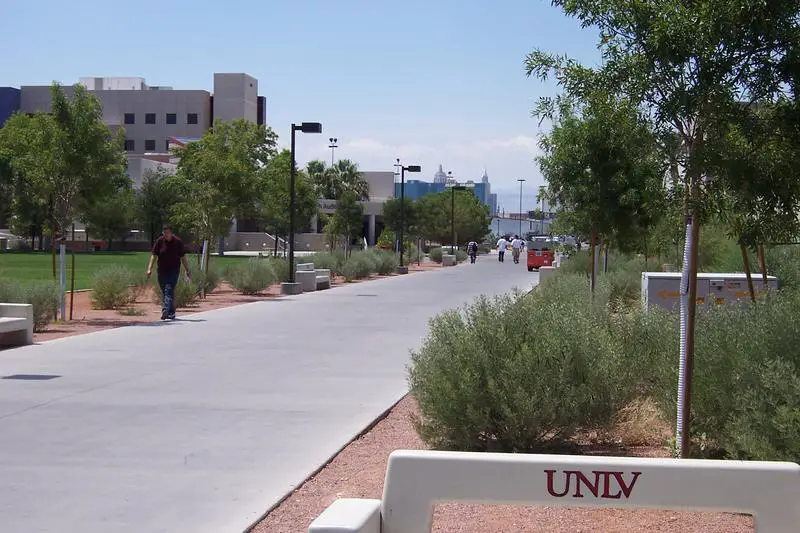 Location: Las Vegas, NV
# Of Undergraduates: 17,327
Diversity Index (HHI): 2,546

The University of Nevada, Las Vegas is an American public research university in the Las Vegas suburb of Paradise, Nevada. The 332-acre campus is about 1.6-mile east of the Las Vegas Strip. The university includes the Shadow Lane Campus, just east of the University Medical Center of Southern Nevada, which houses the School of Dental Medicine-- the only dental school in Nevada. In addition, UNLV's law school, the William S. Boyd School of Law, is also the only law school in the state.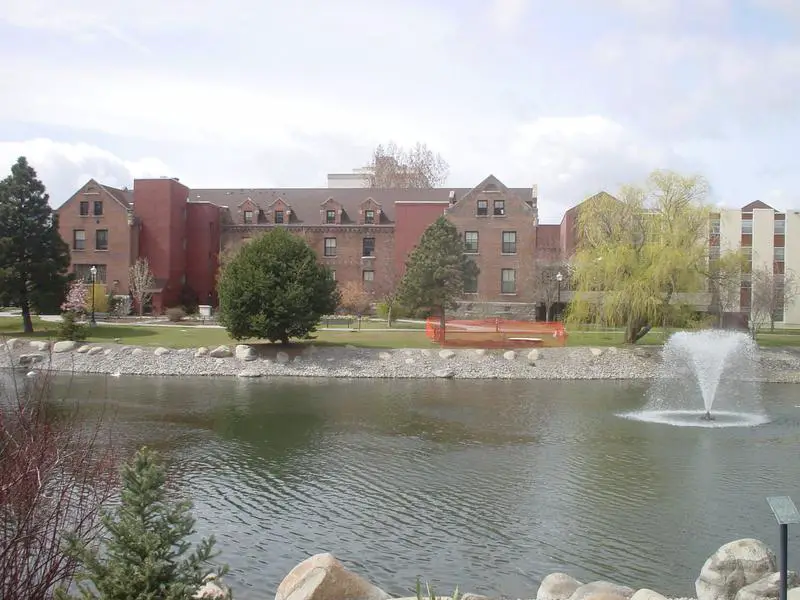 Location: Reno, NV
# Of Undergraduates: 10,134
Diversity Index (HHI): 4,306

The University of Nevada, Reno is a public research university located in Reno, Nevada. Founded October 12, 1874, Nevada is the sole land grant institution for the state of Nevada.
Sierra Nevada College (SNC) is a private, liberal arts university known for its programs in entrepreneurship, environmental science, English and creative writing, humanities including psychology and interdisciplinary studies, ski business & resort management, fine arts and teacher education. Founded in 1969, it is located in Incline Village, Nevada in the Sierras, on the north shore of Lake Tahoe. The College is accredited by the Northwest Commission on Colleges and Universities. The school has varsity athletics programs in skiing and snowboarding, lacrosse, golf and soccer. The Eagles have won many United States Collegiate Ski and Snowboard Association national championships in both men's and women's events.The Departments of Fine Arts, Humanities and Social Sciences, Business, and Science and Technology offer over 30 undergraduate majors. The teacher education program leads to Master of Arts in Teaching, Master of Arts in Administration and Masters in Education degrees as well as to teacher licensure in Nevada. The College also operates two low-residency, Masters of Fine Arts programs. Creative Writing and Interdisciplinary Arts MFA's use a low-residency format and individual mentoring to prepare artists and writers for professional and artistic success.
The MFA-IA program focuses on site-specific and community practice, with a large part of each residency taking place off site at partner locations such as the Sagehen Creek Field Station.SNC, in collaboration with UC Davis, houses the Tahoe Center for Environmental Sciences, a facility conducting research on Lake Tahoe.
There You Have It -- The Most Racially Diverse Colleges In The
If you're looking at universities in Nevada with the most diverse student bodies, this is an accurate list. Below is a complete list of every college and university in Nevada with their diversity index score.
Hopefully, this is helpful for you as you weigh in on all factors while you decide on which institution to attend.
For more reading on colleges around Nevada, check out:

Chris Kolmar has been in the real estate business for almost ten years now. He originally worked for Movoto Real Estate as the director of marketing before founding HomeSnacks.
He believes the key to finding the right place to live comes down to looking at the data, reading about things to do, and, most importantly, checking it out yourself before you move.
If you've been looking for a place to live in the past several years, you've probably stumbled upon his writing already.
You can find out more about him on LinkedIn.