How We Determined The Most Diverse College Campuses In North Carolina For 2020
In order to run the only assessment on college diversity undertaken, we simply had to aggregate and then sort data on the racial profiles of each college and university in North Carolina.
We're lucky, since the U.S. Department of Education releases diversity studies every year. (The USDE has all sorts of other statistics on its annual College Scorecard as well.)
Here's what we looked at specifically in terms of the racial breakdown by percentage at each institution:
White
Black
Hispanic
Asian
American Indian
Pacific Islanders
Two Or More
For most colleges, a significant portion of the student body was listed as "Unknown Race". We removed that from the calculation and only focused on the known races of students from the College Scorecard data.
We then calculated an HHI-score for each of the 54 schools based on the available data -- a statistical representation of diversity. The lower the score, the more diverse the campus.
Simple!
So it looks like if you want to get the most diverse student experience, you need to contact admissions at University of North Carolina at Pembroke or John Wesley University.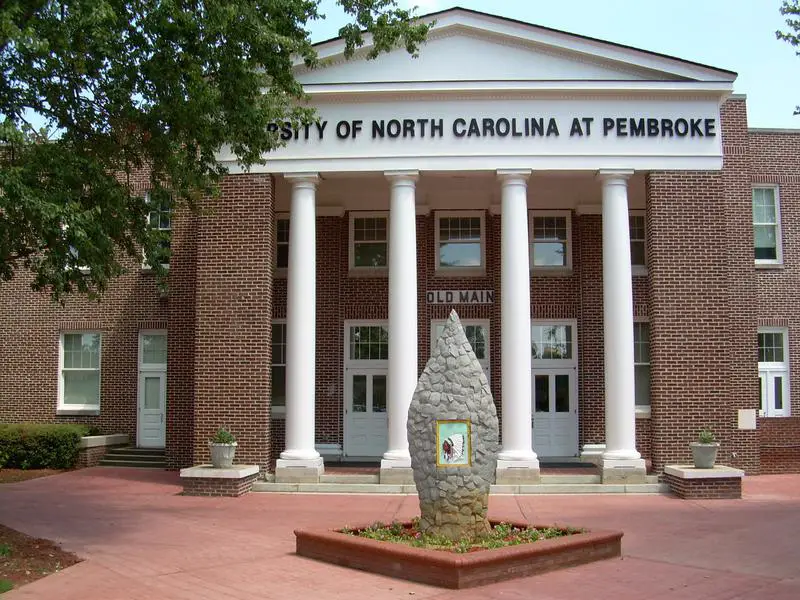 The University of North Carolina at Pembroke, also known as UNC Pembroke, is a public, co-educational, historically American Indian liberal arts university in the town of Pembroke in Robeson County, North Carolina, United States. UNC Pembroke is a master's level degree-granting university and one of 17 schools that constitute the University of North Carolina system.
John Wesley University is a private interdenominational Christian college in High Point, North Carolina.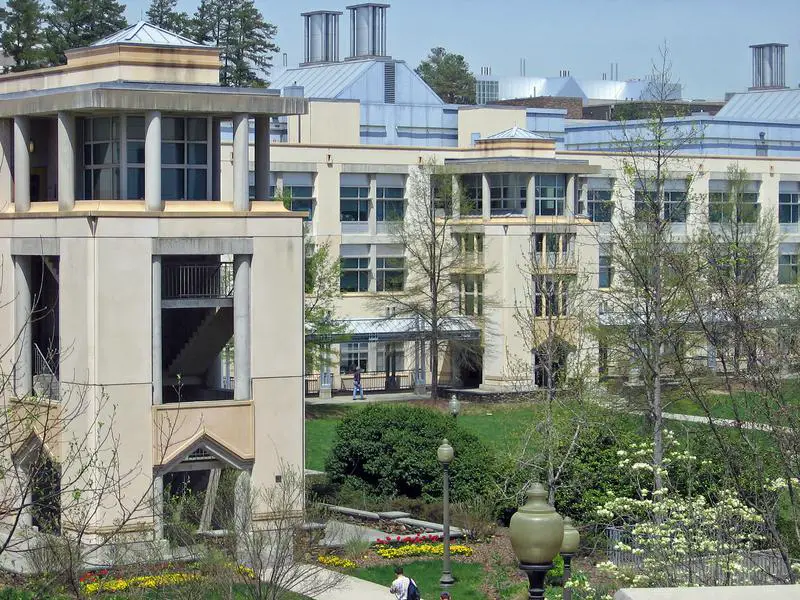 Duke University is a private, non-profit, research university located in Durham, North Carolina. Duke holds a top-ten position in various national rankings.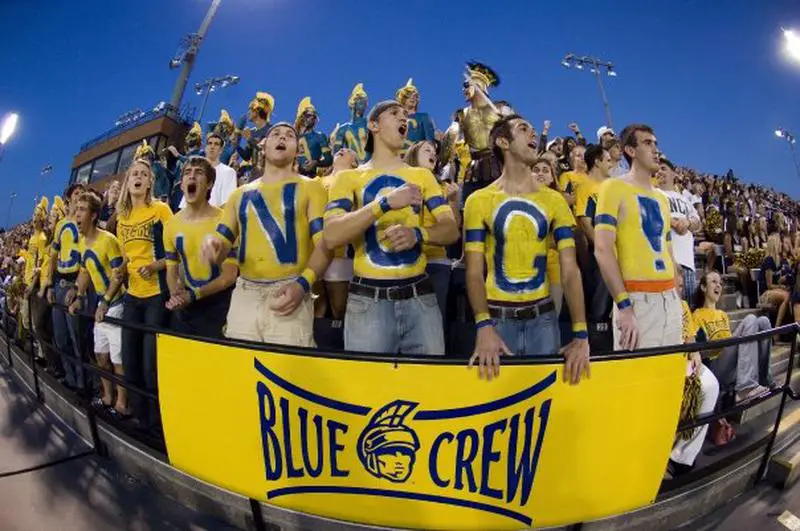 The University of North Carolina at Greensboro, also known as UNC Greensboro, is a public coeducational and Research university in Greensboro, North Carolina, United States and is a constituent institution of the University of North Carolina system. However, UNCG, like all members of the UNC system, is a stand-alone university and awards its own degrees. UNCG is accredited by the Southern Association of Colleges and Schools Commission on Colleges to award baccalaureate, masters, specialist and doctoral degrees.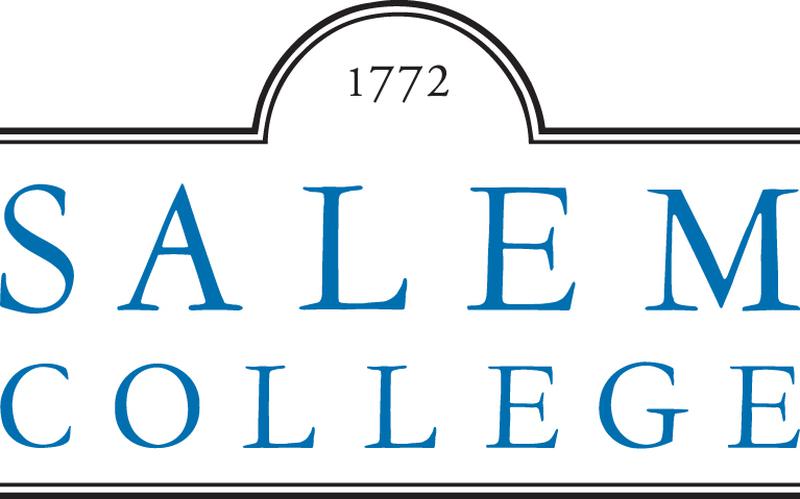 See also Salem State College in Massachusetts.Salem College is a liberal arts women's college in Winston-Salem, North Carolina, United States, founded in 1772. Originally established as a primary school, it later became an academy (high school) and finally a college. It is the oldest female educational establishment that is still a women's college and the oldest female institution in the Southern United States.Though Salem is officially classified as a women's college, men 23 years of age and over are admitted into the Continuing Education program (through the Martha H. Fleer Center for Adult Education) and into graduate-degree programs. In 2009, Forbes rated it 67th of America's Best Colleges. Although accredited, the college is on probation with its regional accreditor.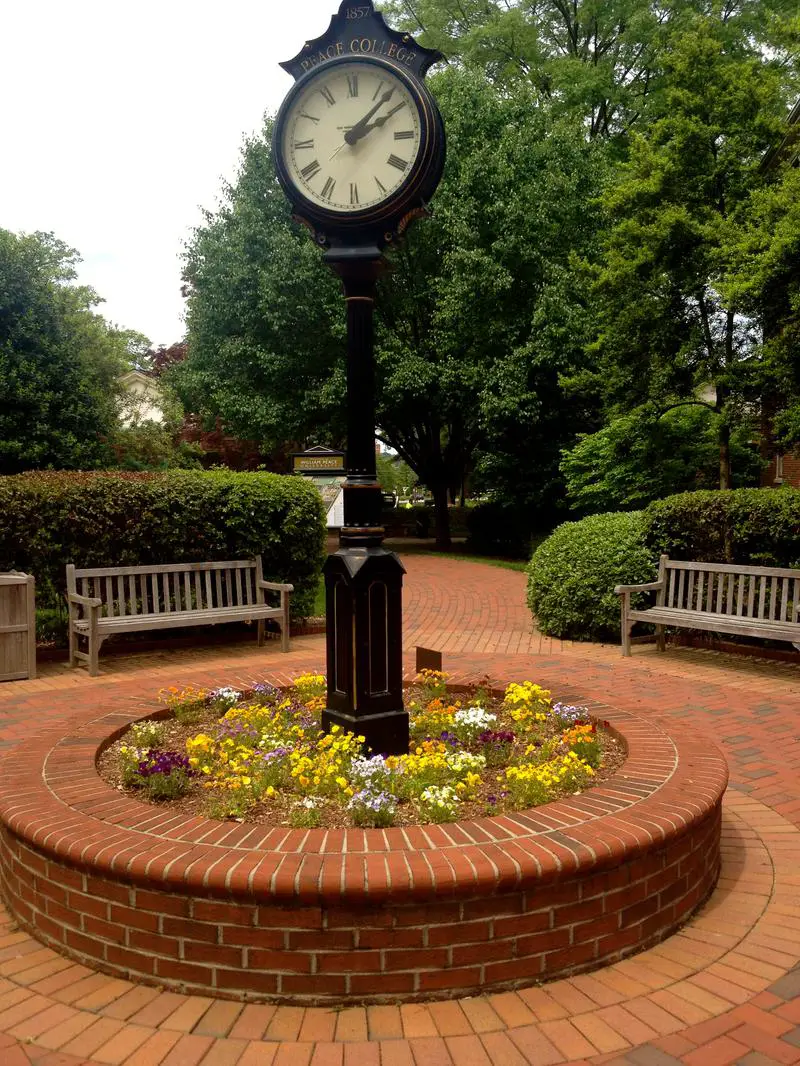 William Peace University is a small liberal arts college in downtown Raleigh, North Carolina, United States. It is affiliated with the Presbyterian Church, and offers undergraduate degrees in 26 majors. The institution adopted its current name in 2012, concurrent with its decision to begin admitting men to its day program; it was previously known as Peace Institute and Peace College.
Methodist University, known until 2006 as Methodist College, is a private university that is historically related to the North Carolina Annual Conference of the United Methodist Church. It is located in Fayetteville, North Carolina, United States. It is regionally accredited by the Southern Association of Colleges and Schools Commission on Colleges.Methodist University offers over 80 majors and concentrations in five undergraduate schools and four graduate programs. A fifth graduate program (and first doctoral-level program), the Doctor of Physical Therapy Program, began enrolling students in fall 2015.Methodist University enrolls a diverse student body from over 41 states and more than 53 countries. These students are involved in over 100 clubs and student organizations and 20 NCAA Division III athletic teams. Monarch teams have won 59 team and individual national championships in just under 50 years of competition as well as capturing 116 conference championships and amassing 286 All-Americans and 51 Academic All-Americans. The university has graduated over 10,000 alumni since its first graduating class in 1964.Methodist University is one of the fastest growing institutions in the southeast, having almost doubled enrollment since 1990. In 2013, Methodist University announced a $35 million capital campaign entitled "Building Excellence: The Campaign for Methodist University," which would fund the new Thomas R. McLean Health Sciences Building, several new athletic facilities, and a major renovation to the Reeves Fine Arts Building, to include Huff Concert Hall, the Union-Zukowski Lobby and Gallery, and the Matthews World Ministry Center.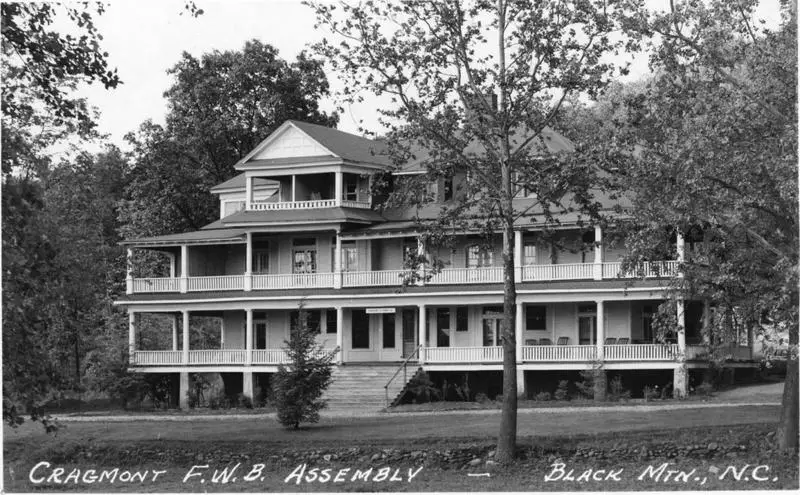 The University of Mount Olive is a private liberal arts institution located in Mount Olive, North Carolina. Chartered in 1951, the University is sponsored by the Original Free Will Baptist Convention. The University's roots and educational philosophy can be traced as early as 1897 when Free Will Baptists in Pitt County, North Carolina, citing a growing need for education in the community, led a discourse on education within the church. These efforts ultimately resulted in the founding of the FWB Theological Seminary and its successor institution, Eureka College, both in Ayden, North Carolina, to educate ministers and provide a liberal arts education to the local constituency. After a catastrophic fire destroyed the administration building in 1931, Eureka College ceased operations, and the Free Will Baptist church's efforts to fulfill its educational vision were reinvested in the founding of Mount Olive Junior College. The name was changed to Mount Olive College in 1970 and later developed into a senior college granting its first baccalaureate degrees in 1986. In January 2014 the name was changed to the University of Mount Olive, and the university began offering its first master-level graduate degrees.
The Mission of Heritage Bible College is to develop servant leaders with a Christ-centered worldview and a distinct Christian character, equipping them for committed service by providing excellent biblical, academic, and practical training.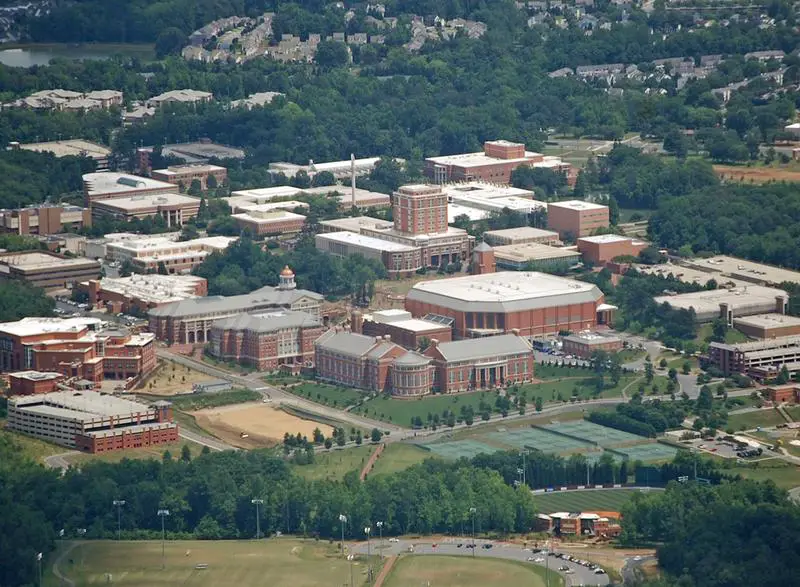 The University of North Carolina at Charlotte, also known as UNC Charlotte, is a public research university located in Charlotte, North Carolina, United States. UNC Charlotte offers 23 doctoral, 64 master's, and 140 bachelor's degree programs through nine colleges: the College of Arts + Architecture, the College of Liberal Arts & Sciences, the Belk College of Business, the College of Computing and Informatics, the Cato College of Education, the William States Lee College of Engineering, the College of Health and Human Services, the Honors College, and the University College.
There You Have It -- The Most Racially Diverse Colleges In The
If you're looking at universities in North Carolina with the most diverse student bodies, this is an accurate list. Below is a complete list of every college and university in North Carolina with their diversity index score.
Hopefully, this is helpful for you as you weigh in on all factors while you decide on which institution to attend.
For more reading on colleges around North Carolina, check out: