How We Determined The Most Diverse College Campuses In North Dakota For 2020
In order to run the only assessment on college diversity undertaken, we simply had to aggregate and then sort data on the racial profiles of each college and university in North Dakota.
We're lucky, since the U.S. Department of Education releases diversity studies every year. (The USDE has all sorts of other statistics on its annual College Scorecard as well.)
Here's what we looked at specifically in terms of the racial breakdown by percentage at each institution:
White
Black
Hispanic
Asian
American Indian
Pacific Islanders
Two Or More
For most colleges, a significant portion of the student body was listed as "Unknown Race". We removed that from the calculation and only focused on the known races of students from the College Scorecard data.
We then calculated an HHI-score for each of the 9 schools based on the available data -- a statistical representation of diversity. The lower the score, the more diverse the campus.
Simple!
So it looks like if you want to get the most diverse student experience, you need to contact admissions at Trinity Bible College and Graduate School or Mayville State University.
Trinity Bible College & Graduate School is a private college and graduate school in Ellendale, North Dakota, affiliated with the Assemblies of God USA.
The school was first founded in Devils Lake in 1948, but after several moves, settled in Ellendale in 1972 where it assumed ownership of the former campus of the North Dakota State Normal and Industrial School for a mere $1 and an agreement to upgrade the campus and facilities. The school primarily offers instruction in Biblical studies, with programs in business, intercultural studies, ministry, teacher education, and music.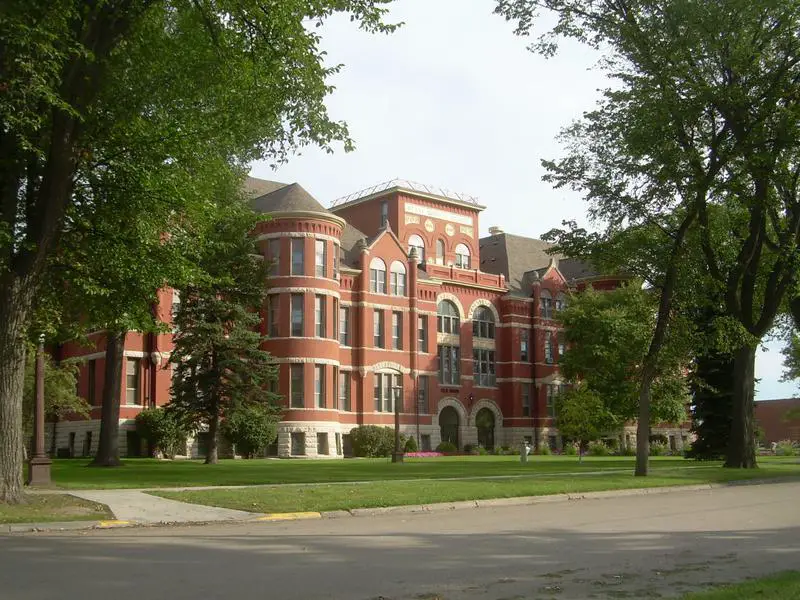 Mayville State University is a public institution of higher learning in Mayville, North Dakota, United States, part of the North Dakota University System.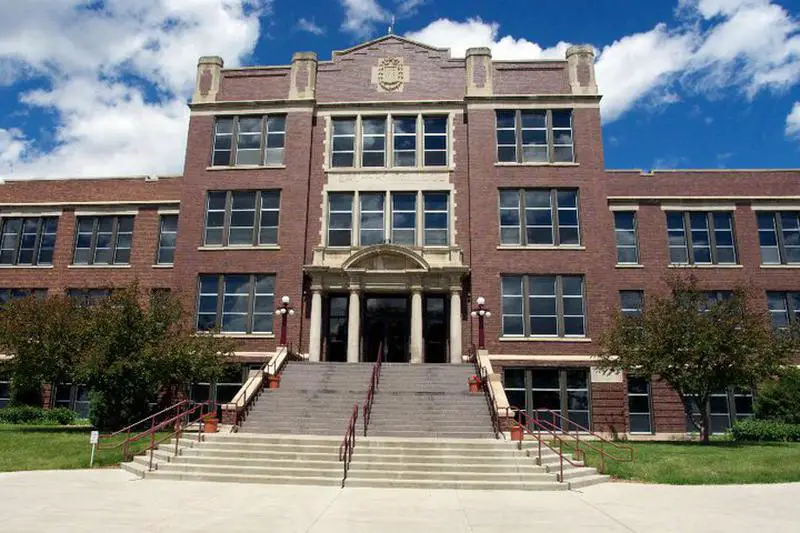 Minot State University is a four-year institution of higher learning in Minot, North Dakota. Founded in 1913 as a normal school, Minot State University is the third-largest university in North Dakota, offering undergraduate and graduate degree programs.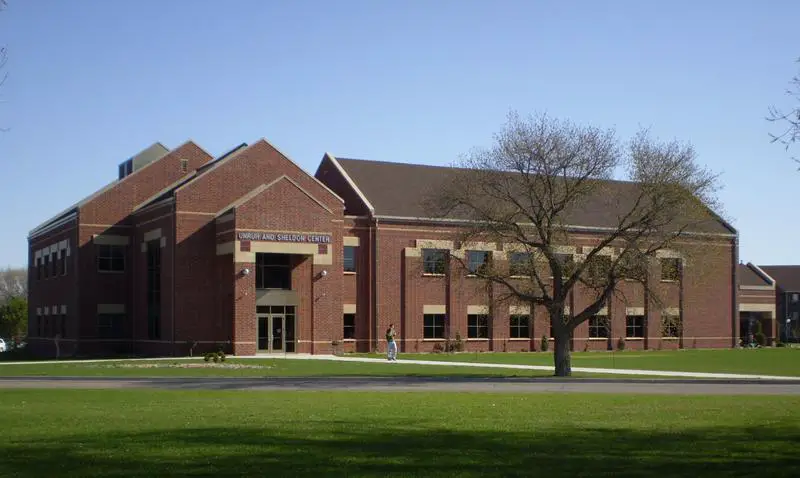 The University of Jamestown is a private liberal arts college founded by the Presbyterian Church located in Jamestown, North Dakota, United States. It has about 1,000 students enrolled today and has been co-educational from its founding. Until August 2013, the school was known as Jamestown College.
Dickinson State University is a public university in Dickinson, North Dakota. It is part of the North Dakota University System. It was founded in 1918 as Dickinson State Normal School and granted full university status in 1987.
Valley City State University (VCSU) is an institution of higher learning in Valley City, North Dakota, United States, part of the eleven-member North Dakota University System.
Founded in 1890 as a Valley City State Normal School, a two-year teachers' college, it was authorized to confer bachelor's degrees in 1921 and changed its name to Valley City State Teachers College. With an expansion in programs outside teacher education after World War II, it became Valley City State College in 1963. In 1986, it was renamed "State University of North Dakota-Valley City," but only a year later received its current name.
VCSU offers over 80 undergraduate programs in Business, Information Technology, Communication Arts, Social Science, Education, Psychology, Fine Arts, Health, Physical Education, Math, and Science. An online Master of Education degree program is also available. In 2015, VCSU graduated 302 students, the largest class in its 125-year history.
Since 1996, VCSU has been a "laptop" campus by issuing laptop computers to full-time students. The cost of the laptops are part of the university's technology fee which also covers other educational technology enhancements such as campus-wide wireless network access and smart classrooms.
VCSU is listed as a Historic District on the National Register of Historic Places.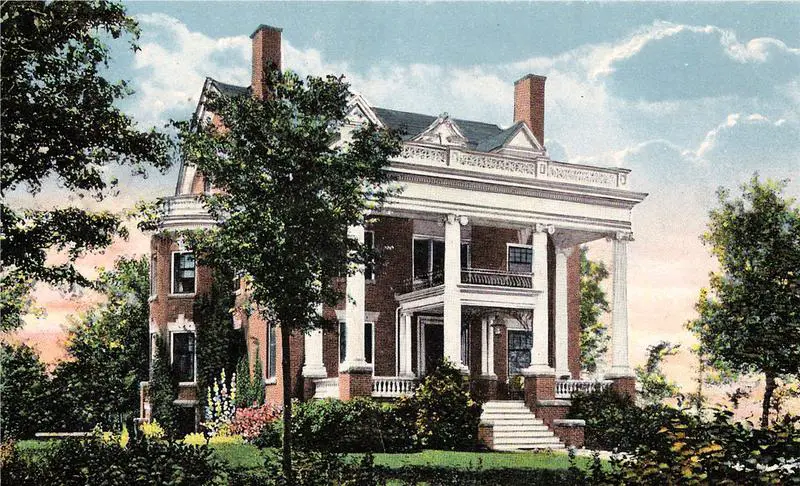 The University of North Dakota is a public research university in Grand Forks, North Dakota. Established by the Dakota Territorial Assembly in 1883, six years before the establishment of the state of North Dakota, it is the state's oldest.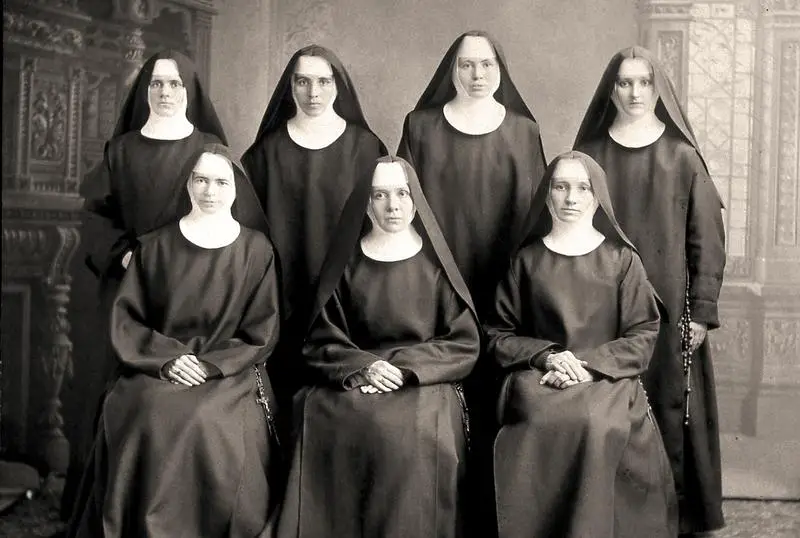 The University of Mary is a private, Christian, Catholic and Benedictine university near Bismarck, North Dakota, originally known as Mary College, established in 1959.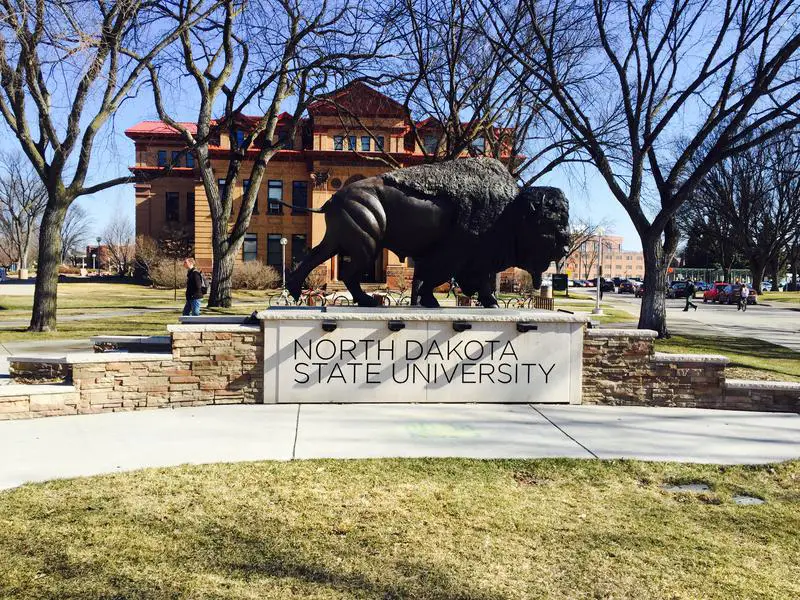 North Dakota State University of Agriculture and Applied Sciences, more commonly known as North Dakota State University, is a public research university that sits on a 258-acre campus in Fargo, North Dakota, U.S. The institution was founded as North Dakota Agricultural College in 1890 as the research land-grant institution for the state of North Dakota. NDSU is a comprehensive doctoral research university with programs involved in very high research activity. NDSU offers 102 undergraduate majors, 170 undergraduate degree programs, 6 undergraduate certificate programs, 79 undergraduate minors, 81 masters degree programs, 47 doctoral degree programs of study and 10 graduate certificate programs. There were 14,358 students attending NDSU from 47 different states and 79 different countries as of Fall 2017.
There You Have It -- The Most Racially Diverse Colleges In The
If you're looking at universities in North Dakota with the most diverse student bodies, this is an accurate list. Below is a complete list of every college and university in North Dakota with their diversity index score.
Hopefully, this is helpful for you as you weigh in on all factors while you decide on which institution to attend.
For more reading on colleges around North Dakota, check out: