How We Determined The Most Diverse College Campuses In Pennsylvania For 2020
In order to run the only assessment on college diversity undertaken, we simply had to aggregate and then sort data on the racial profiles of each college and university in Pennsylvania.
We're lucky, since the U.S. Department of Education releases diversity studies every year. (The USDE has all sorts of other statistics on its annual College Scorecard as well.)
Here's what we looked at specifically in terms of the racial breakdown by percentage at each institution:
White
Black
Hispanic
Asian
American Indian
Pacific Islanders
Two Or More
For most colleges, a significant portion of the student body was listed as "Unknown Race". We removed that from the calculation and only focused on the known races of students from the College Scorecard data.
We then calculated an HHI-score for each of the 116 schools based on the available data -- a statistical representation of diversity. The lower the score, the more diverse the campus.
Simple!
So it looks like if you want to get the most diverse student experience, you need to contact admissions at Swarthmore College or Carnegie Mellon University.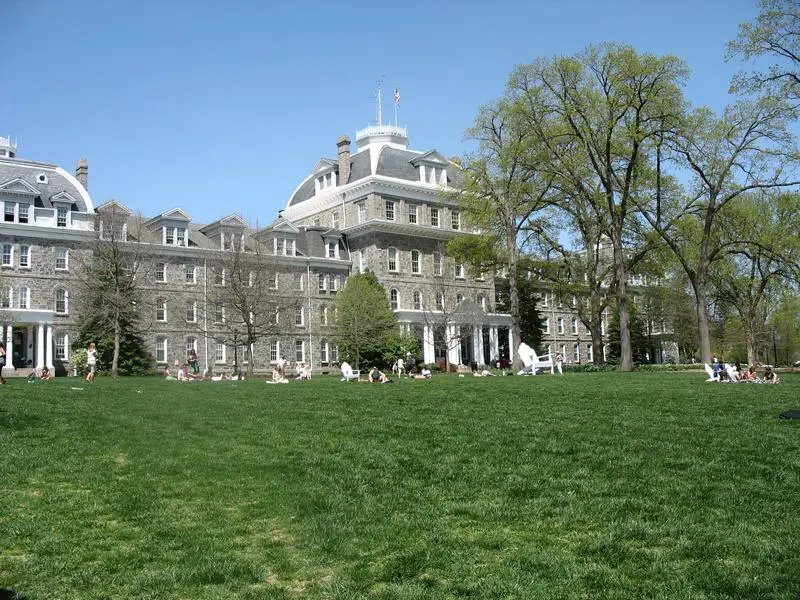 Swarthmore College is a private liberal arts college located in Swarthmore, Pennsylvania, 11 miles southwest of Philadelphia. Founded in 1864, Swarthmore was one of the earliest coeducational colleges in the United States. It was established to be a college \"...under the care of Friends, at which an education may be obtained equal to that of the best institutions of learning in our country.\" By 1906, Swarthmore dropped its religious affiliation, becoming officially non-sectarian.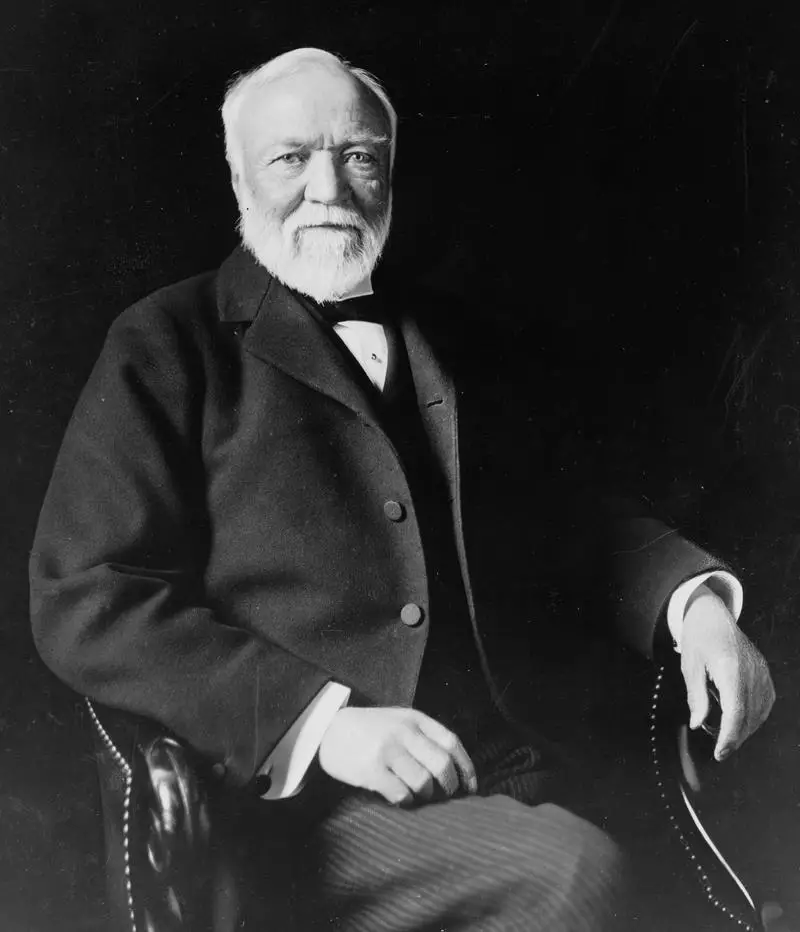 Carnegie Mellon University (commonly known as CMU) is a private research university in Pittsburgh, Pennsylvania.
Founded in 1900 by Andrew Carnegie as the Carnegie Technical Schools, the university became the Carnegie Institute of Technology in 1912 and began granting four-year degrees. In 1967, the Carnegie Institute of Technology merged with the Mellon Institute of Industrial Research to form Carnegie Mellon University.
The university's 140-acre (57 ha) main campus is 3 miles (5 km) from Downtown Pittsburgh. Carnegie Mellon has seven colleges and independent schools: the College of Engineering, College of Fine Arts, Dietrich College of Humanities and Social Sciences, Mellon College of Science, Tepper School of Business, H. John Heinz III College of Information Systems and Public Policy, and the School of Computer Science. The university also has campuses in Qatar and Silicon Valley, with degree-granting programs in six continents.
Carnegie Mellon counts 13,650 students from 114 countries, over 100,000 living alumni, and over 5,000 faculty and staff. Past and present faculty and alumni include 20 Nobel Prize Laureates, 12 Turing Award winners, 22 Members of the American Academy of Arts & Sciences, 19 Fellows of the American Association for the Advancement of Science, 72 Members of the National Academies, 114 Emmy Award winners, 47 Tony Award laureates, and 7 Academy Award winners.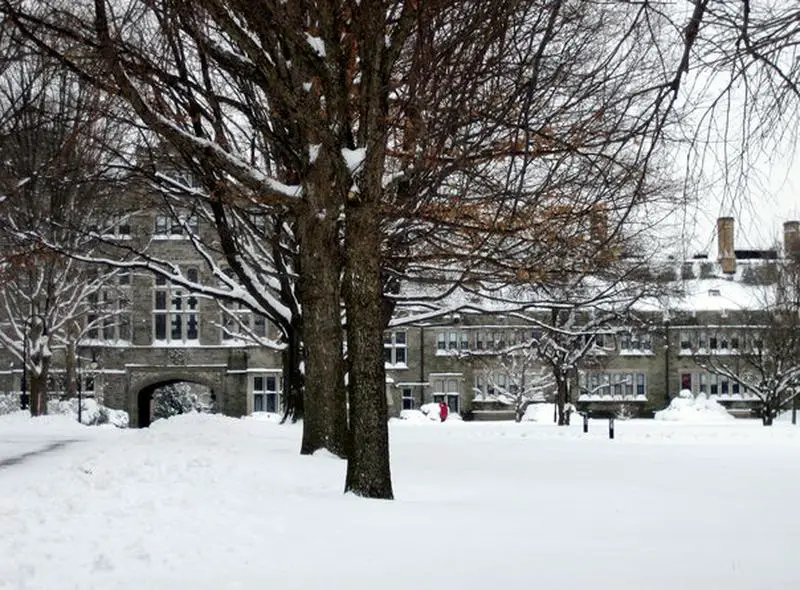 Bryn Mawr College is a women's liberal arts college in Bryn Mawr, Pennsylvania. Founded as a Quaker institution in 1885, Bryn Mawr is one of the Seven Sister colleges and the Tri-College Consortium. The college has an enrollment of about 1,350 undergraduate students and 450 graduate students.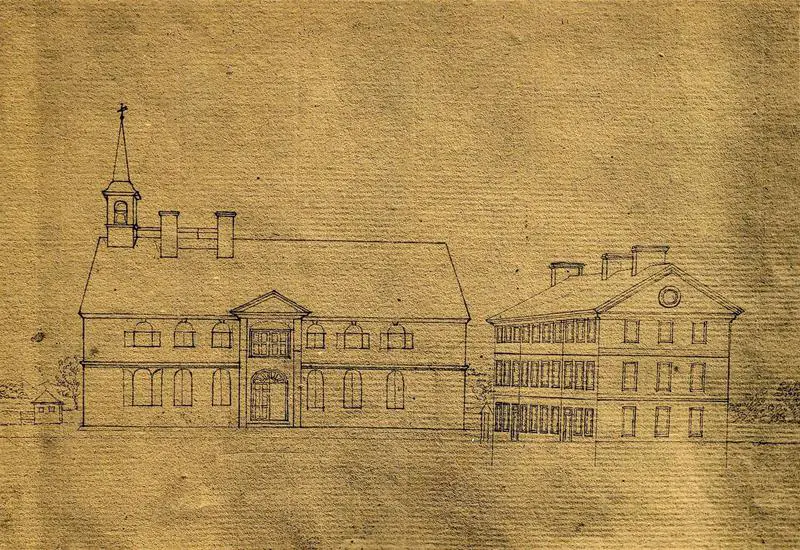 The University of Pennsylvania is a private Ivy League research university located in University City section of West Philadelphia. Incorporated as The Trustees of the University of Pennsylvania, Penn is one of 14 founding members of the Association of American Universities and one of the nine colonial colleges chartered before the American Revolution.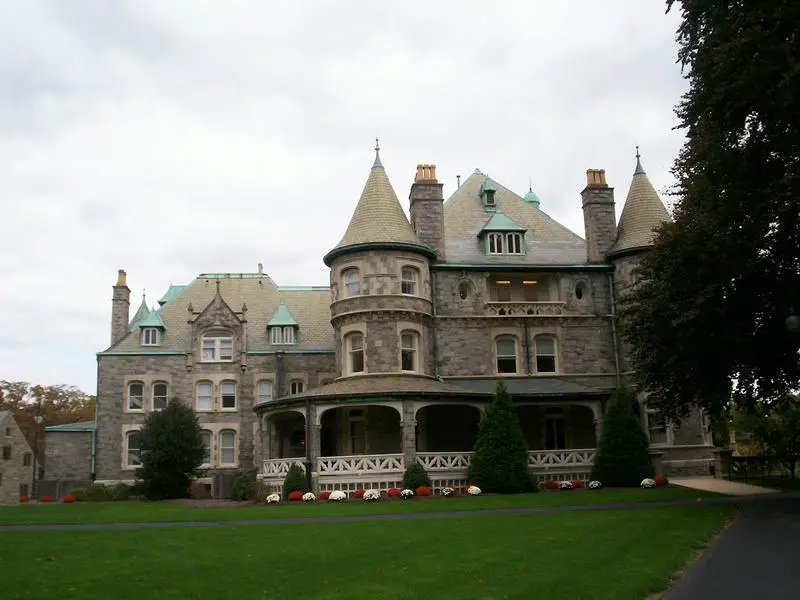 Rosemont College is a private, coeducational, Catholic liberal arts college in southeastern Pennsylvania in the town of Rosemont, 11 miles west of Philadelphia within the Archdiocese of Philadelphia. Founded in 1921 as a women's college by the Sisters of the Holy Child Jesus, the undergraduate program opened to male students beginning in fall 2009. Rosemont is a member of the Southeastern Pennsylvania Consortium for Higher Education and is accredited by the Middle States Commission on Higher Education. Its accreditation was reaffirmed with commendation on June 23, 2011. Rosemont also offers a range of master's degrees through its School of Graduate Studies and School of Professional Studies. Rosemont was listed as a 2013-2014 College of Distinction by the Princeton Review.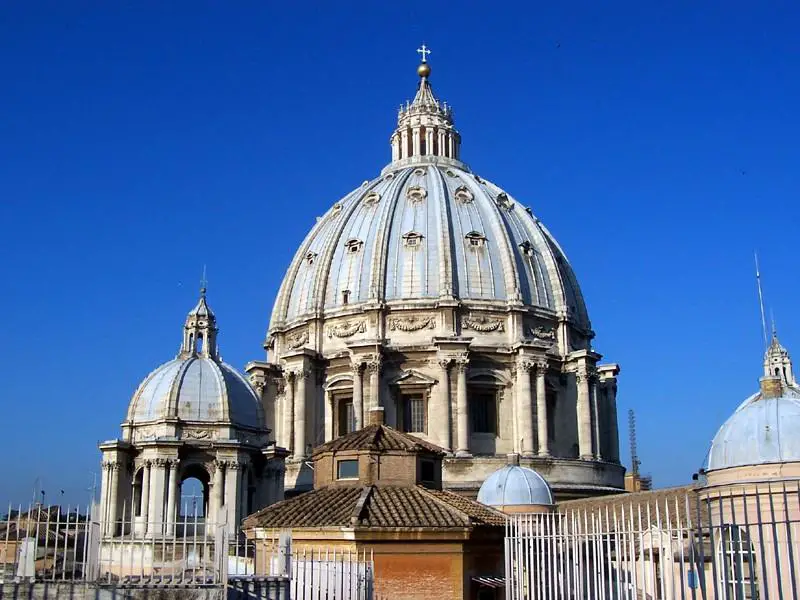 Chestnut Hill College is a coeducational Roman Catholic college in the Chestnut Hill section of Philadelphia, Pennsylvania within the Archdiocese of Philadelphia. The college was founded in 1924, as a women's college, by the Sisters of St. Joseph. It was originally named Mount Saint Joseph College. In 1980, the college established a coeducational graduate education program and started to admit male students to its undergraduate programs in 2003. As of 2012, a total of 2,318 students were enrolled in Chestnut Hill College's three constituent schools, with fewer than 900 as undergraduates.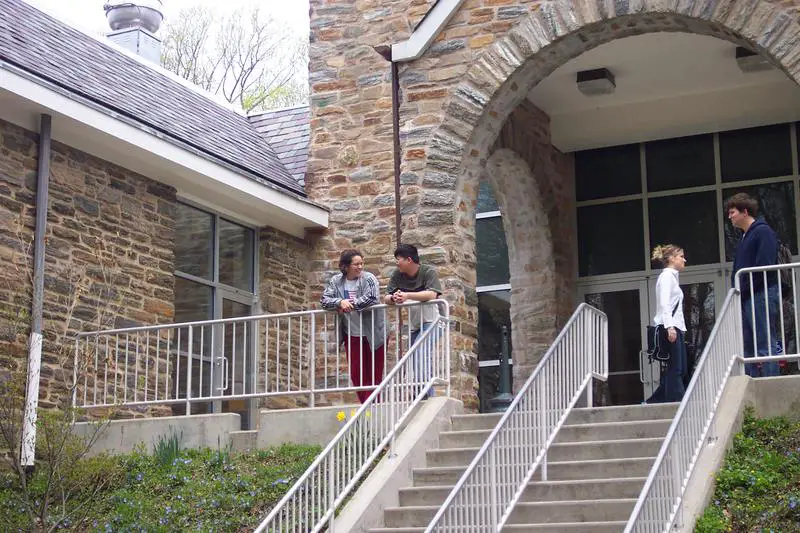 Penn State Abington is a commonwealth campus of the Pennsylvania State University. It is located approximately 15 miles north of Center City Philadelphia, Pennsylvania, United States in the Abington section of Abington Township. The campus is set on 45 acres of wooded land, and includes a duck pond, wooded trails and many species of hardwood trees, The roughly 4000 undergraduate students are taught by a full-time staff of over 150 professors and teaching assistants.
The University of the Sciences, officially known as the University of the Sciences in Philadelphia, is a university in the Spruce Hill neighborhood of Philadelphia, USA. USciences offers bachelor's, master's, and doctoral degrees in pharmacy and a variety of other health-related disciplines.
Eastern University may refer to:
Eastern University (Bangladesh) in Dhaka, Bangladesh
Eastern University (United States) in St. David's, Pennsylvania, USA
Eastern University of Sri Lanka in Batticaloa, Sri Lanka
Universidad del Este (Puerto Rico), Eastern University
Eastern University may also refer to:
Eastern Connecticut State University in Willimantic, Connecticut
Eastern Illinois University in Charleston, Illinois
Eastern Kentucky University in Richmond, Kentucky
Eastern Mennonite University in Harrisonburg, Virginia
Eastern Michigan University in Ypsilanti, Michigan
Eastern New Mexico University in Portales, New Mexico
Eastern Oregon University in La Grande, Oregon
Eastern Washington University in Cheney, Washington
University of Texas at Tyler, formerly Texas Eastern University, in Tyler, Texas
Eastern Mediterranean University in Famagusta, Cyprus
Naples Eastern University in Naples, Italy
Eastern Samar State University in Borongan, Eastern Samar, Philippines
Far Eastern University in Manila, Philippines
Far Eastern National University in Vladivostok, Russia
Far Eastern State University, the English-translated name until 2000 of the present Far Eastern National University in Vladivostok, Russia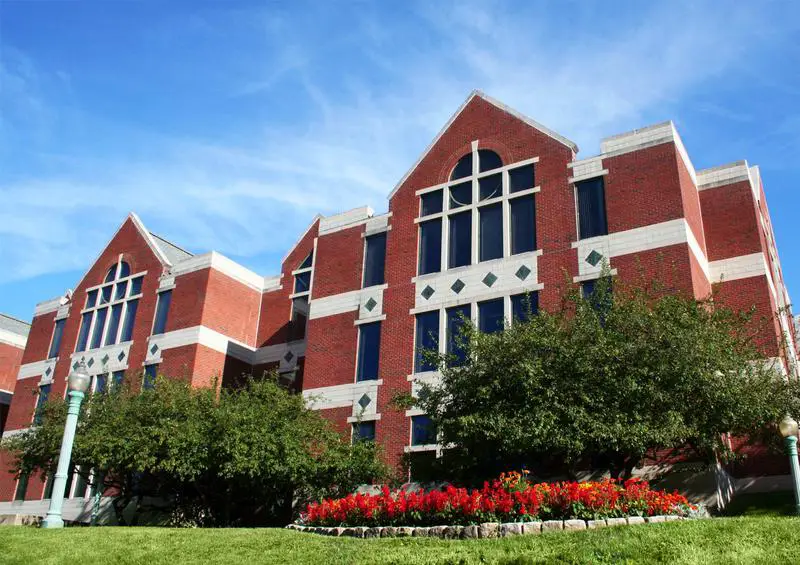 La Salle University is a private, co-educational, Roman Catholic university located in Philadelphia, Pennsylvania, United States. Named for St. Jean-Baptiste de La Salle, the university was founded in 1863 by the Institute of the Brothers of the Christian Schools. The university offers traditional, online, and hybrid courses and programs. The university is affiliated with the Roman Catholic Church through the Archdiocese of Philadelphia.
There You Have It -- The Most Racially Diverse Colleges In The
If you're looking at universities in Pennsylvania with the most diverse student bodies, this is an accurate list. Below is a complete list of every college and university in Pennsylvania with their diversity index score.
Hopefully, this is helpful for you as you weigh in on all factors while you decide on which institution to attend.
For more reading on colleges around Pennsylvania, check out: