How We Determined The Most Diverse College Campuses In South Dakota For 2020
In order to run the only assessment on college diversity undertaken, we simply had to aggregate and then sort data on the racial profiles of each college and university in South Dakota.
We're lucky, since the U.S. Department of Education releases diversity studies every year. (The USDE has all sorts of other statistics on its annual College Scorecard as well.)
Here's what we looked at specifically in terms of the racial breakdown by percentage at each institution:
White
Black
Hispanic
Asian
American Indian
Pacific Islanders
Two Or More
For most colleges, a significant portion of the student body was listed as "Unknown Race". We removed that from the calculation and only focused on the known races of students from the College Scorecard data.
We then calculated an HHI-score for each of the 11 schools based on the available data -- a statistical representation of diversity. The lower the score, the more diverse the campus.
Simple!
So it looks like if you want to get the most diverse student experience, you need to contact admissions at Presentation College or Mount Marty College.
Presentation College or Presentation Brothers College can refer to:
Australia
Presentation College, Moe, now part of Lavalla Catholic College
Iona Presentation College, Perth
Presentation College, Windsor, MelbourneGrenada
Presentation Brothers College (Grenada)Ireland
Presentation College, Bray, County Wicklow
Presentation Brothers College, Cork
Presentation College Headford, County MayoTrinidad and Tobago
Presentation College, San Fernando
Presentation College, ChaguanasUnited Kingdom
Presentation College, Reading, Berkshire; now called Elvian SchoolUnited States
Presentation College, South Dakota, Aberdeen and Eagle Butte, South Dakota, and Fairmont, Minnesota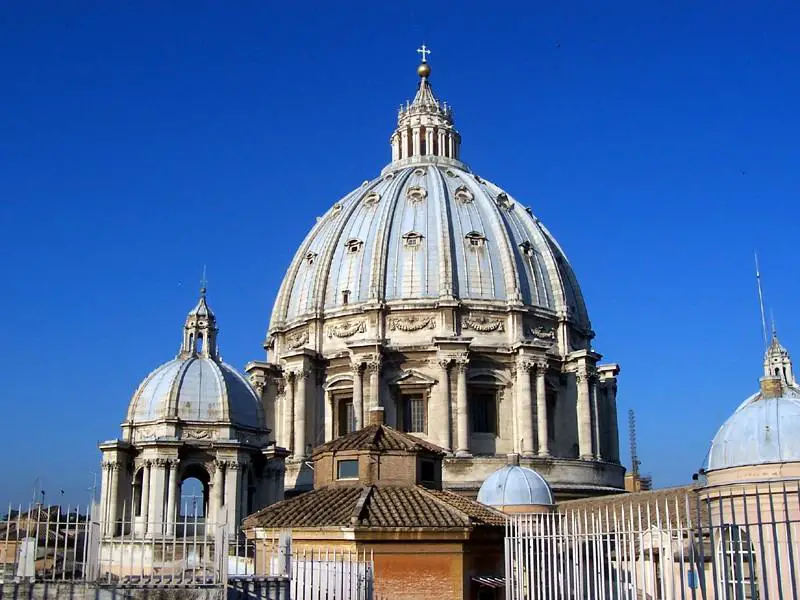 Mount Marty College is an American academic community in the Roman Catholic Benedictine liberal arts tradition, located in Yankton, South Dakota. It is a private, Roman Catholic, Benedictine co-educational liberal arts college, with more than 1,100 students enrolled from 25 states and 5 countries.
Black Hills State University is a public university in Spearfish, South Dakota. Close to 4,500 students attend classes at its 123-acre campus in Spearfish, at sites in Rapid City and Pierre, and through distance offerings. Enrollment comes from all 66 counties in South Dakota, 44 states, and 29 countries. BHSU is governed by the South Dakota Board of Regents.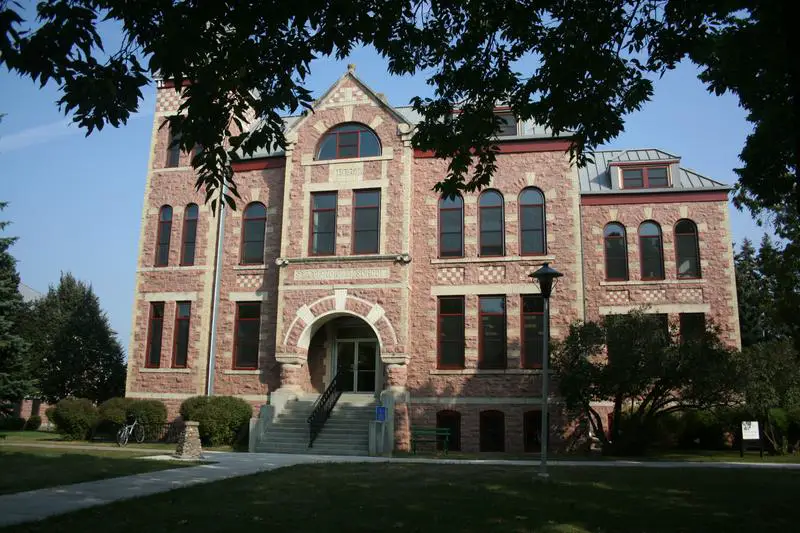 Dakota State University is a public university in Madison, South Dakota. Using a technology-centric approach, DSU requires that each of its full-time undergraduate students use tablet computers and laptops in their classes, along with taking an introductory computer programming course. The university also integrates advanced biometric identification devices, virtual reality headsets, and computer hacking laboratories in its learning process.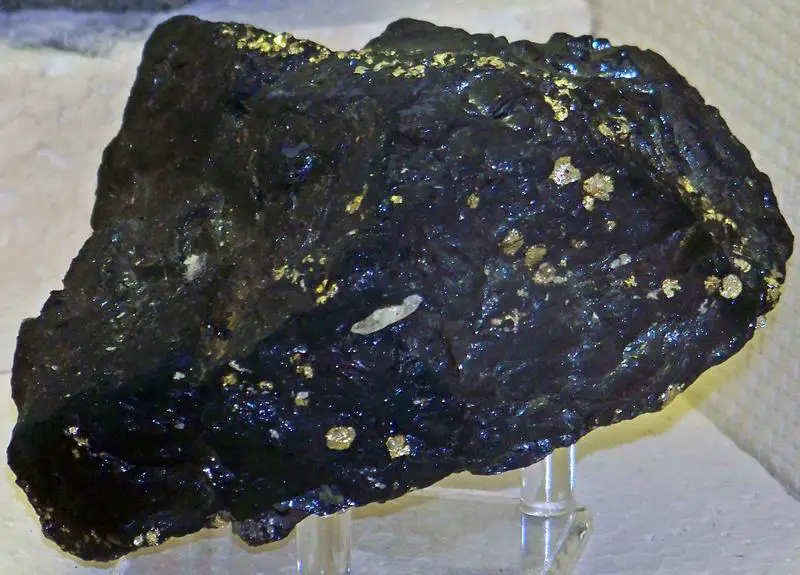 The South Dakota School of Mines & Technology--commonly referred to as SD Mines, Tech, or SDSM&T--is a public institution of higher learning in Rapid City, South Dakota, governed by the South Dakota Board of Regents. Founded in 1885, the South Dakota School of Mines & Technology offers bachelor's, master's and doctoral degrees. The university enrolls 2,778 students with a student-to-faculty ratio of 15:1. The SD Mines placement rate for graduates is 96 percent, with an average starting salary of $63,000. The school athletic teams are called the Hardrockers.
Northern State University is a four-year public university located in Aberdeen, South Dakota, United States. NSU is governed by the South Dakota Board of Regents and offers 38 majors and 42 minors, as well as six associate, eight pre-professional and nine graduate degrees.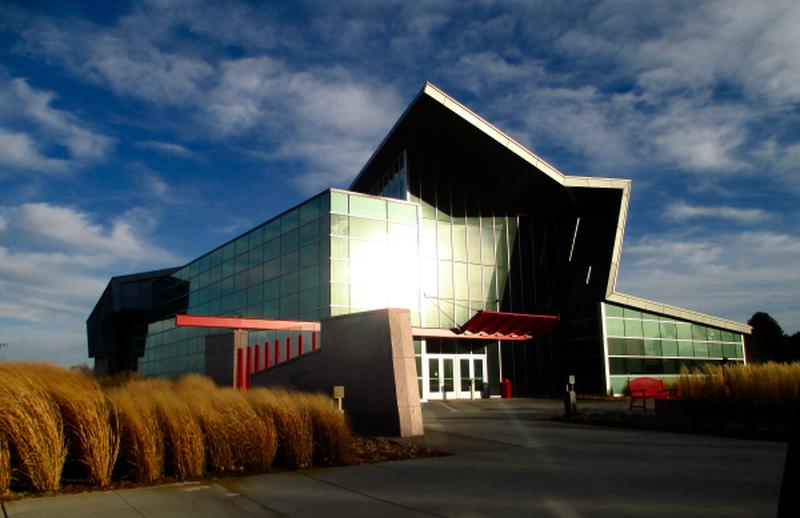 The University of South Dakota is a public coeducational research university located in the small town community of Vermillion, South Dakota. USD was established by the Dakota Territory legislature in 1862, 27 years before the establishment of the state of South Dakota, USD is the oldest public university in the state.
Founded in 1883, the University of Sioux Falls is a Christian liberal arts university located in Sioux Falls, in the U.S. state of South Dakota. USF's mission is to foster academic excellence and the development of mature Christian persons for service to God and humankind in the world. In fall 2014, the University enrolled a total of 1,142 undergraduate students and 311 graduate students.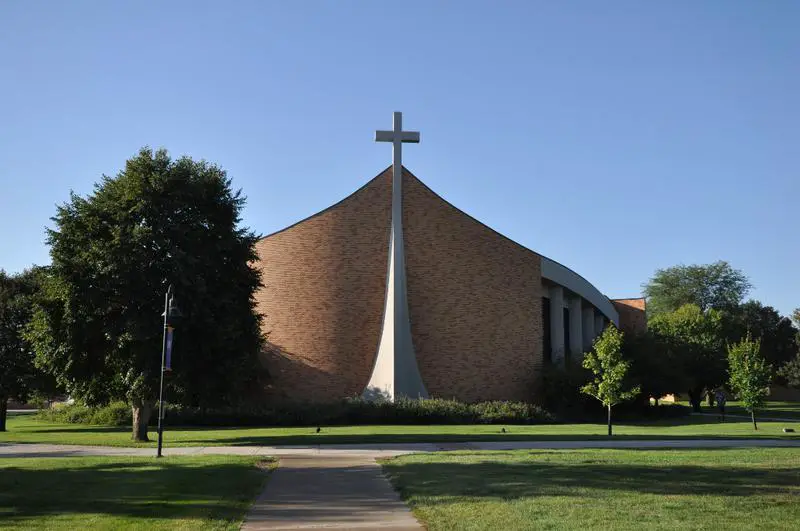 Dakota Wesleyan University is a four-year university in Mitchell, South Dakota. It was founded in 1885 and is affiliated with the United Methodist Church. The student body averages slightly fewer than 800 students. The campus of the university is listed on the National Register of Historic Places.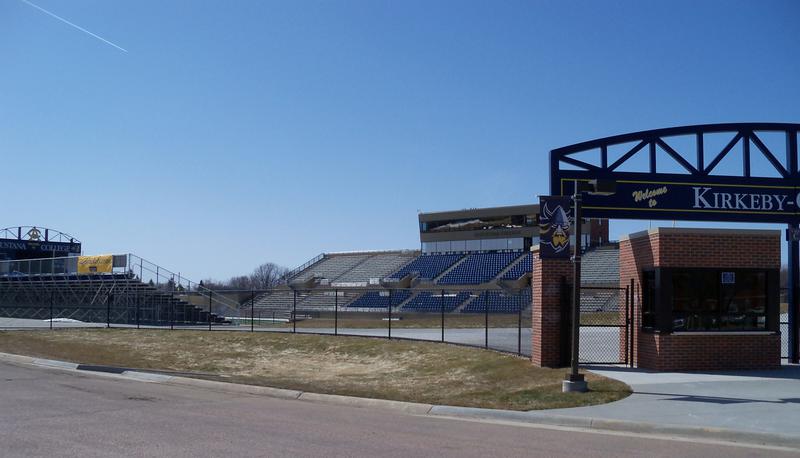 Augustana University is a private, Norwegian-heritage liberal arts college affiliated with the Evangelical Lutheran Church in America. Located in Sioux Falls, South Dakota, the school is the largest private university in the state. The institution derives its name from the Confessio Augustana, or Augsburg Confession, a foundational document of Lutheranism. Students, alumni, friends, employees, and those who know the college casually refer to it as "Augie." Prior to September 2015, the university was known as Augustana College.
There You Have It -- The Most Racially Diverse Colleges In The
If you're looking at universities in South Dakota with the most diverse student bodies, this is an accurate list. Below is a complete list of every college and university in South Dakota with their diversity index score.
Hopefully, this is helpful for you as you weigh in on all factors while you decide on which institution to attend.
For more reading on colleges around South Dakota, check out: