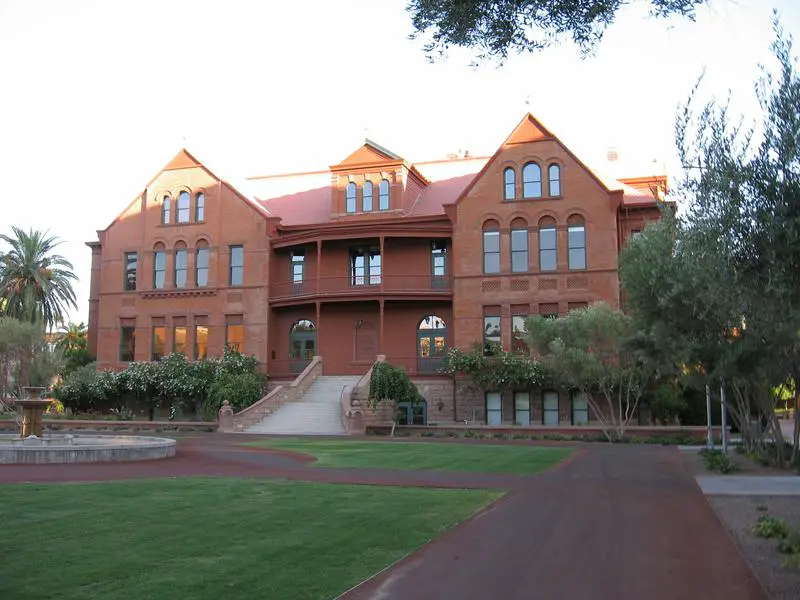 Arizona State University-Tempe
ASU's Tempe campus is in downtown Tempe, Arizona, about eight miles east of downtown Phoenix. The campus is considered urban, and is approximately 660 acres in size. The campus is arranged around broad pedestrian malls and is completely encompassed by an arboretum. The Tempe campus is also the largest of ASU's campuses, with more than 70,000 students enrolled in at least one class on campus in fall 2017. The campus is considered to range from the streets Rural Road on the east to Mill Avenue on the west, and Apache Boulevard on the south to Rio Salado Parkway on the north.
Out-of-state Tuition
$25,458
Enjoy The Snack?