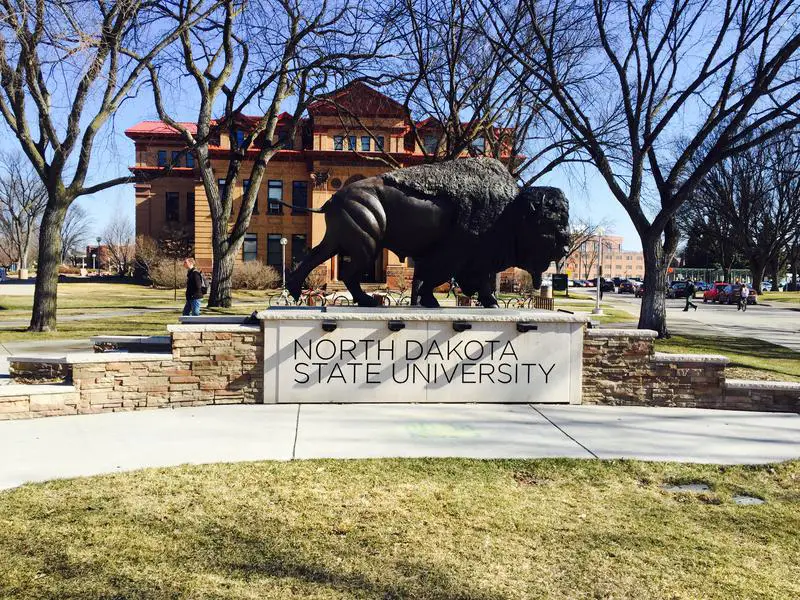 North Dakota State University-Main Campus
North Dakota State University of Agriculture and Applied Sciences, more commonly known as North Dakota State University, is a public research university that sits on a 258-acre campus in Fargo, North Dakota, U.S. The institution was founded as North Dakota Agricultural College in 1890 as the research land-grant institution for the state of North Dakota. NDSU is a comprehensive doctoral research university with programs involved in very high research activity. NDSU offers 102 undergraduate majors, 170 undergraduate degree programs, 6 undergraduate certificate programs, 79 undergraduate minors, 81 masters degree programs, 47 doctoral degree programs of study and 10 graduate certificate programs. There were 14,358 students attending NDSU from 47 different states and 79 different countries as of Fall 2017.
Out-of-state Tuition
$19,392
Enjoy The Snack?