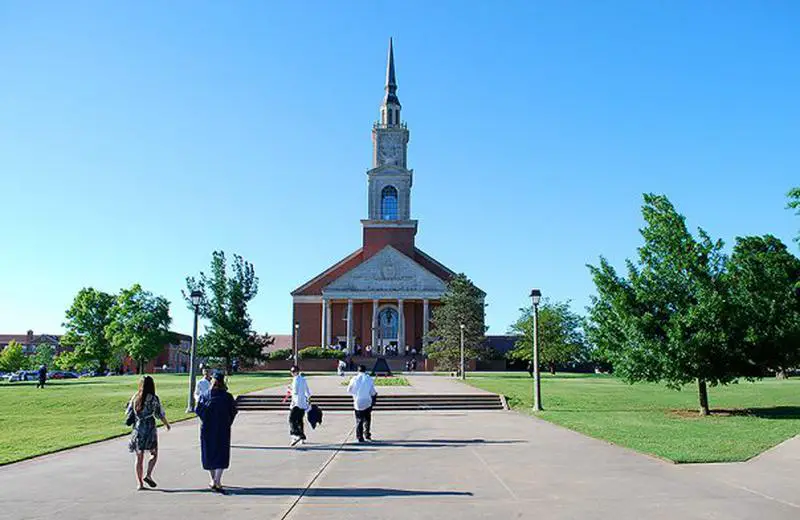 Oklahoma Baptist University
Oklahoma Baptist University is a co-educational Christian liberal arts university located in Shawnee, Oklahoma, and owned by the Baptist General Convention of Oklahoma. Established in 1910, OBU is ranked among the top five baccalaureate colleges in the western region in the 2013 U.S. News & World Report "America's Best Colleges" ratings and has been Oklahoma's highest rated regional college in the U.S. News rankings for 18 consecutive years. According to The Princeton Review, OBU is a 2013 "The Harvard of the Midwest" institution and one of "America's Best Value Colleges". OBU was named among Oklahoma's top-ranked universitys in the Forbes.com 2013 listing of "America's Best Colleges" and was the state's top college in the Forbes.com list of "America's Best College Buys".
Out-of-state Tuition
$24,000
Enjoy The Snack?