How We Determined The Safest College Campuses In Alabama For 2020
In order to rank the safest colleges in Alabama, we simply had to look at the number of crimes that are committed on every campus in Alabama in the last reporting year available.
In this case, we were able to obtain crime statistics from the US Department of Education Campus Safety And Security, which includes reported crimes that happened on each campus for every year, and on many detailed categories.
For our report, we looked at the most recent year available, which is the 2019 academic year. We created the following categories:
Sexual Assaults Per Student (Rape, Statutory Rape, and Fondling)
Violent Crimes Per Student (Murder, Negligent Homicide, Aggravated Assault, and Robbery)
Property Crimes Per Student (Burgarlry, Car Theft, and Arson)
This data collection is required by the Jeanne Clery Disclosure of Campus Security Policy and Campus Crime Statistics Act and the Higher Education Opportunity Act.
Our universe of colleges were limited to predominantly BA and BS conferring institutions with over 500 students and at least 1 reported crime.
We then ranked each of the 21 schools from safest to dangerous for each of the three criteria with 1 being the safest. Finally, we averaged the three scores together into a safety score with the lowest being the safest.
The colleges with the least number of crimes per student were deemed the safest colleges, and those with the most crimes and arrests per student are the most dangerous.
So it looks like if you want to get the safest school experience (not safety school!), you need to contact admissions at Samford University or Troy University.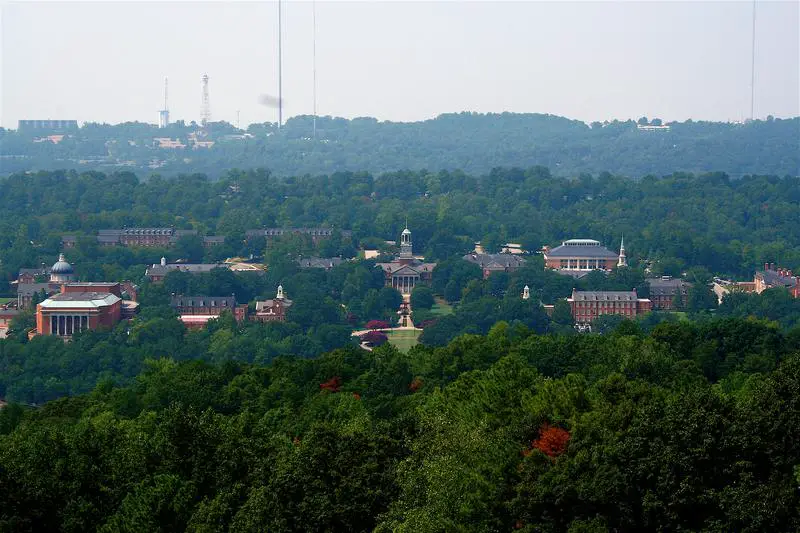 Samford University is a private, coeducational, Christian university located in Homewood, Alabama, a suburb of Birmingham. In 1841, the university was founded as Howard College. Samford University is the 87th oldest institution of higher learning in the United States. Samford University is Alabama's top-ranked private university. The university enrolls 5,471 students from 47 states and 29 countries. Samford University has been nationally ranked for academic programs, value and affordability by Kiplinger's Personal Finance and The Princeton Review.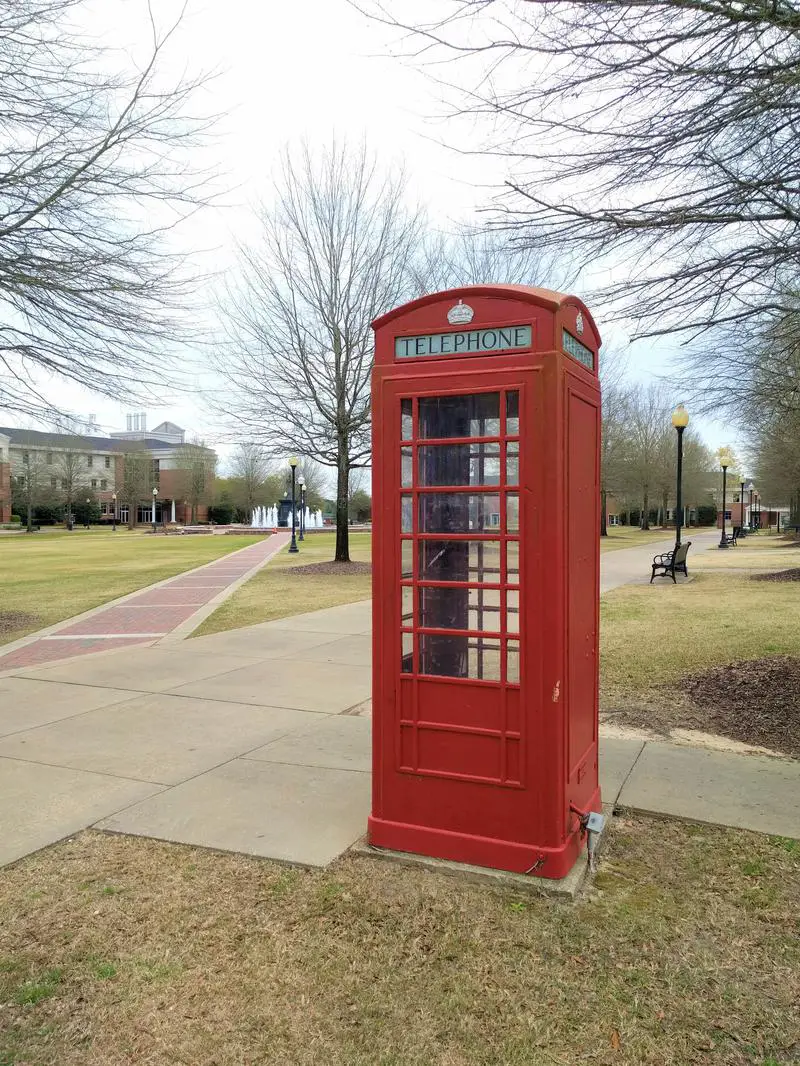 Troy University is a comprehensive public university that is located in Troy, Alabama, United States. It was founded on February 26, 1887 as Troy State Normal School within the Alabama State University System by an Act of the Alabama Legislature. It is the flagship university of the Troy University System. Troy University is regionally accredited by the Southern Association of Colleges and Schools Commission on Colleges to award associate, baccalaureate, master's, education specialist, and doctoral degrees.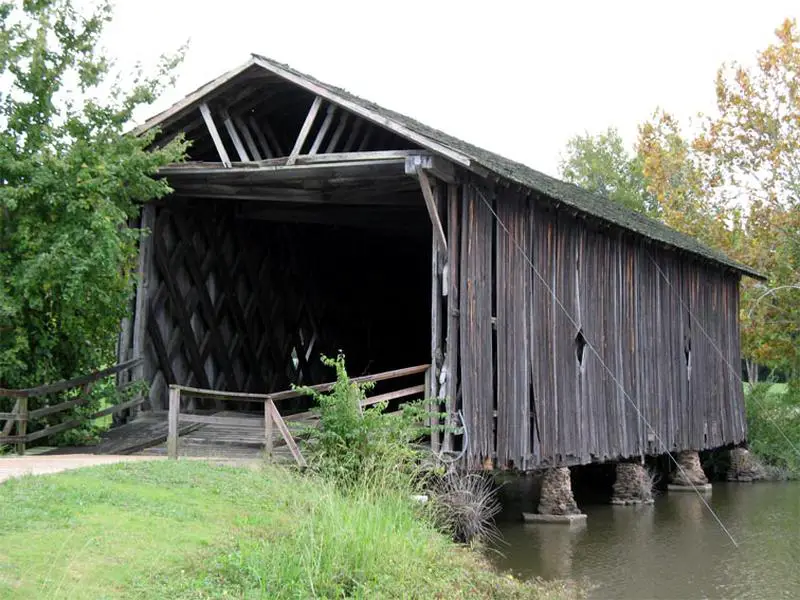 The University of West Alabama is a public university located in Livingston, Alabama, United States.

Alabama Agricultural and Mechanical University is a public, historically black, land-grant university located in Normal, a neighborhood of Huntsville, Alabama, United States. AAMU is a member-school of the Thurgood Marshall College Fund and has been accredited by the Southern Association of Colleges and Schools. Founded in the 1870s as a normal school, it took its present name in 1969. Alabama Agricultural and Mechanical University Historic District, also known as Normal Hill College Historic District, has 28 buildings and 4 structures listed in the United States National Register of Historic Places.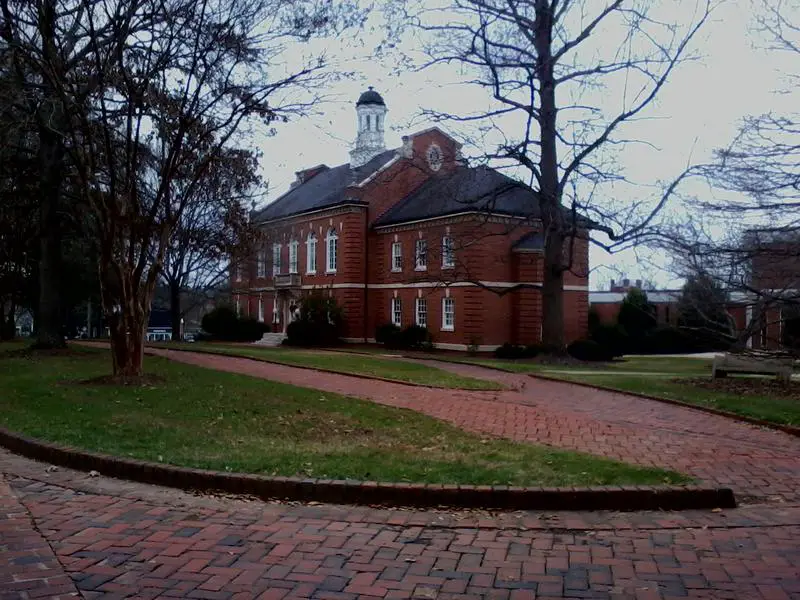 The University of Montevallo is a four-year public university located in Montevallo, Alabama, United States. Founded in 1896, it is Alabama's only public liberal arts college and a member of the Council of Public Liberal Arts Colleges.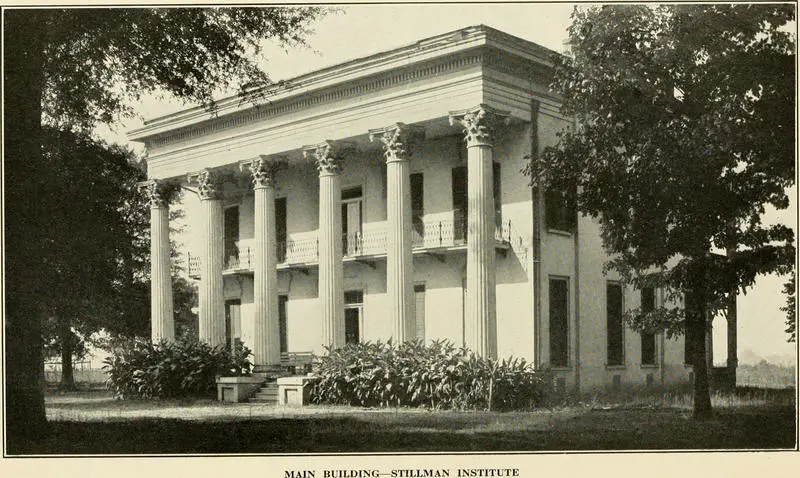 Stillman College, originally Tuscaloosa Institute, is a historically black liberal arts college located in the West Tuscaloosa area of Tuscaloosa, Alabama.
Jacksonville State University (JSU) is a regional public university in Jacksonville, Alabama. Founded in 1883, Jacksonville State offers programs of study in five academic units leading to Bachelor's, Master's, Education Specialist, and Doctorate in addition to continuing and distance education programs. In the Fall semester of 2011, JSU began offering the school's first doctoral degree, Doctor of Science in Emergency Management.The university was founded as Jacksonville State Normal School, and in 1930 the name changed to Jacksonville State Teachers College, and again in 1957 to Jacksonville State College. The university began operating as Jacksonville State University in 1967. In 2008, the university celebrated its 125th anniversary.
JSU currently has an enrollment of about 8,500 students, with nearly 500 faculty members (more than 320 of whom are full-time). Jacksonville State's Business School was ranked within the nation's 90th percentile by the Princeton Review. The current University President is Dr. John M. Beehler.
Jacksonville State University is accredited by the Southern Association of Colleges and Schools (SACS). In addition, 40 academic programs (79% of programs that can be accredited) earned specialized programmatic accreditations. These programs include business, education, applied engineering, nursing, social work, drama, art, music, computer science, family and consumer science, and communication.
221 international students representing 73 countries were enrolled in the 2013–2014 academic year. The University has run its International House program, an international exchange program, for over 60 years.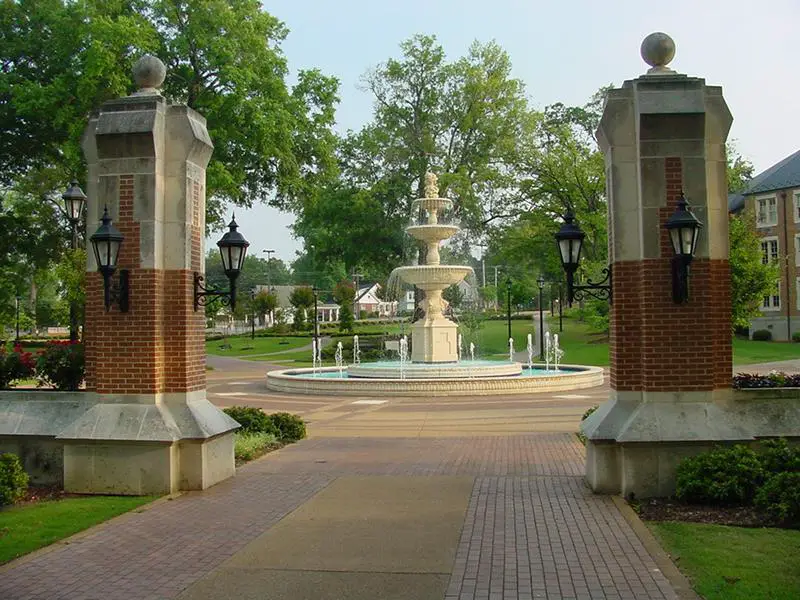 The University of North Alabama is a coeducational university located in Florence, Alabama. It is the state's oldest four-year public university. Occupying a 130-acre campus in a residential section of Florence, UNA is located within a four-city area that also includes Tuscumbia, Sheffield and Muscle Shoals. The four cities compose a metropolitan area with a combined population of 140,000 people.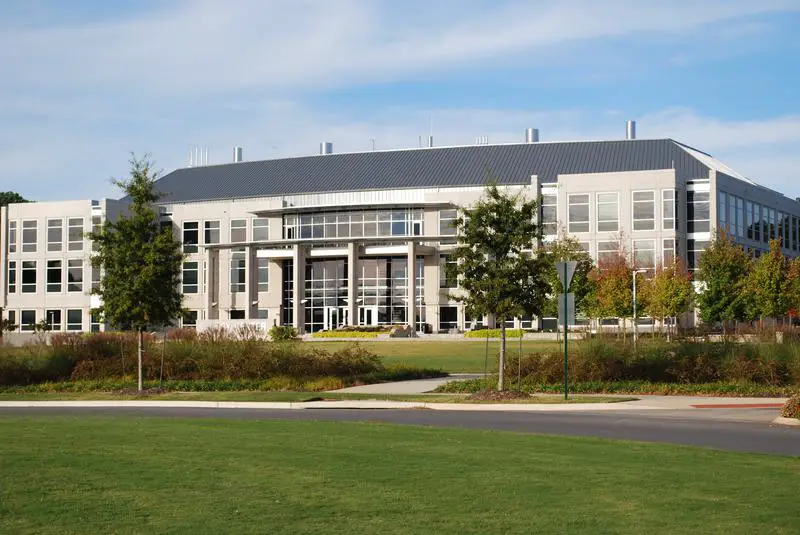 The University of Alabama in Huntsville is a state-supported, public, coeducational research university in Huntsville, Alabama, United States. The university is accredited by the Southern Association of Colleges and Schools to award baccalaureate, master's and doctoral degrees, and is organized in eight colleges: business administration, education, engineering, honors college, arts, humanities & social sciences, nursing, professional & continuing studies, science and graduate studies.

The University of Alabama at Birmingham is a public research university located in Birmingham, Alabama, United States. Developed from an academic extension center established in 1936, the institution became a four-year campus in 1966 and a fully autonomous institution in 1969. Today, it is one of three institutions in the University of Alabama System and the only R1 research institution in the state. In the fall of 2015, 19,656 students from more than 110 countries were enrolled at UAB pursuing studies in 140 programs of study in 12 academic divisions leading to bachelor's, master's, doctoral, and professional degrees in the social and behavioral sciences, the liberal arts, business, education, engineering, and health-related fields such as medicine, dentistry, optometry, nursing, and public health.
There You Have It -- The Safest Colleges In The
If you're looking at an undeniably effective and thorough way to measure how safe (and dangerous) each college campus is in Alabama, we've done a good job of portraying the data in a straightforward manner.
Additionally, we'd like to add that while the data never lies, we did choose certain criteria over others - meaning had we chosen to include other crime numbers, or measured the data in a different way, the list would have been different.
However, we'd think you'd agree that this is an effective way to measure campus safety, as we aggregated most of the largest categories for you. We encourage you to visit the National Center for Education Statistics and make your own conclusions if you so wish.
For more reading on colleges around Alabama, check out: