How We Determined The Safest College Campuses In Connecticut For 2020
In order to rank the safest colleges in Connecticut, we simply had to look at the number of crimes that are committed on every campus in Connecticut in the last reporting year available.
In this case, we were able to obtain crime statistics from the US Department of Education Campus Safety And Security, which includes reported crimes that happened on each campus for every year, and on many detailed categories.
For our report, we looked at the most recent year available, which is the 2019 academic year. We created the following categories:
Sexual Assaults Per Student (Rape, Statutory Rape, and Fondling)
Violent Crimes Per Student (Murder, Negligent Homicide, Aggravated Assault, and Robbery)
Property Crimes Per Student (Burgarlry, Car Theft, and Arson)
This data collection is required by the Jeanne Clery Disclosure of Campus Security Policy and Campus Crime Statistics Act and the Higher Education Opportunity Act.
Our universe of colleges were limited to predominantly BA and BS conferring institutions with over 500 students and at least 1 reported crime.
We then ranked each of the 19 schools from safest to dangerous for each of the three criteria with 1 being the safest. Finally, we averaged the three scores together into a safety score with the lowest being the safest.
The colleges with the least number of crimes per student were deemed the safest colleges, and those with the most crimes and arrests per student are the most dangerous.
So it looks like if you want to get the safest school experience (not safety school!), you need to contact admissions at Southern Connecticut State University or Western Connecticut State University.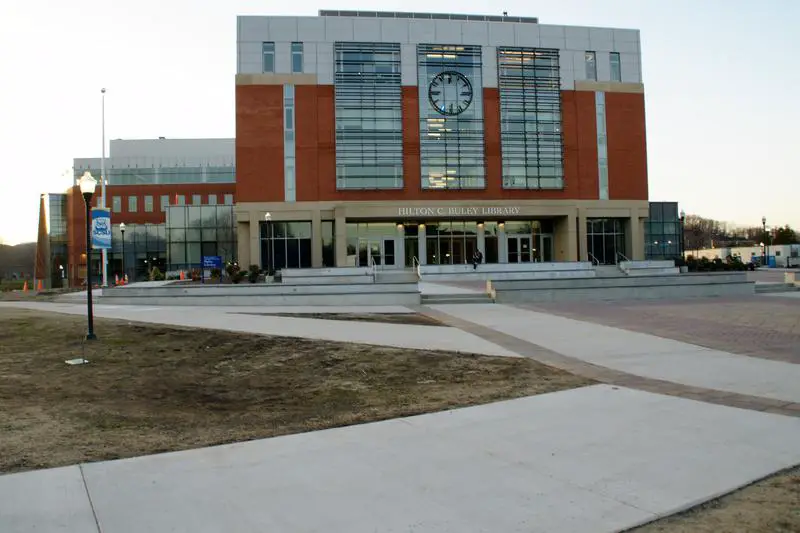 Southern Connecticut State University is a state university in Connecticut. Part of the Connecticut State University System, it was founded in 1893 and is governed by the Connecticut Board of Regents for Higher Education. SCSU is located in the West Rock neighborhood of New Haven, Connecticut.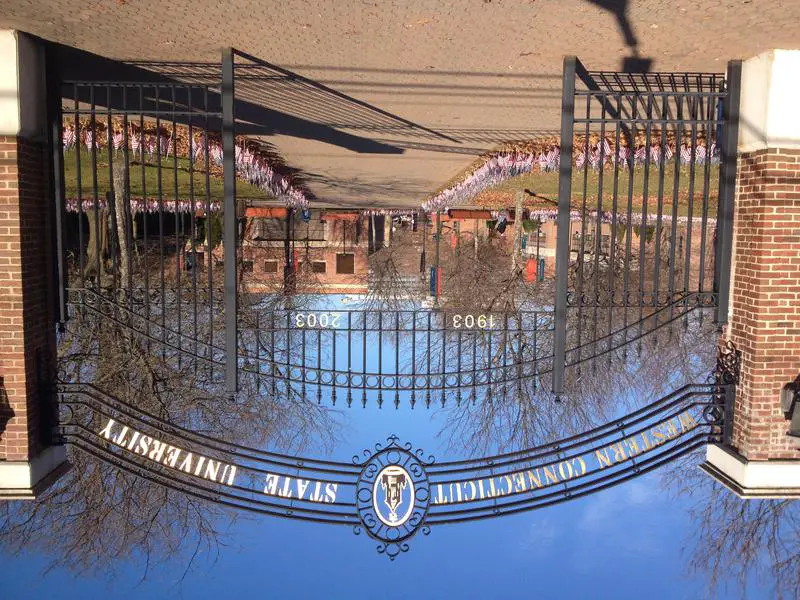 Western Connecticut State University is a public university located in Danbury, Connecticut, United States.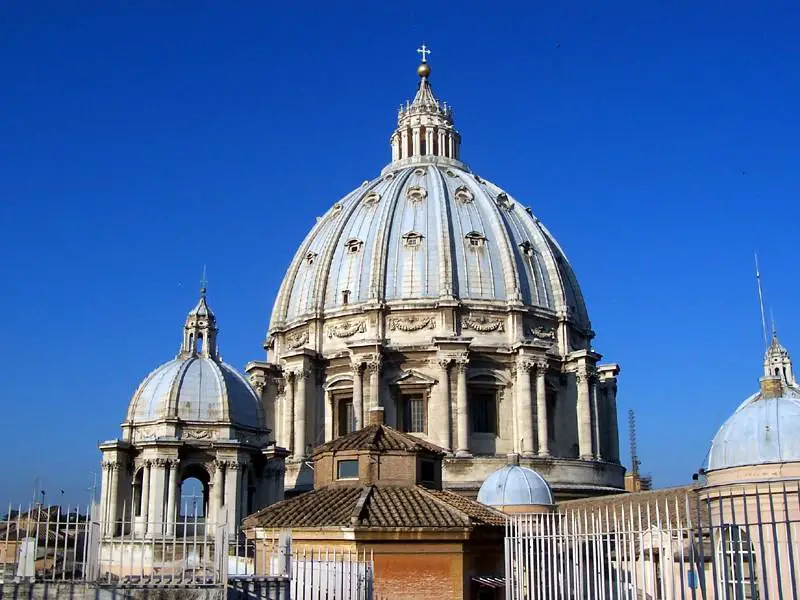 Sacred Heart University is a private Roman Catholic university located in Fairfield, Connecticut, United States. Sacred Heart was founded in 1963 by the Most Reverend Walter W. Curtis, Bishop of the Diocese of Bridgeport, Connecticut. Sacred Heart was the first Catholic university in the United States to be staffed by the laity. Dr. John J. Petillo is the current president.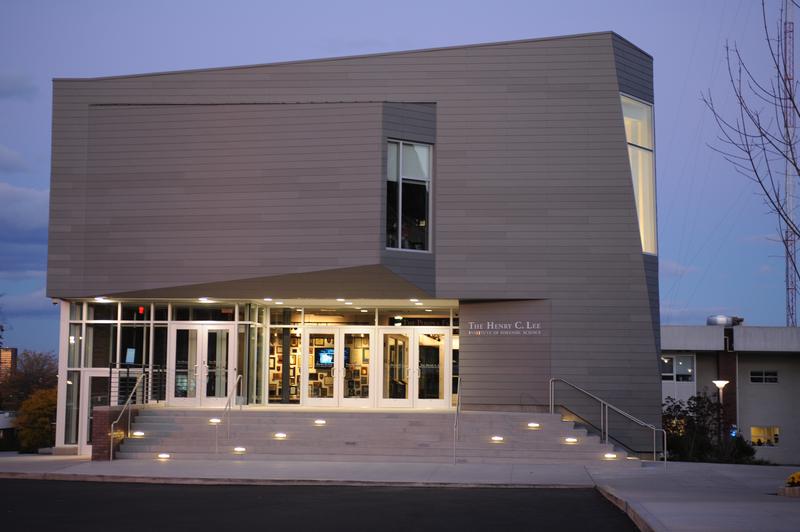 The University of New Haven is a private, nonsectarian, coeducational university located in West Haven, Connecticut, which borders the larger city of New Haven and Long Island Sound. U.S. News & World Report has named the University the 100th best university in the northeastern United States as well as in the top tier of engineering programs nationwide in its annual \"America's Best Colleges\" rankings. Between its main campus in West Haven and its graduate school campus in Orange, Connecticut, the University is situated on approximately 122 acres of land. Combining a liberal arts education with professional training, the University comprises six degree-granting colleges: the College of Arts and Sciences, the Lyme Academy College of Fine Arts, the College of Business, the Tagliatela College of Engineering, the Henry C. Lee College of Criminal Justice and Forensic Sciences, and the College of Lifelong & eLearning for adult and online students.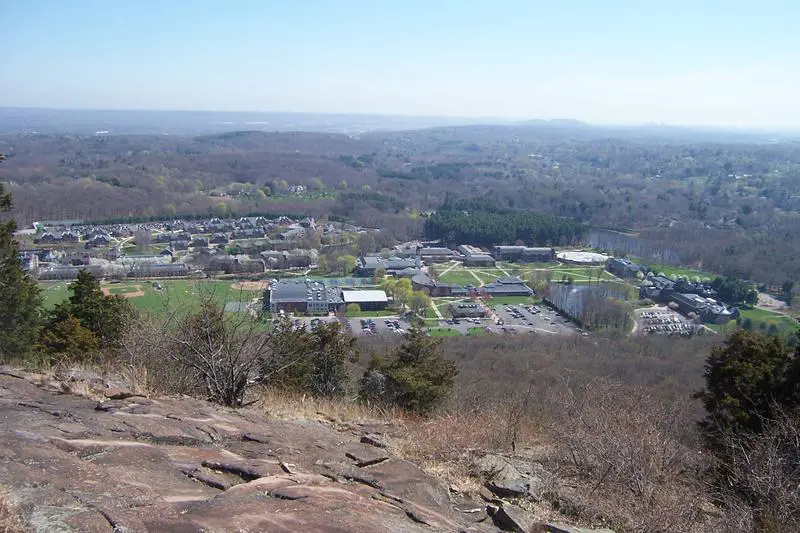 Quinnipiac University is a private, nonsectarian, coeducational university located in Hamden, Connecticut, at the foot of Sleeping Giant State Park. The nationally prominent Quinnipiac University Polling Institute has its offices there.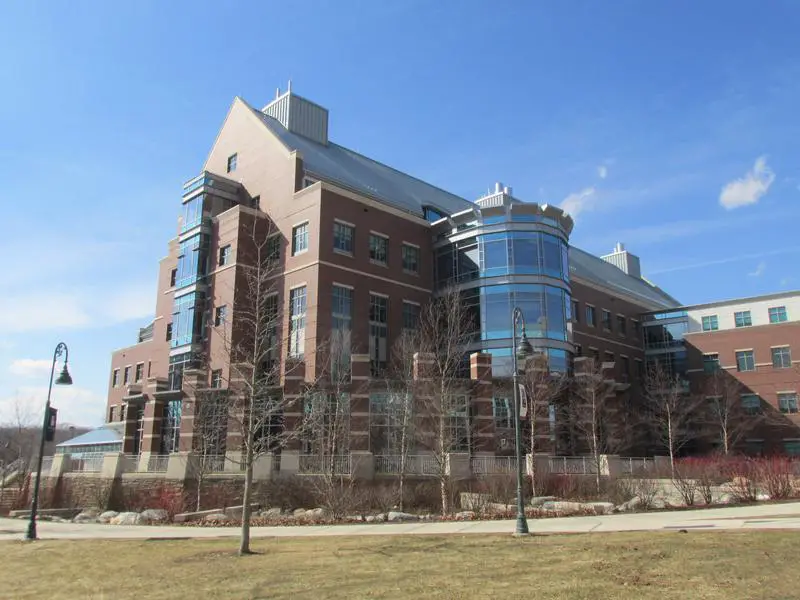 Eastern Connecticut State University is a public, coeducational liberal arts university in Willimantic, Connecticut. Founded in 1889, it is the second-oldest campus in the Connecticut State University System and third-oldest public university in the state. Eastern is located on Windham Street in Willimantic, Connecticut, on 182 acres 30 minutes from Hartford, lying midway between New York City and Boston. Although the majority of courses are held on the main campus, select classes take place at Manchester Community College, Capital Community College, and a satellite center in Groton.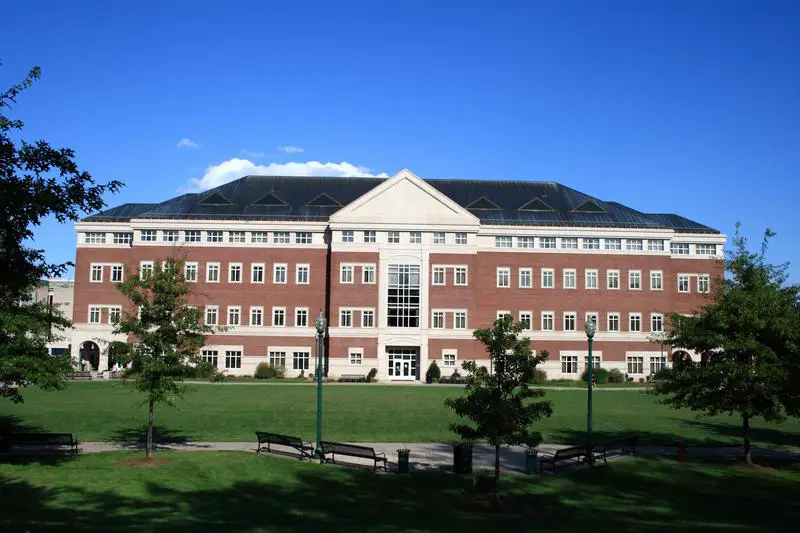 Central Connecticut State University is a regional, comprehensive public university in New Britain, Connecticut, United States. Founded in 1849 as the State Normal School, CCSU is Connecticut's oldest publicly funded university. CCSU is made up of four schools: the Ammon College of Liberal Arts and Social Sciences; the School of Business; the School of Education and Professional Studies; and the School of Engineering, Science, and Technology. The university is attended by over 12,000 students, 9,871 of whom are undergraduates, and 2,166 of whom are graduate students. It is part of the Connecticut State Colleges and Universities system , which also oversees Eastern, Western, and Southern Connecticut State Universities. Together they have a student body of over 34,000. More than half of students live off campus and ninety percent are in-state students.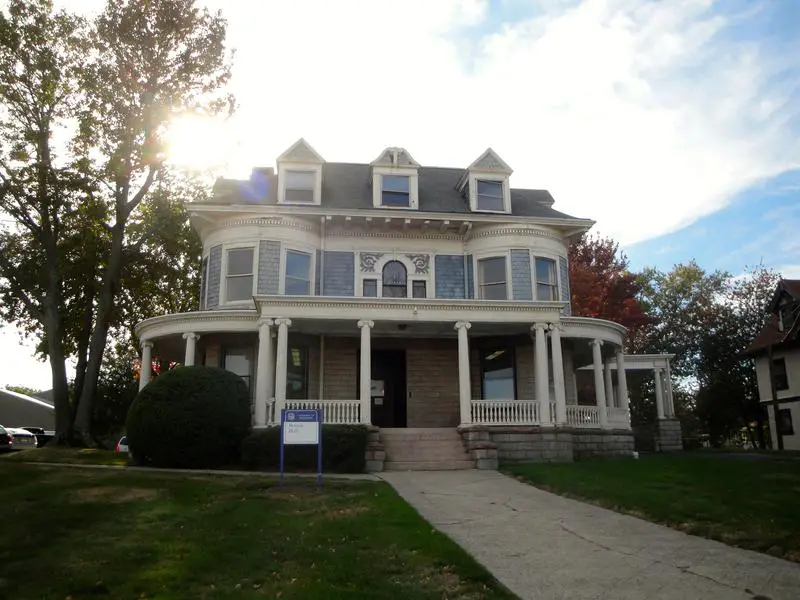 The University of Bridgeport, commonly referred to as UB, is a private, independent, non-sectarian, coeducational National university located in Bridgeport, Connecticut. The University is accredited by the New England Association of Schools and Colleges. The students of the University of Bridgeport are from 80 countries and 46 states. In 2010, the percentage of students graduating that had participated in an English as a foreign or second language program was one of the nation's highest at 5%.
There You Have It -- The Safest Colleges In The
If you're looking at an undeniably effective and thorough way to measure how safe (and dangerous) each college campus is in Connecticut, we've done a good job of portraying the data in a straightforward manner.
Additionally, we'd like to add that while the data never lies, we did choose certain criteria over others - meaning had we chosen to include other crime numbers, or measured the data in a different way, the list would have been different.
However, we'd think you'd agree that this is an effective way to measure campus safety, as we aggregated most of the largest categories for you. We encourage you to visit the National Center for Education Statistics and make your own conclusions if you so wish.
For more reading on colleges around Connecticut, check out: