How We Determined The Safest College Campuses In Florida For 2020
In order to rank the safest colleges in Florida, we simply had to look at the number of crimes that are committed on every campus in Florida in the last reporting year available.
In this case, we were able to obtain crime statistics from the US Department of Education Campus Safety And Security, which includes reported crimes that happened on each campus for every year, and on many detailed categories.
For our report, we looked at the most recent year available, which is the 2019 academic year. We created the following categories:
Sexual Assaults Per Student (Rape, Statutory Rape, and Fondling)
Violent Crimes Per Student (Murder, Negligent Homicide, Aggravated Assault, and Robbery)
Property Crimes Per Student (Burgarlry, Car Theft, and Arson)
This data collection is required by the Jeanne Clery Disclosure of Campus Security Policy and Campus Crime Statistics Act and the Higher Education Opportunity Act.
Our universe of colleges were limited to predominantly BA and BS conferring institutions with over 500 students and at least 1 reported crime.
We then ranked each of the 34 schools from safest to dangerous for each of the three criteria with 1 being the safest. Finally, we averaged the three scores together into a safety score with the lowest being the safest.
The colleges with the least number of crimes per student were deemed the safest colleges, and those with the most crimes and arrests per student are the most dangerous.
So it looks like if you want to get the safest school experience (not safety school!), you need to contact admissions at Saint Leo University or Palm Beach Atlantic University.
Saint Leo University is a private, nonprofit, Roman Catholic liberal arts university established in 1889. Its primary campus is located in St. Leo, Florida, 35 miles north of Tampa in Pasco County.
Palm Beach Atlantic University is a comprehensive interdenominational faith-based university with a core emphasis on character formation by integrating a Christian worldview with the liberal arts and selected professional studies. It is located in West Palm Beach, in the U.S. state of Florida approximately one mile from the Atlantic Ocean on the Intracoastal Waterway. Its purpose is to offer a curriculum of rigorous studies and a program of student activities dedicated to the development of lifetime learning, leadership and service to mankind. The mean SAT is 1270. The student to faculty ratio is 12:1 with 174 faculty. William "Bill" M. B. Fleming, Jr. serves as president of the university.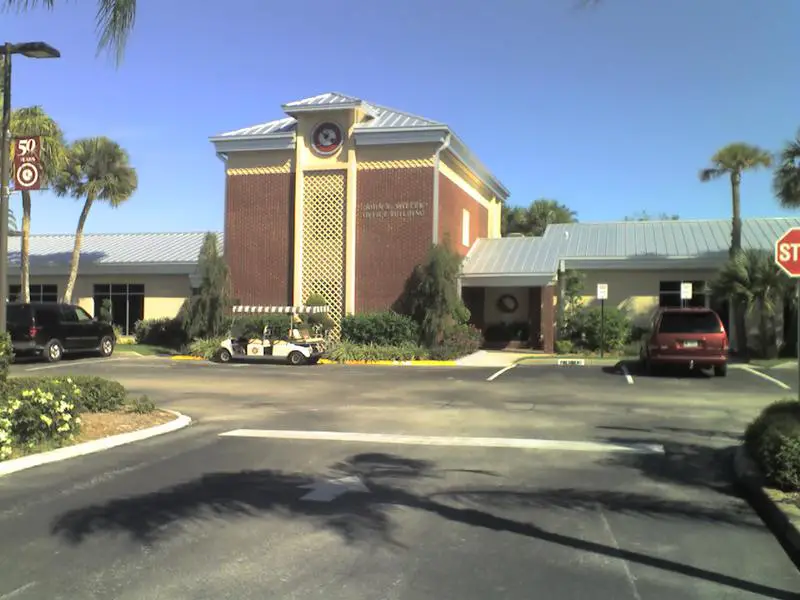 The Florida Institute of Technology is a private nonprofit doctoral/research university in Melbourne, Florida. The university comprises five academic colleges: Engineering & Computing, Science, Aeronautics, Psychology & Liberal Arts, and Business. Approximately half of FIT's students are enrolled in the College of Engineering. The university's 130-acre primary residential campus is located near the Orlando Melbourne International Airport and the Florida Tech Research Park. It is about 50 miles from the Kennedy Space Center and 75 miles from Orlando.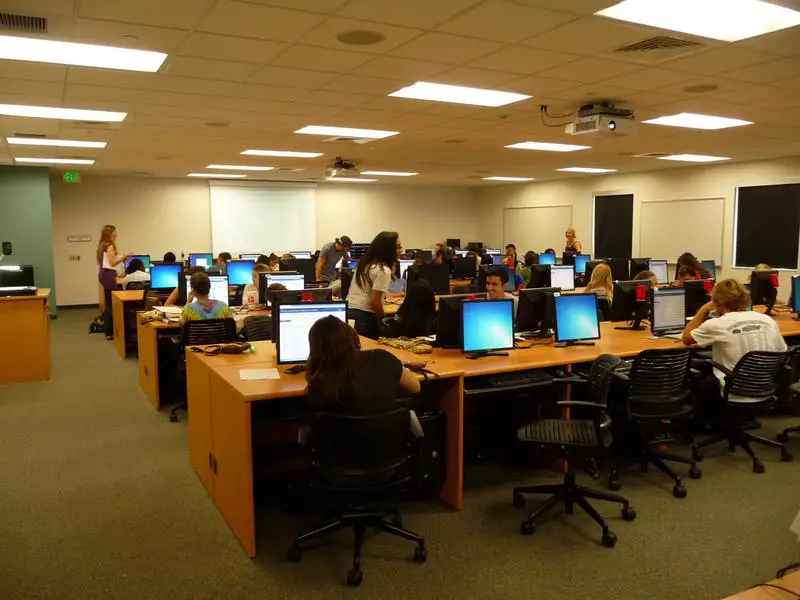 Florida Gulf Coast University is a public university in Fort Myers, Florida. The university belongs to the 12-campus State University System of Florida. FGCU competes in the Atlantic Sun Conference in NCAA Division I sports and is accredited by the Commission on Colleges of the Southern Association of Colleges and Schools to award 56 different types of bachelor's, 25 different master's, three types of doctoral degrees and 11 certificates.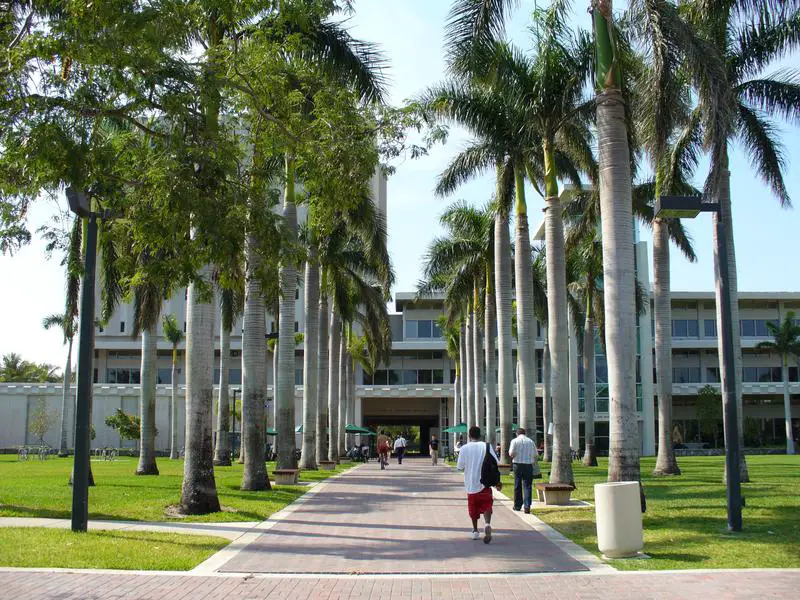 The University of Miami is a private, nonsectarian research university in Coral Gables, Florida, United States. As of 2016, the university enrolls 16,801 students in 12 separate colleges/schools, including the Leonard M. Miller School of Medicine in Miami's Health District, a law school on the main campus, and the Rosenstiel School of Marine and Atmospheric Science focused on the study of oceanography and atmospheric sciences on Virginia Key, with research facilities at the Richmond Facility in southern Miami-Dade County.
Nova Southeastern University is a private nonprofit university, with a main campus located on 315 acres in Davie, in the US state of Florida. Formerly referred to as \"Nova\" and now commonly called \"NSU\", the university currently consists of 18 colleges and schools offering over 150 programs of study. The university offers professional degrees in law, business, osteopathic medicine, allopathic medicine, allied health, pharmacy, dentistry, optometry, physical therapy, education, occupational therapy, and nursing. Nova Southeastern enrolled 20,793 students in the 2017-2018 academic year, and has produced 185,000 alumni.
Jacksonville University is a private university in Jacksonville, Florida. The school was founded in 1934 as a two-year college and was known as Jacksonville Junior College until September 5, 1956, when it shifted focus to building four-year university degree programs and later graduated its first four-year degree candidates as Jacksonville University in June 1959. It is a member of the Independent Colleges and Universities of Florida and is accredited by the Southern Association of Colleges and Schools and the Association to Advance Collegiate Schools of Business. JU's student body currently represents more than 40 U.S. states and approximately 45 countries around the world. As a Division I university, it is home to 19 sports teams, known as the JU Dolphins, as well as intramural sports and clubs. Among the top majors declared by JU students are aviation management, biology, nursing, business and marine science.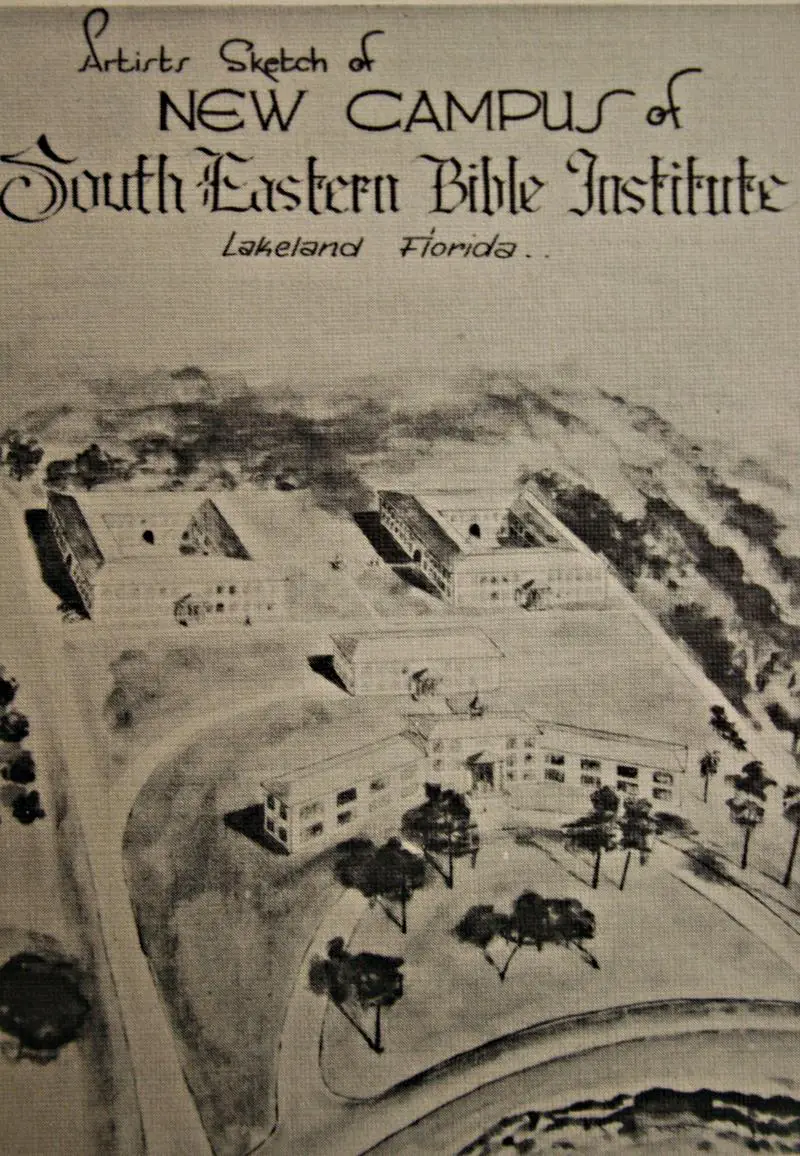 Southeastern University is a private Christian liberal arts university in Lakeland, Florida, United States. It was established in 1935 in New Brockton, Alabama, as Southeastern Bible Institute, relocated to Lakeland in 1946, and became a liberal arts college in 1970. The school has six colleges and is the largest Assemblies of God educational institution in the United States. It offers 55 bachelor's degrees, 16 master's degrees, and two doctoral degrees. Since President Kent J. Ingle came to Southeastern in 2011, the university has launched 80 extension sites across the nation, an increase from the previous year's 50 extension sites. The sites are in 29 states, including Florida, which has 19. The degrees offered at the sites include a variety of associate, bachelor's, and a master's degree in ministry and leadership.
Ringling College of Art and Design is a private four-year accredited college located in Sarasota, Florida that was founded by Ludd M. Spivey as an art school in 1931 as a remote branch of Southern College, founded in Orlando in 1856.
There You Have It -- The Safest Colleges In The
If you're looking at an undeniably effective and thorough way to measure how safe (and dangerous) each college campus is in Florida, we've done a good job of portraying the data in a straightforward manner.
Additionally, we'd like to add that while the data never lies, we did choose certain criteria over others - meaning had we chosen to include other crime numbers, or measured the data in a different way, the list would have been different.
However, we'd think you'd agree that this is an effective way to measure campus safety, as we aggregated most of the largest categories for you. We encourage you to visit the National Center for Education Statistics and make your own conclusions if you so wish.
For more reading on colleges around Florida, check out: