How We Determined The Safest College Campuses In Iowa For 2020
In order to rank the safest colleges in Iowa, we simply had to look at the number of crimes that are committed on every campus in Iowa in the last reporting year available.
In this case, we were able to obtain crime statistics from the US Department of Education Campus Safety And Security, which includes reported crimes that happened on each campus for every year, and on many detailed categories.
For our report, we looked at the most recent year available, which is the 2019 academic year. We created the following categories:
Sexual Assaults Per Student (Rape, Statutory Rape, and Fondling)
Violent Crimes Per Student (Murder, Negligent Homicide, Aggravated Assault, and Robbery)
Property Crimes Per Student (Burgarlry, Car Theft, and Arson)
This data collection is required by the Jeanne Clery Disclosure of Campus Security Policy and Campus Crime Statistics Act and the Higher Education Opportunity Act.
Our universe of colleges were limited to predominantly BA and BS conferring institutions with over 500 students and at least 1 reported crime.
We then ranked each of the 26 schools from safest to dangerous for each of the three criteria with 1 being the safest. Finally, we averaged the three scores together into a safety score with the lowest being the safest.
The colleges with the least number of crimes per student were deemed the safest colleges, and those with the most crimes and arrests per student are the most dangerous.
So it looks like if you want to get the safest school experience (not safety school!), you need to contact admissions at Dordt College or Morningside College.
Dordt College is a private, Christian, liberal arts college located in Sioux Center, Iowa, United States. It was founded in 1955 and is affiliated with the Christian Reformed Church in North America. The college name is a reference to the Synod of Dordt.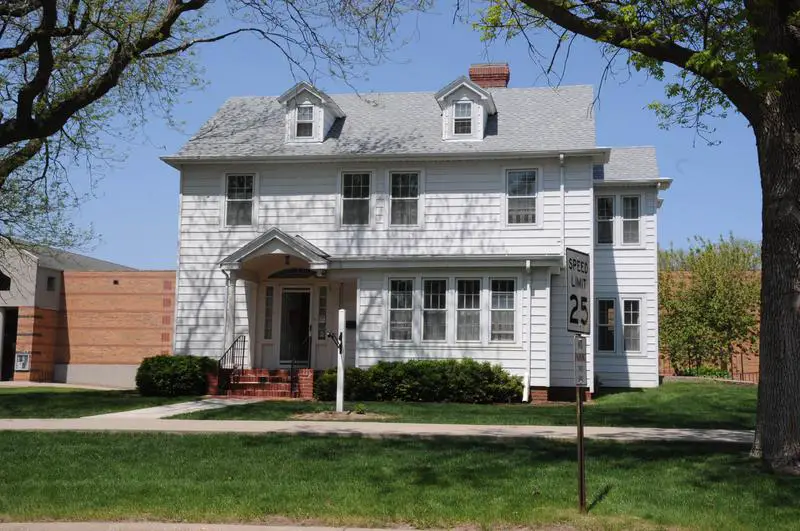 Morningside College is a private, liberal arts college affiliated with the United Methodist Church located in Sioux City, Iowa. Founded in 1894 by the Methodist Episcopal Church, Morningside College is a private, four-year, co-educational liberal arts institution. Morningside has 21 buildings on a 68-acre campus in Sioux City. The Morningside College Historic District, which includes most of the campus, is on the National Register of Historic Places.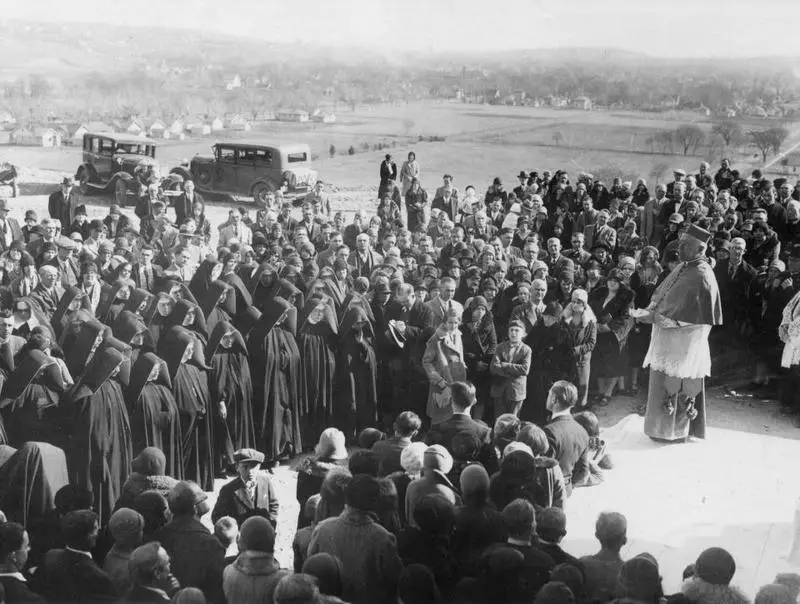 Briar Cliff University is a private, Franciscan, Roman Catholic, liberal arts university located in Sioux City, Iowa, United States.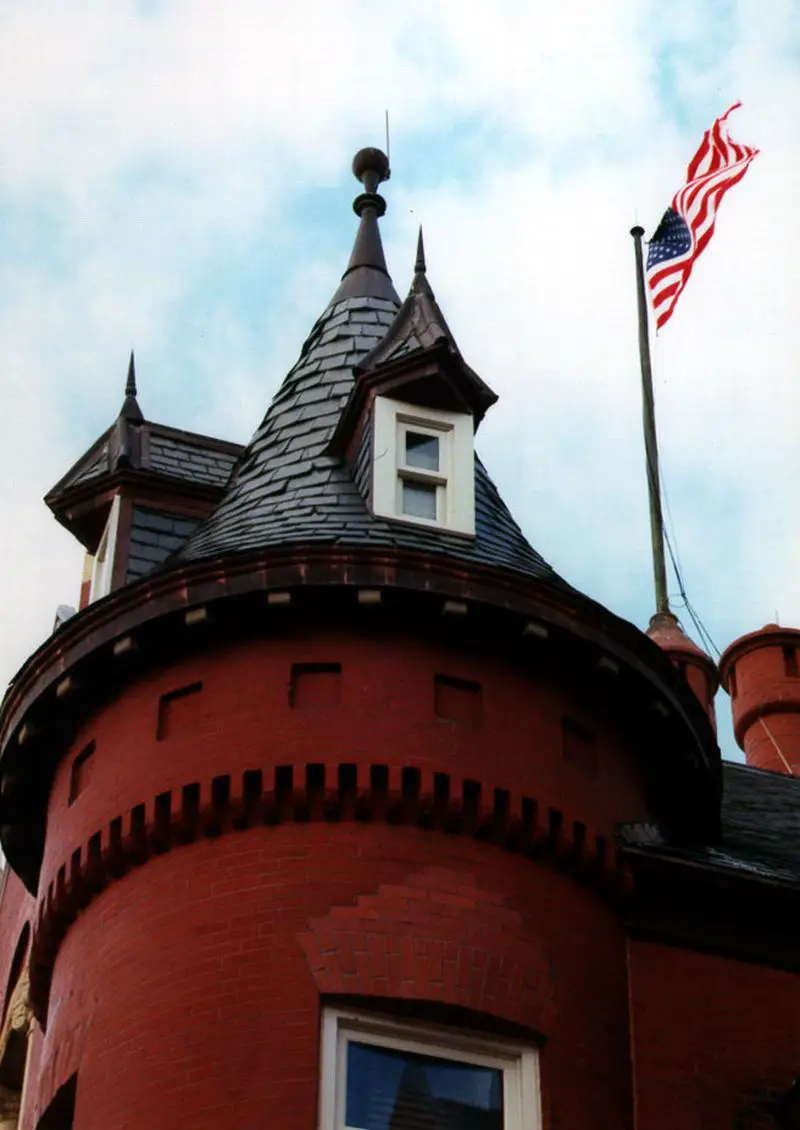 Graceland University is a private liberal arts university with campuses in Lamoni, Iowa and Independence, Missouri. The university offers degree completion and masters degree programs at satellite campuses in Centerville and Cedar Rapids, Iowa and Trenton, Missouri. It also offers undergraduate and graduate programs online. The university was founded in 1895. Graceland was established by, and is affiliated with, the Community of Christ, formerly the Reorganized Church of Jesus Christ of Latter Day Saints.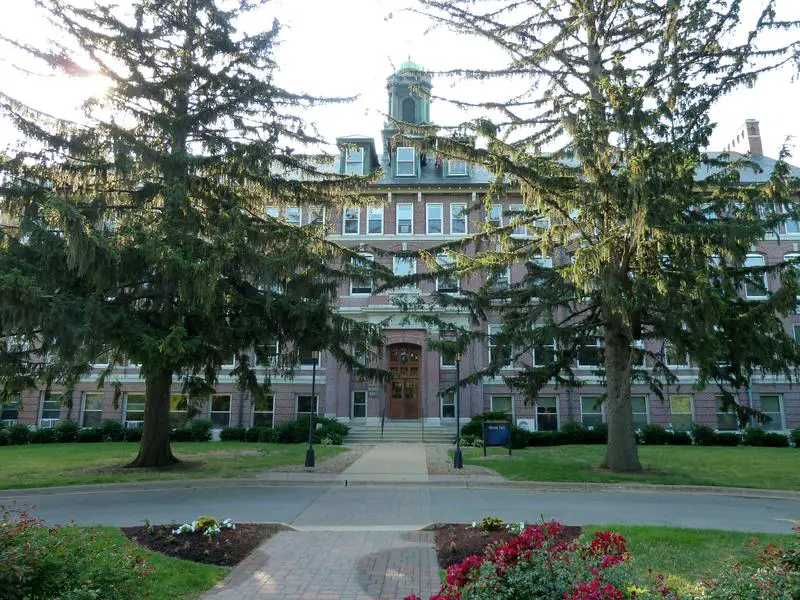 Mount Mercy University is a four-year, co-educational Catholic liberal arts university located in Cedar Rapids, Iowa, United States. The school was founded by the Sisters of Mercy in 1928.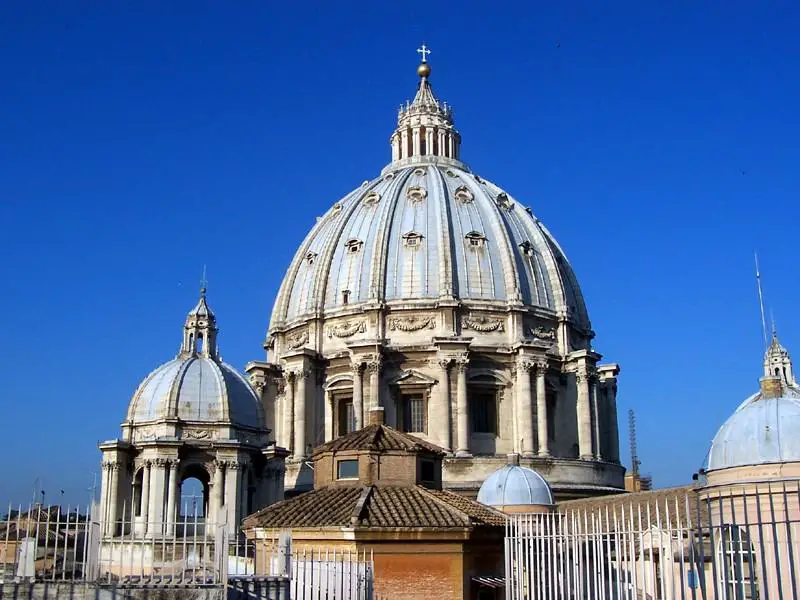 Clarke University is a four-year liberal arts college located in Dubuque, Iowa, United States, affiliated with the Roman Catholic Church in the Archdiocese of Dubuque. The campus is situated on a bluff overlooking the Mississippi River and picturesque downtown Dubuque. Clarke is known regionally as the \"College for the Arts\", and offers a broad undergraduate curriculum in 19 academic departments with over 40 majors and programs. The university also provides graduate master's and doctoral degrees in select areas of study and has a general enrollment of approximately 1,200 students.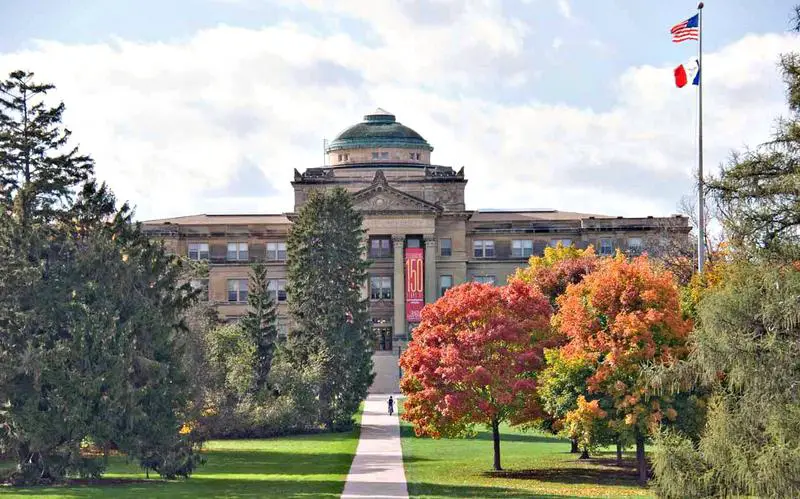 Iowa State University of Science and Technology, generally referred to as Iowa State, is a public flagship land-grant and space-grant research university located in Ames, Iowa, United States. It is the largest university in the state of Iowa and the third largest university in the Big 12 athletic conference. Iowa State is classified as a Research University with very high research activity by the Carnegie Foundation for the Advancement of Teaching. Iowa State is also a member of the Association of American Universities, which consists of 62 leading research universities in North America.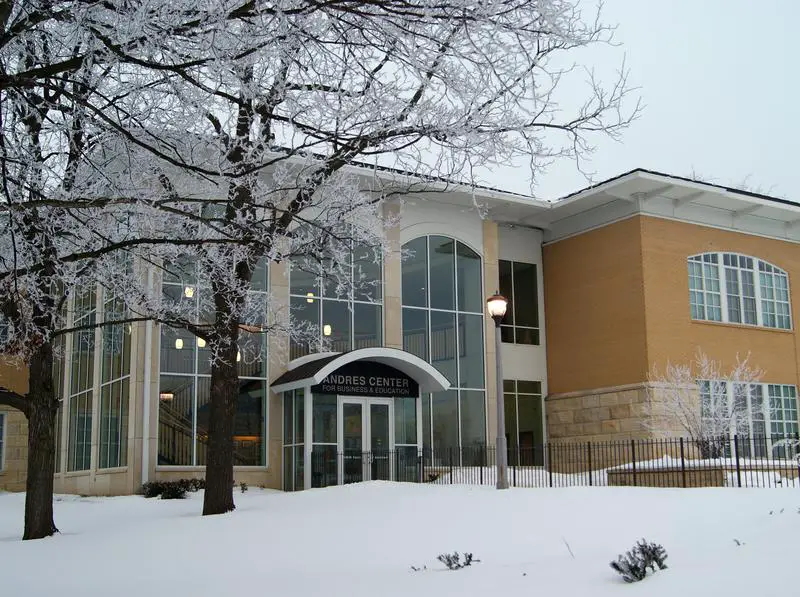 Upper Iowa University is a private institution of higher education with its residential campus located in northeast Iowa, United States near the Volga River in the rural community of Fayette, where around 900 students are enrolled. The university offers distance education programs that include 15 centers in the U.S., an online program, an independent study program, and centers in Hong Kong, Singapore and Malaysia. UIU has a total student enrollment of more than 6,000 students with a 24:1 student-to-faculty ratio.
Drake University is a private, co-educational university located in Des Moines, Iowa, United States. The institution offers a number of undergraduate and graduate programs, as well as professional programs in business, law and pharmacy. Drake's law school is among the twenty-five oldest in the country.
There You Have It -- The Safest Colleges In The
If you're looking at an undeniably effective and thorough way to measure how safe (and dangerous) each college campus is in Iowa, we've done a good job of portraying the data in a straightforward manner.
Additionally, we'd like to add that while the data never lies, we did choose certain criteria over others - meaning had we chosen to include other crime numbers, or measured the data in a different way, the list would have been different.
However, we'd think you'd agree that this is an effective way to measure campus safety, as we aggregated most of the largest categories for you. We encourage you to visit the National Center for Education Statistics and make your own conclusions if you so wish.
For more reading on colleges around Iowa, check out: