How We Determined The Safest College Campuses In Kentucky For 2020
In order to rank the safest colleges in Kentucky, we simply had to look at the number of crimes that are committed on every campus in Kentucky in the last reporting year available.
In this case, we were able to obtain crime statistics from the US Department of Education Campus Safety And Security, which includes reported crimes that happened on each campus for every year, and on many detailed categories.
For our report, we looked at the most recent year available, which is the 2019 academic year. We created the following categories:
Sexual Assaults Per Student (Rape, Statutory Rape, and Fondling)
Violent Crimes Per Student (Murder, Negligent Homicide, Aggravated Assault, and Robbery)
Property Crimes Per Student (Burgarlry, Car Theft, and Arson)
This data collection is required by the Jeanne Clery Disclosure of Campus Security Policy and Campus Crime Statistics Act and the Higher Education Opportunity Act.
Our universe of colleges were limited to predominantly BA and BS conferring institutions with over 500 students and at least 1 reported crime.
We then ranked each of the 21 schools from safest to dangerous for each of the three criteria with 1 being the safest. Finally, we averaged the three scores together into a safety score with the lowest being the safest.
The colleges with the least number of crimes per student were deemed the safest colleges, and those with the most crimes and arrests per student are the most dangerous.
So it looks like if you want to get the safest school experience (not safety school!), you need to contact admissions at Spalding University or Bellarmine University.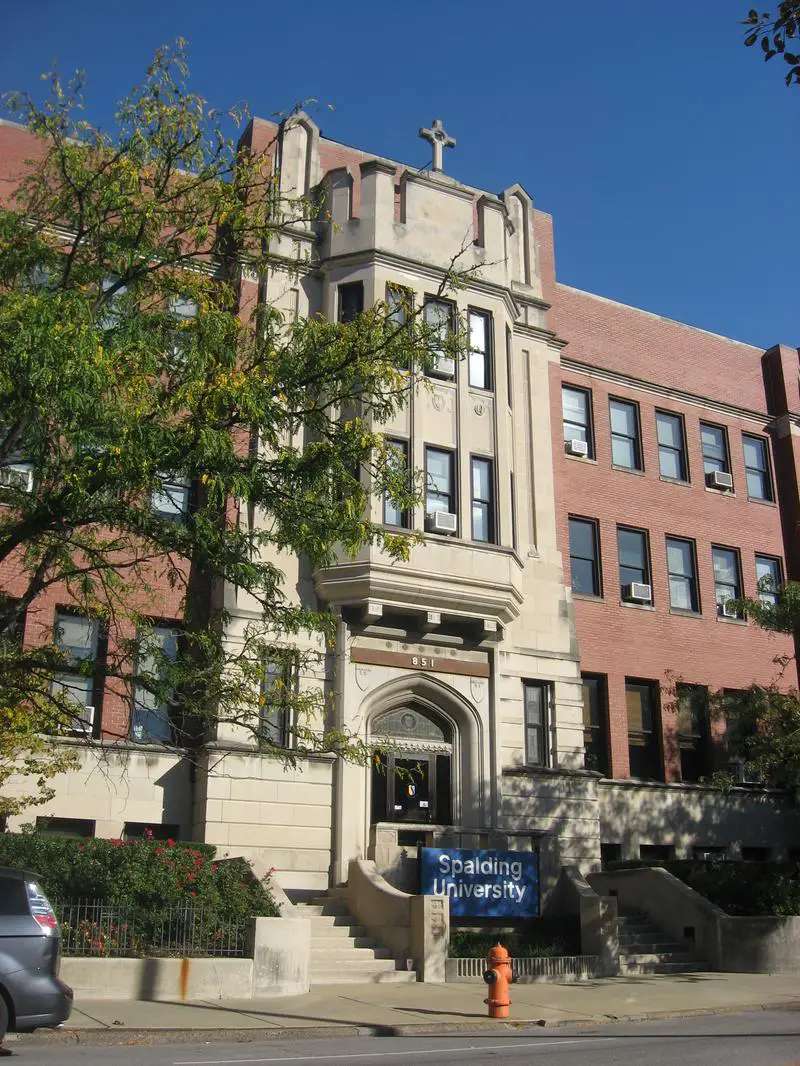 Spalding University is a private, co-educational university in Louisville, Kentucky affiliated with the Sisters of Charity of Nazareth.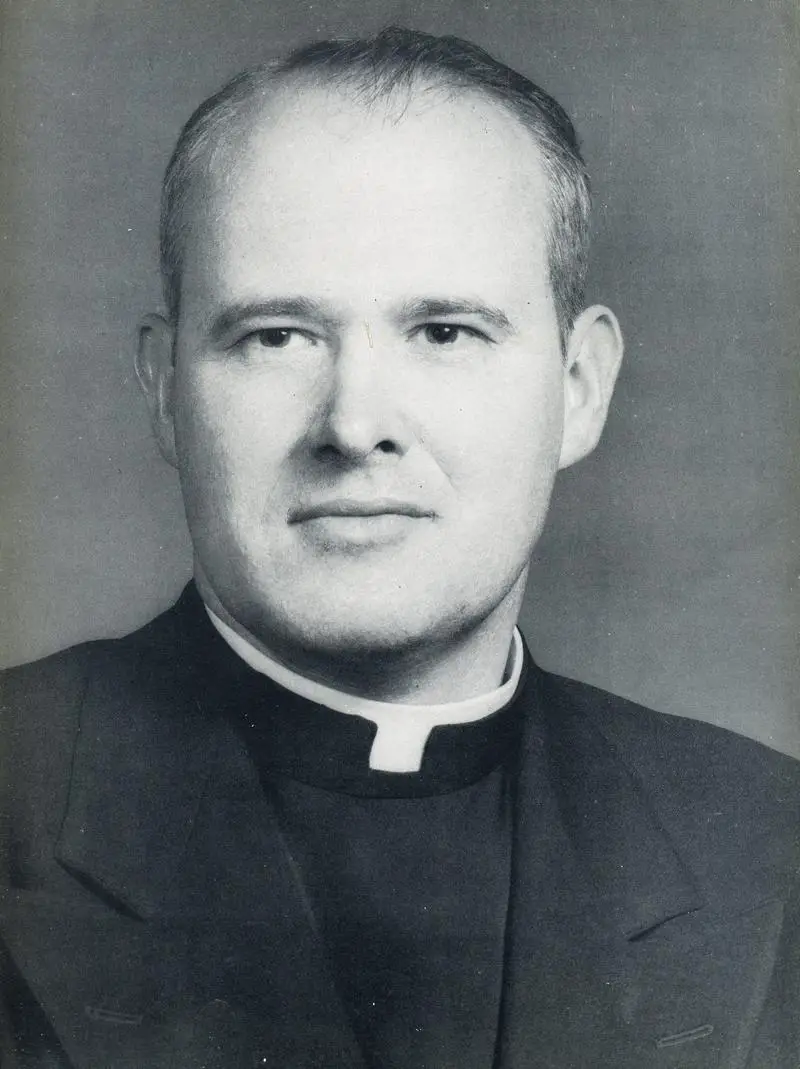 Bellarmine University is an independent, private Catholic university in Louisville, Kentucky, United States. The liberal arts institution opened on October 3, 1950, as Bellarmine College, established by Archbishop John A. Floersh of the Archdiocese of Louisville and named after the Cardinal Saint Robert Bellarmine. In 2000 the Board of Trustees changed the name to Bellarmine University. The university is organized into seven colleges and schools and confers bachelor's and master's degrees in more than 50 academic majors, along with five doctoral degrees; it is classified as a Master's university.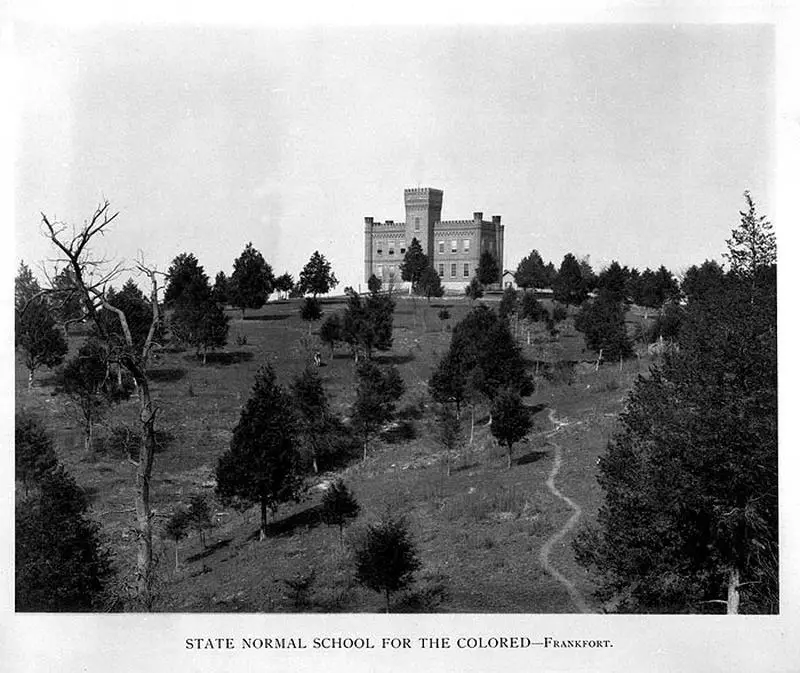 Kentucky State University is a public university in Frankfort, Kentucky. Founded in 1886 as the State Normal School for Colored Persons, KSU was the second state-supported institution of higher learning in Kentucky. It had a total undergraduate enrollment of 1,568 and a total graduate enrollment of 168 in fall 2016.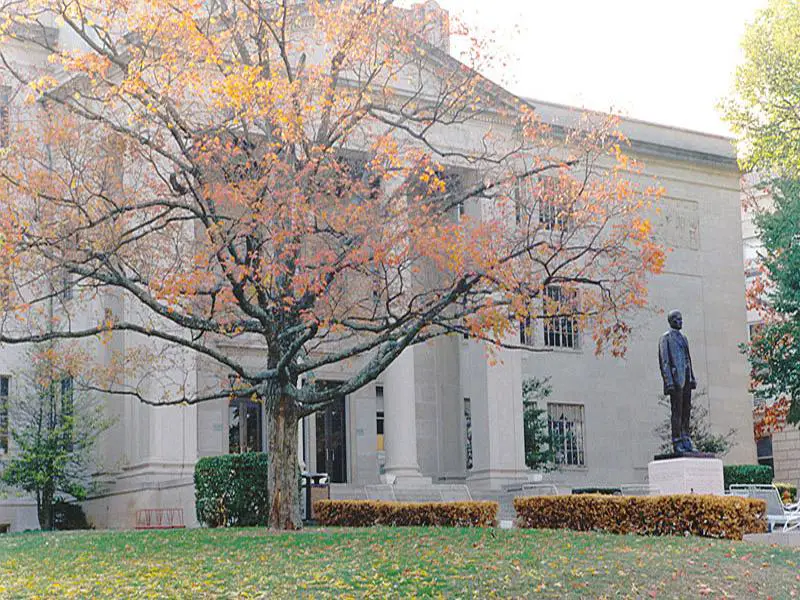 Western Kentucky University is a public university in Bowling Green, Kentucky, United States. It was founded by the Commonwealth of Kentucky in 1906, though its roots reach back a quarter-century earlier. In the fall 2016 semester, enrollment was approximately 20,000.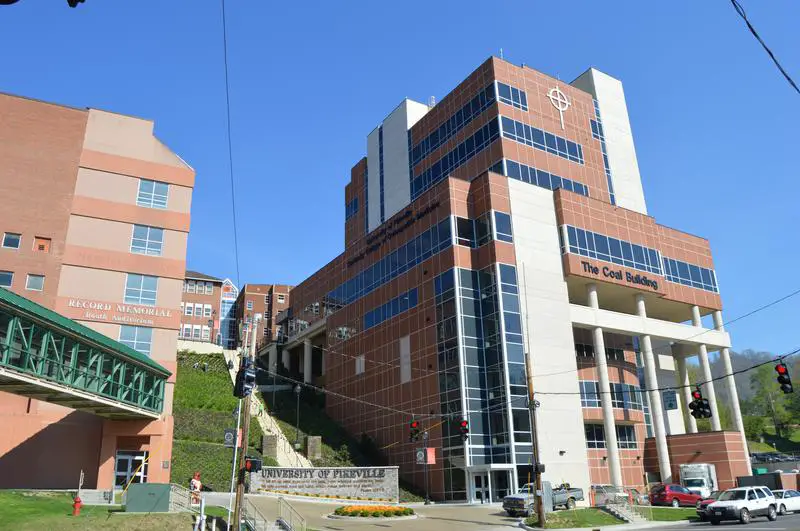 The University of Pikeville is a private, liberal arts university affiliated with the Presbyterian Church, located in Pikeville, Kentucky, United States. The university is located on a 25-acre campus on a hillside overlooking downtown Pikeville. The university was founded in 1889 by the Presbyterian Church. Its current president is Dr. Burton Webb and the chancellor is former Governor of Kentucky and former university president Paul E. Patton.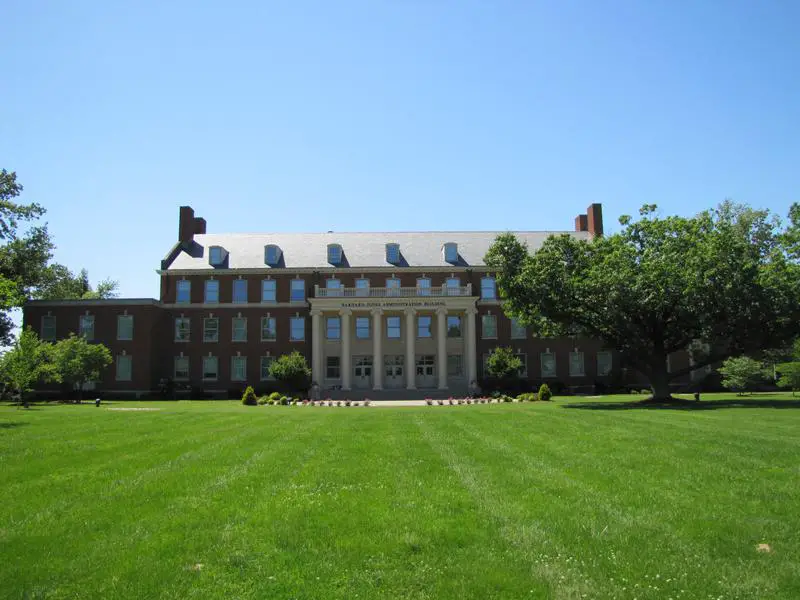 Kentucky Wesleyan College is a private Methodist college in Owensboro, a city on the Ohio River, in the U.S. state of Kentucky. KWC is east of Evansville, Indiana, north of Nashville, Tennessee, west of Louisville, Kentucky, and east of St. Louis, Missouri. Daviess County is home to 94,000 residents.
Lindsey Wilson College is a United Methodist four-year non-profit college located in the city of Columbia, Kentucky, United States. Degree programs are offered on the associate's, bachelor's, and master's levels. The college's sports teams compete in the Mid-South Conference of the NAIA.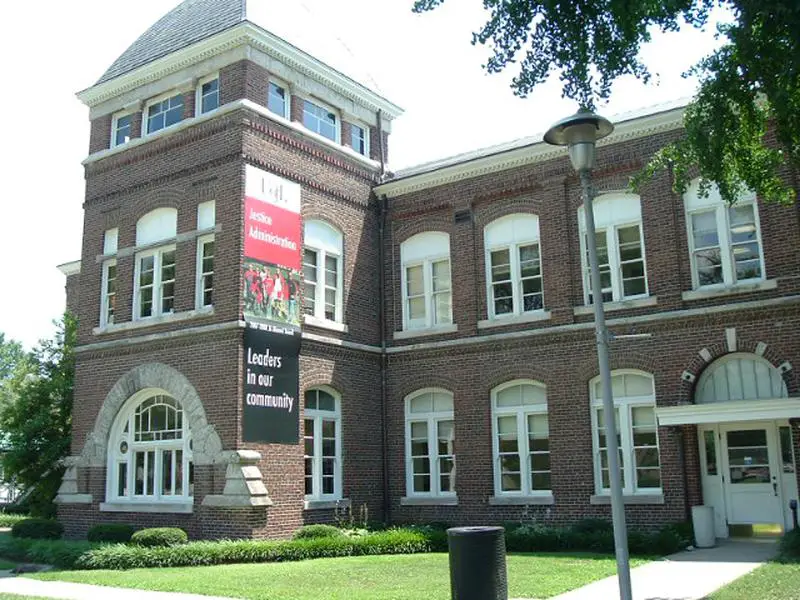 The University of Louisville is a public university in Louisville, Kentucky, a member of the Kentucky state university system. When founded in 1798, it was the first city-owned public university in the United States and one of the first universities chartered west of the Allegheny Mountains. The university is mandated by the Kentucky General Assembly to be a \"Preeminent Metropolitan Research University\". UofL enrolls students from 118 of 120 Kentucky counties, all 50 U.S. states, and 116 countries around the world.
There You Have It -- The Safest Colleges In The
If you're looking at an undeniably effective and thorough way to measure how safe (and dangerous) each college campus is in Kentucky, we've done a good job of portraying the data in a straightforward manner.
Additionally, we'd like to add that while the data never lies, we did choose certain criteria over others - meaning had we chosen to include other crime numbers, or measured the data in a different way, the list would have been different.
However, we'd think you'd agree that this is an effective way to measure campus safety, as we aggregated most of the largest categories for you. We encourage you to visit the National Center for Education Statistics and make your own conclusions if you so wish.
For more reading on colleges around Kentucky, check out: