How We Determined The Safest College Campuses In Maine For 2020
In order to rank the safest colleges in Maine, we simply had to look at the number of crimes that are committed on every campus in Maine in the last reporting year available.
In this case, we were able to obtain crime statistics from the US Department of Education Campus Safety And Security, which includes reported crimes that happened on each campus for every year, and on many detailed categories.
For our report, we looked at the most recent year available, which is the 2019 academic year. We created the following categories:
Sexual Assaults Per Student (Rape, Statutory Rape, and Fondling)
Violent Crimes Per Student (Murder, Negligent Homicide, Aggravated Assault, and Robbery)
Property Crimes Per Student (Burgarlry, Car Theft, and Arson)
This data collection is required by the Jeanne Clery Disclosure of Campus Security Policy and Campus Crime Statistics Act and the Higher Education Opportunity Act.
Our universe of colleges were limited to predominantly BA and BS conferring institutions with over 500 students and at least 1 reported crime.
We then ranked each of the 13 schools from safest to dangerous for each of the three criteria with 1 being the safest. Finally, we averaged the three scores together into a safety score with the lowest being the safest.
The colleges with the least number of crimes per student were deemed the safest colleges, and those with the most crimes and arrests per student are the most dangerous.
So it looks like if you want to get the safest school experience (not safety school!), you need to contact admissions at University of Maine at Augusta or University of New England.
The University of Maine at Augusta is located in the state capital of Augusta, Maine, and is a part of the University of Maine System. UMA is a regional state university providing baccalaureate and select associate degrees for residents of Central Maine. The university has campuses in Augusta and Bangor, and courses offered online and across the state. UMA delivers programs to both recent high school graduates and returning adults.
University of New England may refer to:
University of New England (Australia), in New South Wales, with about 18000 students
University of New England (United States), in Biddeford, Maine, with about 3000 students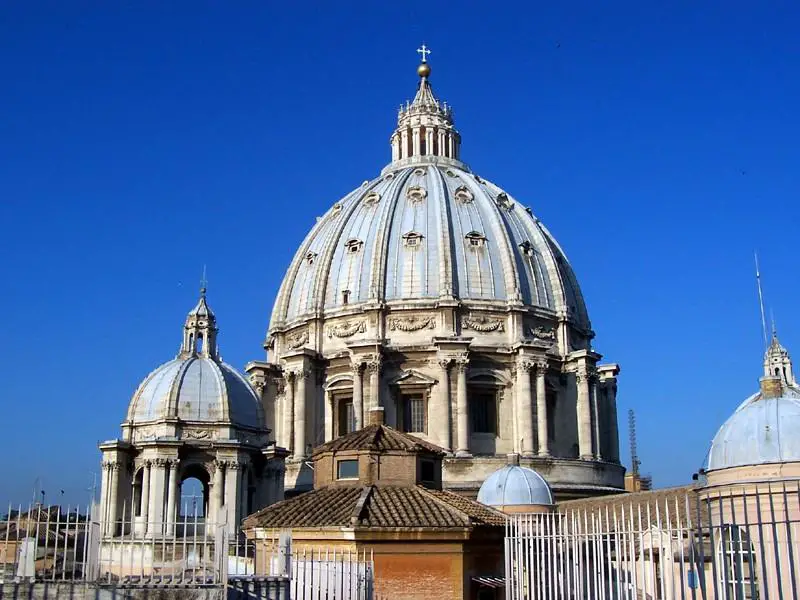 Saint Joseph's College of Maine is a private Catholic liberal arts college in Standish, Maine, that grants bachelor's degrees in a traditional on-campus setting, as well as bachelor's and master's degrees via online education. The college's 430-acre (1.7 km2) campus in southern Maine is located on the shore of Sebago Lake, just 18 miles (29 km) from Portland, Maine's largest city. It is the only Catholic college in Maine.
Saint Joseph's was founded by the Sisters of Mercy in 1912 as an institution for women. The college, run by a lay and religious Board of Trustees, was located on the convent grounds in nearby Portland until 1956 when it moved to its lakeside location in Standish.
In 1970, Saint Joseph's became coeducational and six years later began a distance education program for working adults. Saint Joseph's College Online offers its online programs to 2,400 students in 50 states and nine countries.
The University of Maine at Machias (UMM) is one of seven campuses in the University of Maine System. Located in Machias, Maine, United States, the seat of Washington County, the university was founded in 1909 as a normal school for educating teachers, and offers studies in recreation, English, education, social sciences, and physical sciences, including a recognized marine biology program. Enrollment is approximately 800 students.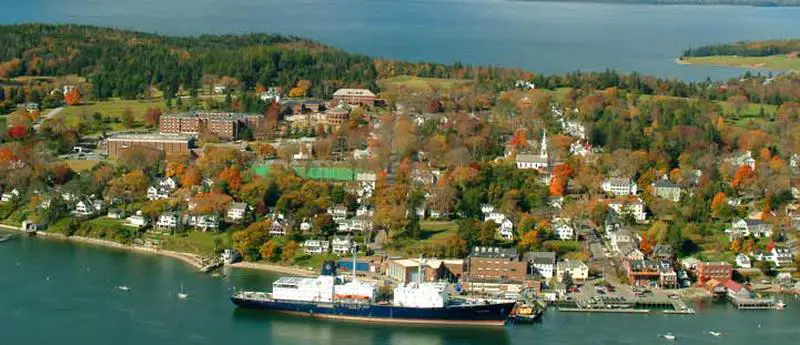 Maine Maritime Academy is a public post-secondary college and nautical training institution with approximately 900 students, located in Castine in Hancock County, Maine, USA. The Academy was established by the 90th Maine Legislature on March 21, 1941. Maine Maritime Academy is a public college. Costs of admission are comparable to the nearby University of Maine. Unlike federal service academies, a congressional recommendation is not required to attend this state school. Students are not obligated to go to sea or into the military after graduation, and a large portion of the graduating class chooses shore-side employment, often in maritime related fields or the power generation industry.
Maine Maritime Academy is one of six maritime training colleges in the United States, and one of only two of these maritime academies which fields a Navy Reserve Officers Training Corps (NROTC) unit. The college is affiliated under the New England Association of Schools and Colleges. Maine Maritime Academy is the only business, residence, or organization to receive mail at the US ZIP code 04420.
In 2015, Maine Maritime Academy was named 31st best public university or college in the United States by Money Magazine.
Thomas College is a business college located in Waterville, Maine. Thomas College specializes in business, education, and technology. Thomas offers undergraduate and graduate degrees and is accredited by the New England Association of Schools and Colleges. The school's sports management degree programs are accredited by the Commission on Sport Management Accreditation.
Unity College may refer to:
Unity College Northampton in the United Kingdom
Unity College (Burnley) in the United Kingdom
Unity College (Maine) in the United States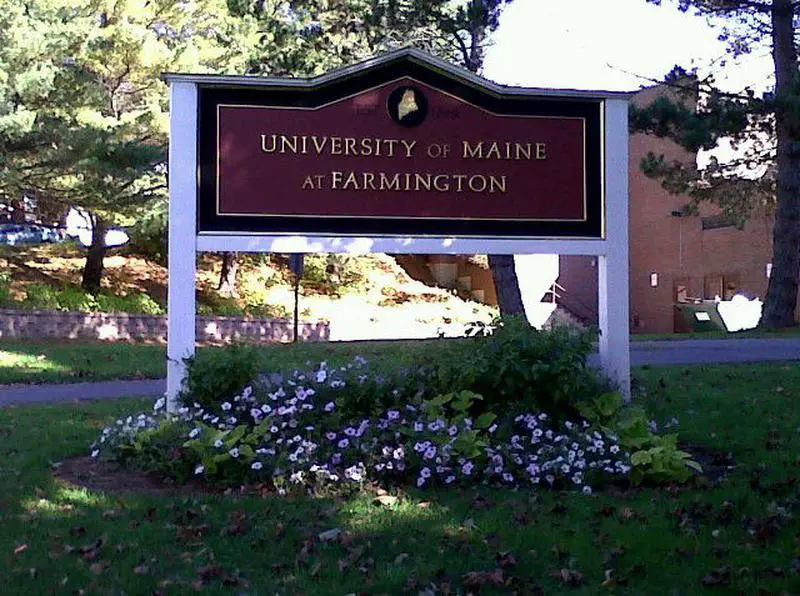 The University of Maine at Farmington is a public liberal arts college and a founding member of the Council of Public Liberal Arts Colleges, offering programs in teacher education, human services and arts and sciences as a part of the University of Maine System.

The University of Southern Maine is a multi-campus public comprehensive university and part of the University of Maine System. USM's three primary campuses are located in Portland, Gorham and Lewiston in the U.S. state of Maine. Many courses and degree programs are also offered online. It was founded as two separate state universities, Gorham Normal School and University of Maine at Portland. The two universities were combined in 1970 to help streamline the public university system in Maine and eventually expanded by adding the Lewiston campus in 1988.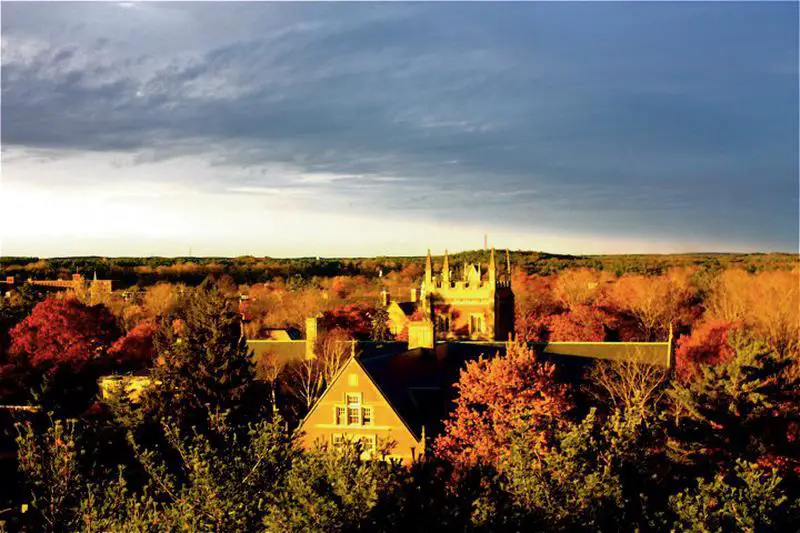 Bowdoin College is a private liberal arts college located in Brunswick, Maine. At the time Bowdoin was chartered in 1794, Maine was still a part of the Commonwealth of Massachusetts. The college offers 33 majors and four additional minors, as well as several joint engineering programs with Columbia University, Dartmouth College, Caltech and The University of Maine
There You Have It -- The Safest Colleges In The
If you're looking at an undeniably effective and thorough way to measure how safe (and dangerous) each college campus is in Maine, we've done a good job of portraying the data in a straightforward manner.
Additionally, we'd like to add that while the data never lies, we did choose certain criteria over others - meaning had we chosen to include other crime numbers, or measured the data in a different way, the list would have been different.
However, we'd think you'd agree that this is an effective way to measure campus safety, as we aggregated most of the largest categories for you. We encourage you to visit the National Center for Education Statistics and make your own conclusions if you so wish.
For more reading on colleges around Maine, check out: