How We Determined The Safest College Campuses In Massachusetts For 2020
In order to rank the safest colleges in Massachusetts, we simply had to look at the number of crimes that are committed on every campus in Massachusetts in the last reporting year available.
In this case, we were able to obtain crime statistics from the US Department of Education Campus Safety And Security, which includes reported crimes that happened on each campus for every year, and on many detailed categories.
For our report, we looked at the most recent year available, which is the 2019 academic year. We created the following categories:
Sexual Assaults Per Student (Rape, Statutory Rape, and Fondling)
Violent Crimes Per Student (Murder, Negligent Homicide, Aggravated Assault, and Robbery)
Property Crimes Per Student (Burgarlry, Car Theft, and Arson)
This data collection is required by the Jeanne Clery Disclosure of Campus Security Policy and Campus Crime Statistics Act and the Higher Education Opportunity Act.
Our universe of colleges were limited to predominantly BA and BS conferring institutions with over 500 students and at least 1 reported crime.
We then ranked each of the 60 schools from safest to dangerous for each of the three criteria with 1 being the safest. Finally, we averaged the three scores together into a safety score with the lowest being the safest.
The colleges with the least number of crimes per student were deemed the safest colleges, and those with the most crimes and arrests per student are the most dangerous.
So it looks like if you want to get the safest school experience (not safety school!), you need to contact admissions at Worcester Polytechnic Institute or Wentworth Institute of Technology.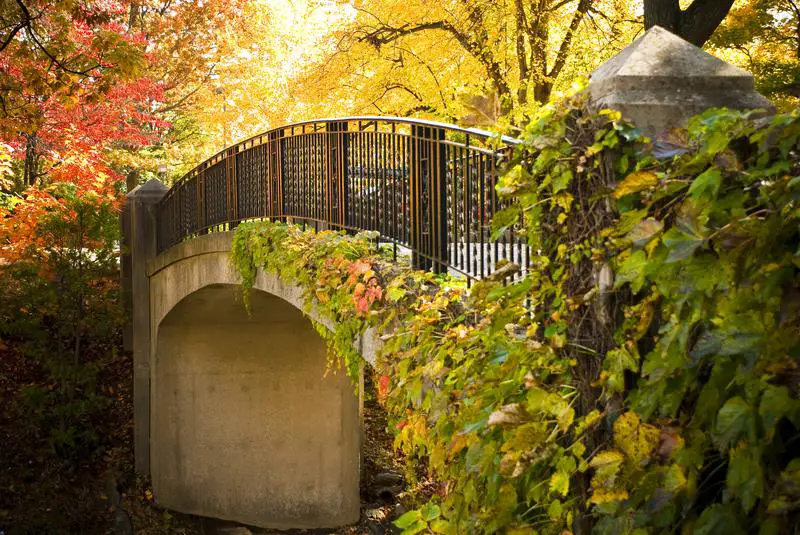 Worcester Polytechnic Institute is a private research university in Worcester, Massachusetts, focusing on the instruction and research of technical arts and applied sciences.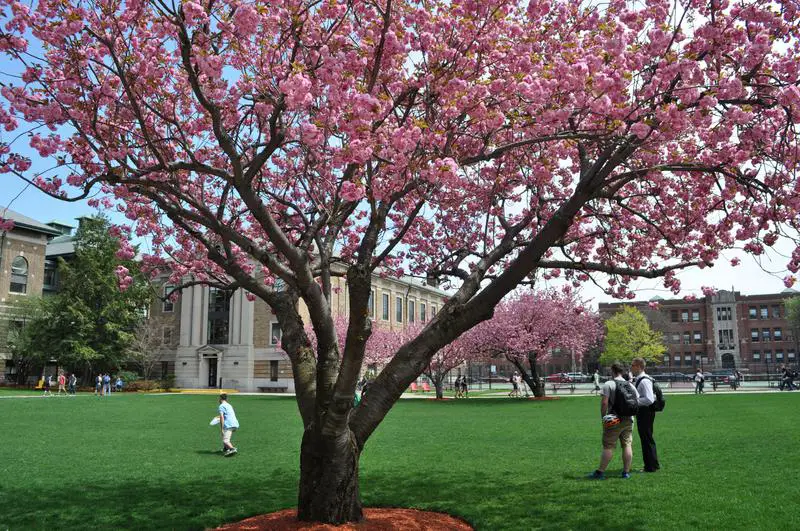 Wentworth Institute of Technology is an independent, co-educational, technical design and engineering university located in Boston, Massachusetts. Wentworth was founded in 1904 and offers career-focused education through its 18 bachelor's degree programs in areas such as applied mathematics, architecture, computer science, industrial design, interior design, engineering, engineering technology, and management, as well as master's degrees in architecture, civil engineering, construction management, facility management, applied computer science, and technology management.
Gordon College may refer to:
Gordon College (Georgia), a public college in Barnesville, Georgia
Gordon College (Massachusetts), a Christian college in Wenham, Massachusetts
Gordon College (Pakistan), a Christian college in Rawalpindi, Pakistan
Gordon College (Philippines), a public university in Olongapo City, Zambales
Gordon College of Education, a college in Haifa, Israel
Gordon Memorial College, Khartoum, Sudan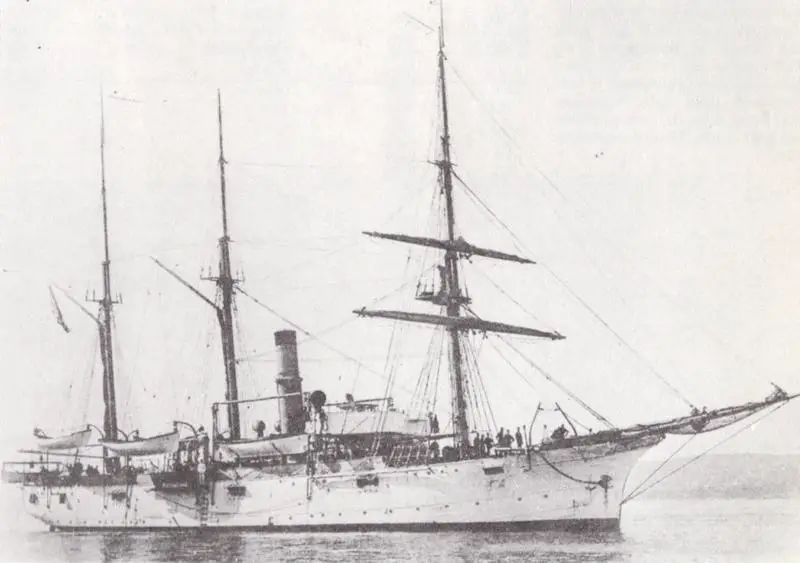 Massachusetts Maritime Academy ) is a regionally accredited, coeducational, state college offering undergraduate degrees in maritime-related fields, as well as graduate degrees and professional studies. Established in 1891, Mass Maritime is the second oldest state maritime academy in the United States. The Academy is located on Taylor's Point in Buzzards Bay, Massachusetts, in the United States and prepares students for careers in the marine transportation, engineering, maritime business, emergency management, and environmental fields. Originally established to graduate deck and engineering officers for the U.S. Merchant Marine, the academy has since expanded its curriculum. Though not required, some graduates go on to serve in active & reserve components of the U.S. Armed Forces. The Academy operates a training ship, the USTS Kennedy.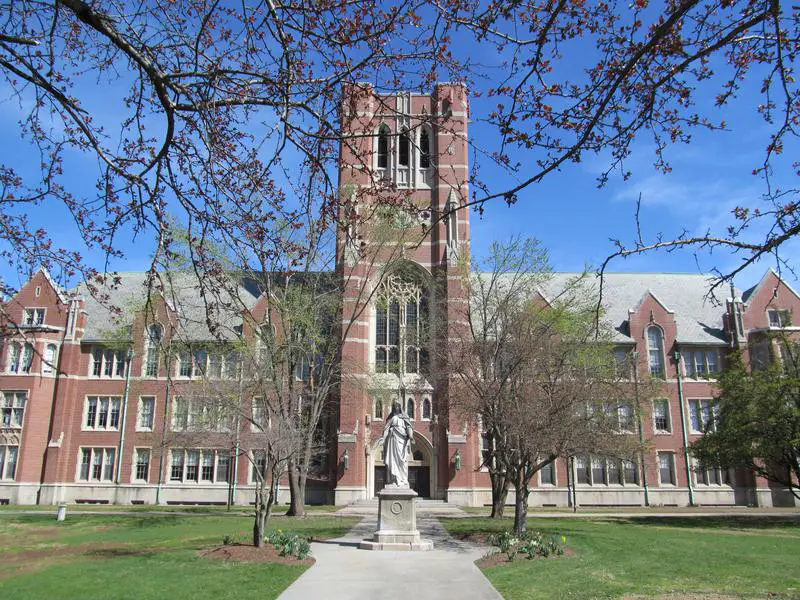 The College of Our Lady of the Elms, often called Elms College, is a Catholic liberal arts college located in Chicopee, Massachusetts, near Springfield.
Bay Path University is a private university located in Longmeadow, Massachusetts. Bay Path offers both all-women bachelor's degree programs, co-educational master's degree programs, and an occupational therapy doctorate program for men and women online. The university also has a One Day A Week Saturday program for adult women and The American Women's College, the first all-women online college.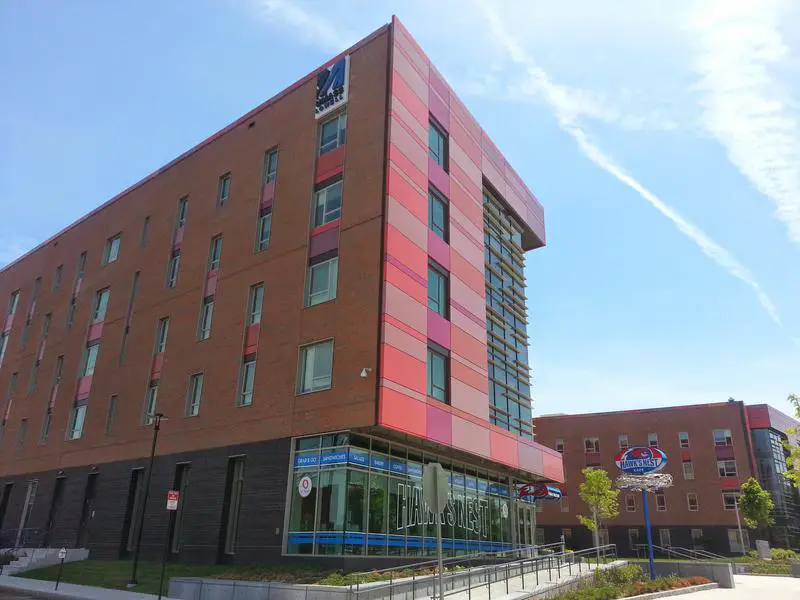 The University of Massachusetts Lowell is a nationally ranked, public research institution located in Lowell, Massachusetts with a small satellite campus in Haverhill, Massachusetts. The campus is located 25 miles northwest of Boston and is on both sides of the Merrimack River.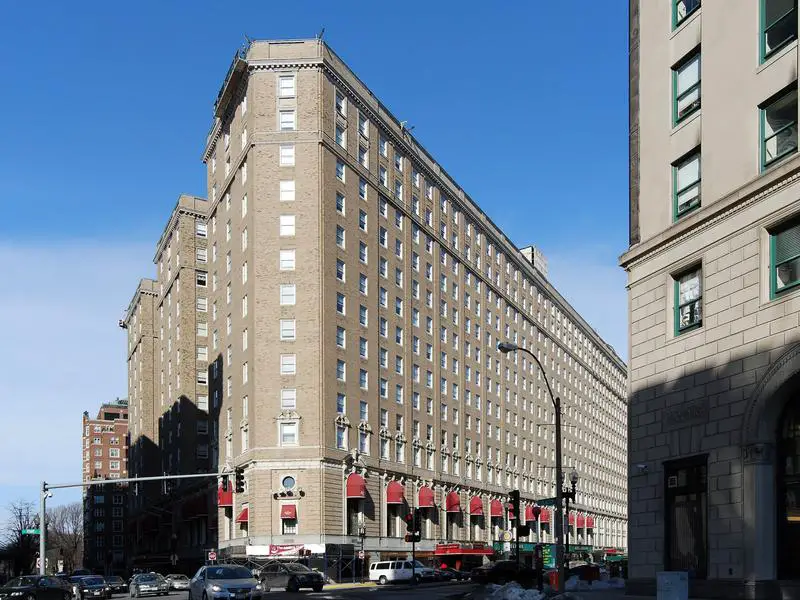 The University of Massachusetts Boston, also known as UMass Boston, is an urban public research university and the third-largest campus in the five-campus University of Massachusetts system.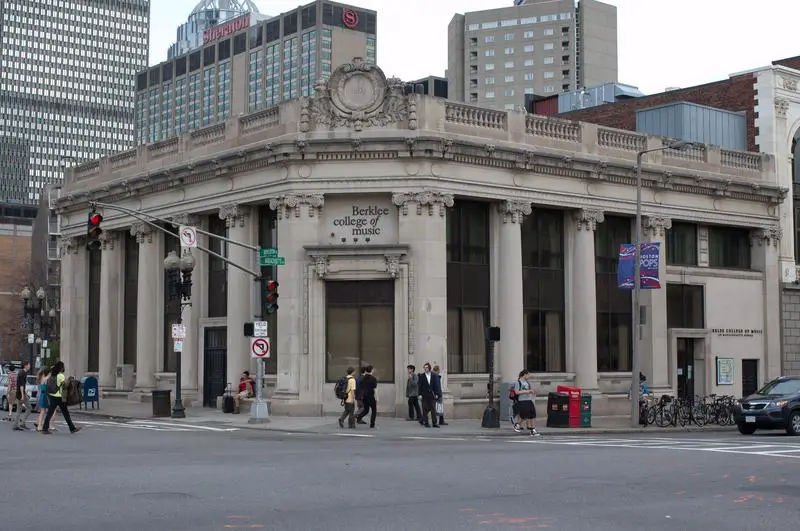 Berklee College of Music, located in Boston, Massachusetts, United States, is the largest independent college of contemporary music in the world. Known for the study of jazz and modern American music, it also offers college-level courses in a wide range of contemporary and historic styles, including rock, flamenco, hip hop, reggae, salsa, heavy metal and bluegrass. Since 2012, Berklee College of Music has also operated a campus in Valencia, Spain.
Regis College may refer to:
Regis College, Massachusetts
Regis College, Toronto
Regis University, formerly known as Regis College
There You Have It -- The Safest Colleges In The
If you're looking at an undeniably effective and thorough way to measure how safe (and dangerous) each college campus is in Massachusetts, we've done a good job of portraying the data in a straightforward manner.
Additionally, we'd like to add that while the data never lies, we did choose certain criteria over others - meaning had we chosen to include other crime numbers, or measured the data in a different way, the list would have been different.
However, we'd think you'd agree that this is an effective way to measure campus safety, as we aggregated most of the largest categories for you. We encourage you to visit the National Center for Education Statistics and make your own conclusions if you so wish.
For more reading on colleges around Massachusetts, check out: