How We Determined The Safest College Campuses In Nevada For 2020
In order to rank the safest colleges in Nevada, we simply had to look at the number of crimes that are committed on every campus in Nevada in the last reporting year available.
In this case, we were able to obtain crime statistics from the US Department of Education Campus Safety And Security, which includes reported crimes that happened on each campus for every year, and on many detailed categories.
For our report, we looked at the most recent year available, which is the 2019 academic year. We created the following categories:
Sexual Assaults Per Student (Rape, Statutory Rape, and Fondling)
Violent Crimes Per Student (Murder, Negligent Homicide, Aggravated Assault, and Robbery)
Property Crimes Per Student (Burgarlry, Car Theft, and Arson)
This data collection is required by the Jeanne Clery Disclosure of Campus Security Policy and Campus Crime Statistics Act and the Higher Education Opportunity Act.
Our universe of colleges were limited to predominantly BA and BS conferring institutions with over 500 students and at least 1 reported crime.
We then ranked each of the 2 schools from safest to dangerous for each of the three criteria with 1 being the safest. Finally, we averaged the three scores together into a safety score with the lowest being the safest.
The colleges with the least number of crimes per student were deemed the safest colleges, and those with the most crimes and arrests per student are the most dangerous.
So it looks like if you want to get the safest school experience (not safety school!), you need to contact admissions at University of Nevada-Reno or University of Nevada-Las Vegas.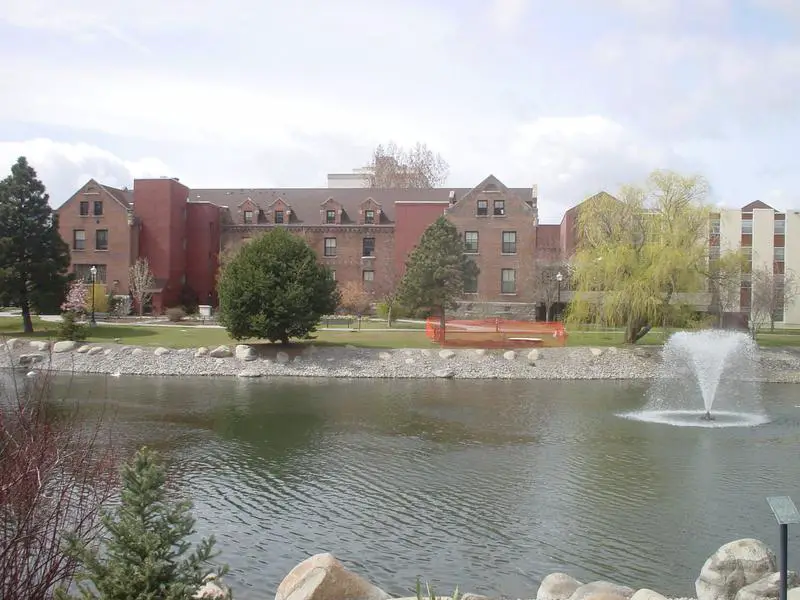 Location: Reno, NV
# Of Undergraduates: 10,134
Violent Crime Per Capita: 0.0
Property Crime Per Capita: 0.0007
Sexual Assault Per Capita: 0.0001

The University of Nevada, Reno is a public research university located in Reno, Nevada. Founded October 12, 1874, Nevada is the sole land grant institution for the state of Nevada.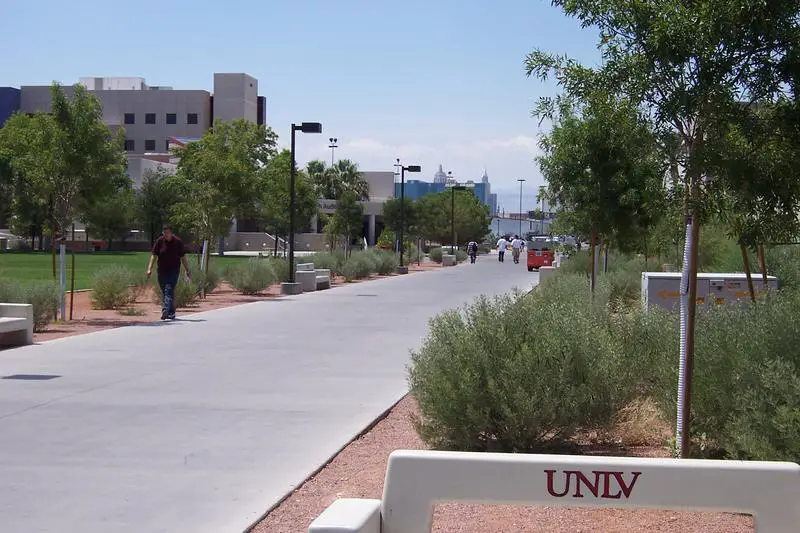 Location: Las Vegas, NV
# Of Undergraduates: 17,327
Violent Crime Per Capita: 0.0001
Property Crime Per Capita: 0.002
Sexual Assault Per Capita: 0.0001

The University of Nevada, Las Vegas is an American public research university in the Las Vegas suburb of Paradise, Nevada. The 332-acre campus is about 1.6-mile east of the Las Vegas Strip. The university includes the Shadow Lane Campus, just east of the University Medical Center of Southern Nevada, which houses the School of Dental Medicine-- the only dental school in Nevada. In addition, UNLV's law school, the William S. Boyd School of Law, is also the only law school in the state.
There You Have It -- The Safest Colleges In The
If you're looking at an undeniably effective and thorough way to measure how safe (and dangerous) each college campus is in Nevada, we've done a good job of portraying the data in a straightforward manner.
Additionally, we'd like to add that while the data never lies, we did choose certain criteria over others - meaning had we chosen to include other crime numbers, or measured the data in a different way, the list would have been different.
However, we'd think you'd agree that this is an effective way to measure campus safety, as we aggregated most of the largest categories for you. We encourage you to visit the National Center for Education Statistics and make your own conclusions if you so wish.
For more reading on colleges around Nevada, check out:

Chris Kolmar has been in the real estate business for almost ten years now. He originally worked for Movoto Real Estate as the director of marketing before founding HomeSnacks.
He believes the key to finding the right place to live comes down to looking at the data, reading about things to do, and, most importantly, checking it out yourself before you move.
If you've been looking for a place to live in the past several years, you've probably stumbled upon his writing already.
You can find out more about him on LinkedIn.