How We Determined The Safest College Campuses In North Carolina For 2020
In order to rank the safest colleges in North Carolina, we simply had to look at the number of crimes that are committed on every campus in North Carolina in the last reporting year available.
In this case, we were able to obtain crime statistics from the US Department of Education Campus Safety And Security, which includes reported crimes that happened on each campus for every year, and on many detailed categories.
For our report, we looked at the most recent year available, which is the 2019 academic year. We created the following categories:
Sexual Assaults Per Student (Rape, Statutory Rape, and Fondling)
Violent Crimes Per Student (Murder, Negligent Homicide, Aggravated Assault, and Robbery)
Property Crimes Per Student (Burgarlry, Car Theft, and Arson)
This data collection is required by the Jeanne Clery Disclosure of Campus Security Policy and Campus Crime Statistics Act and the Higher Education Opportunity Act.
Our universe of colleges were limited to predominantly BA and BS conferring institutions with over 500 students and at least 1 reported crime.
We then ranked each of the 49 schools from safest to dangerous for each of the three criteria with 1 being the safest. Finally, we averaged the three scores together into a safety score with the lowest being the safest.
The colleges with the least number of crimes per student were deemed the safest colleges, and those with the most crimes and arrests per student are the most dangerous.
So it looks like if you want to get the safest school experience (not safety school!), you need to contact admissions at Campbell University or University of North Carolina Wilmington.
Campbell University is a coeducational, private university in the U.S. state of North Carolina. Its main campus is located in the community of Buies Creek; its law school moved from Buies Creek to a new campus in the state capital of Raleigh in 2009. It is a university of the liberal arts and sciences, offering both theory and vocational education and hosting several professional schools. It is affiliated with the Baptist State Convention of North Carolina.
The University of North Carolina Wilmington, sometimes referred to as UNC Wilmington or affectionately as The Dub, is a public, co-educational university located in Wilmington, North Carolina, United States. UNCW enrolls 15,740 undergraduate, graduate and doctoral students each year as part of the 17-campus University of North Carolina System.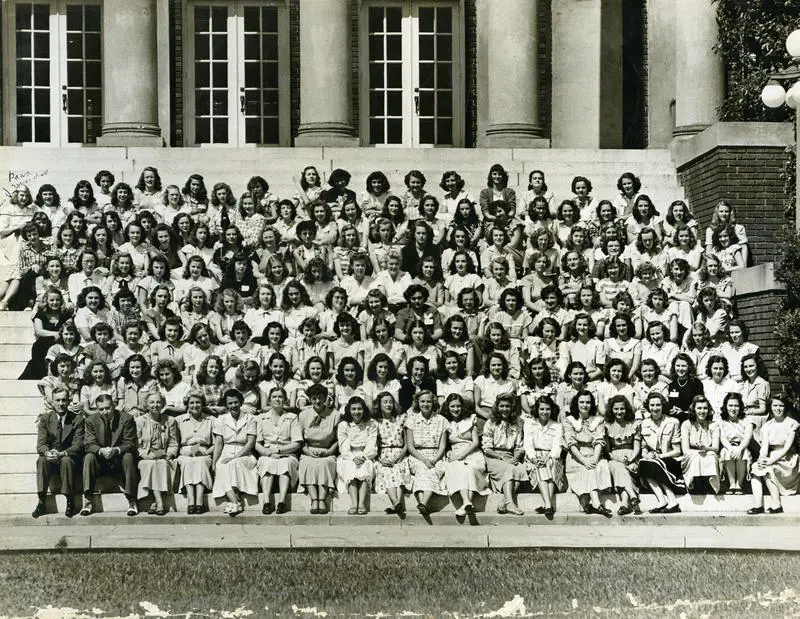 Meredith College is a women's liberal arts college and coeducational graduate school located in Raleigh, North Carolina. Meredith enrolls approximately 2,000 women in its undergraduate programs and 300 men and women in its graduate programs. Meredith is the largest college for undergraduate women in the southeastern United States. 89% of students come from in-state.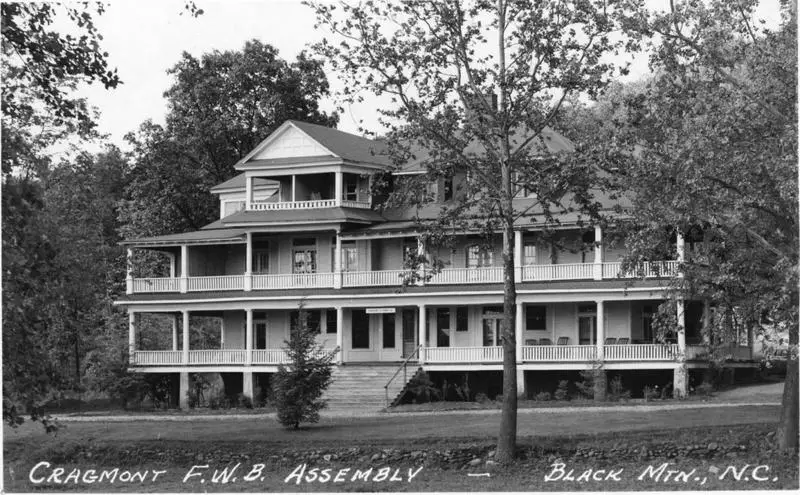 The University of Mount Olive is a private liberal arts institution located in Mount Olive, North Carolina. Chartered in 1951, the University is sponsored by the Original Free Will Baptist Convention. The University's roots and educational philosophy can be traced as early as 1897 when Free Will Baptists in Pitt County, North Carolina, citing a growing need for education in the community, led a discourse on education within the church. These efforts ultimately resulted in the founding of the FWB Theological Seminary and its successor institution, Eureka College, both in Ayden, North Carolina, to educate ministers and provide a liberal arts education to the local constituency. After a catastrophic fire destroyed the administration building in 1931, Eureka College ceased operations, and the Free Will Baptist church's efforts to fulfill its educational vision were reinvested in the founding of Mount Olive Junior College. The name was changed to Mount Olive College in 1970 and later developed into a senior college granting its first baccalaureate degrees in 1986. In January 2014 the name was changed to the University of Mount Olive, and the university began offering its first master-level graduate degrees.
Gardner-Webb University is a private, four-year Christian university in Boiling Springs, North Carolina. Founded as Boiling Springs High School in 1905 as a Baptist institution, it is currently the youngest North Carolina Baptist university. It is affiliated with the Baptist State Convention of North Carolina.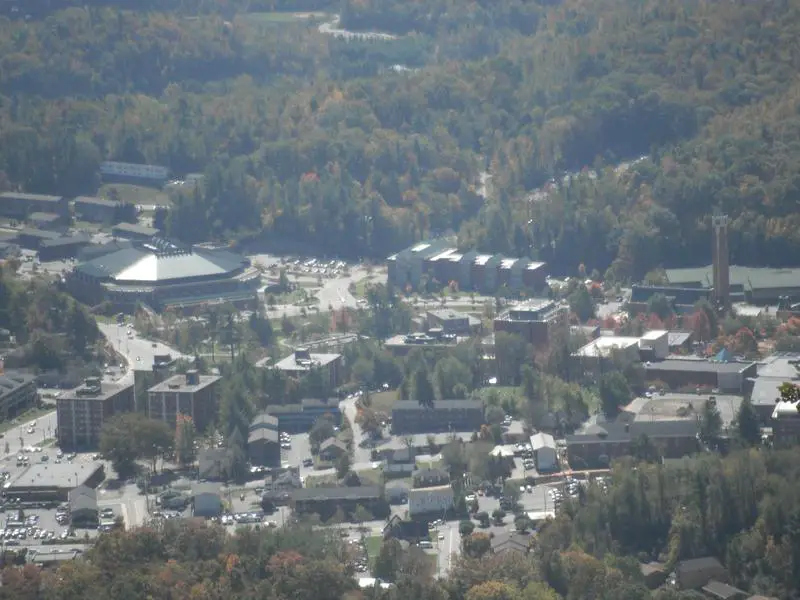 Appalachian State University is a comprehensive, public, coeducational university in Boone, North Carolina, United States.
The University of North Carolina Asheville is a co-educational, four year, public liberal arts university. The university is also known as UNC Asheville. Located in Asheville, Buncombe County, in the U.S. state of North Carolina, UNC Asheville is the only designated liberal arts institution in the University of North Carolina system. UNC Asheville is member of the Council of Public Liberal Arts Colleges. In 2016, The Princeton Review ranked the university number one in its listing of \"Best Schools for Making an Impact\".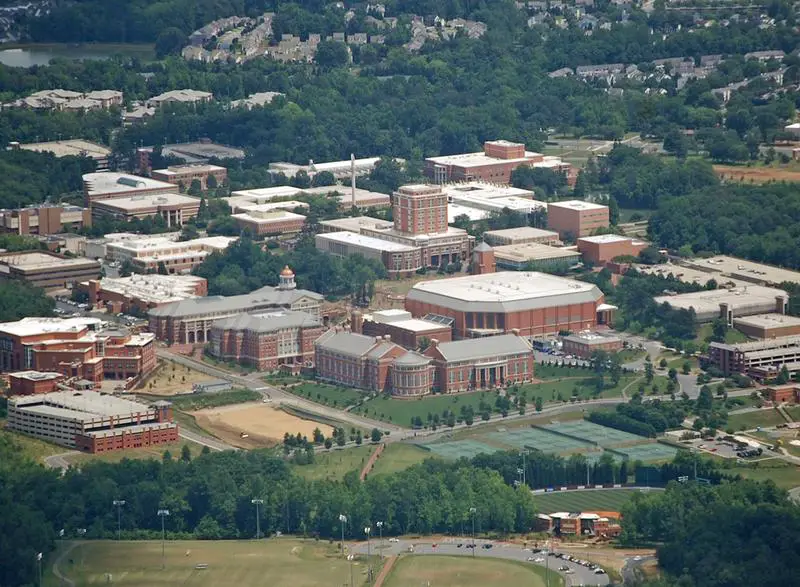 The University of North Carolina at Charlotte, also known as UNC Charlotte, is a public research university located in Charlotte, North Carolina, United States. UNC Charlotte offers 23 doctoral, 64 master's, and 140 bachelor's degree programs through nine colleges: the College of Arts + Architecture, the College of Liberal Arts & Sciences, the Belk College of Business, the College of Computing and Informatics, the Cato College of Education, the William States Lee College of Engineering, the College of Health and Human Services, the Honors College, and the University College.
North Carolina Wesleyan College is a private four-year coeducational, liberal arts college, located in Rocky Mount, North Carolina. Founded in 1956, the school is affiliated with the United Methodist Church and offers a number of degree programs in the arts and sciences and selected professional disciplines. The Rocky Mount Campus is a one-hour drive east of Raleigh, North Carolina, a two-hour drive south of Richmond, Virginia, and a four-hour drive north from Columbia, South Carolina. North Carolina Wesleyan also offers evening courses at its main Rocky Mount campus, as well as satellite locations in Morrisville, Goldsboro, Greenville, North Carolina, Whiteville, North Carolina, Washington, North Carolina, and Wilmington, North Carolina. Dr. Dewey G. Clark joined North Carolina Wesleyan College as its seventh president on May 4, 2014.
There You Have It -- The Safest Colleges In The
If you're looking at an undeniably effective and thorough way to measure how safe (and dangerous) each college campus is in North Carolina, we've done a good job of portraying the data in a straightforward manner.
Additionally, we'd like to add that while the data never lies, we did choose certain criteria over others - meaning had we chosen to include other crime numbers, or measured the data in a different way, the list would have been different.
However, we'd think you'd agree that this is an effective way to measure campus safety, as we aggregated most of the largest categories for you. We encourage you to visit the National Center for Education Statistics and make your own conclusions if you so wish.
For more reading on colleges around North Carolina, check out: