How We Determined The Safest College Campuses In Oklahoma For 2020
In order to rank the safest colleges in Oklahoma, we simply had to look at the number of crimes that are committed on every campus in Oklahoma in the last reporting year available.
In this case, we were able to obtain crime statistics from the US Department of Education Campus Safety And Security, which includes reported crimes that happened on each campus for every year, and on many detailed categories.
For our report, we looked at the most recent year available, which is the 2019 academic year. We created the following categories:
Sexual Assaults Per Student (Rape, Statutory Rape, and Fondling)
Violent Crimes Per Student (Murder, Negligent Homicide, Aggravated Assault, and Robbery)
Property Crimes Per Student (Burgarlry, Car Theft, and Arson)
This data collection is required by the Jeanne Clery Disclosure of Campus Security Policy and Campus Crime Statistics Act and the Higher Education Opportunity Act.
Our universe of colleges were limited to predominantly BA and BS conferring institutions with over 500 students and at least 1 reported crime.
We then ranked each of the 22 schools from safest to dangerous for each of the three criteria with 1 being the safest. Finally, we averaged the three scores together into a safety score with the lowest being the safest.
The colleges with the least number of crimes per student were deemed the safest colleges, and those with the most crimes and arrests per student are the most dangerous.
So it looks like if you want to get the safest school experience (not safety school!), you need to contact admissions at Northwestern Oklahoma State University or Rogers State University.
Northwestern Oklahoma State University is a university in Alva, Oklahoma, United States, with satellite campuses in Enid and Woodward. A state university, it offers both bachelor's and master's degrees.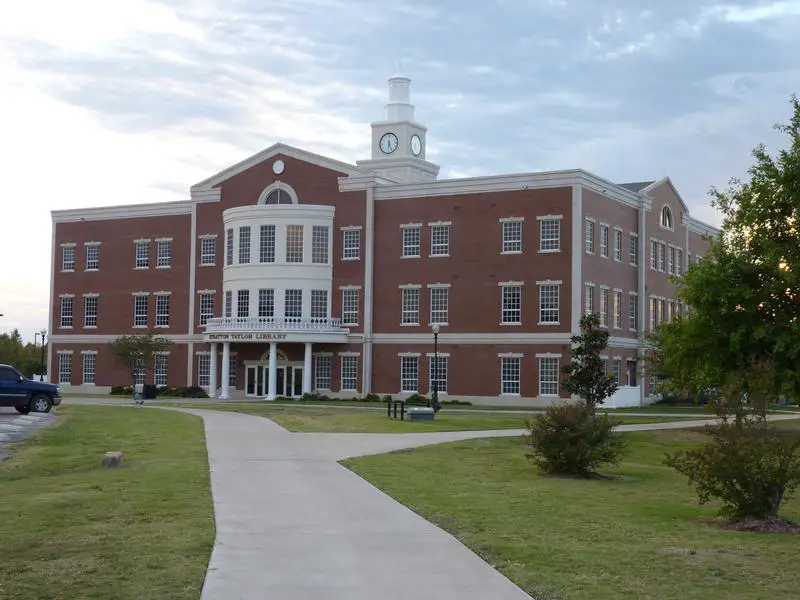 Rogers State University is a public, regional university in Claremore, Oklahoma, with branch campuses in Bartlesville, Oklahoma, and Pryor Creek, Oklahoma. Since it began offering bachelor's degrees in 2000, it has outpaced the growth of all other public universities in Oklahoma. It currently has a total enrollment of more than 4,300 students in programs at its three campuses and in its nationally recognized distance-learning programs. Of those, 2,759 were enrolled in its main campus at Claremore in fall 2013.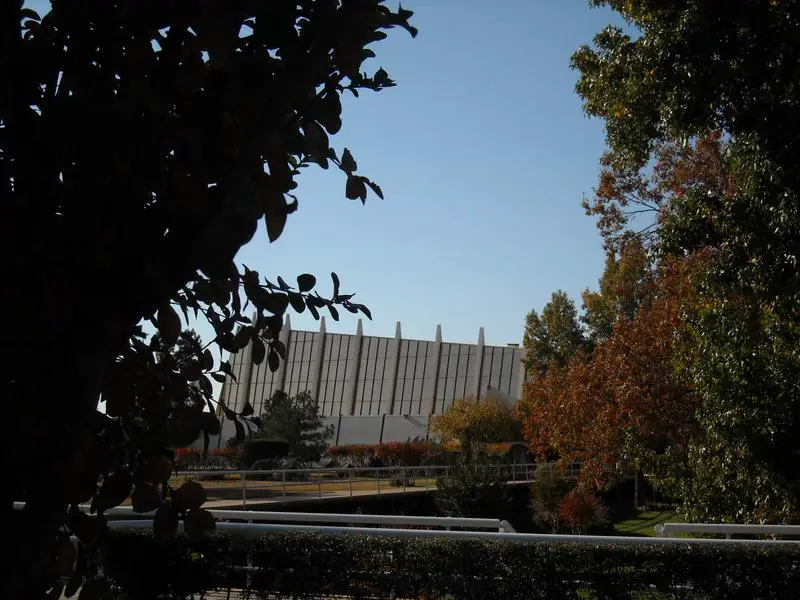 Oral Roberts University, based in Tulsa, Oklahoma, in the United States, is an interdenominational, Christian, comprehensive liberal arts university with 4,000 students. Founded in 1963, the university is named after its founder, evangelist Oral Roberts, and accredited by the Higher Learning Commission.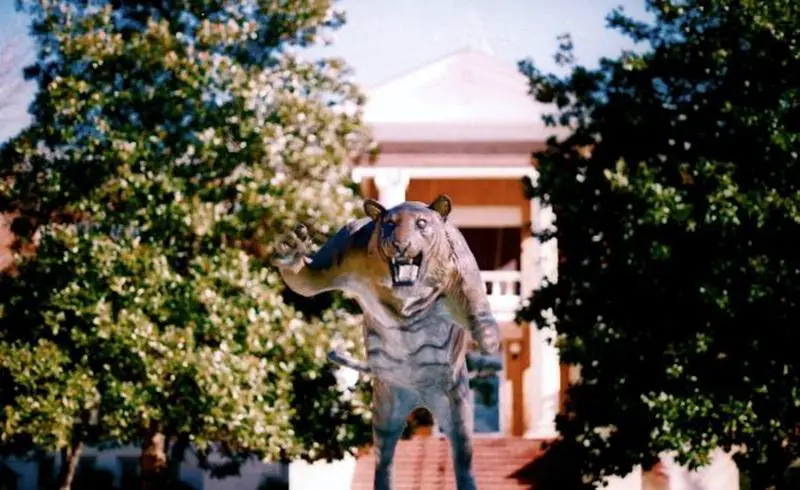 East Central University is a public, co-educational teaching university in Ada, in the south central region of Oklahoma. East Central one of the six universities that are part of Oklahoma's Regional University System. Beyond its flagship campus is Ada, the university has courses available in McAlester, Shawnee, Ardmore, and Durant, as well as online courses. Nearly 4,500 students are enrolled in the school's undergraduate and graduate programs. Founded as East Central State Normal School in 1909, its present name was adopted in 1985. Some of its more famous alumni include former NFL player Mark Gastineau, past governors Robert S. Kerr and George Nigh, former U.S. Representative Lyle Boren, Oklahoma Supreme Court Justice Tom Colbert, and U.S. Army General James D. Thurman.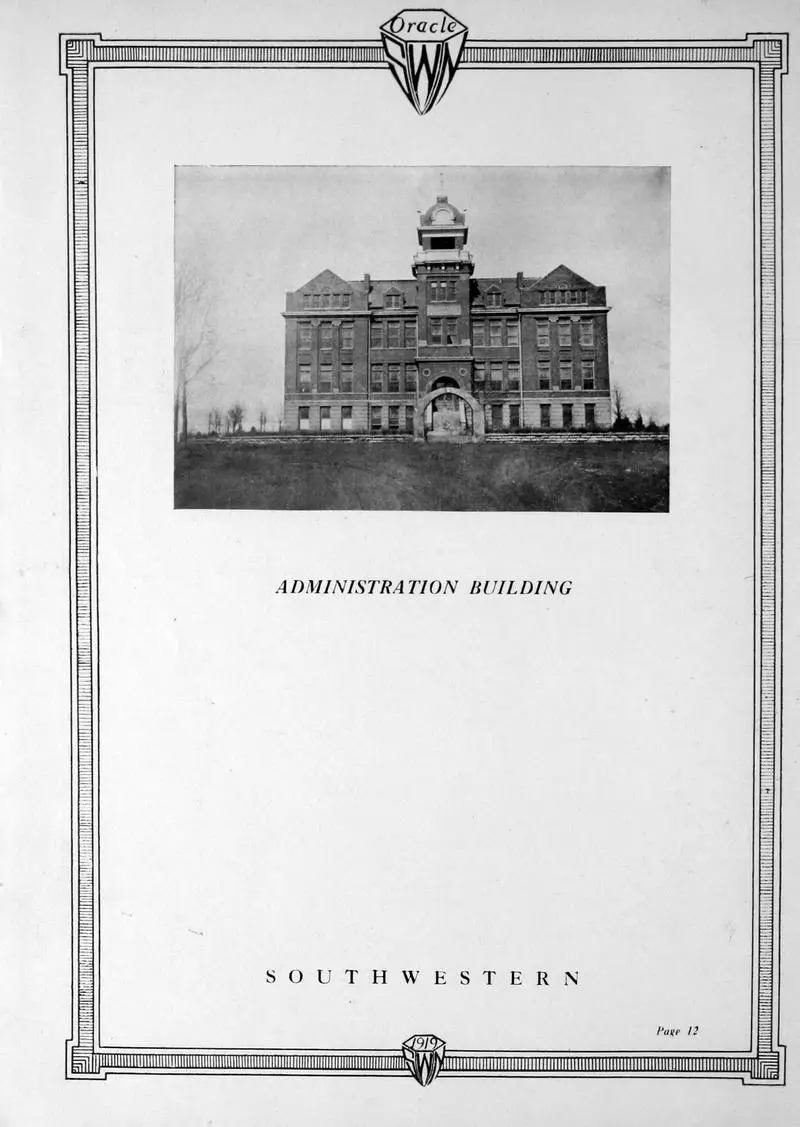 Southwestern Oklahoma State University is a public university in Weatherford and Sayre, Oklahoma. It is one of six Regional University System of Oklahoma members.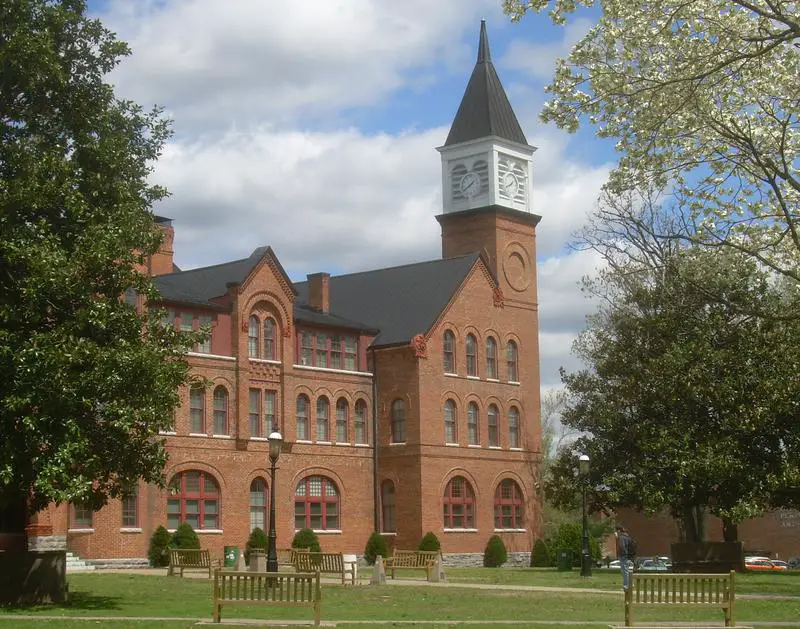 Northeastern State University is a public university with its main campus located in Tahlequah, Oklahoma, United States, at the foot of the Ozark Mountains. The university also has two other campuses in Muskogee and Broken Arrow as well as online. Northeastern is the oldest institution of higher learning in the state of Oklahoma as well as one of the oldest institutions of higher learning west of the Mississippi River. Tahlequah is home to the capital of the Cherokee Nation of Oklahoma and about 25 percent of the students at NSU identify themselves as American Indian. The university has many courses focused on Native American linguistics, and offers Cherokee language Education as a major. Cherokee can be studied as a second language, and some classes are taught in Cherokee for first language speakers as well.
Oklahoma Wesleyan University is an evangelical Christian university of the Wesleyan Church located in Bartlesville, in the U.S. state of Oklahoma.
Oklahoma Christian University is a private comprehensive coeducational Christian liberal arts university founded in 1950 by members of the Churches of Christ. Oklahoma Christian University is located on a 240-acre campus in Oklahoma City, in the U.S. state of Oklahoma. Enrollment for the fall 2014 semester was a record 2,479 students. OC is ranked among the best \"Regional Universities\" in the 16-state West region by U.S. News and World Report and is listed by the Princeton Review as one of the best \"Best Western Colleges\". The University reported a 45% acceptance rate for fall 2012 applicants.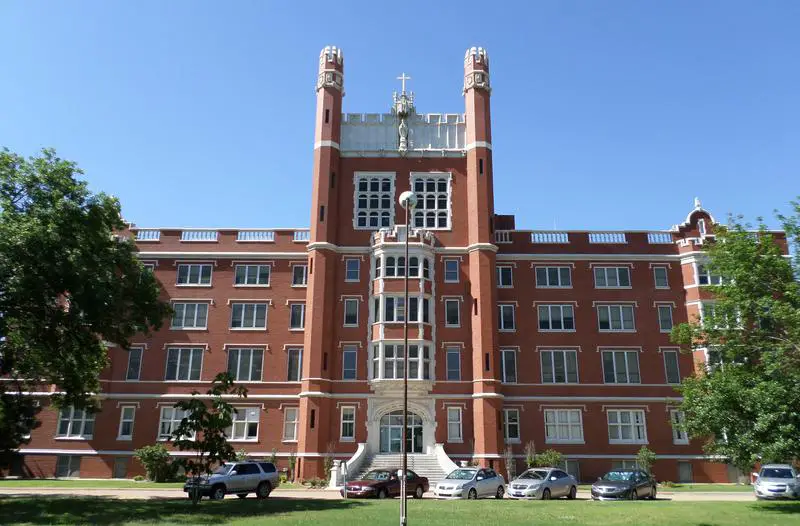 St. Gregory's University was a private, co-educational Catholic liberal arts university. It was one of the oldest institutions of higher learning in the U.S. state of Oklahoma. It had its main campus in Shawnee, and an additional campus in Tulsa.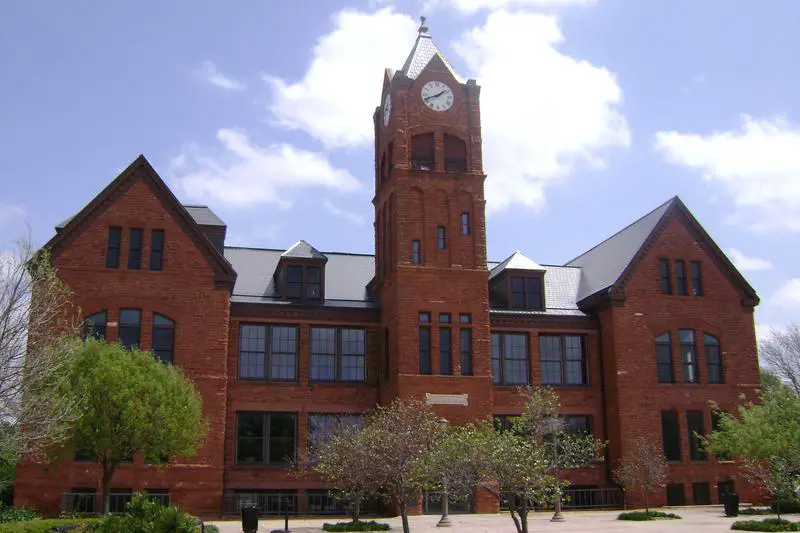 The University of Central Oklahoma, often referred to as UCO, is a coeducational public university located in Edmond, Oklahoma. The university is the third largest in Oklahoma, with more than 17,000 students and approximately 434 full-time and 400 adjunct faculty. Founded in 1890, the University of Central Oklahoma was one of the first institutions of higher learning to be established in what would become the state of Oklahoma, making it one of the oldest universities in the southwest region of the United States. It is home to the American branch of the British Academy of Contemporary Music in downtown Oklahoma City.
There You Have It -- The Safest Colleges In The
If you're looking at an undeniably effective and thorough way to measure how safe (and dangerous) each college campus is in Oklahoma, we've done a good job of portraying the data in a straightforward manner.
Additionally, we'd like to add that while the data never lies, we did choose certain criteria over others - meaning had we chosen to include other crime numbers, or measured the data in a different way, the list would have been different.
However, we'd think you'd agree that this is an effective way to measure campus safety, as we aggregated most of the largest categories for you. We encourage you to visit the National Center for Education Statistics and make your own conclusions if you so wish.
For more reading on colleges around Oklahoma, check out: