How We Determined The Safest College Campuses In Pennsylvania For 2020
In order to rank the safest colleges in Pennsylvania, we simply had to look at the number of crimes that are committed on every campus in Pennsylvania in the last reporting year available.
In this case, we were able to obtain crime statistics from the US Department of Education Campus Safety And Security, which includes reported crimes that happened on each campus for every year, and on many detailed categories.
For our report, we looked at the most recent year available, which is the 2019 academic year. We created the following categories:
Sexual Assaults Per Student (Rape, Statutory Rape, and Fondling)
Violent Crimes Per Student (Murder, Negligent Homicide, Aggravated Assault, and Robbery)
Property Crimes Per Student (Burgarlry, Car Theft, and Arson)
This data collection is required by the Jeanne Clery Disclosure of Campus Security Policy and Campus Crime Statistics Act and the Higher Education Opportunity Act.
Our universe of colleges were limited to predominantly BA and BS conferring institutions with over 500 students and at least 1 reported crime.
We then ranked each of the 96 schools from safest to dangerous for each of the three criteria with 1 being the safest. Finally, we averaged the three scores together into a safety score with the lowest being the safest.
The colleges with the least number of crimes per student were deemed the safest colleges, and those with the most crimes and arrests per student are the most dangerous.
So it looks like if you want to get the safest school experience (not safety school!), you need to contact admissions at Point Park University or Misericordia University.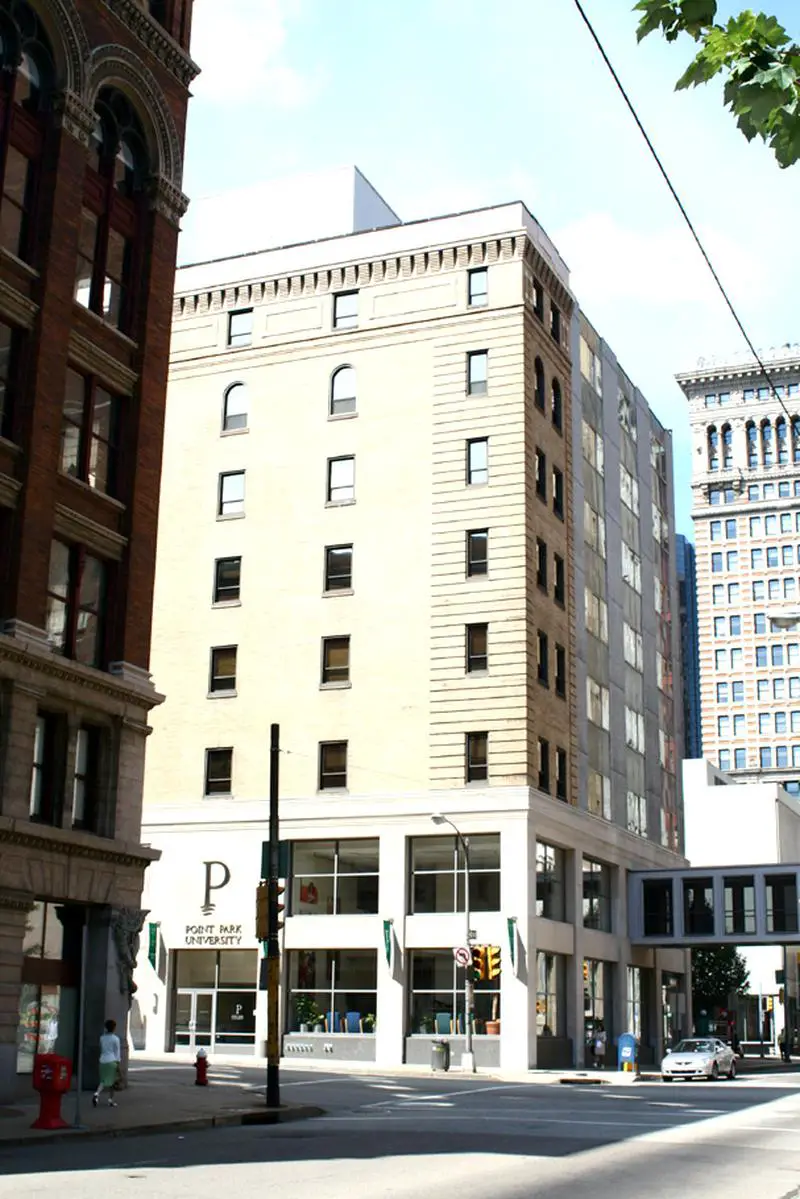 Point Park University is a liberal arts university in downtown Pittsburgh, Pennsylvania. Formerly known as Point Park College, the school name was revised in 2004 to reflect the number of graduate programs being offered.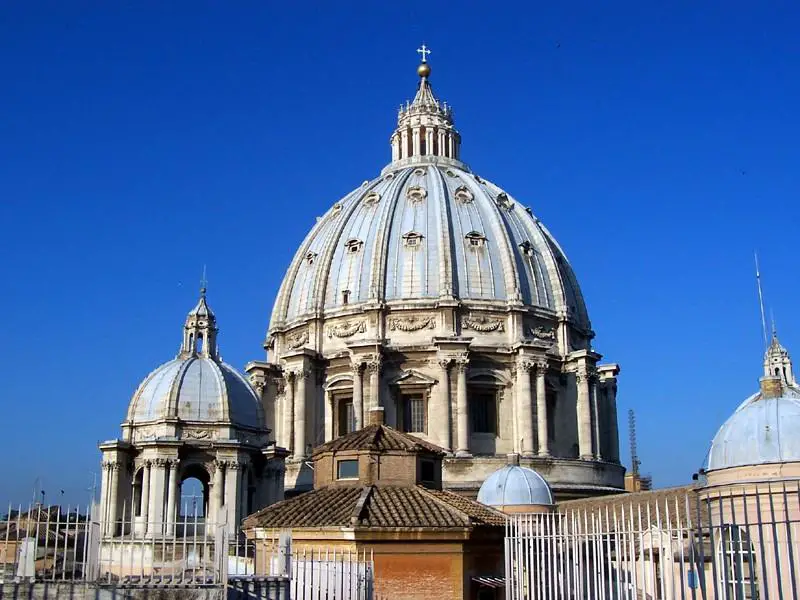 Misericordia University is a four-year, Catholic, co-educational liberal arts university located on a 100-acre campus in Dallas, Pennsylvania, near the cities of Wilkes-Barre and Scranton within the Diocese of Scranton. It was founded by the Religious Sisters of Mercy on August 15, 1924. The university offers bachelor's, master's and doctoral degrees as well as post-master's and post-bachelor's certificates.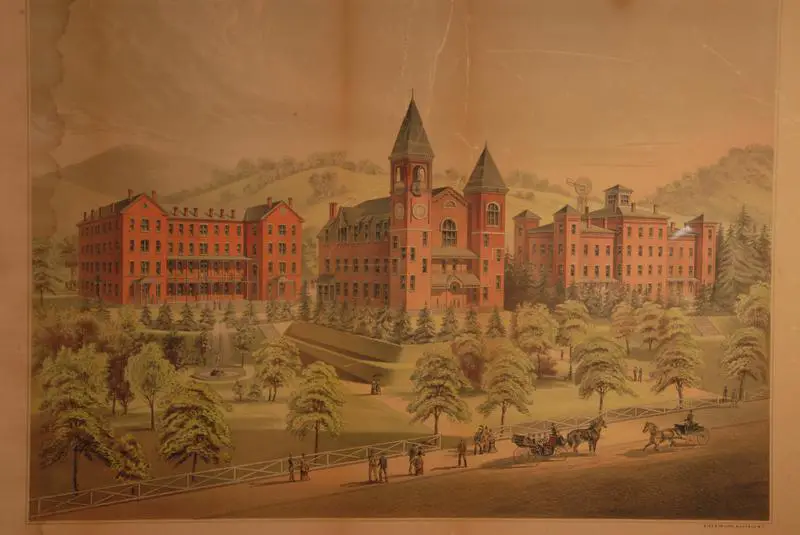 Mansfield University of Pennsylvania is a small, public university located in the borough of Mansfield, Tioga County, Pennsylvania. It is one of the fourteen state universities that are part of the Pennsylvania State System of Higher Education. The university is accredited by the Middle States Association of Colleges and Secondary Schools and numerous national professional organizations. Mansfield University's total enrollment is 2,198 students. The four core values of the University's creed, which was developed in 1912, are Character, Scholarship, Culture, and Service.
Robert Morris University is a private, doctoral university located in Moon, a suburb of Pittsburgh, Pennsylvania, United States. The school was founded in 1921 and is named after Robert Morris, a signer of the Declaration of Independence, Constitution, Articles of Confederation and financier of the American Revolution. It enrolls more than 4,000 undergraduates and more than 1,000 graduate students. It offers more than 60 bachelor's degree programs and more than 20 master's and doctoral programs. Most students are from the Pittsburgh area, while 17 percent of freshmen in 2014 were from outside Pennsylvania.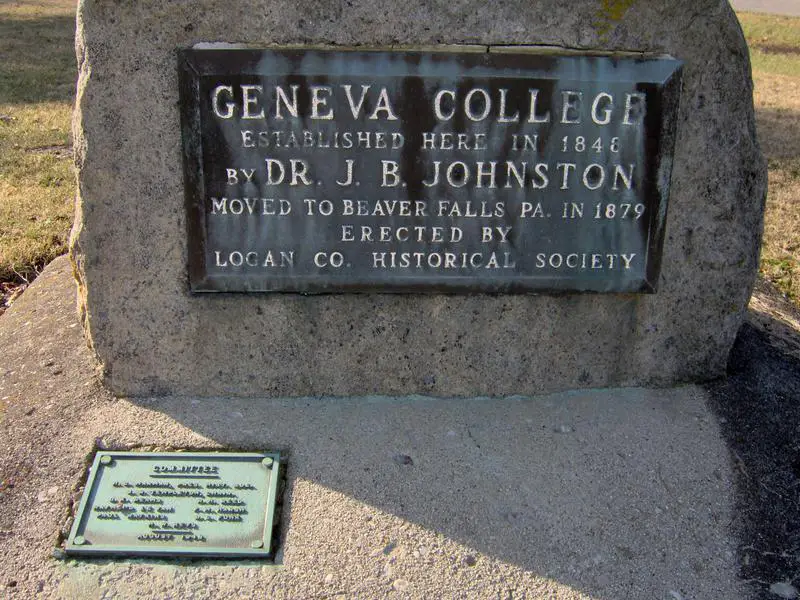 Geneva College is a Christian liberal arts college in Beaver Falls, Pennsylvania. Founded in 1848, in Northwood, Logan County, Ohio, the college moved to its present location in 1880, where it continues to educate a student body of about 1400 traditional undergraduates in over 30 majors, as well as graduate students in a handful of master's programs. It is the only undergraduate institution affiliated with the Reformed Presbyterian Church of North America.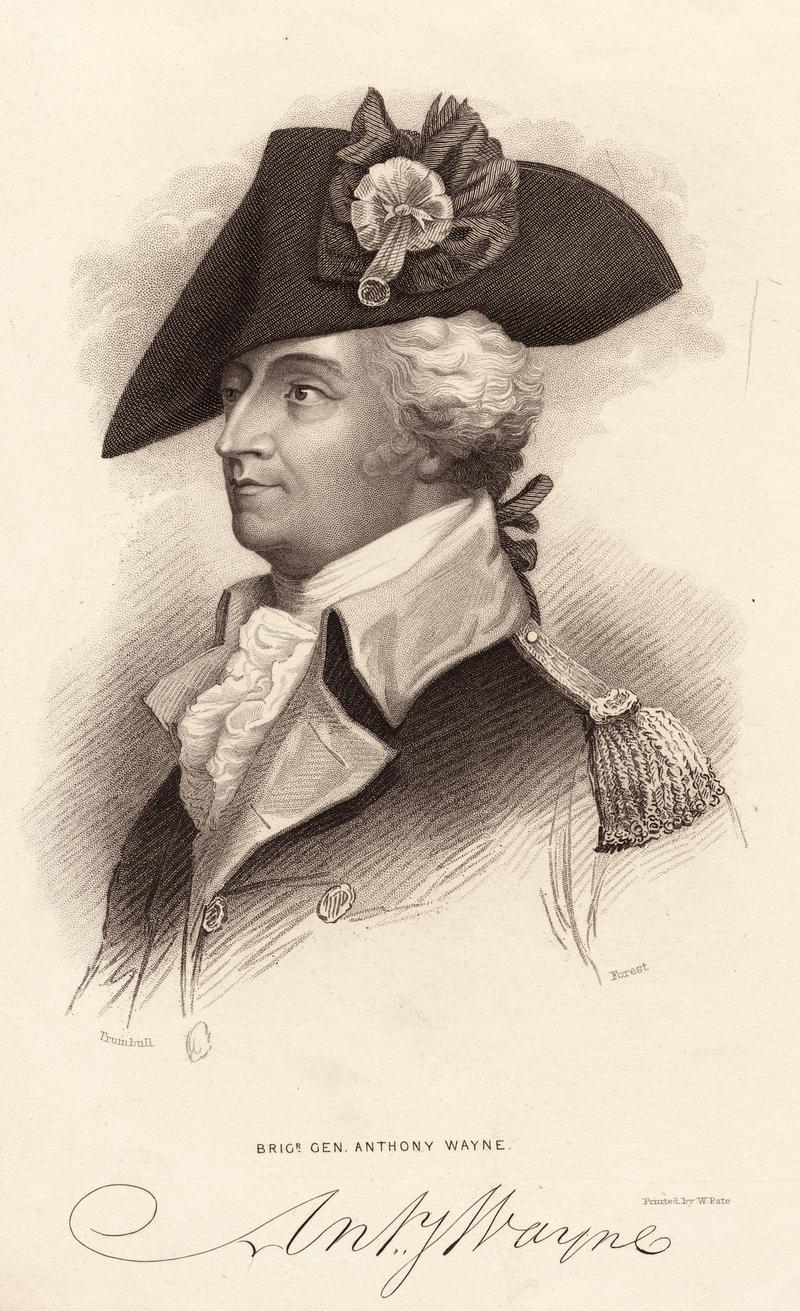 Waynesburg University is a private university founded in ca. 1850 and located in Waynesburg, Pennsylvania. The university offers undergraduate and graduate programs in more than 70 academic concentrations, and enrolls over 2,500 students, including approximately 1,800 undergraduates.
Widener University is a private, coeducational university located in Chester, Pennsylvania. Its main campus sits on 108 acres, just 14 miles southwest of Philadelphia. The university has three other campuses: two in Pennsylvania and one in Wilmington, Delaware.

California University of Pennsylvania is a public university located in California, Pennsylvania, United States. Founded in 1852, it is a member of the Pennsylvania State System of Higher Education. The university offers bachelor's, master's, and, as of July 2015, doctoral degrees. CalU's enrollment was approximately 9,400 in 2010 and has increased the past few years.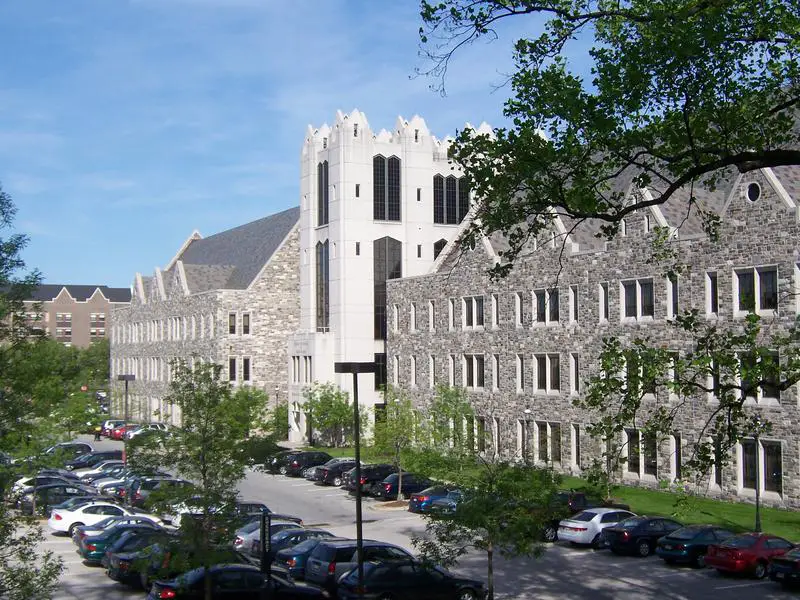 Saint Joseph's University (also referred to as SJU or St. Joe's) is a private, coeducational Roman Catholic Jesuit university located in Philadelphia, Pennsylvania. The university was founded by the Society of Jesus in 1851 as Saint Joseph's College. Saint Joseph's is the seventh oldest Jesuit university in the United States and one of 28 member institutions of the Association of Jesuit Colleges and Universities.
Saint Joseph's University educates over 9,200 undergraduate, graduate, and doctoral students each year through the Erivan K. Haub School of Business, the College of Arts and Sciences, the Program of Professional & Liberal Studies, and the Haub Degree Completion Program. The University offers over 60 undergraduate majors, 53 graduate programs, 28 study-abroad programs, 12 special-study options, a co-op program, a joint degree program with Thomas Jefferson University, and an Ed.D. in Educational Leadership. It has 17 centers and institutes, including the Kinney Center for Autism Education & Support and the Pedro Arrupe Center for Business Ethics. In the 2014 U.S. News and World Report rankings, in the Master's Universities (North) category, Saint Joseph's was ranked number 11.St. Joe's athletics teams, the Hawks, are an NCAA Division I program, competing in the Atlantic-10 Conference and Philadelphia's Big 5. The official colors of the university are crimson and gray. The school mascot is the Hawk, which never stops flapping its wings while in costume.
There You Have It -- The Safest Colleges In The
If you're looking at an undeniably effective and thorough way to measure how safe (and dangerous) each college campus is in Pennsylvania, we've done a good job of portraying the data in a straightforward manner.
Additionally, we'd like to add that while the data never lies, we did choose certain criteria over others - meaning had we chosen to include other crime numbers, or measured the data in a different way, the list would have been different.
However, we'd think you'd agree that this is an effective way to measure campus safety, as we aggregated most of the largest categories for you. We encourage you to visit the National Center for Education Statistics and make your own conclusions if you so wish.
For more reading on colleges around Pennsylvania, check out: