How We Determined The Safest College Campuses In South Carolina For 2020
In order to rank the safest colleges in South Carolina, we simply had to look at the number of crimes that are committed on every campus in South Carolina in the last reporting year available.
In this case, we were able to obtain crime statistics from the US Department of Education Campus Safety And Security, which includes reported crimes that happened on each campus for every year, and on many detailed categories.
For our report, we looked at the most recent year available, which is the 2019 academic year. We created the following categories:
Sexual Assaults Per Student (Rape, Statutory Rape, and Fondling)
Violent Crimes Per Student (Murder, Negligent Homicide, Aggravated Assault, and Robbery)
Property Crimes Per Student (Burgarlry, Car Theft, and Arson)
This data collection is required by the Jeanne Clery Disclosure of Campus Security Policy and Campus Crime Statistics Act and the Higher Education Opportunity Act.
Our universe of colleges were limited to predominantly BA and BS conferring institutions with over 500 students and at least 1 reported crime.
We then ranked each of the 26 schools from safest to dangerous for each of the three criteria with 1 being the safest. Finally, we averaged the three scores together into a safety score with the lowest being the safest.
The colleges with the least number of crimes per student were deemed the safest colleges, and those with the most crimes and arrests per student are the most dangerous.
So it looks like if you want to get the safest school experience (not safety school!), you need to contact admissions at Francis Marion University or Winthrop University.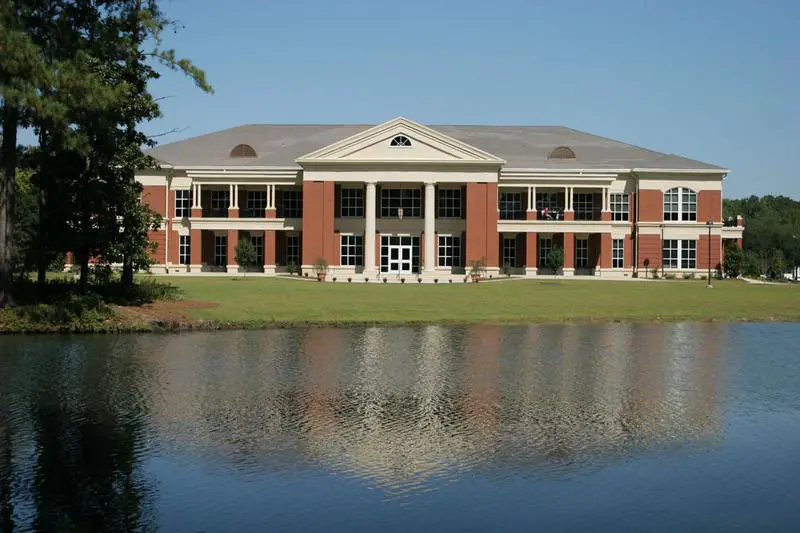 Francis Marion University is a public liberal arts university located six miles east of Florence, South Carolina. It is named in honor of American Revolutionary War hero Brigadier General Francis Marion.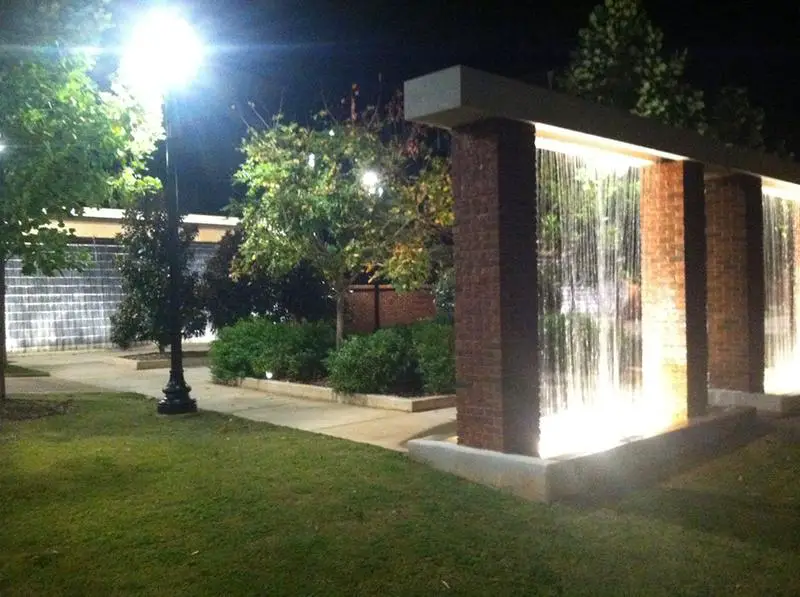 Winthrop University, often referred to as Winthrop or WU and formerly known as Winthrop College, is a public, coeducational, liberal arts university located in Rock Hill, South Carolina, United States. It was founded in 1886 by David Bancroft Johnson, who served as the superintendent of Columbia, South Carolina, schools. He received a $1,500 grant from Robert Charles Winthrop, a Boston philanthropist and chair of the Peabody Education Board in Massachusetts. The school was originally established in Columbia to educate young women to teach in the public schools.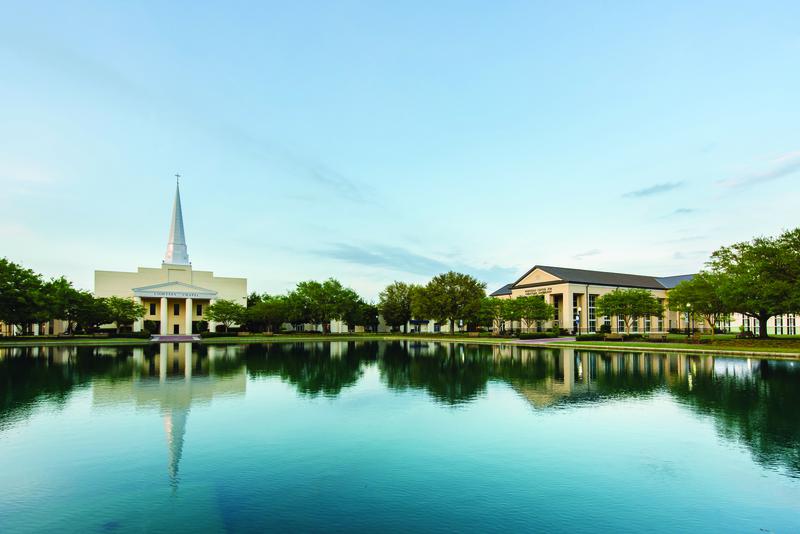 Charleston Southern University, founded in 1964 as Baptist College, is an independent comprehensive university located in North Charleston, South Carolina, United States. Charleston Southern enrolls 3,600 students. Affiliated with the South Carolina Baptist Convention, the university's vision is to be nationally recognized for integrating faith in learning, leading and serving.
Claflin University is a private, coeducational, liberal arts university located in Orangeburg, South Carolina, United States, about 40 miles southeast of Columbia. Founded in 1869 after the American Civil War by northern missionaries for the education of freedmen and their children, it offers bachelor's and master's degrees. In 2014, it was ranked as the best liberal arts college in South Carolina by Washington Monthly, and in 2015 it was ranked as the eighth-best HBCU in the nation by US News & World Report.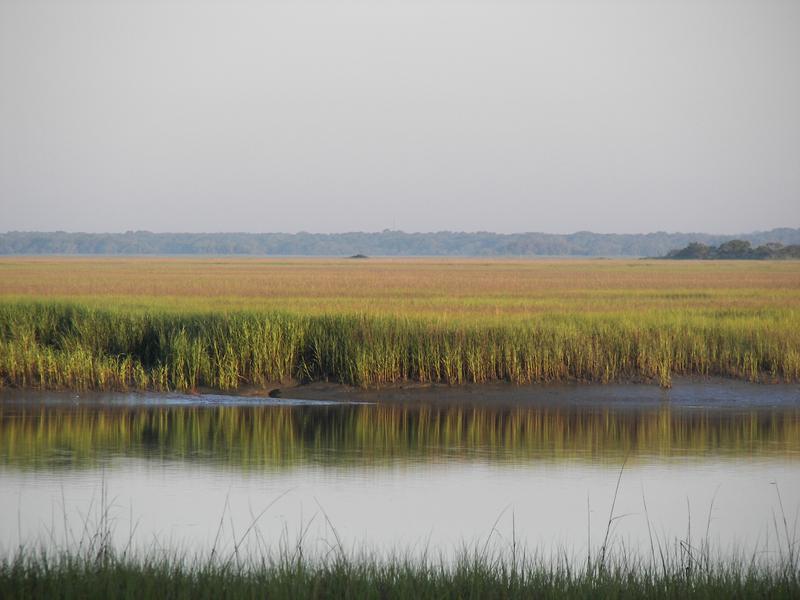 The University of South Carolina Beaufort is a public university serving nearly 2,000 students with two campuses located in the Lowcountry region of South Carolina. The larger \"Hilton Head Gateway\" campus is located between Bluffton and Hardeeville near Hilton Head Island. The original Historic Beaufort campus is located in downtown Beaufort.
The College of Charleston (also known as CofC, The College, or Charleston) is a public sea-grant and space-grant university located in historic downtown Charleston, South Carolina, United States. Founded in 1770 and chartered in 1785, it is the oldest college in South Carolina, the 13th oldest institution of higher learning in the United States, and the oldest municipal college in the country. The founders of the college include three future signers of the Declaration of Independence (Edward Rutledge, Arthur Middleton, and Thomas Heyward) and three future signers of the United States Constitution (John Rutledge, Charles Pinckney, and Charles Cotesworth Pinckney). Founded to "encourage and institute youth in the several branches of liberal education," it is one of the oldest universities in the United States.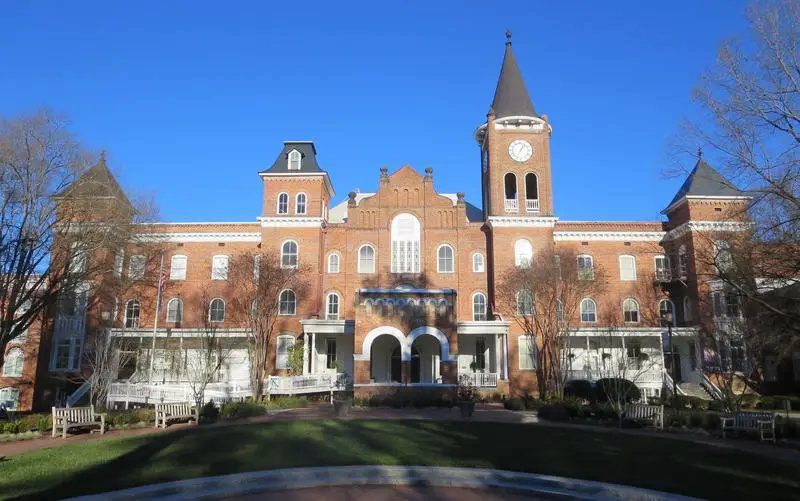 Converse College is a liberal arts masters university in Spartanburg, South Carolina, United States. Converse consists of an undergraduate women's college as well as co-ed graduate, online and summer programs. It was established by a group of Spartanburg residents and named after textile pioneer Dexter Edgar Converse.
Voorhees College is a private, historically black college in Denmark, South Carolina, United States. It is affiliated with The Episcopal Church. It is accredited by the Southern Association of Colleges and Schools.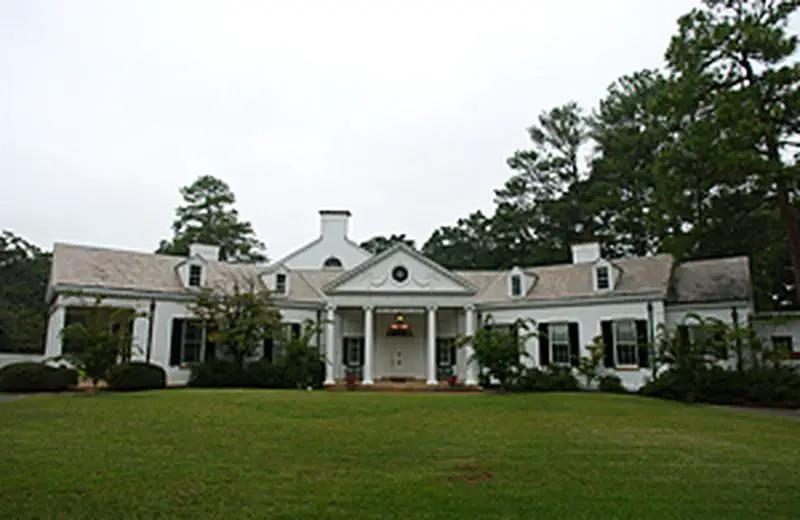 The University of South Carolina Aiken is a four-year, public coeducational university in Aiken, South Carolina. The school offers undergraduate degree programs as well as master's degrees in business administration, educational technology and applied clinical psychology. Additional graduate courses and degree programs are offered through the University of South Carolina Extended Graduate Campus program. The University of South Carolina Aiken awards baccalaureate degrees in more than 30 major areas of study include the bachelor of science in business administration online through Palmetto College.
The University of South Carolina Upstate is a public university located in Spartanburg, South Carolina, United States. Founded in 1967 and formerly known as the University of South Carolina Spartanburg, the school changed its name in the summer of 2004. The University of South Carolina Upstate is the fastest growing university in South Carolina offering both undergraduate and graduate programs for students in the Upstate and surrounding areas. One of four accredited four-year schools in the University of South Carolina System, it is home to approximately 6,000 students and 340 full-time faculty. It is fully accredited by the Commission on Colleges of the Southern Association of Colleges and Schools.
There You Have It -- The Safest Colleges In The
If you're looking at an undeniably effective and thorough way to measure how safe (and dangerous) each college campus is in South Carolina, we've done a good job of portraying the data in a straightforward manner.
Additionally, we'd like to add that while the data never lies, we did choose certain criteria over others - meaning had we chosen to include other crime numbers, or measured the data in a different way, the list would have been different.
However, we'd think you'd agree that this is an effective way to measure campus safety, as we aggregated most of the largest categories for you. We encourage you to visit the National Center for Education Statistics and make your own conclusions if you so wish.
For more reading on colleges around South Carolina, check out: