If you can laugh at having to wear snow gloves and flip flops on the same day, how bad the potholes are, and how much snow you get each year, you are obviously a Michigander who can appreciate these one-liners:
1. We're pretty much used to driving in anything.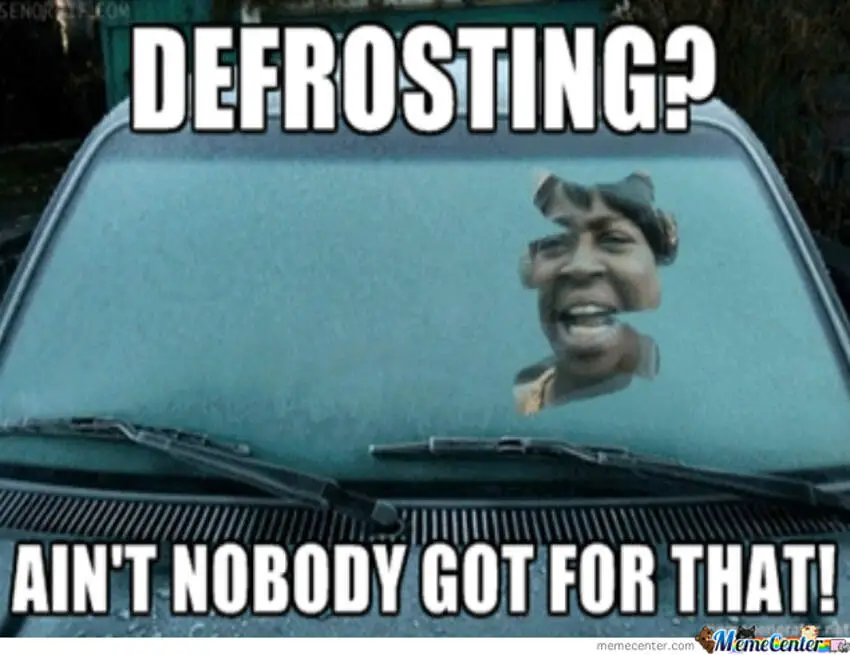 MemeGenerator.Net
2. The roads are really bad here!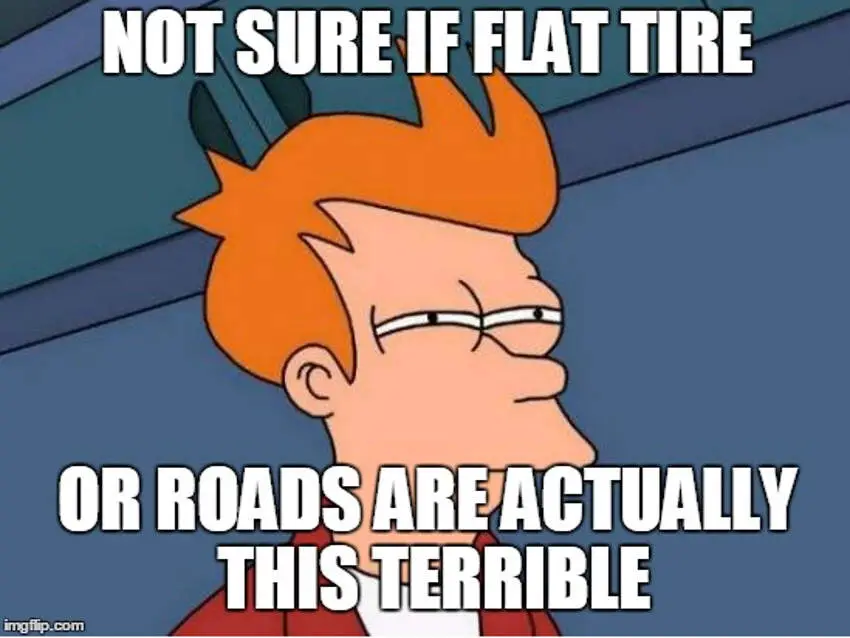 Troll.me
3. It's funny because it's true.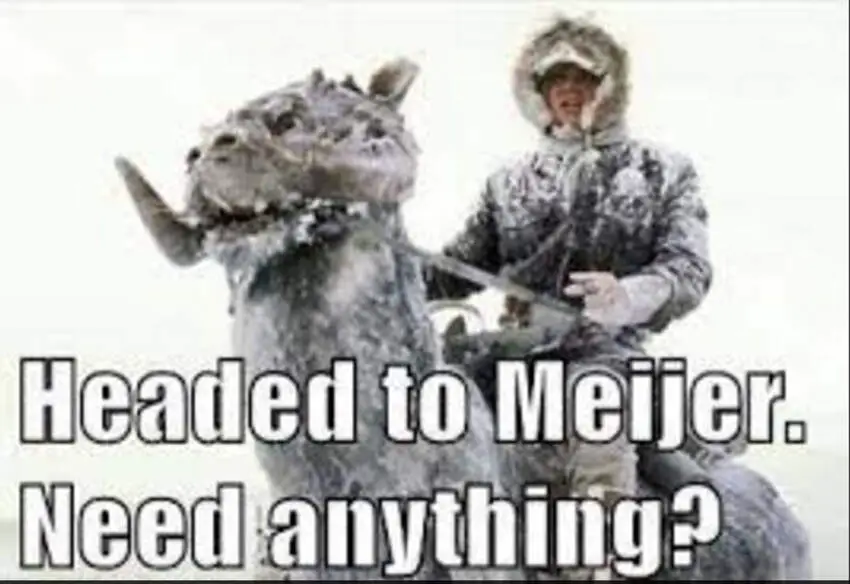 4. We all know these people, right?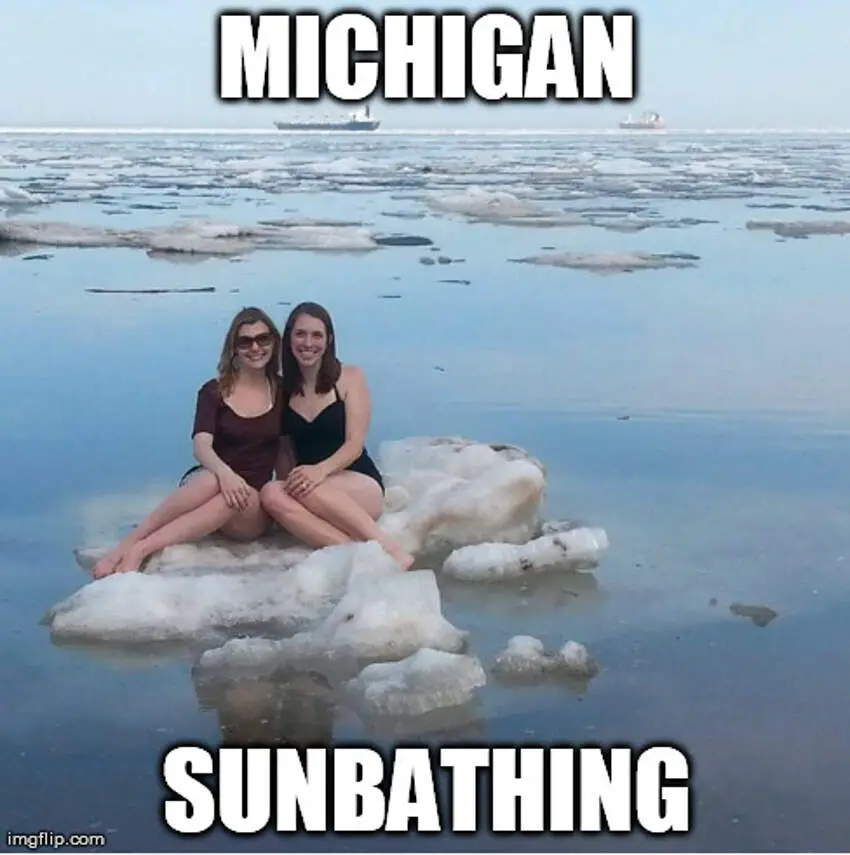 MemeCrunch.com
5. We don't need the weather man.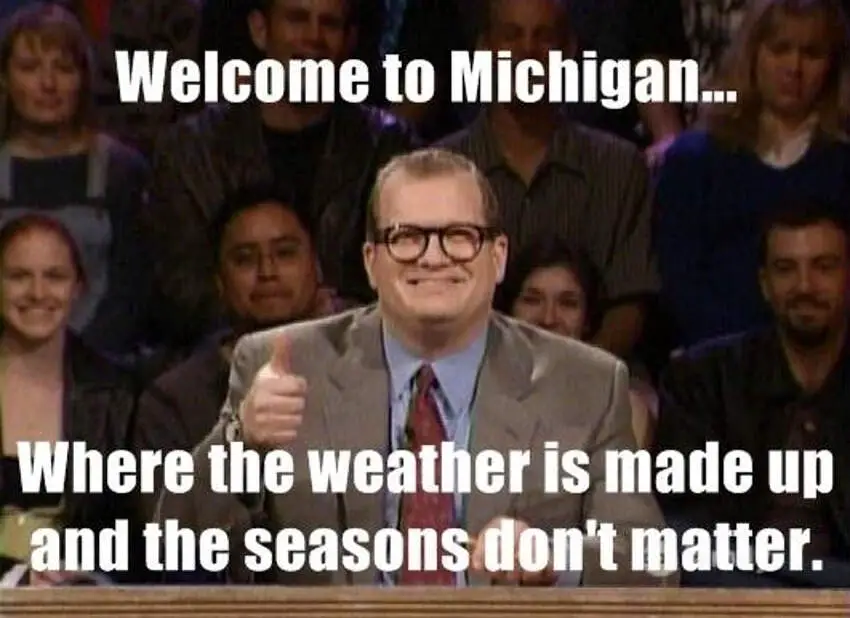 MemeGenerator.net
6. This can go on for weeks.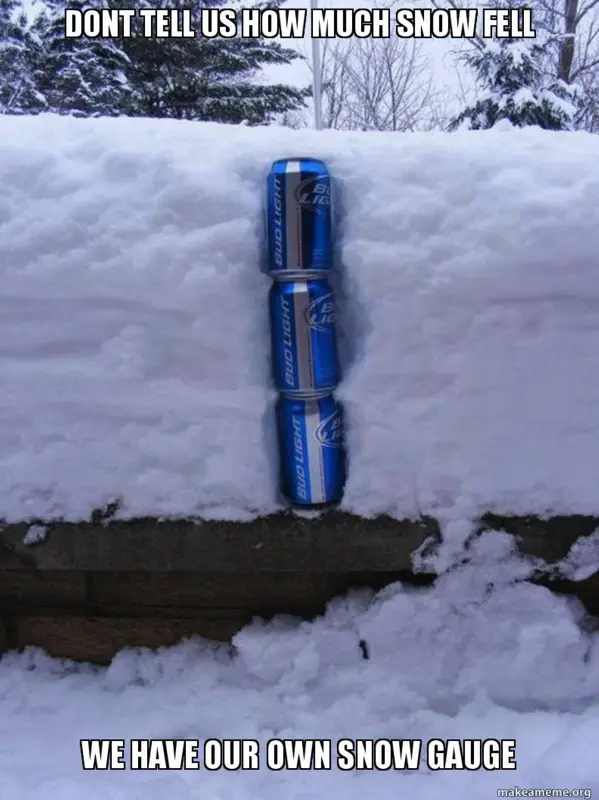 7. And this probably isn't the first time!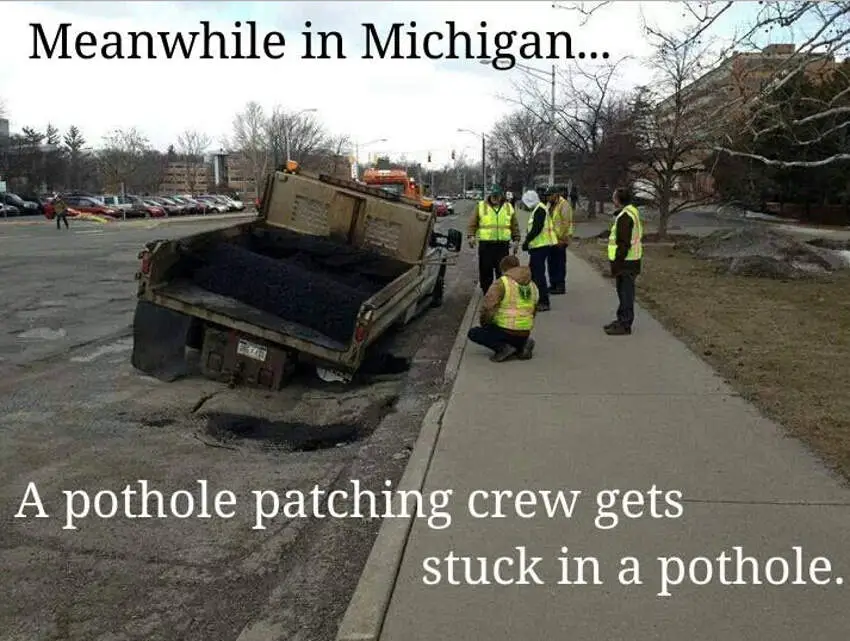 WisconsinAwesome.
8. Unfortunately, this is a common joke.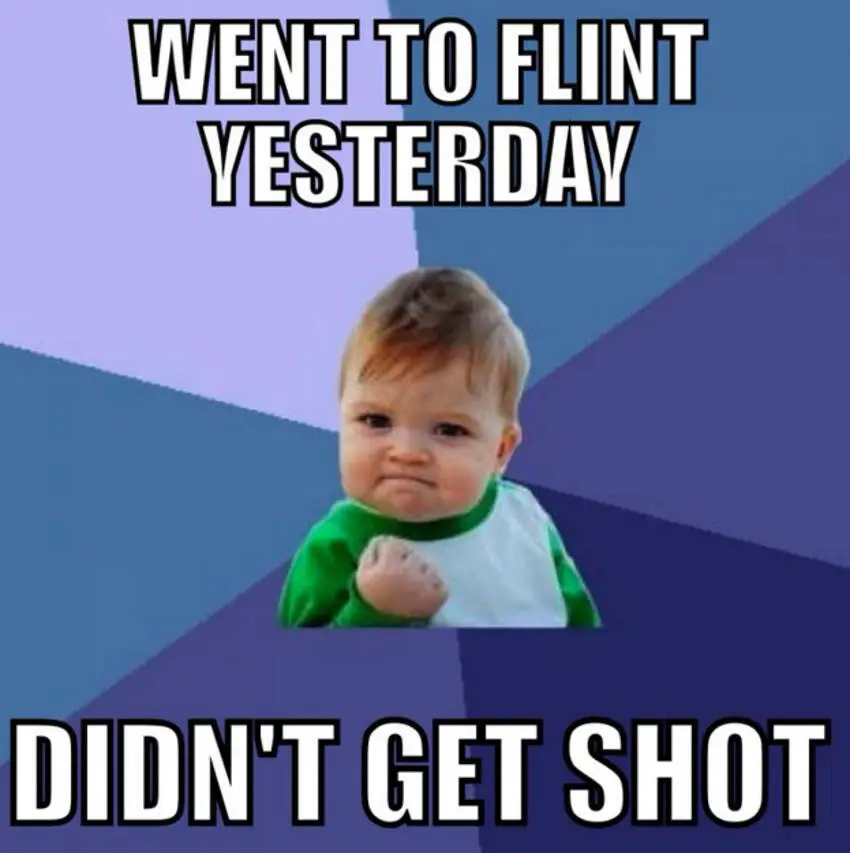 Memes.com
9. This is also a common joke we share.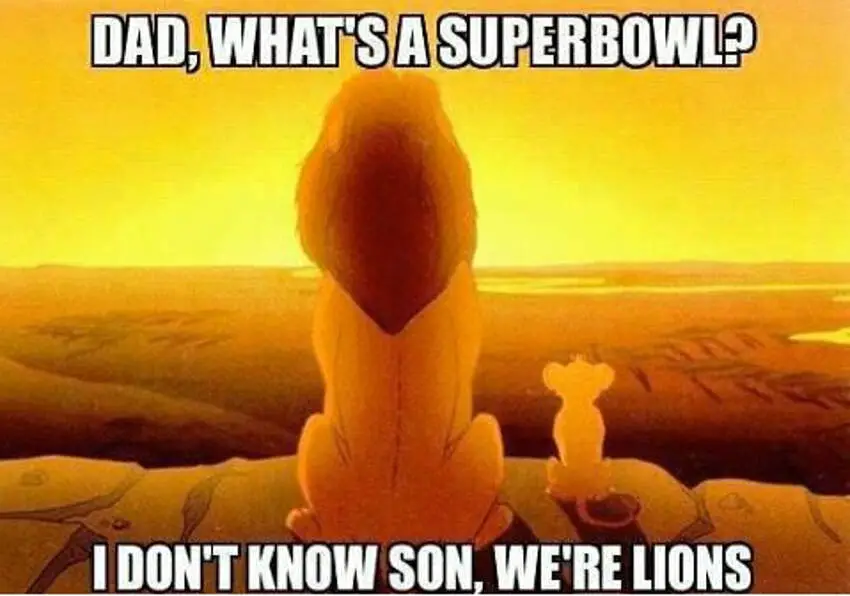 WI.com
10. This might happen in April.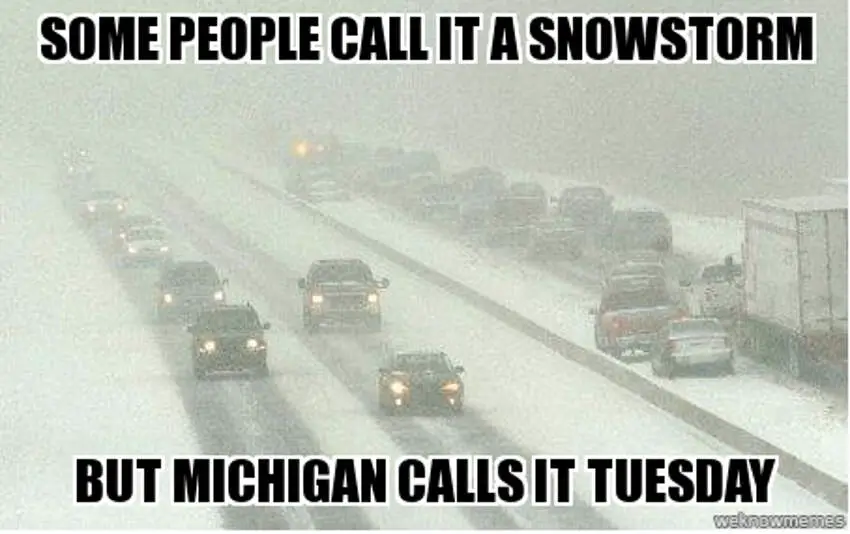 QuickMeme.com
11. This might happen in September.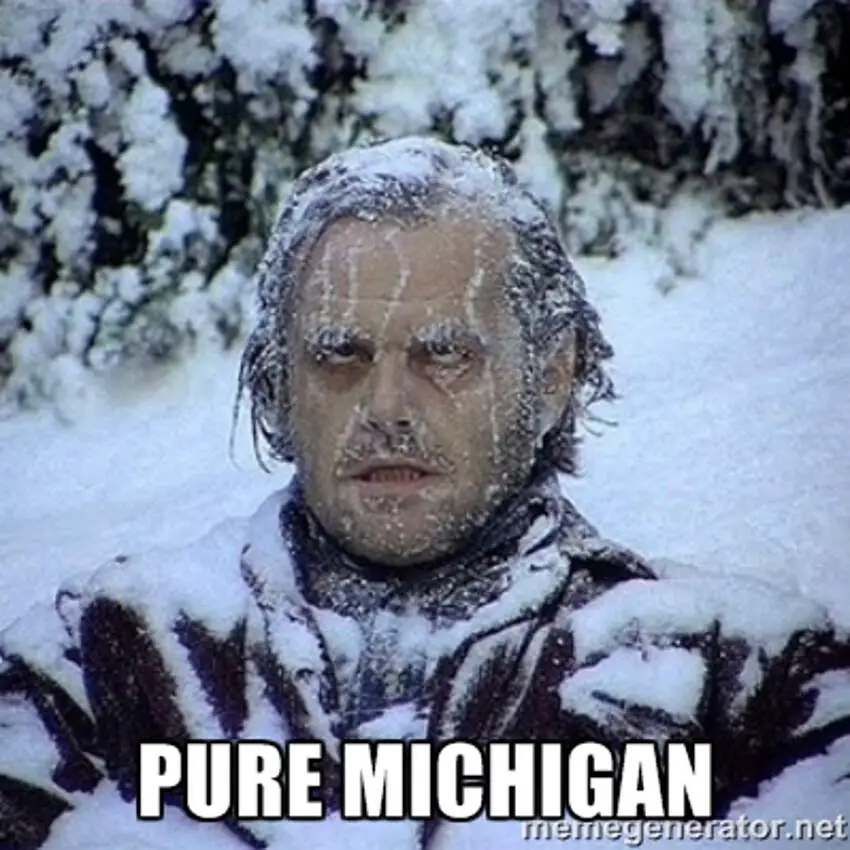 HilariousWI.com
12. We have a love/hate with Mother Nature.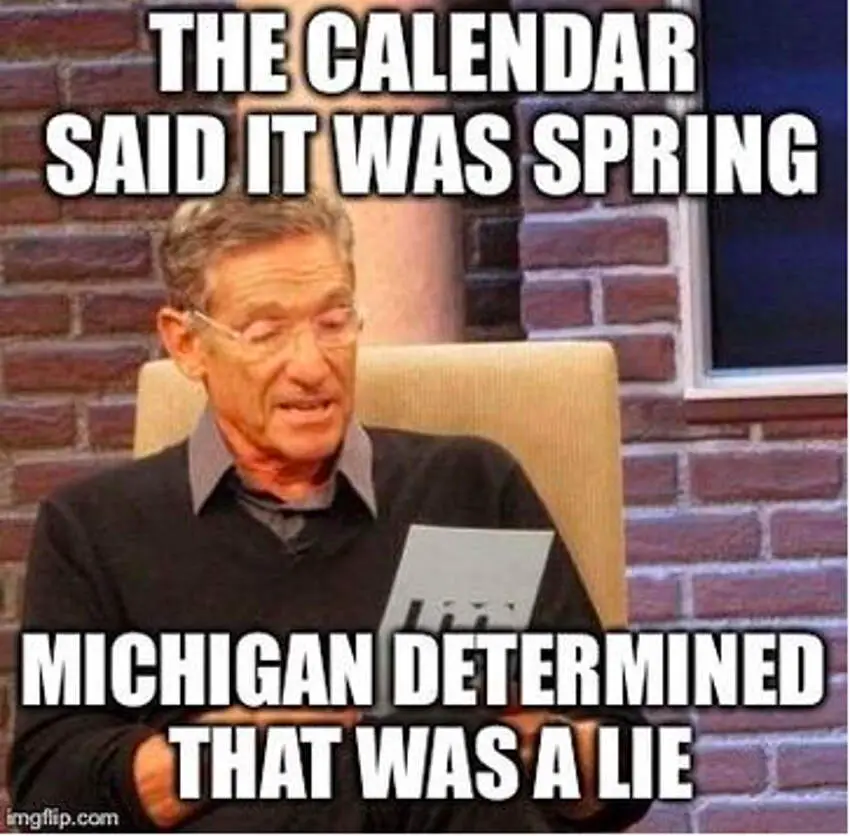 13. It's usually when we're in a hurry, too.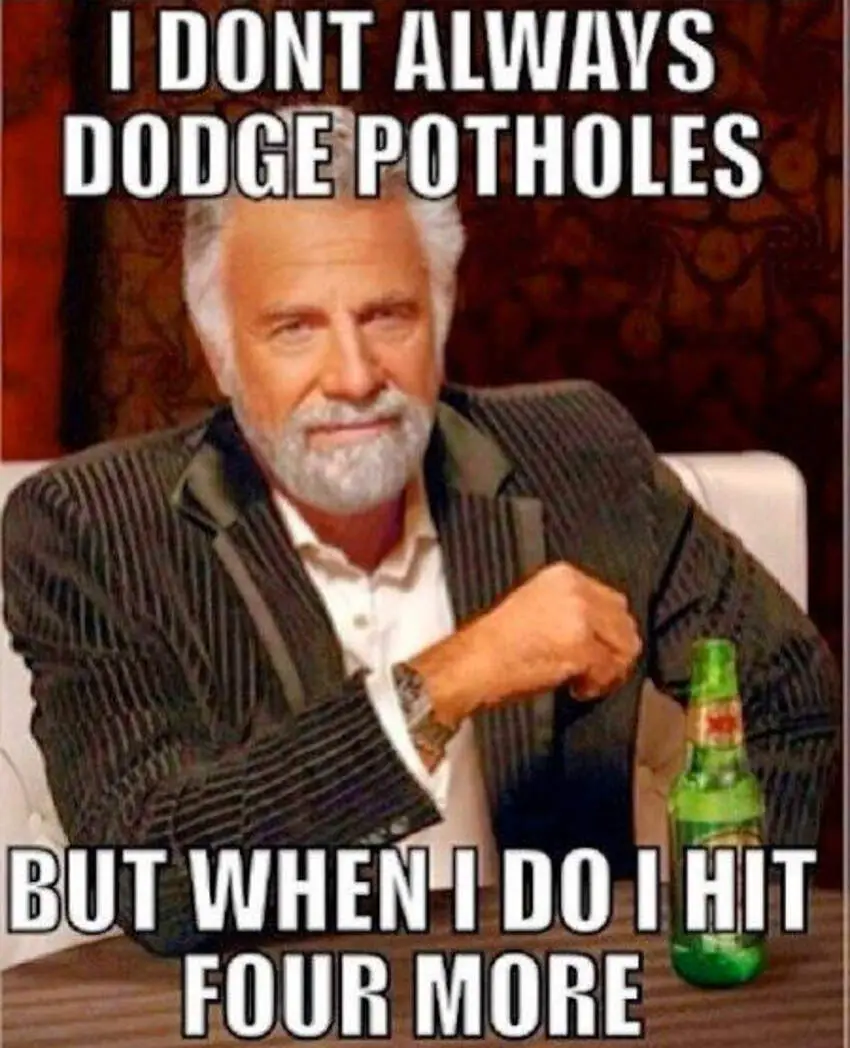 Google
14. This is the U.P. for sure.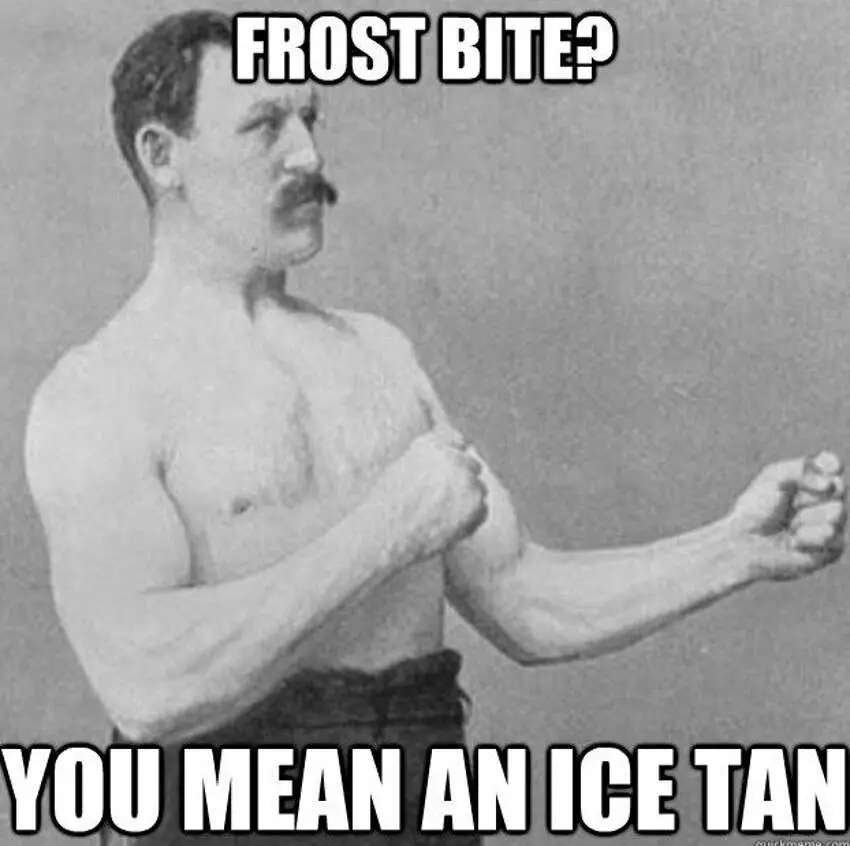 15. …as is this.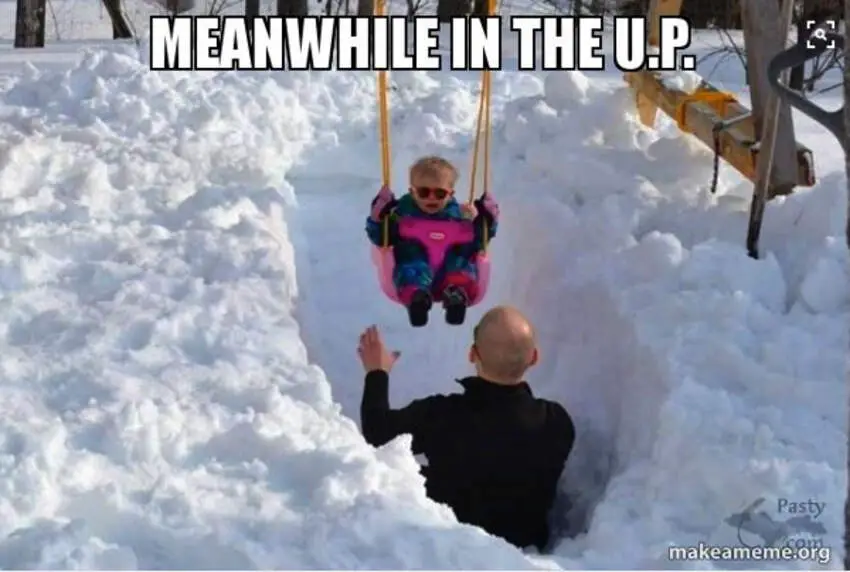 Google
16. Our kids must be pretty smart since they never miss school.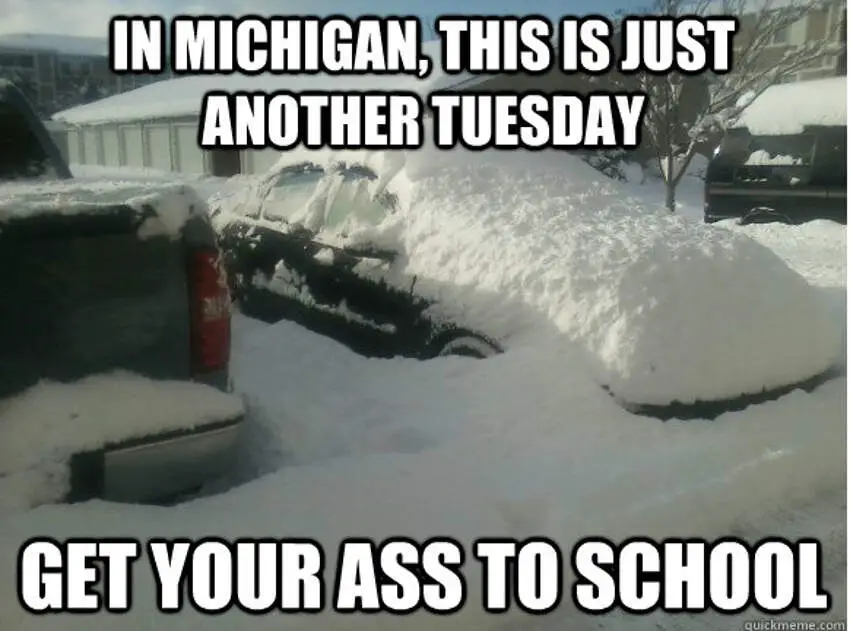 Google
17. It's just not the same down south.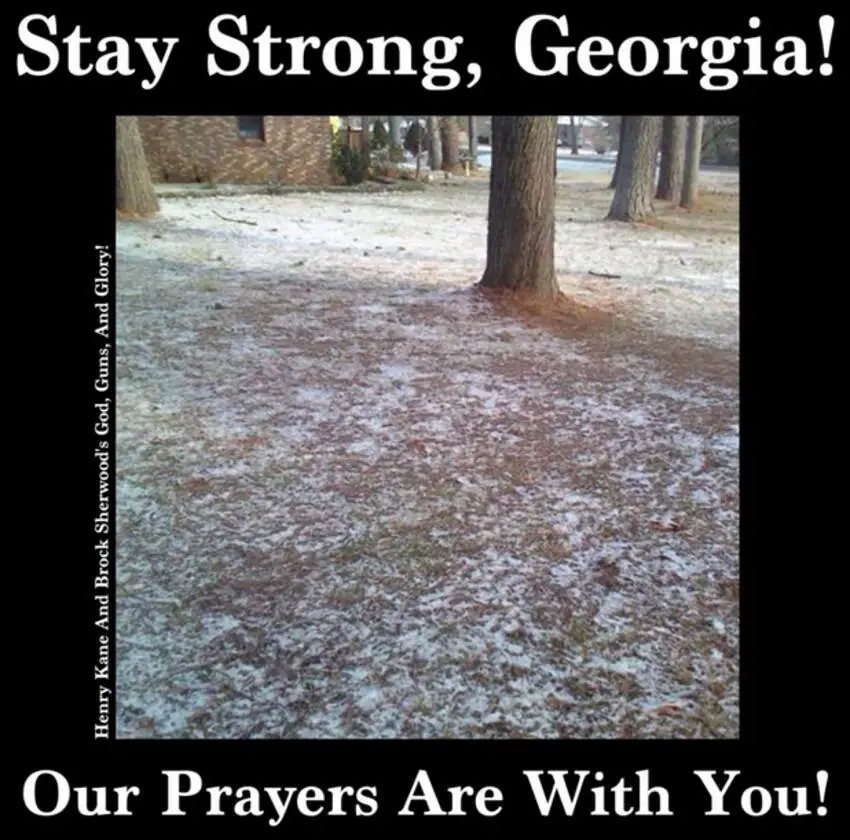 Google
18. Or out west.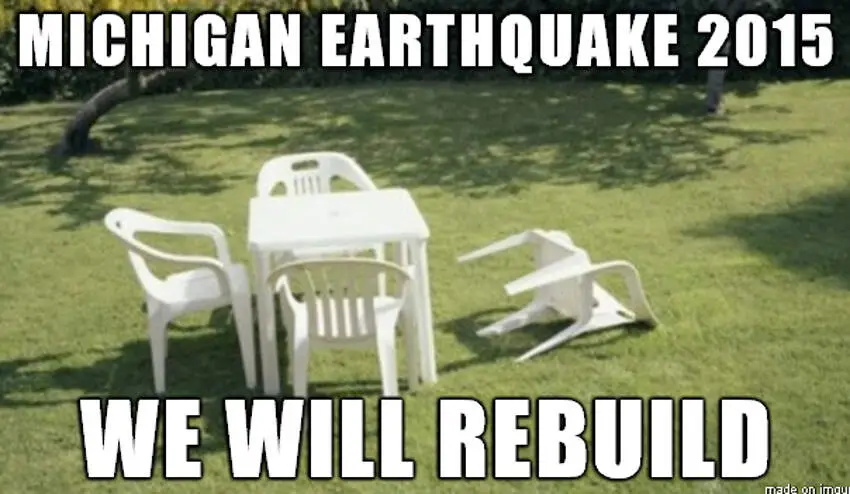 Google
19. We've all been there.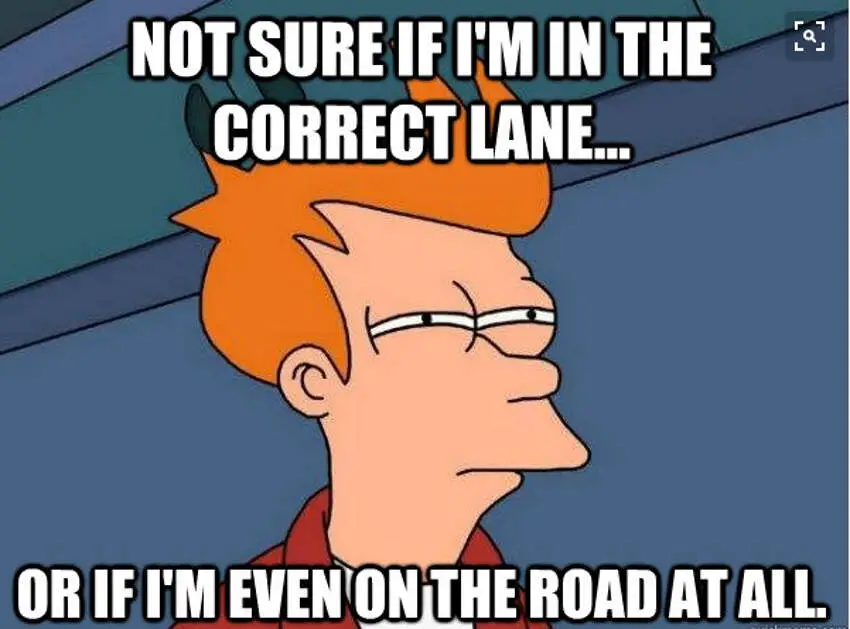 Google
20. We can all laugh at this one.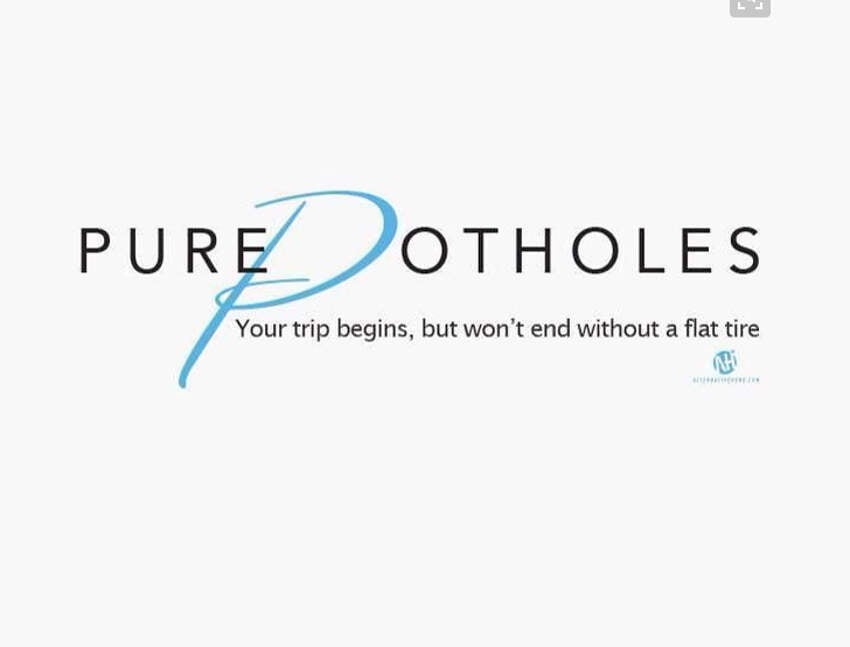 Google
21. Let's all sing this one together now.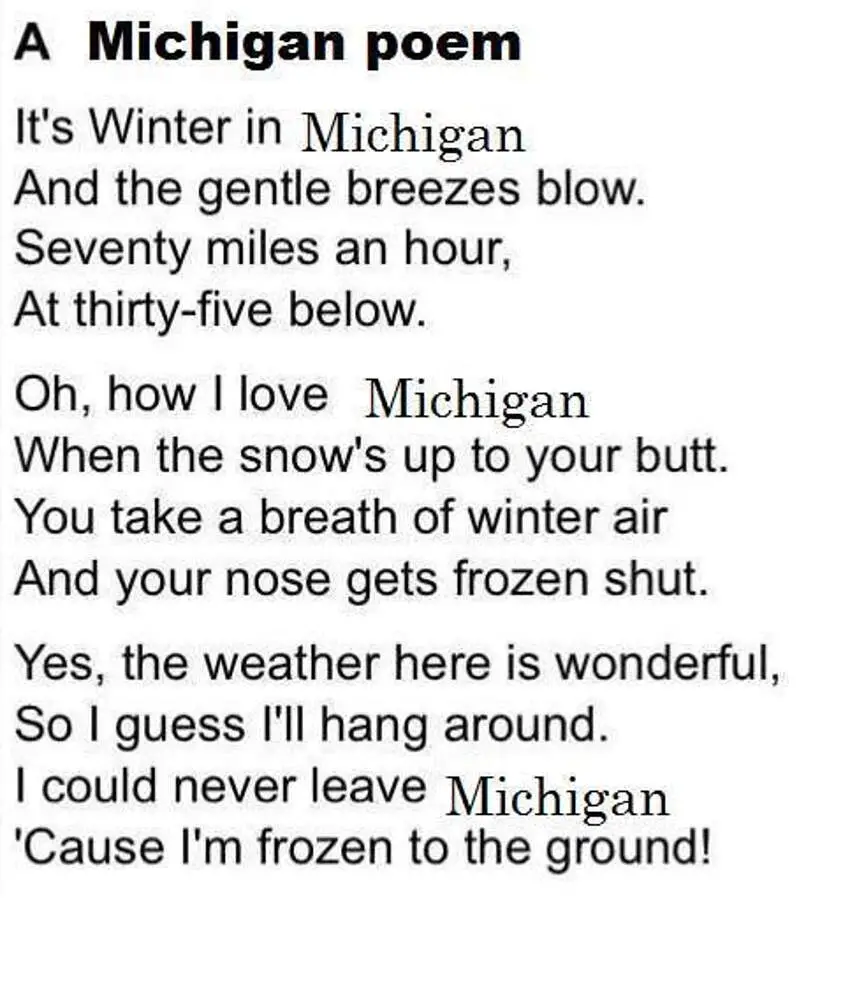 Google
22. Do you miss spring yet?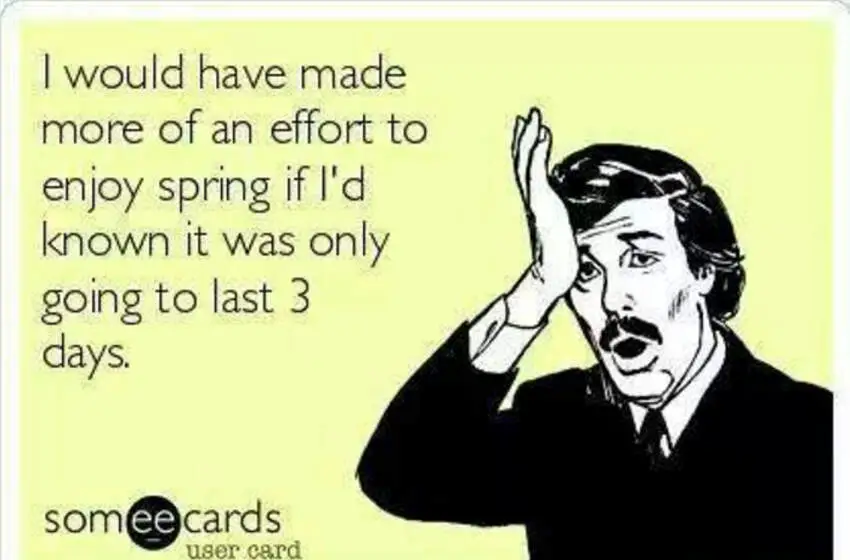 Google
23. Uh, yeah.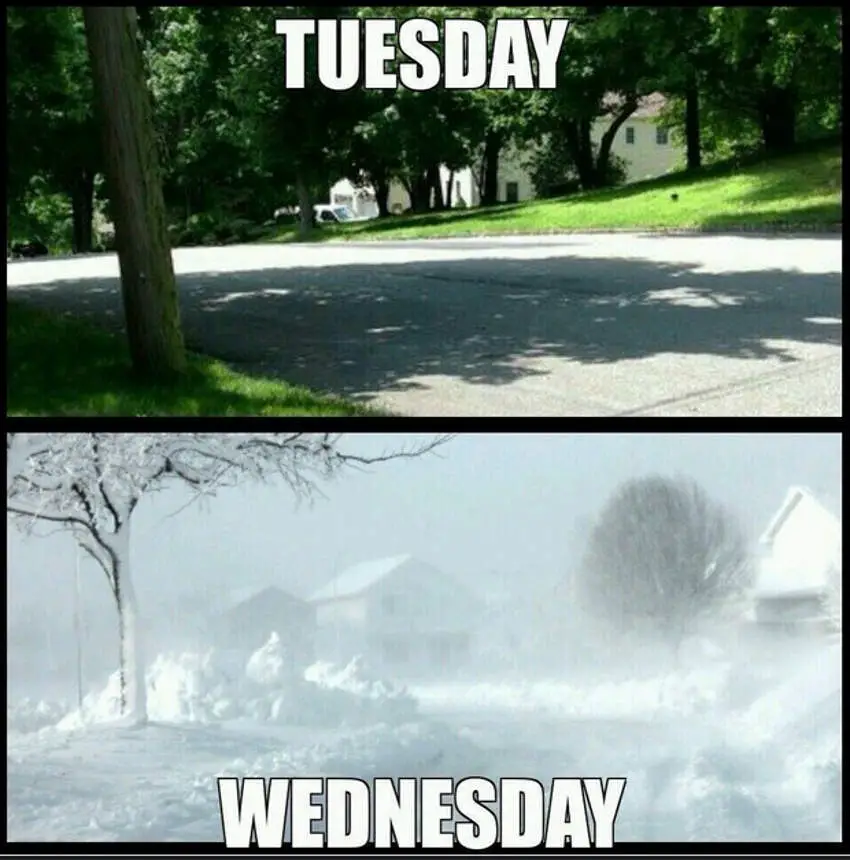 Google
24. At least winter keeps us in shape!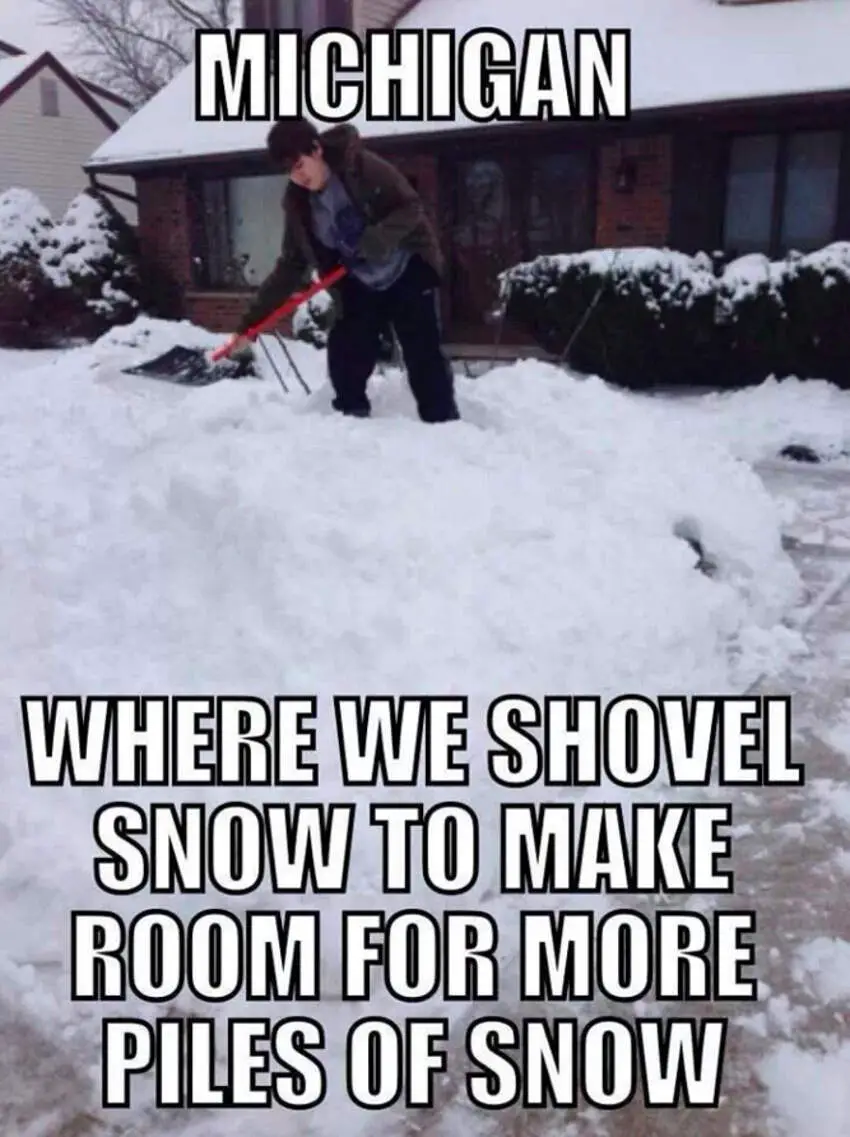 Google
25. Pray for sun, instead.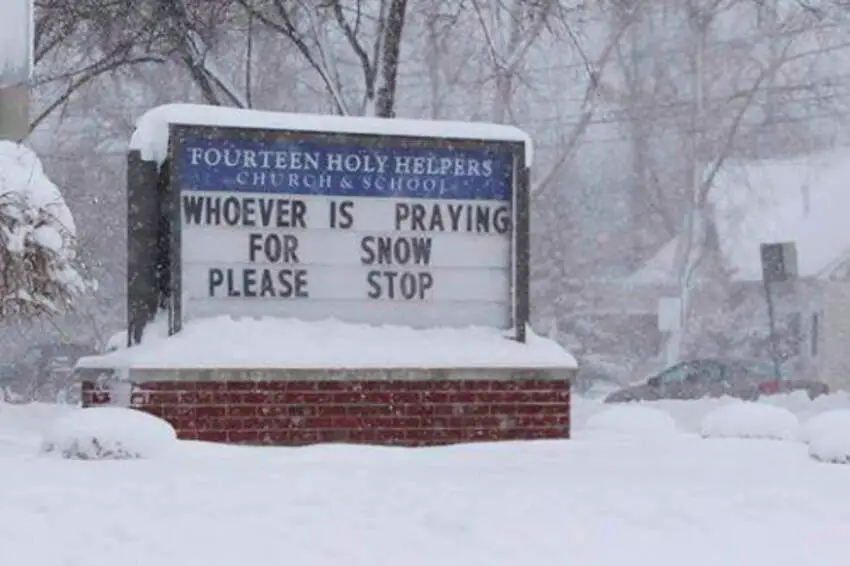 Google
26. We've all had to deal with this at one time. Probably for a crummy job, too.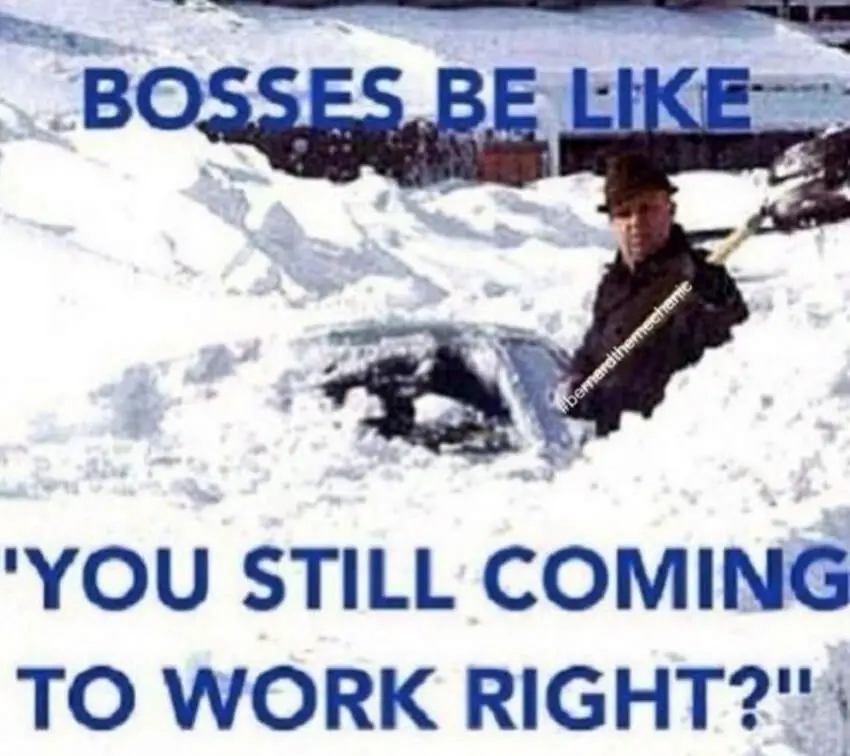 Google
27. Raise your hand if you've hit a deer before.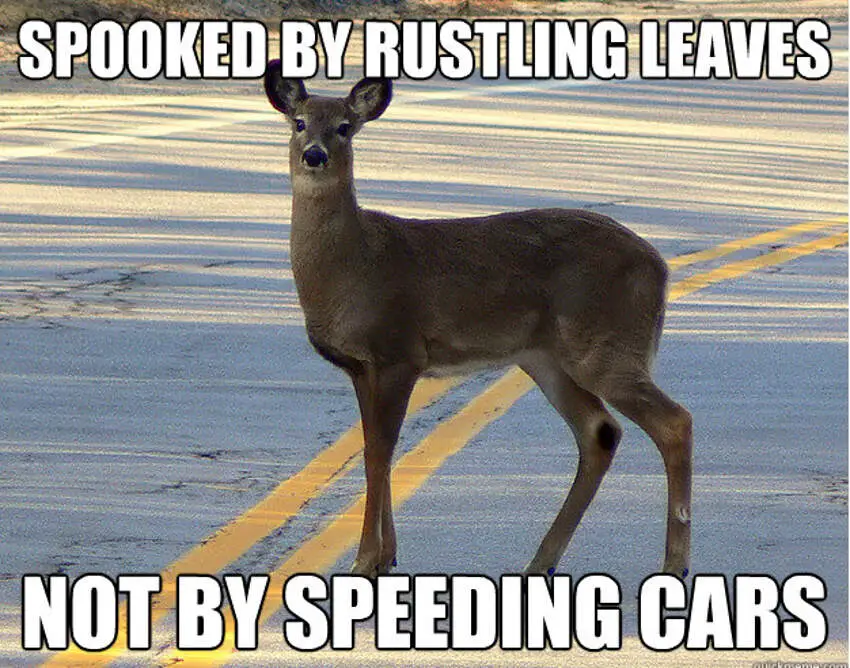 Google
28. We all know this guy.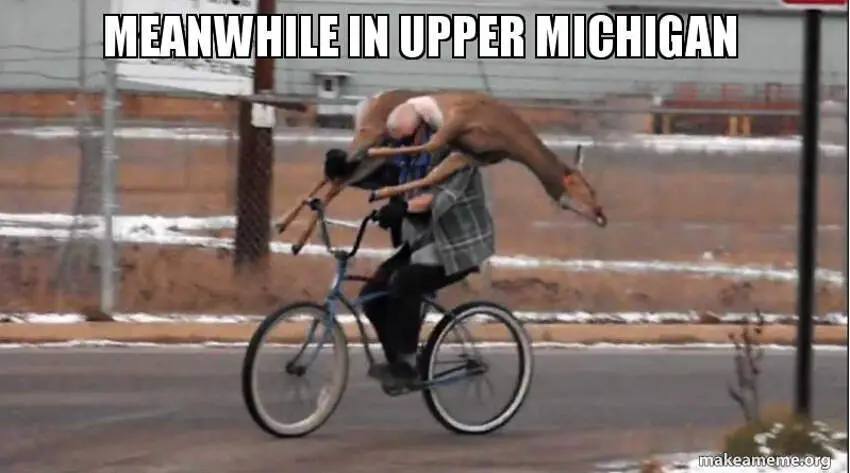 Google