When people first think of the west coast, they usually think of California and most specifically, San Francisco.
But the west coast has a lot more to offer than just the California obsession. Washington state is one that should not be skipped over, for it has many amazing things to offer just about anybody.
Love rainy days? Go to Washington.
Want to live near the coast? Washington.
Obsessed with Grey's Anatomy? You betcha, Washington.
Most specifically, Washington has Seattle, which is one of America's top cities to live in. But if cities aren't your thing, Seattle is a great place for nature enthusiasts. The Pacific Crest Trail runs through Washington State and the state is covered with dense, lush forest waiting to be explored.
The only major negative about Washington, other than the rain, is that Washington state can be incredibly expensive. Seems to be a common west coast theme. So where can you live in Washington that gives you access to beaches, mountains, trails, Starbucks, and more, without taking a major cut out of your paycheck?
Luckily for you, we also think Washington is a pretty great place and have found you the top ten most affordable cities in Washington. Hopefully, by living in these more affordable cities, you can have a larger Starbucks budget. You need those hot coffees for rainy days.
What's the most affordable place to live in Washington? Ever heard of Quincy, Washington? Maybe you should be checking it out because it's our cheapest ranked city in Washington.
If you are feeling more of the coastal vibe, perhaps checking out Hoquiam and Woodland should be next on your list.
Either way, these cities allow you access to this state's beautiful resources and cities without breaking the bank. Are you are curious about how we crunched the numbers to get our ranking?
Keep reading to learn how we did our methodology and to learn more about our top ten cheapest cities in Washington.
And if you already knew these places were cheap, check out some more reading about Washington and the cheapest places in the country:
The 10 Cheapest Places To Live In Washington For 2021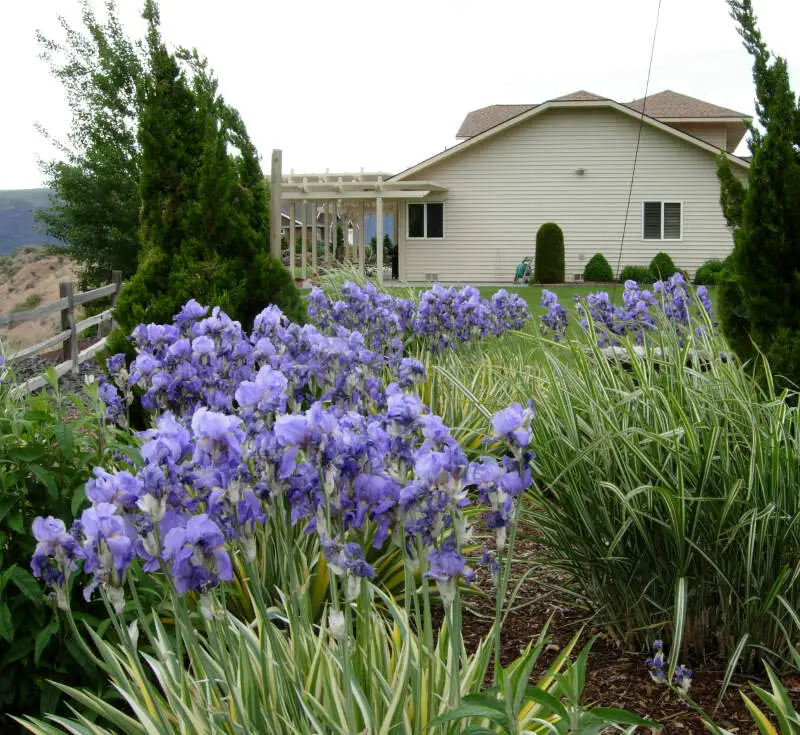 Located in central Washington, Quincy is the cheapest place to live in the state. "Opportunities Unlimited" is the city's motto, and boy is that true in monetary terms.
The median income in Quincy is $58,919 and the median home price is $153,500, giving the city the fourth lowest ratio of home price to income in Washington. And while rent in Quincy is slightly higher than #1 Connell, renters pay the eighth lowest proportion of their income for rent in Washington. Couple these low bills with free activities like hiking around Ancient Lakes, and your savings will grow faster than you know what to do with them.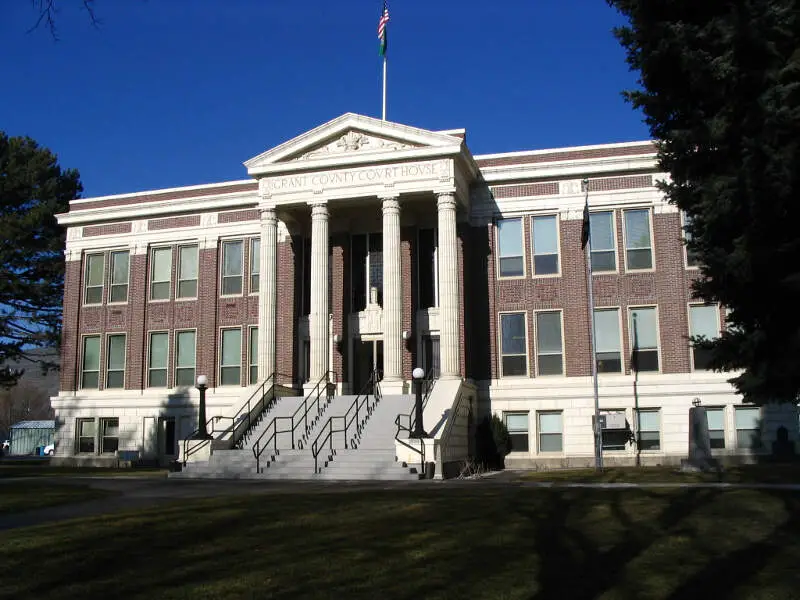 Washington may be one of the most expensive states in America, but you wouldn't know it in Ephrata, the second most affordable city in the state. Ephrata is a great place to buy or rent, with both options costing less of your hard-earned income than most cities in Washington. The median income in Ephrata is $54,587 and the median home price is $162,900. At just a hair over $700/month, Ephrata's median rent is slightly higher than the cities above, but still substantially lower than Washington in general.
Ephrata is located in central Washington, just east of Quincy.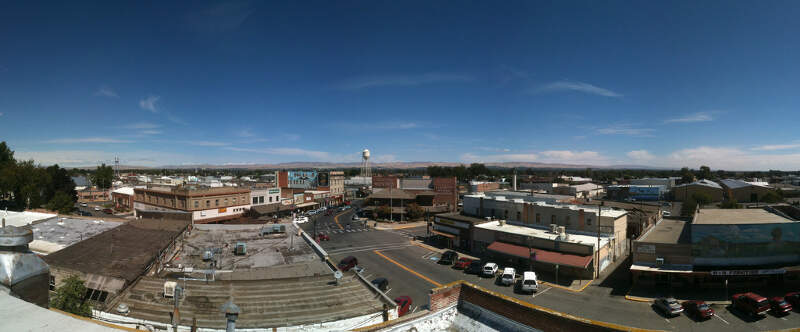 Located 20 miles southeast of Yakima, Toppenish is the third cheapest place to live in Washington. At a median price tag of $130,100, Toppenish boasts some of the cheapest homes in the state. And with residents earning a median income of $50,089, you'll have the mortgage paid off before you even finish unpacking. As a bonus, you can see loads of spectacular art in Toppenish without spending a dime, because the city has over 75 murals to see. Trying to spot them all would be an inexpensive way to spend the day in Washington's third most affordable city.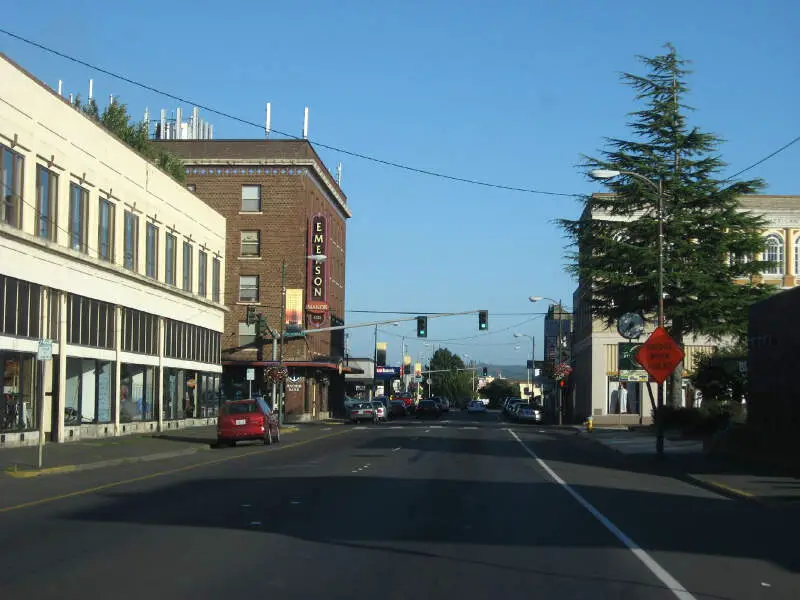 Located an hour west of Olympia, Hoquiam ranks as the fourth most affordable city in Washington. Not to mention it's the only city on this list that boasts ocean views and beaches. You'd have no idea you're living in one of the most expensive states in the country if you moved to Hoquiam, where the median home price is the second lowest in Washington at $110,900. With folks in Hoquiam pulling in a median income of $45,667, Hoquiam has the best home price to income ratio in the state. The only thing keeping Hoquiam from a higher spot on this list is a not-so-impressive income to rent ratio.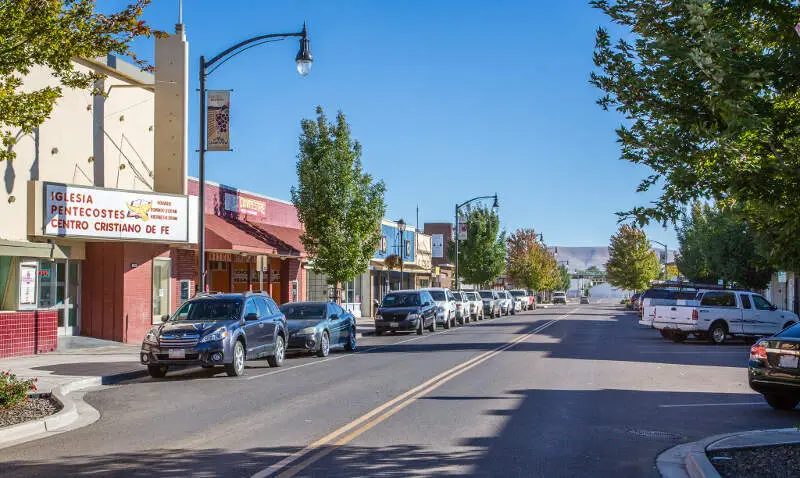 Located between Yakima and Kennewick, Grandview is the fifth cheapest city in Washington. With a combination of both a middle-of-the-pack median home price and median income at $145,400 and $49,002 respectively, Grandview has the ninth lowest home price to income ratio in the state. You can save even more money by buying your produce at Bill's Berry Farm instead of the grocery store.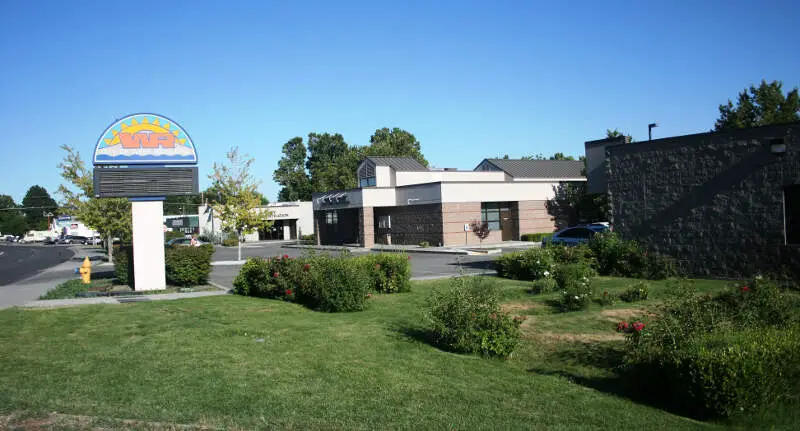 Centered around the cities of Richland, Kennewick, and Pasco, West Richland is the sixth cheapest city in Washington.
A word of warning about West Richland — you'll need to secure a high-paying job before the city's affordability becomes apparent. With a median home price of $270,500 and a median rent of $1,280, housing in West Richland is about 30% pricier than the next highest cities on this list. However, because residents earn a median income of $99,817, folks pay a smaller proportion of their salaries for housing.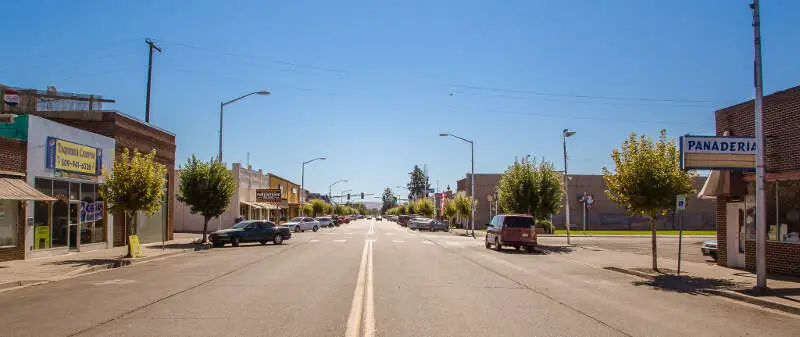 The seventh most affordable city in Washington is Wapato, a suburb of Yakima. Washington may have one of the highest rents in America, but nobody's told Wapato, where the median rent is a measly $687. That's bound to make Seattleites jealous. At $112,400, Wapato also has some of the cheapest homes for sale in Washington. Even better, the home price to income ratio is the seventh best in the state.

With a population of 72,899, Pasco is by far the biggest city on this list, so if you want affordability without sacrificing big city amenities, this is the place for you. And with Sacajawea State Park in your backyard, it's not like you'll be super far from nature either.
At $199,400 and $922/month for median home price and rent respectively, Pasco may seem a touch on the pricey side of this list. But residents are paid more as well, with a median income of $62,775. That doesn't put Pasco in the top ten statewide for either home price or rent to income ratio, but solid rankings in each category places Pasco firmly on this list.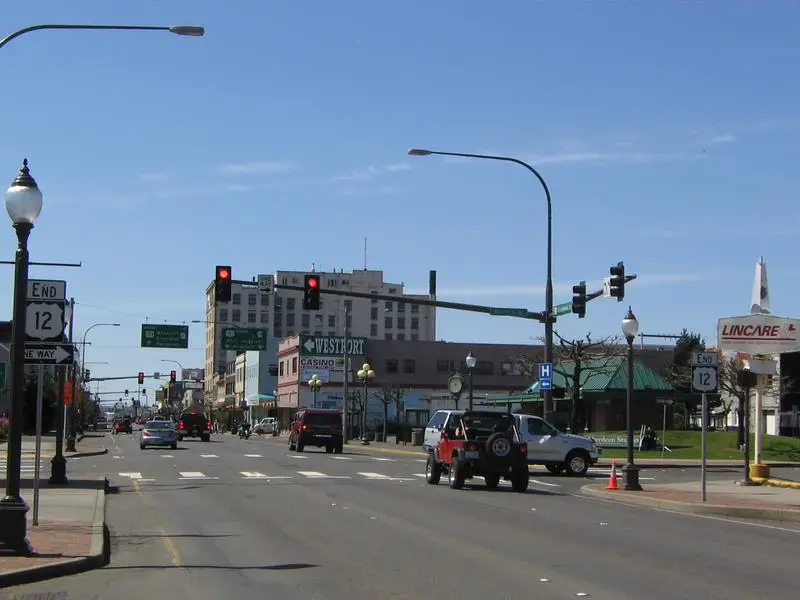 Aberdeen used to be a rough town. Around the turn of the 20th century, it had earned the nickname "Port of Missing Men" because of the tendency of sailors to get murdered there. These days, the community's reputation has changed somewhat. Now it's known as one of the most affordable places to live in Washington.
Crime is still an issue in the area. The crime rate runs about 80% above the national average. There are other benefits for the 16,456 residents, however. Namely, Aberdeen has an extremely reasonable housing market.
The median home price sits at $124,300. That equates to the fourth cheapest level in the state. You can get a good deal on rents as well. The median value there stands at $754 per month. Overall, the cost of living in Aberdeen comes in at 90% the national average, thanks largely to affordable housing.
Aberdeen is built on Grays Harbor on the Pacific Coast. Seattle, the state's biggest city, is a two-hour drive to the northeast. Just north of Aberdeen, you can find the Olympic National Forest, a great place for hiking and other outdoor activities.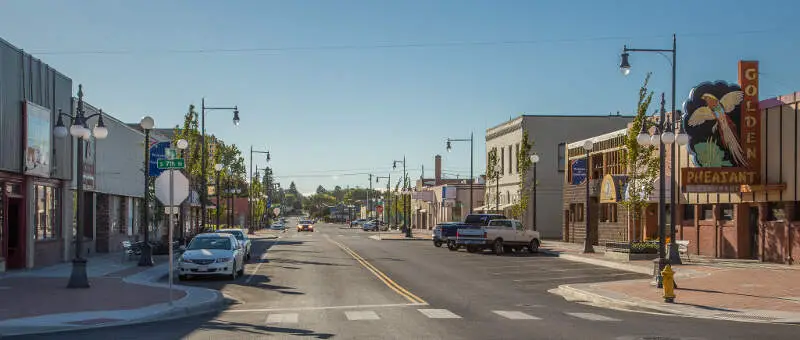 Sunnyside has one of the most upbeat names for a town. Located in the south-central part of the state, the community sits along I-82, near the Yakama Indian Reservation. And there is some reason for the 16,559 inhabitants of Sunnyside to be so sunny: they live in the number 10 cheapest location in all of Washington.
The overall cost of living in Sunnyside ranks at 90% of the U.S. norm. While you can get a good deal on utilities in the region, the main living-expense value comes from cheap housing. The median home price sits at $129,400, the sixth lowest mark in Washington.
Rents present a great value as well. The median level there stands at $722 per month. That's the fourth best reading in the state.
Elsewhere in the economy, the median income comes in at $42,780 while the unemployment rate sits at 8.14%. Crime is a modest problem in the area. The crime rate hovers about 35% above the U.S. standard.
In terms of local excitement, the Hanford Reach National Monument lies just north of town. Or you can jump on I-82 and get to Seattle in around 3 hours.
How We Determined The Most Affordable Places To Live In The Evergreen State For 2021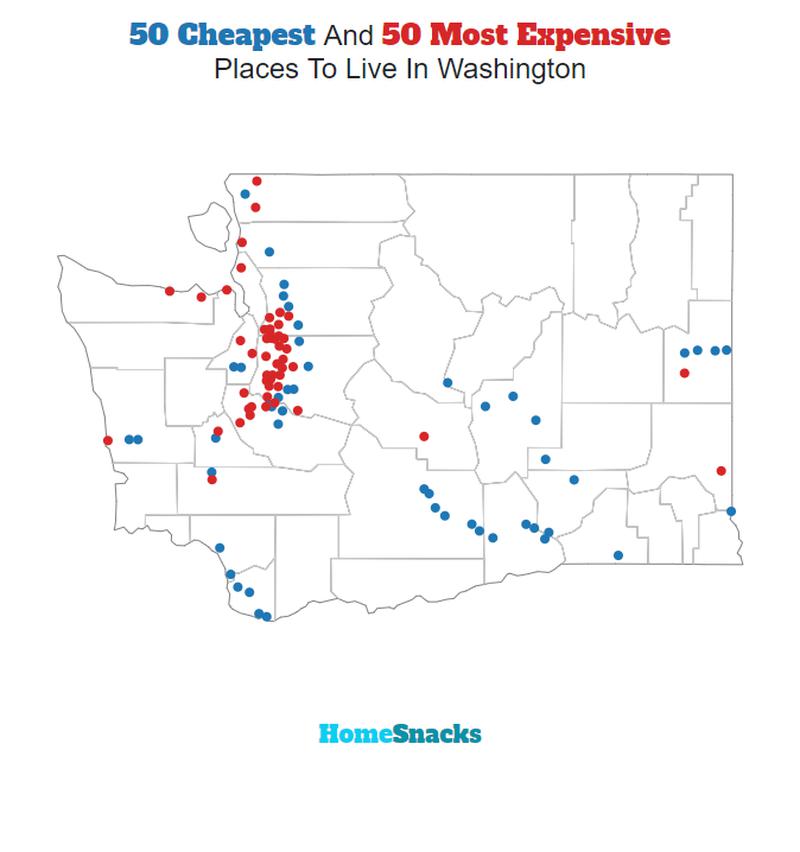 The two most important things to think about when it comes to being able to afford if you can live comes down to:
How much do money do I make?
How much do I have spend to live there?
You need to understand your costs in the context of how much money you make.
For example, if the median household earns $100,000 and spends $40,000 on housing it's actually cheaper to live there than a place with a median income of $50,000 and housing costs of $21,000. You might spend more on housing, but you have more money overall to play with.
With that example in mind, we derived several statistics from the latest Census American Community Survey 2015-2019 around incomes and costs. They are:
Median Home Price / Median Income (lower is better)
Median Income / Median Rent (Higher is better)
Median Home Price
We added simply median home price because high home prices generally correlate with higher expenses for all costs related to homes (heating, electricity, etc).
You can then compare these metrics in each of the places in Washington to figure out which is the least expensive.
What you are left with is a "Cost of Living Index" by taking the average rank of each of these metrics for each city.
So we used that cost of living index in order to rank all of the 120 places in Washington that have more than 5,000 people.
The place with the lowest cost of living in Washington according to the data is Quincy. You can download the data here.

There You Have It Mr. Or Mrs. Washington Cheapskate
If you're looking at the cost of living numbers in Washington, this is an accurate list of the most affordable places to live in Washington for 2021.
Here's a look at the most expensive cities in Washington according to the data:
Lynnwood
Bellingham
Seattle
For more Washington reading, check out:
The Most Affordable Places To Live In Washington
Editor's Note: We updated this article for 2021. This is our seventh time ranking the cheapest places to live in Washington.