Swipe left for slideshow. Article continues below.
You might think your town is old, but it probably isn't the oldest in the country.
That is unless you live in St. Augustine, FL. Which looks pretty good for being 454 years old.
That's older than America for those playing at home.
So that got us thinking, what is the oldest city in Vermont? And how old is that when you put it into perspective of St. Augustine or American Independence in 1776?
Because even if your Vermont city or town is old, it isn't really all that old in the grand scheme of things. For example, the Pyramids in Egypt were built around 2600 BC, a cool 4100 years before St. Augustine.
And now that we have you thinking about how the time line of your existence is really kind of unimpressive on the timeline of history, let's drop right into the analysis.
These are the 10 oldest cities and towns in the Green Mountain State according to their 'date of foundation':
For being 114 years old, Burlington doesn't look a day over 40. And the newest city in Vermont? That would be Essex Junction — a brand spanking 113 years old.
Read on for a look at the oldest places in Vermont or feel free to check out the best places to live in Vermont or the safest.
How We Determined When A City Was Founded In Vermont… Or Is It Settled?
Surprisingly, there's not a definitive data set that contains the dates of incorporation or settlement for cities in America. Put differently, there's no official data set from the Census that contains when every place in America was founded.
So what did we do instead?
Use the internet's version of official government data — Wikipedia of course!
For the majority of cities in Vermont, Wikipedia offers data on some kind of 'date of foundation' in the infobox. Unfortunately, because it's Wikipedia and not a sprawling government bureaucracy, that can take the form of any of the following nomenclature (plus others):
Founded
Settled
Incorporated
Approved
Chartered
And then even more stuff — for example Atlanta has a 'Terminus' date, whatever that is.
If no 'date of foundation' was found in the infobox, we looked to the general text in the History section of the city for 'Founded in XXXX'.
All in all, we were able to collect data on 8 out of 12 in Vermont with over 5,000 people. That's good for a 66.7% completion rate.
We then ranked them from oldest to newest with Burlington turning out to be the matriarch of Vermont at the ripe old age of 114.
Here's a look at the top ten and a snippet of their history from Wikipedia.
1. Burlington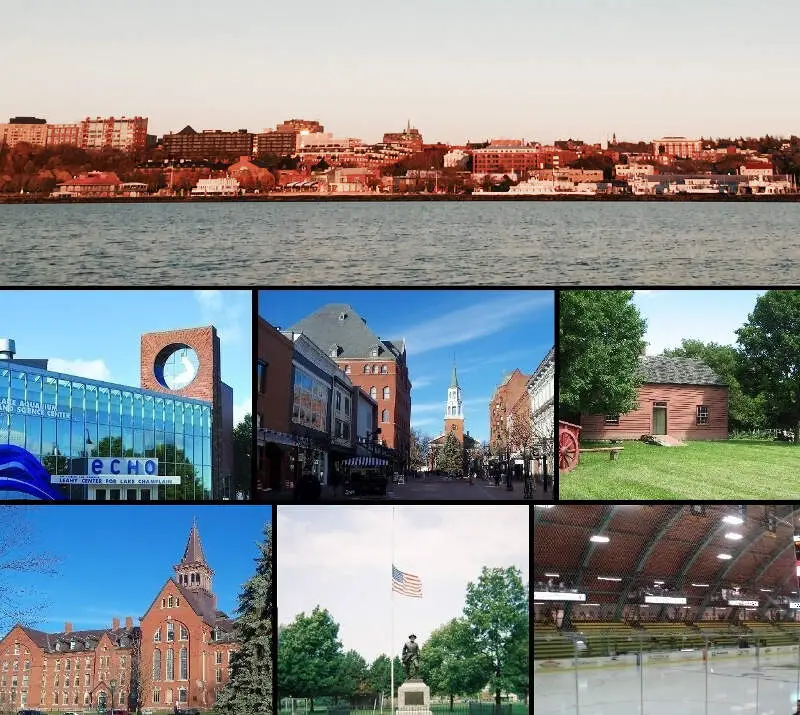 Population: 42,453
Founded: 1904
Age: 114
One of the New Hampshire grants, the land that was developed as Burlington was awarded by New Hampshire colonial governor Benning Wentworth on June 7, 1763 to Samuel Willis and 63 others. In the summer of 1775, settlers began clearing land and built two or three log huts, but the outbreak of the American Revolutionary War delayed permanent settlement until after its conclusion. In 1783, Stephen Lawrence arrived with his family. The town was organized in 1785.
2. Bennington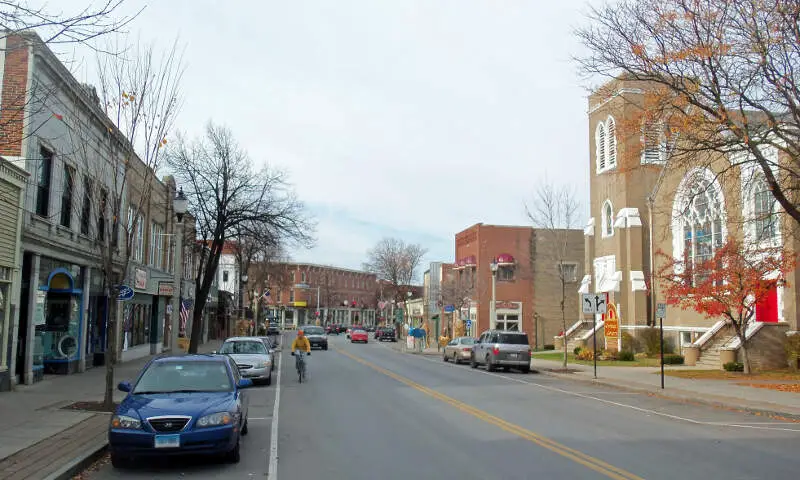 Population: 8,813
Founded: 1904
Age: 114
First of the New Hampshire Grants, Bennington was chartered on January 3, 1749, by Colonial Governor Benning Wentworth and named in his honor. It was granted to William Williams and 61 others, mostly from Portsmouth, New Hampshire. The town was first settled in 1761 by four families from Hardwick and two from Amherst, Massachusetts. They were led by Capt. Samuel Robinson, who camped in the river valley on his return from the French and Indian War.
3. Montpelier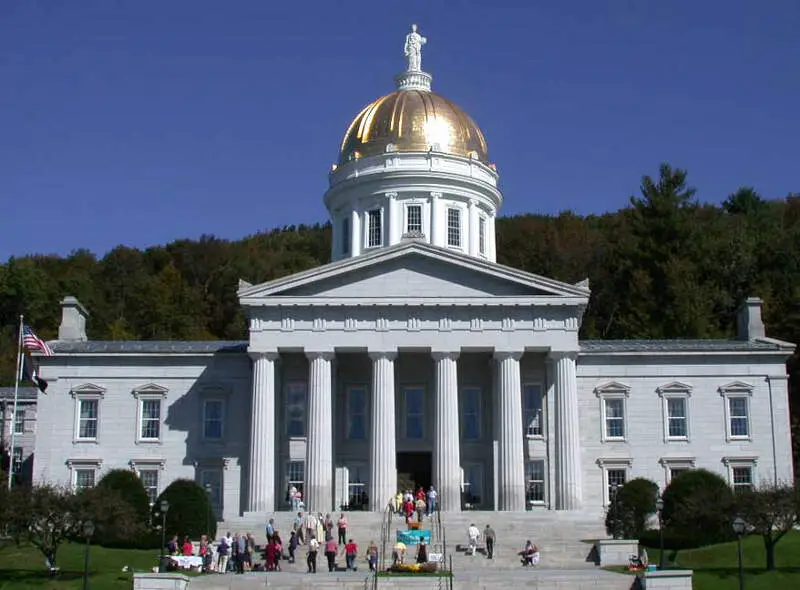 Population: 7,584
Founded: 1904
Age: 114
The first permanent settlement began in May 1787, when Colonel Jacob Davis and General Parley Davis arrived from Charlton, Massachusetts. General Davis surveyed the land, while Colonel Davis cleared forest and erected a large log house on the west side of the North Branch of the Winooski River. His family moved in the following winter.
4. Brattleboro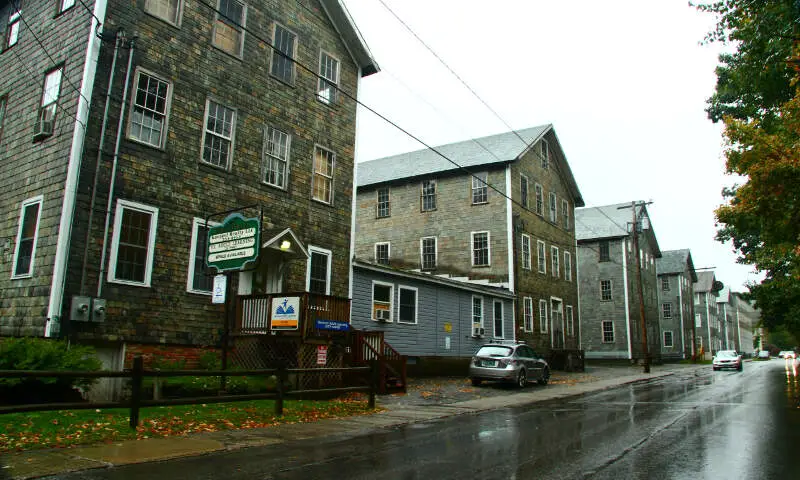 Population: 6,934
Founded: 1904
Age: 114
Because Native Americans in the region tended to name places and regions after their rivers or watersheds, the site of today's Brattleboro, the confluence of the West River and the Connecticut River, was called 'Wantastiquet' by the Abenaki people, a name meaning, according to various translations, 'lost river', 'river that leads to the west', or 'river of the lonely way'. Today known mostly by its English-translated name, the West River remains demarcated by New Hampshire's towering Mount Wantastiquet, rising 1,000 feet above water level directly opposite its mouth, and Lake Wantastiquet, near where it rises at its source. The Abenaki would transit this area annually between Missisquoi (their summer hunting grounds near the current-day town of Swanton) in northwestern Vermont, and Squakheag (their winter settlement or camps) near what is now Northfield, Massachusetts. The specific Abenaki band who lived here and traversed this place were called Sokoki, meaning 'people who go their own way' or 'people of the lonely way'. The Abenaki's inclusive name for what is now Vermont was 'Ndakinna' ('our land'), and in the 17th and 18th centuries, as more Europeans moved into the region, their often vigorous measures of self-defense culminated in Dummer's War (also known variously as Greylock's War, Three Years War, Lovewell's War, the 4th Indian War, and in Maine as Father Rasle's War). Most Abenaki allied with the French during this period, and following what is now known as the French and Indian War (1754–1763), they were largely driven north or fled into Quebec, further opening the way for English – and later United States – settlements in the area.[citation needed]
5. Middlebury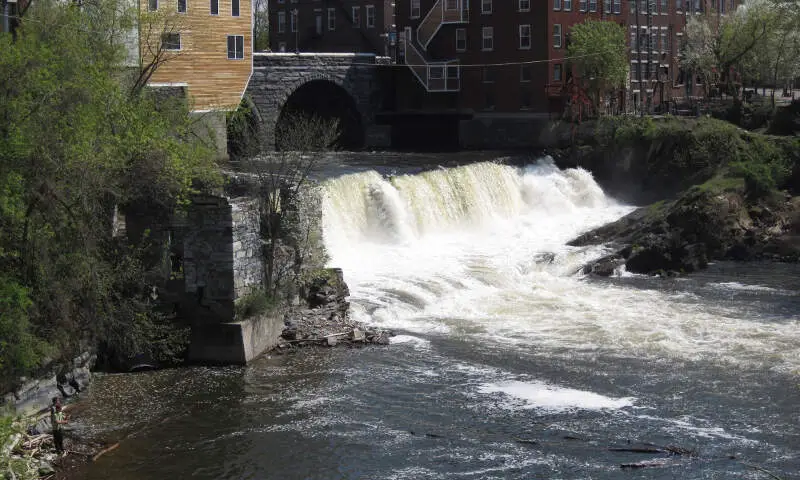 Population: 7,024
Founded: 1904
Age: 114
One of the New Hampshire Grants, Middlebury was chartered by Colonial Governor Benning Wentworth on November 2, 1761. The name 'Middlebury' came from its location between the towns of Salisbury and New Haven. It was awarded to John Evarts and 62 others. The French and Indian Wars ended in 1763, and the first settlers arrived in 1766. John Chipman was the first to clear his land, Lot Seven. During the Revolutionary War, much of the town was burned in Carleton's Raid on November 6, 1778. After the war concluded in 1783, settlers returned to rebuild homes, clear forests and establish farms. Principal crops were grains and hay.
6. St. Johnsbury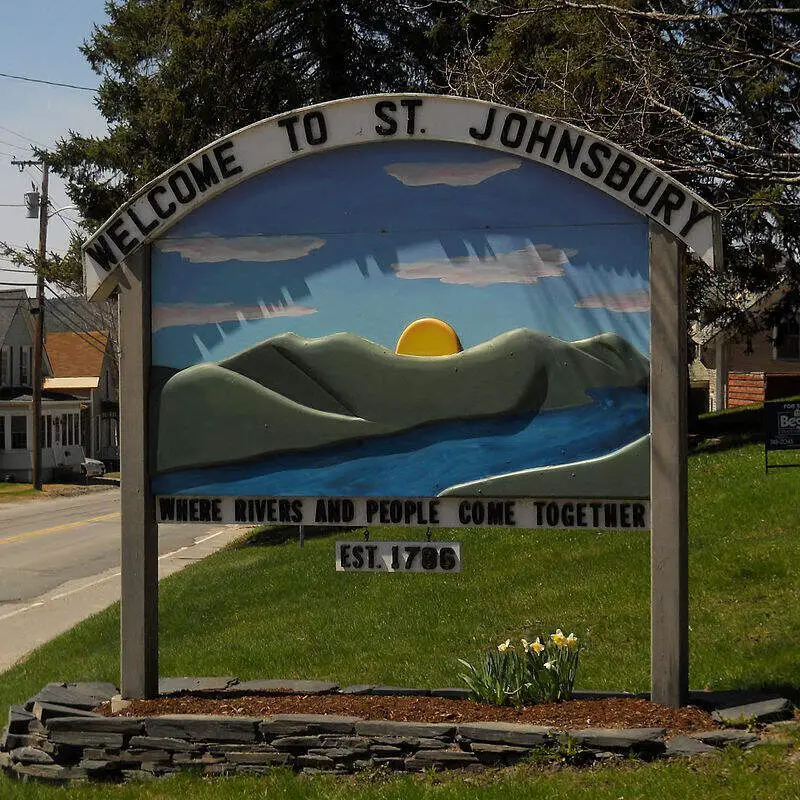 Population: 5,789
Founded: 1904
Age: 114
The town was originally granted in 1760 as part of the New Hampshire Grants and named Bessborough. It was regranted by Vermont in 1786 as Dunmore, and settled the same year. An early settler was Jonathan Arnold, a member of the Continental Congress and author of Rhode Island's act of secession from the United Kingdom in May 1776. Arnold left Rhode Island in 1787 and, with six other families, built homes at what is now the town center.
7. South Burlington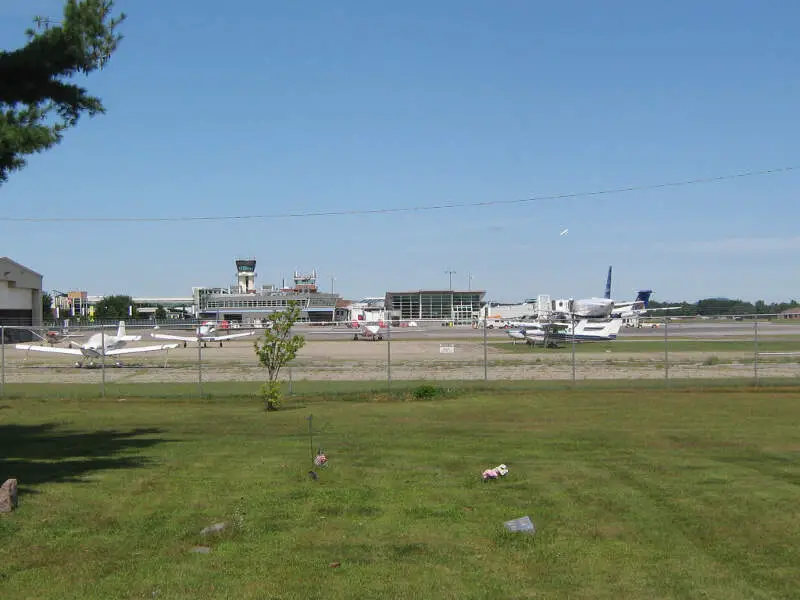 Source: Public domain
Population: 18,773
Founded: 1905
Age: 113
The area of South Burlington was first granted by the Province of New Hampshire as part of Burlington township on June 7, 1763.
8. Essex Junction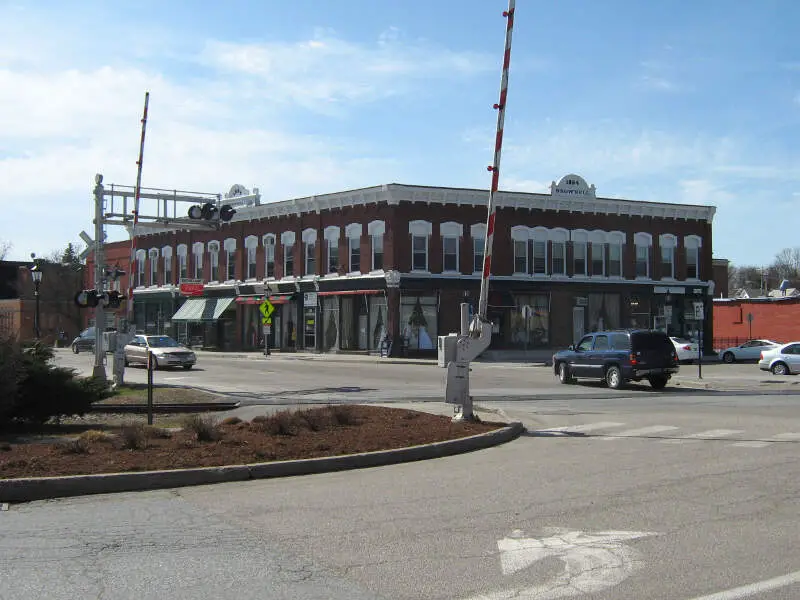 Population: 10,132
Founded: 1905
Age: 113
The village history was affected in a major way by the presence of IBM (now GlobalFoundries), which chose Essex Junction as the site for its facility in 1958.
Oh How Time Flies For The Oldest Towns And Cities In Vermont
So there you have it, a look at some of the oldest places to live in Vermont. If we missed your city's 'date of foundation', let us know in the comments. Or feel free to take a look at the table of the oldest places in Vermont.
And now, let's raise our glasses, to the next 100 years of existence for these cities and towns in the Green Mountain State.
And for those wondering, here are the newest additions to Vermont:
Essex Junction (Founded in 1905)
South Burlington (Founded in 1905)
St. Johnsbury (Founded in 1905)
Detailed List Of The Oldest Cities In Vermont
| City | Rank | Age |
| --- | --- | --- |
| Burlington | 1 | 114 |
| Bennington | 2 | 114 |
| Montpelier | 3 | 114 |
| Brattleboro | 4 | 114 |
| Middlebury | 5 | 114 |
| St. Johnsbury | 6 | 114 |
| South Burlington | 7 | 113 |
| Essex Junction | 8 | 113 |