Swipe left for slideshow. Article continues below.
You might think your town is old, but it probably isn't the oldest in the country.
That is unless you live in St. Augustine, FL. Which looks pretty good for being 454 years old.
That's older than America for those playing at home.
So that got us thinking, what is the oldest city in West Virginia? And how old is that when you put it into perspective of St. Augustine or American Independence in 1776?
Because even if your West Virginia city or town is old, it isn't really all that old in the grand scheme of things. For example, the Pyramids in Egypt were built around 2600 BC, a cool 4100 years before St. Augustine.
And now that we have you thinking about how the time line of your existence is really kind of unimpressive on the timeline of history, let's drop right into the analysis.
These are the 10 oldest cities and towns in the Mountain State according to their 'date of foundation':
For being 219 years old, Huntington doesn't look a day over 40. And the newest city in West Virginia? That would be Teays Valley — a brand spanking 113 years old.
Read on for a look at the oldest places in West Virginia or feel free to check out the best places to live in West Virginia or the safest.
How We Determined When A City Was Founded In West Virginia… Or Is It Settled?
Surprisingly, there's not a definitive data set that contains the dates of incorporation or settlement for cities in America. Put differently, there's no official data set from the Census that contains when every place in America was founded.
So what did we do instead?
Use the internet's version of official government data — Wikipedia of course!
For the majority of cities in West Virginia, Wikipedia offers data on some kind of 'date of foundation' in the infobox. Unfortunately, because it's Wikipedia and not a sprawling government bureaucracy, that can take the form of any of the following nomenclature (plus others):
Founded
Settled
Incorporated
Approved
Chartered
And then even more stuff — for example Atlanta has a 'Terminus' date, whatever that is.
If no 'date of foundation' was found in the infobox, we looked to the general text in the History section of the city for 'Founded in XXXX'.
All in all, we were able to collect data on 22 out of 32 in West Virginia with over 5,000 people. That's good for a 68.8% completion rate.
We then ranked them from oldest to newest with Huntington turning out to be the matriarch of West Virginia at the ripe old age of 219.
Here's a look at the top ten and a snippet of their history from Wikipedia.
1. Huntington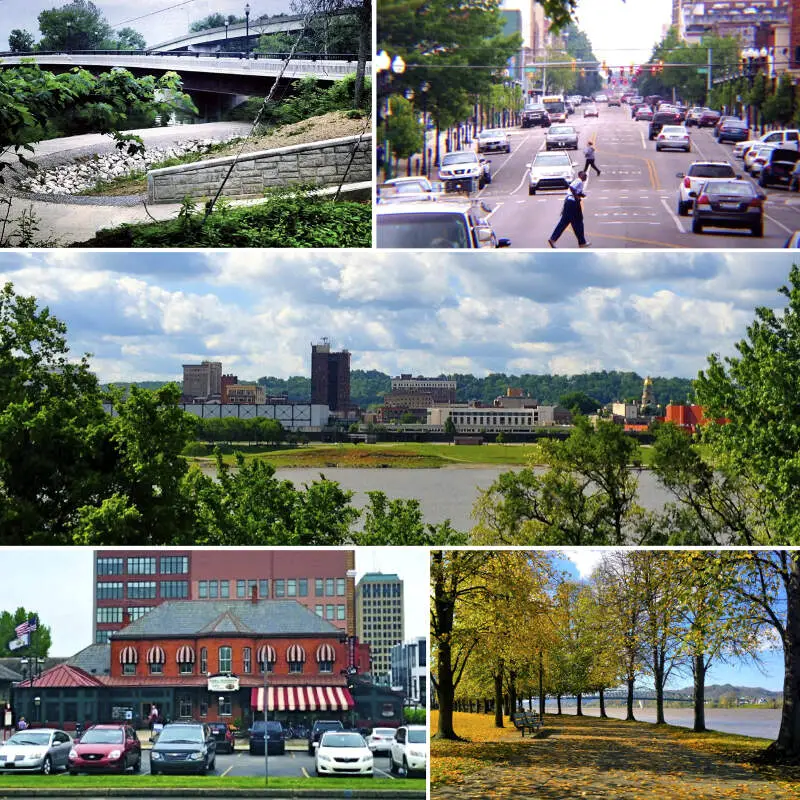 Population: 48,034
Founded: 1799
Age: 219
The first permanent settlement in modern-day Huntington was founded in 1775 as 'Holderby's Landing.' The modern City of Huntington was founded by Collis P. Huntington and Delos W. Emmons as the western terminus for the Chesapeake and Ohio Railway (C&O) on a tract of land west of the mouth of the Guyandotte River, between the Ohio River and Twelve Pole Creek. Collis P. Huntington was one of the 'Big Four' of western railroading who built the Central Pacific Railroad as part of the first U.S. transcontinental railroad (along with Leland Stanford, Mark Hopkins, and Charles Crocker).
2. Charleston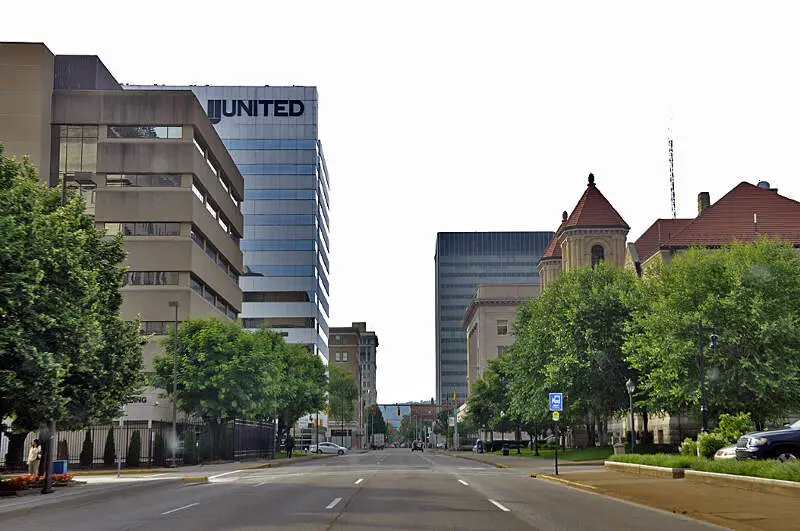 Population: 49,384
Founded: 1904
Age: 114
After the American Revolutionary War, pioneers began making their way out from the early settlements. Many slowly migrated into the western part of Virginia. Capitalizing on its many resources made Charleston an important part of Virginia and West Virginia history. Today, Charleston is the largest city in the state and the state capital.
3. Buckhannon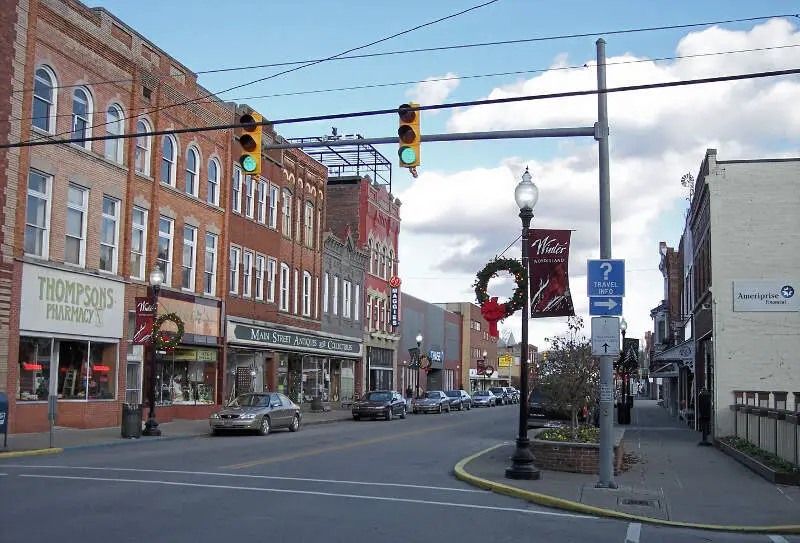 Population: 5,596
Founded: 1904
Age: 114
The history of Upshur County begins with the settlement of the Buckhannon River Valley. Brothers Samuel and John Pringle were English soldiers serving in the French and Indian War (Seven Years' War) who, in 1761, deserted their post at Fort Pitt (present-day Pittsburgh, Pennsylvania). They traveled southward and upstream along the Monongahela and Tygart Valley rivers, continuing up what is now called the Buckhannon River. They were said to have arrived in present-day Upshur County in 1764 and took up living in a huge hollow of an American sycamore. They lived there for three years, living off game and fish. Finally one went out for more ammunition and found the war was over. After his return, they moved to the South Branch settlements. John later went to Kentucky, but Samuel returned to the river valley with his new wife Charity Pringle (née Cutright), her brother John Jr., friends Thomas Hughes, and John and Elizabeth Jackson with their sons George and Edward. (Edward was the grandfather of Thomas 'Stonewall' Jackson.)
4. Charles Town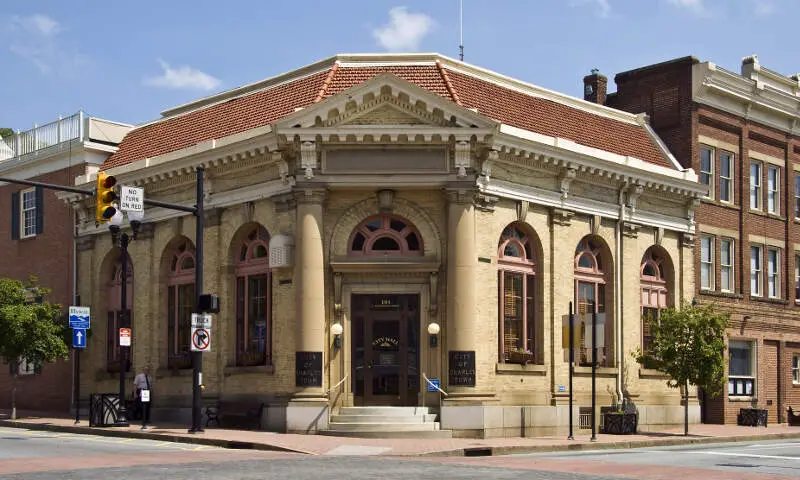 Population: 5,766
Founded: 1904
Age: 114
Charlestown was established by an act of the Virginia General Assembly in January 1787. However, for about two decades, confusion arose because the same name was also used for a town established in Ohio County at the mouth of Buffalo Creek, and authorized in the 1791 term of that local court. That area in 1797 became known as Brooke County, with that 'Charlestown' as its county seat until a December 27, 1816 act of the Virginia General Assembly changed its name to Wellsburg, to honor a trader and his son.
5. Elkins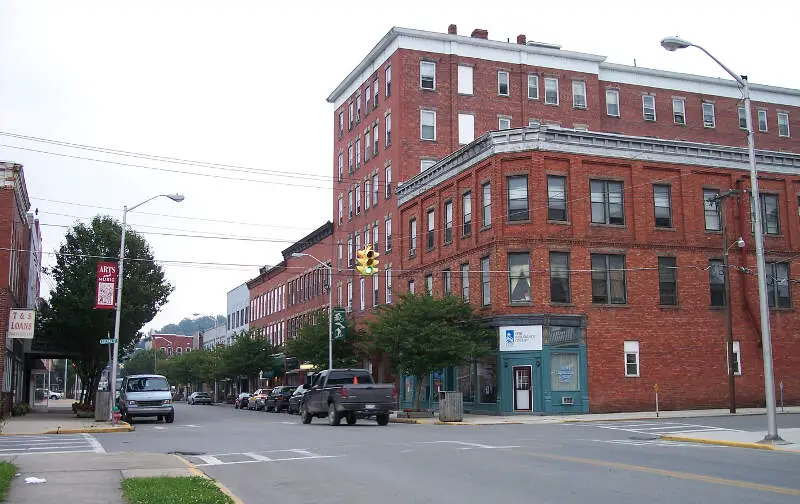 Population: 7,154
Founded: 1904
Age: 114
Before its major development, the area that would become Elkins was known as Leadsville, and was the site of a few scattered homesteads – a place where the local farmers' corn crop was loaded onto boats and floated down the Tygart Valley River. The City of Elkins was developed by U.S. Senators Henry Gassaway Davis (1823–1916) and Stephen Benton Elkins (1841–1911) – and named for the latter – in 1890. (Elkins was Davis' son-in-law.) The two founders developed railroad lines, coal mines, and timbering businesses. Together, they built the West Virginia Central and Pittsburgh Railway into Elkins in 1889, opening a vast territory to industrial development by the late 1890s. After an intense political 'war' with nearby Beverly, where the new county courthouse building was burned down in 1897 under suspicious circumstances,[citation needed] Elkins became the county seat in 1899. This was resolved, however, only after multiple referenda, court judgments, and the mobilization of armed bands in both towns. In the end, bloodshed was averted.
6. Bridgeport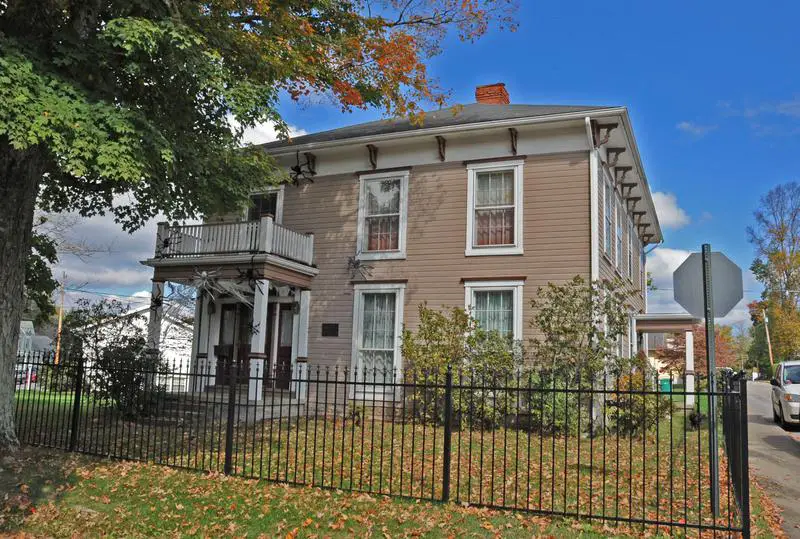 Population: 8,382
Founded: 1904
Age: 114
Bridgeport originally got its name from a cartographer's mistake. Settled in the mid-1700s by early fur traders who came west over the Allegheny Mountains, settlers were forced to build forts to protect themselves from the elements, as well as from Native Americans who didn't care for the intrusion on their lands. Thus, as legend has it, what was known as Bridge Fort was mistakenly deemed Bridgeport.
7. Oak Hill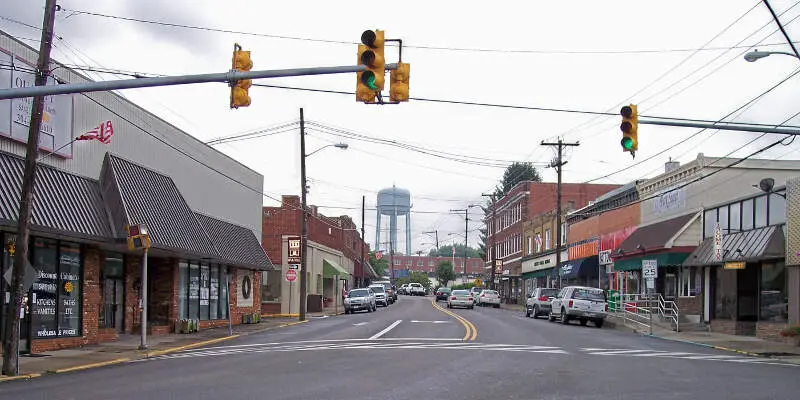 Population: 8,565
Founded: 1904
Age: 114
Oak Hill was settled in 1820. The community was so named on account of an oak tree at the elevated town site. It was incorporated as a town in 1905.
8. St. Albans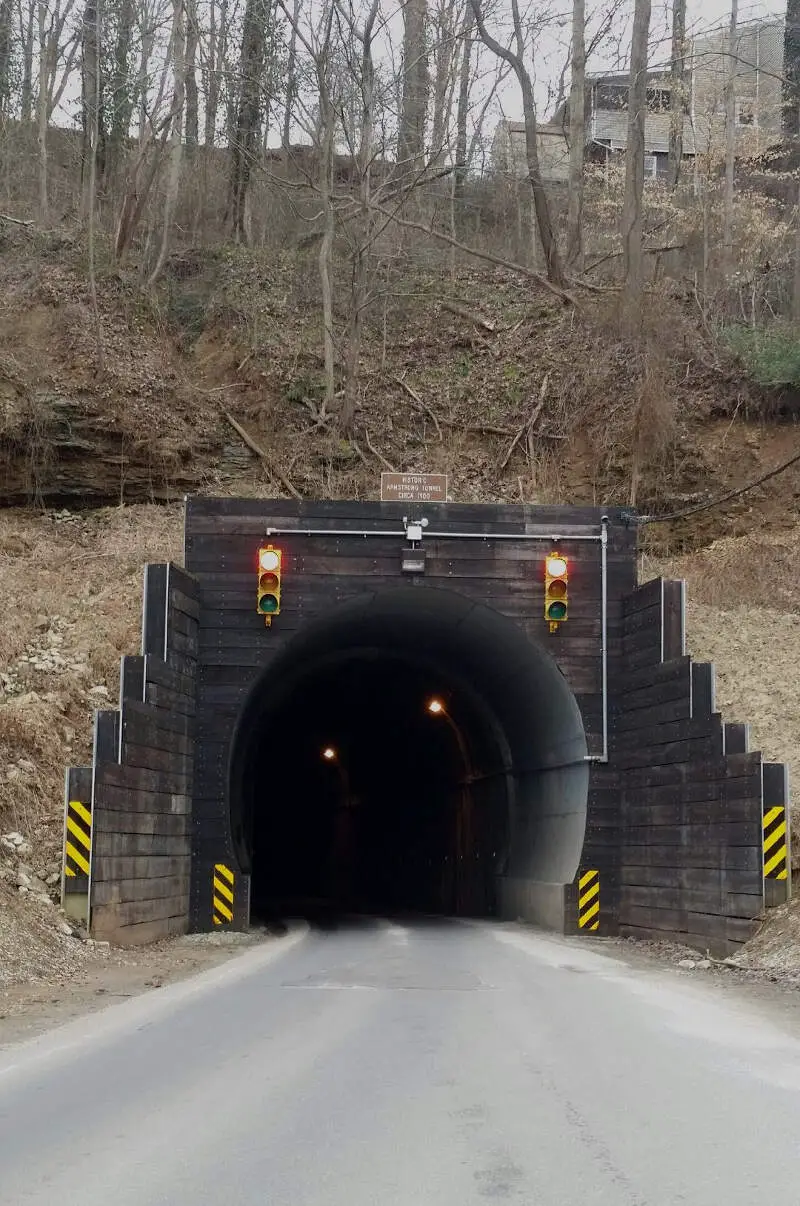 Population: 10,600
Founded: 1904
Age: 114
St. Albans was laid out in 1816. Originally, it was known as Philippi, after Philip Thompson, an early settler, the name afterwards being changed to Colesmouth due to the area and river being discovered by Samuel Cole. The city was then incorporated as Kanawha City in 1868. The town was renamed in 1872 by H.C. Parsons of the C & O Railroad in honor of his birthplace in St. Albans, Vermont, which is itself named after St. Albans in Hertfordshire, England. The latter town is named for St. Alban, believed to have been the first British Christian martyr.
9. Clarksburg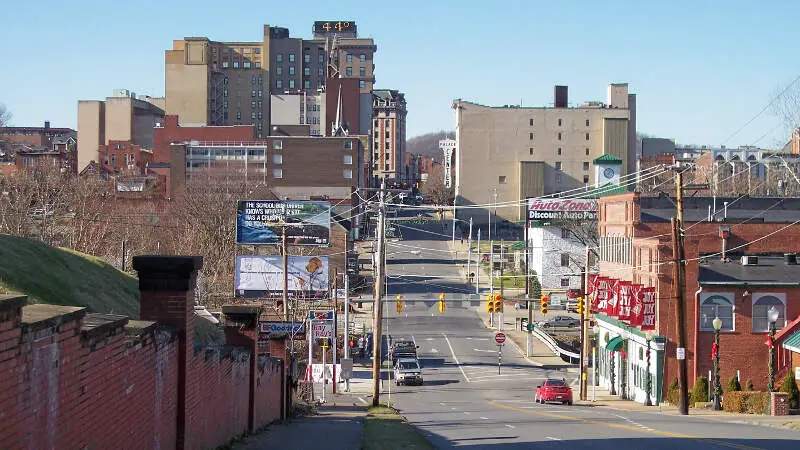 Population: 15,963
Founded: 1904
Age: 114
Indigenous peoples have lived in the area for thousands of years. The Oak Mounds outside Clarksburg were created by the Hopewell culture mound builders between 1 and 1000 C.E.
10. Grafton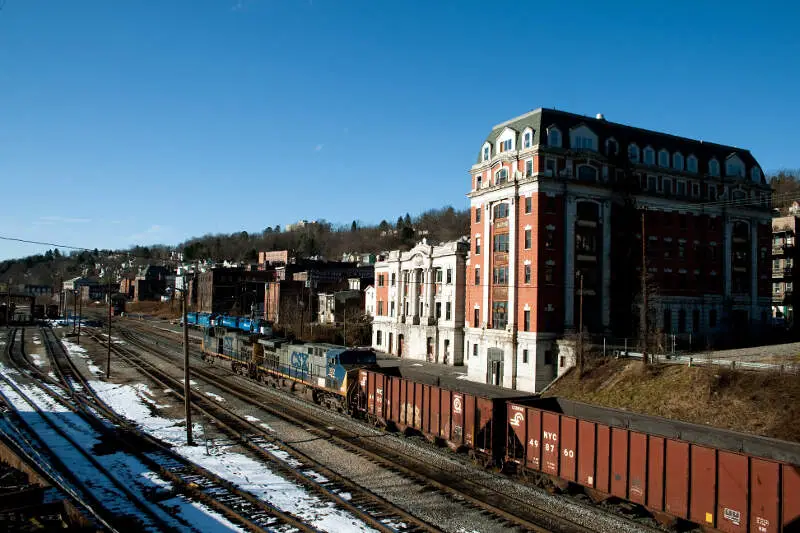 Population: 5,118
Founded: 1904
Age: 114
Grafton grew out of early white settlements at the confluence of Three Fork Creek with the Tygart Valley River, part of the headwaters region of the Monongahela River watershed. In 1776, Virginia's remote District of West Augusta was divided into three counties, including Monongalia County, which included what are now Taylor County and Grafton. James Current (ca. 1730-1822), a Scots-Irish immigrant who fought in the Revolutionary War in 1778, had entered the continent by the way of Maryland and was residing somewhere in Monongalia County with his family by 1782 when he appears on a census there. The Current family story is that he traded a 'gray horse' for 1,300 acres of land situated at present day Grafton. James and his wife Margaret, who may have been the pioneering settlers, are buried in Bluemont Cemetery (part of his original property); his is the only known Revolutionary War soldier's grave in Grafton.
Oh How Time Flies For The Oldest Towns And Cities In West Virginia
So there you have it, a look at some of the oldest places to live in West Virginia. If we missed your city's 'date of foundation', let us know in the comments. Or feel free to take a look at the table of the oldest places in West Virginia.
And now, let's raise our glasses, to the next 100 years of existence for these cities and towns in the Mountain State.
And for those wondering, here are the newest additions to West Virginia:
Teays Valley (Founded in 1905)
Beckley (Founded in 1905)
Dunbar (Founded in 1905)
Detailed List Of The Oldest Cities In West Virginia
| City | Rank | Age |
| --- | --- | --- |
| Huntington | 1 | 219 |
| Charleston | 2 | 114 |
| Buckhannon | 3 | 114 |
| Charles Town | 4 | 114 |
| Elkins | 5 | 114 |
| Bridgeport | 6 | 114 |
| Oak Hill | 7 | 114 |
| St. Albans | 8 | 114 |
| Clarksburg | 9 | 114 |
| Grafton | 10 | 114 |
| Martinsburg | 11 | 114 |
| Fairmont | 12 | 114 |
| Weirton | 13 | 114 |
| Wheeling | 14 | 114 |
| Morgantown | 15 | 114 |
| Parkersburg | 16 | 114 |
| Keyser | 17 | 113 |
| South Charleston | 18 | 113 |
| Bluefield | 19 | 113 |
| Dunbar | 20 | 113 |
| Beckley | 21 | 113 |
| Teays Valley | 22 | 113 |