This article is an opinion based on facts and is meant as infotainment. We updated this article for 2021. This is our seventh time ranking the richest states in America.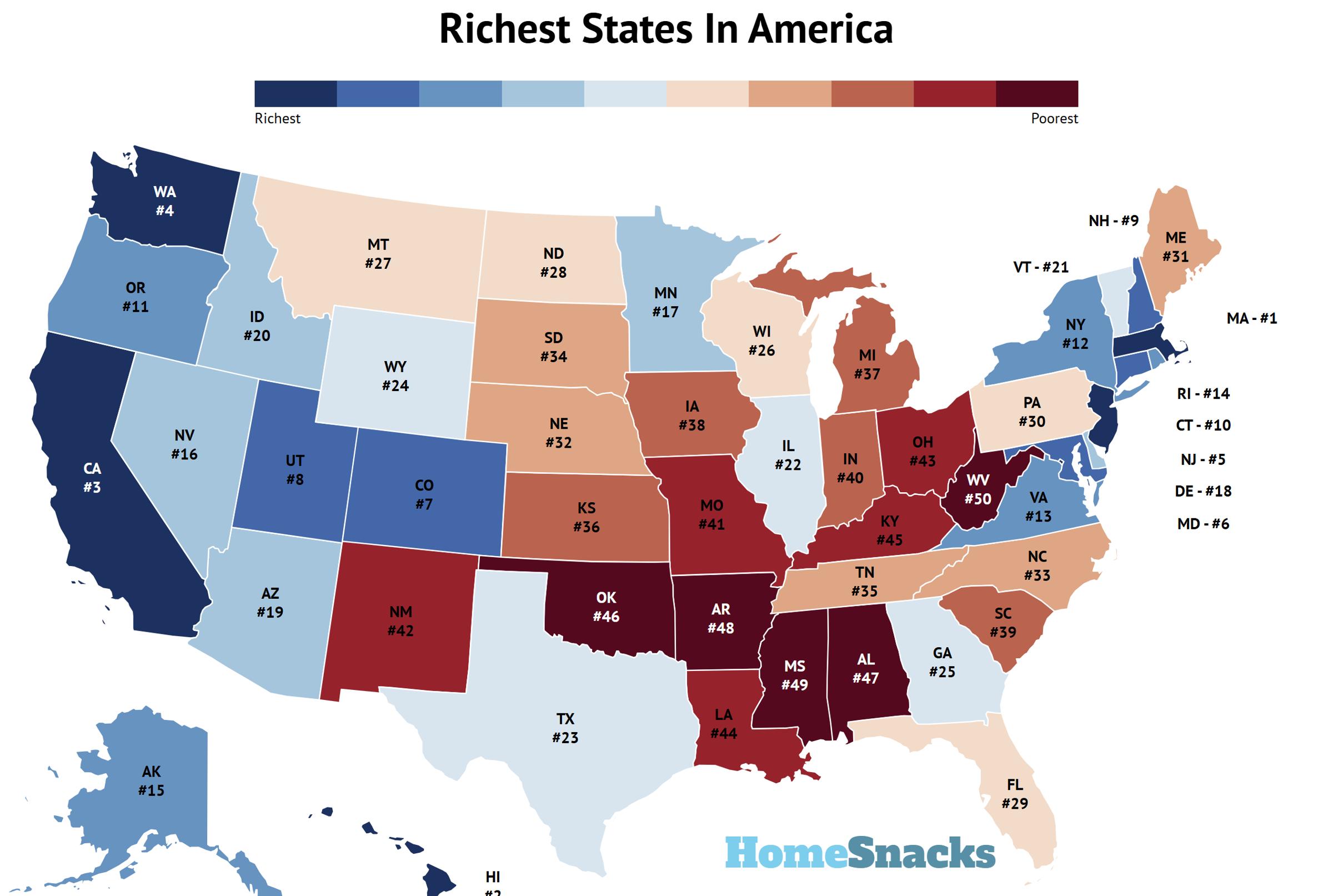 Do you wanna be rich? I'm not talking big fancy home in the hills rich. I mean own your own plane rich. Like, so rich you have people who count your money for you rich. Well, keep working hard and dreaming big, because one day, you may be that rich.
But for now, you, me and everyone we know is NOT rich. Today, we're going to see where the richest of the richest people in America live. Today, we're going see which states have the richest people in them. It's pretty easy to see where the richest people live. You just have to measure how much money people make, and who has the best jobs in every state. Or, you could just see where people like this live and try and get on their good side.
The states we're about to mention are pretty wealthy, overall. At the end of the day, we ended up with this list of the wealthiest states.
The 10 Richest States In America For 2021
What's the richest state in America for 2021? It turns out New Hampshire is the richest state in the country. We can't measure love, friends or health, but we can measure how much money people have, and how many people have jobs. And in those categories, New Hampshire takes the cake.
Read on below to see how we crunched the numbers and how your state ranked. Or check out more on the richest cities In America.
For more reading, check out:
The 10 richest States In America For 2021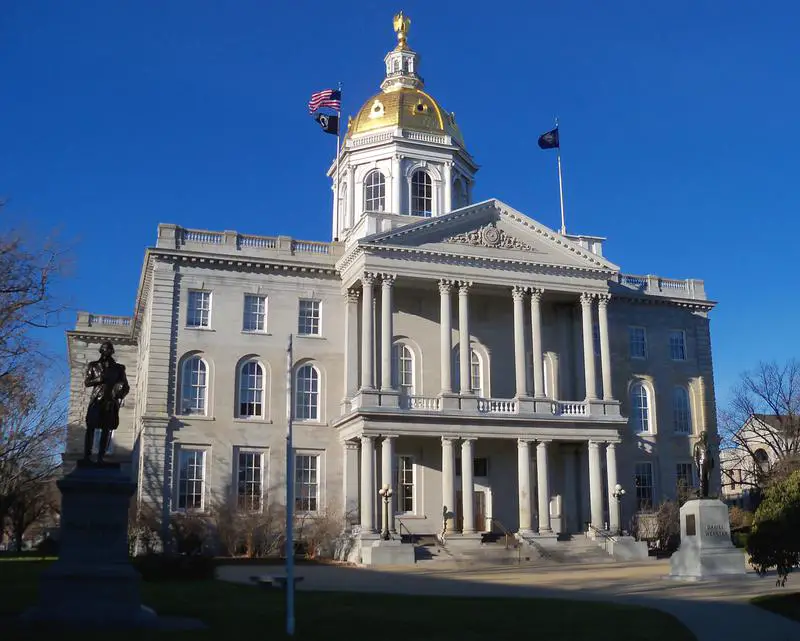 Population: 1,348,124
Rank Last Year: 1 (No Change)
Median Income: $76,768 (Seventh best)
Poverty Level: 7.6% (First best)
Unemployment Rate: 3.6% (Eighth best)
More On New Hampshire: Photos | Rent
Our first stop is in the teeny state of New Hampshire. What? How in the world is New Hampshire so freaking rich? Besides making a bunch of maple syrup all winter long, what are they doing up there? They have to be doing something right in New Hampshire. Families earn about $76,768 a year up here in the middle of nowhere. New Hampshire as a whole has low unemployment, and the nation's lowest poverty rate. Only about 1 in 11 people in New Hampshire lives in poverty. While that might seem high, for an entire state, it's really low.
Do people work hard in New Hampshire? New Hampshire's workforce is among the best-educated in the country. Better-educated workers tend to make more money. According to the US Department of Economic Development, New Hampshire specializes in producing dairy, cattle, apples and eggs. Did you know there's no sales or income tax in New Hampshire? That's right – every hour you work in whatever boring thing you do goes right in your pocket. Some of the richest towns in the state are Hampton and Londonderry — don't get much fancier sounding than that.
While you won't see people in New Hampshire driving around in fancy cars, odds are people you meet there are really comfortable. In fact, people in New Hampshire are more likely to downplay their money than show it off.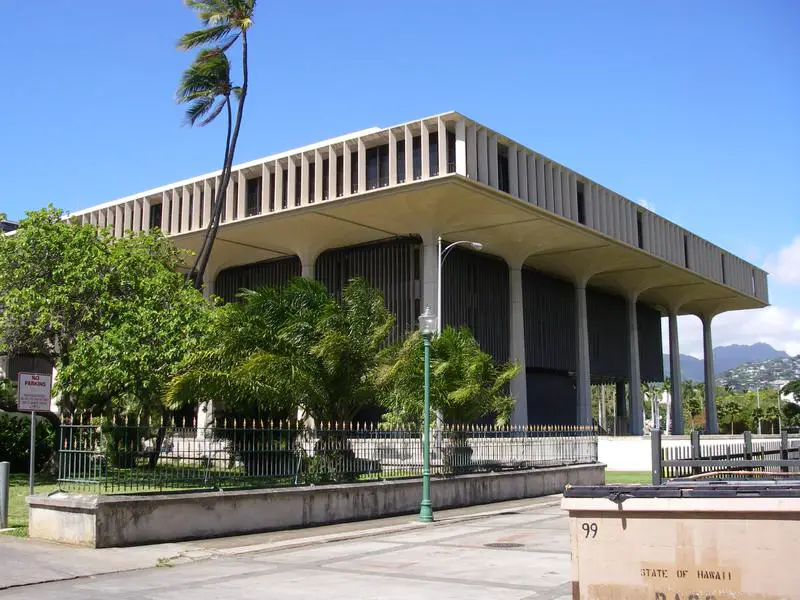 Source: Public domain
Population: 1,422,094
Rank Last Year: 2 (No Change)
Median Income: $81,275 (Third best)
Poverty Level: 9.4% (Third best)
Unemployment Rate: 4.3% (13th best)
More On Hawaii: Photos | Rent
Of course, Hawaii had to be on this list. The average household in Hawaii makes about $81,275 a year. But, being 'rich' in Hawaii has its caveats. Sure, there are a bunch of people in Hawaii who are swimming in the dough. But there's a boatload of broke people in the Rainbow State as well.
And, the cost of living here is through the roof. Homes cost about $615300 each, which is about $125,000 more than the average home value in the rest of the country. A gallon of milk is 8 bucks. A combo meal at McDonalds is around $10. Even the dollar stores here are really expensive. Tech billionaires build vacation homes here. Residents whisper about which celebrity they glimpsed at dinner the other night. Houses in places like Mililani Mauka and East Honolulu consistently push seven digits.
But ask the average family about what it's like to live in Hawaii, and you'll hear about the punishing cost of living and how hard it is to buy a home. Most college grads live at home for a long time after they finish school. So Is Hawaii really that rich? Well, on paper, yes. With a 4.26% unemployment rate, and really high wages, Hawaiians are some of the richest people in the country, overall.
It's just a weird sort of rich.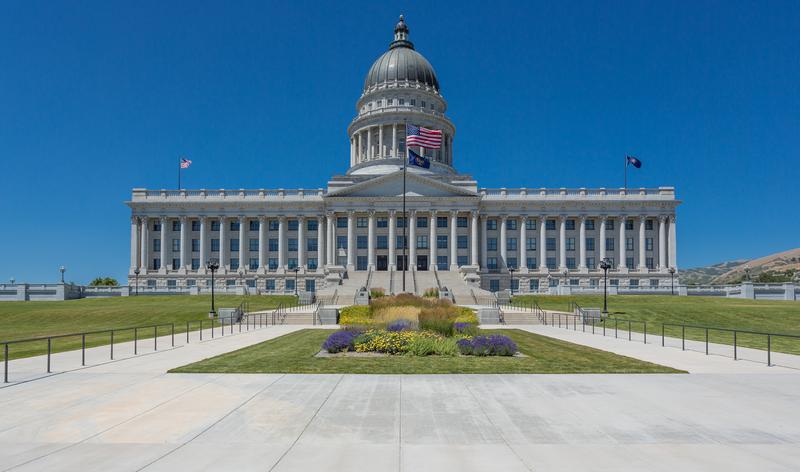 Population: 3,096,848
Rank Last Year: 4 (Up 1)
Median Income: $71,621 (12th best)
Poverty Level: 9.8% (Fifth best)
Unemployment Rate: 3.6% (Fourth best)
More On Utah: Photos | Rent
Here in Utah, things couldn't be more… odd. Sure, Utah ranks as the third richest state in the country. With only 3.58% of residents out of work, and the average household bringing in $71,621 a year, Utah is quite the rich place. The Beehive State ranks well in every category we measured
You might get bored living here, but at least you can spend your days counting your cash, right? And you won't even get bored if you work in Salt Lake City or hit the slopes in Park City. And you can always find a job at Frito-Lay or SkyWest Airlines, two of the biggest employers in the state.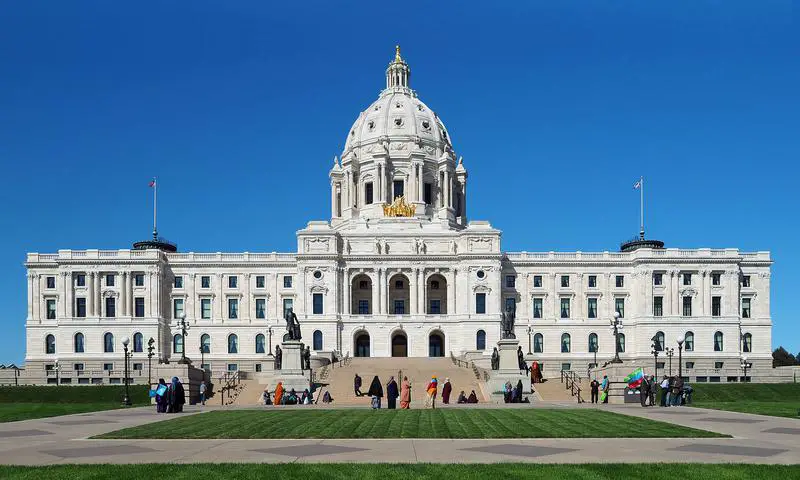 Population: 5,563,378
Rank Last Year: 3 (Down 1)
Median Income: $71,306 (13th best)
Poverty Level: 9.7% (Fourth best)
Unemployment Rate: 3.6% (Seventh best)
More On Minnesota: Photos | Rent
Minnesotans live a pretty good life when you look at the data, 'eh? They rank as the fourth wealthiest state in the country for 2021 according to our data. Some wealthy enclaves include Victoria and North Oaks.
The Gopher State ranks in the top 10 in every category we measured, and only 9.7% of the population here lives in poverty. People here earn on average, about $71,306 a year, and only 3.62% of people who live here don't have a job. For a state this large, that's crazy low.
In fact, people in other parts of the midwest generally stereotype Minnesota people as being the nicest rich people you can find.
Minnesota literally has some of the smartest people in the US. it has some of the more prestigious universities in the midwest and is the most up-to-date state in education and law enforcement in the county. People come here to find jobs and for a more peaceful and better quality of life.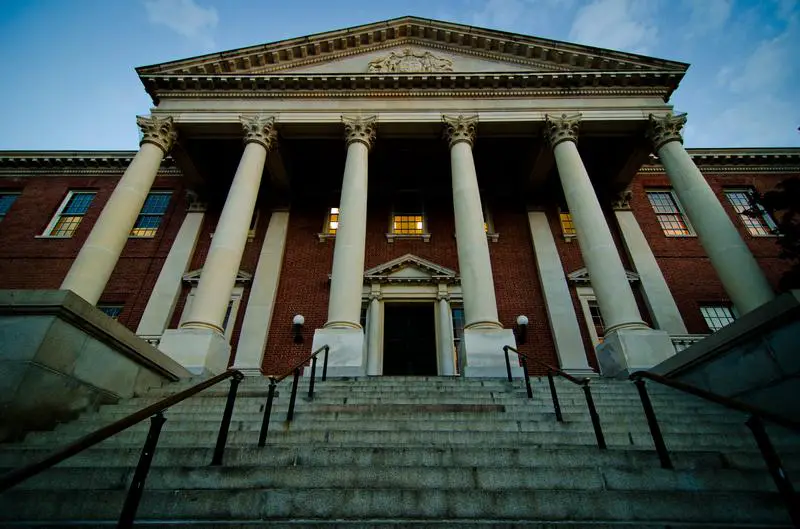 Population: 6,018,848
Rank Last Year: 6 (Up 1)
Median Income: $84,805 (First best)
Poverty Level: 9.2% (Second best)
Unemployment Rate: 5.1% (22nd best)
More On Maryland: Photos | Rent
Where's our fifth richest state in America? That would be Maryland
Many people in Maryland are loaded. Everyone here earns on average $84,805 a year. There is a whole lot of federal government and government related contractors in the state, not to mention some of the best education and research facilities, some of the largest military bases, the NSA and its high-tech, high-paying jobs and contractors. Virtually all information in the world flows through Maryland, and through the NSA located in central Maryland.
Some parts of Maryland are just off the charts out of touch with reality. Places like Poolesville, Mount Airy, Somerset, and Chevy Chase have money that you and I will never see in our lifetimes. You drive through parts of Maryland, you'll see lots of pool repair and landscaping trucks. You never see the police here unless the police are called – then they're there in minutes. In many Maryland cities, you'll see tons of soccer moms, who frequent Whole Foods, Starbucks, Core Power or LuLuLemon.
Except these 'regular' people who live in Baltimore. They don't have much going on in life.
Maryland is actually pretty low-key. People from elsewhere don't know much about it except for Baltimore and its problems, but it is definitely one of the best organized and managed states in the country. Is Maryland snobby? Maybe from an outsiders standpoint, but it might be more of a shallow suburban type of vibe.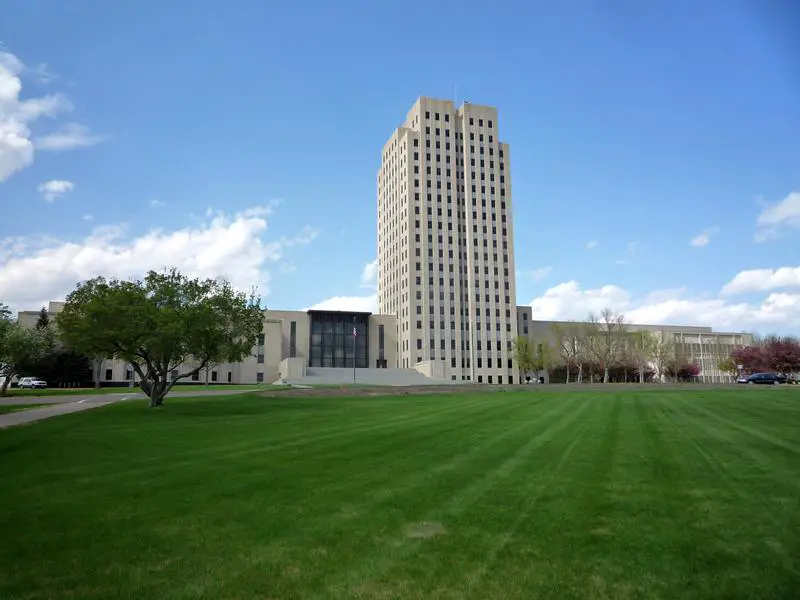 Population: 756,717
Rank Last Year: 5 (Down 1)
Median Income: $64,894 (18th best)
Poverty Level: 10.7% (11th best)
Unemployment Rate: 2.8% (First best)
More On North Dakota: Photos | Rent
North Dakota? Really? It's true. They're some hard workers up there, and money goes a long, long way in North Dakota.
Did you know only 2.76% of people are out of work in North Dakota? There has been such a boon due to the oil and gas industry conducting fracking that, basically, if you don't have a job here, it's because you refuse to work. The jobs are demanding, but they pay a lot and offer solid benefits. Besides, you could always just open up a diner to feed the workers if you don't want to be out in the fields yourself.
It turns out that many people are aware of how rich you can get in North Dakota as it has ranked as the fastest growing state in the country since we started keeping track in the middle of the last decade.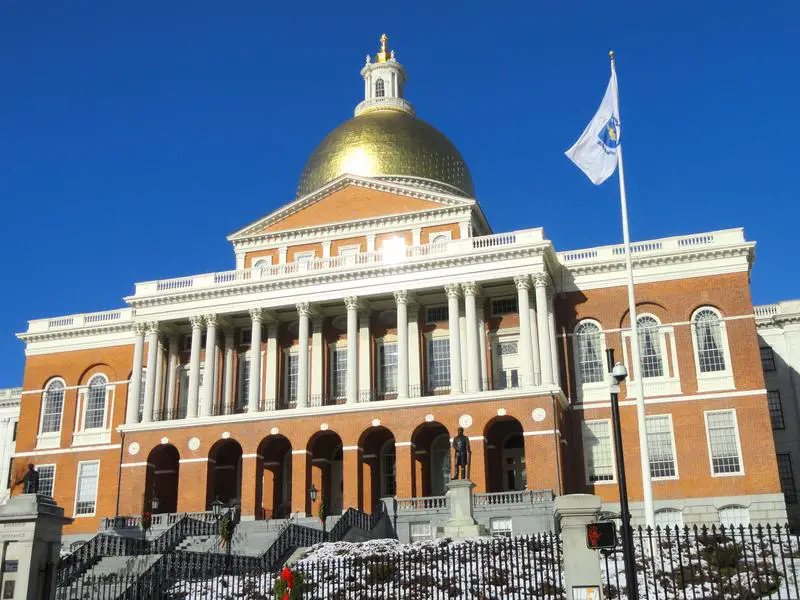 Source: Public domain
Population: 6,850,553
Rank Last Year: 7 (No Change)
Median Income: $81,215 (Fourth best)
Poverty Level: 10.3% (Eighth best)
Unemployment Rate: 4.8% (20th best)
More On Massachusetts: Photos | Rent
Our next stop, Massachusetts, probably won't come as a surprise to anyone who lives in the New England area. Households here make about $81,215 a year. One reason people are 'rich' in Massachusetts is the fact that people here are so smart. What the state lacks in oil reserves, coal mines, and other natural resources, it makes up for with high-performing schools and a well-educated workforce. This is home to Harvard, Oxford and Cambridge universities. In recent decades, this formula has worked remarkably well, with Massachusetts residents enjoying some of the largest economic gains of any state in the country
However, while Massachusetts residents have great pasts, their futures might be a little cloudy if they don't start investing in their future educated workforce.
As with just about every state in the country, Massachusetts' wealth is particularly evident in central Boston, the North Shore, Middlesex county, the I-95 corridor, and the Berkshires to name a few areas. Other regions, particularly northern central, are relatively poor. So while some kids in Massachusetts will cry on Christmas when they don't get a new iphone, other kids in Massachusetts will cry when they don't have a Christmas at all.
Sorry to get so poignant on you.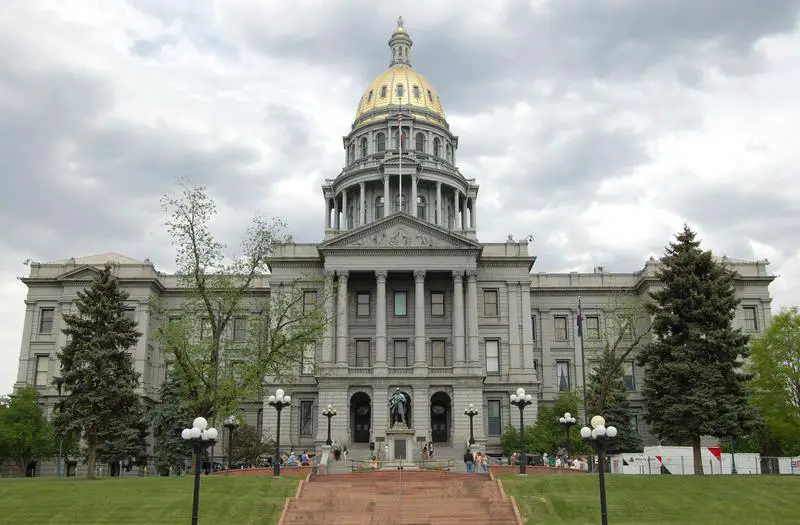 Population: 5,610,349
Rank Last Year: 9 (Up 1)
Median Income: $72,331 (11th best)
Poverty Level: 10.3% (Ninth best)
Unemployment Rate: 4.3% (14th best)
More On Colorado: Photos | Rent
The HomeSnacks money train takes it's next stop out west in Colorado. Colorado has a ton of money. Overall, Coloradans earn $72,331 each year. That might sound like a decent chunk of change, but when you think about how much it costs to live here, suddenly, that might not seem like a lot. Food prices, even "legal green leaf" prices are really high.
But that aside, there are loads of opportunities in Colorado for people to make a lot of money. Outside of Denver, there are wealthy businessmen, farmers, entrepreneurs and more. When you have a hard-working population that's saving money and living responsibly, it can be much easier to accrue wealth.
Is that the secret?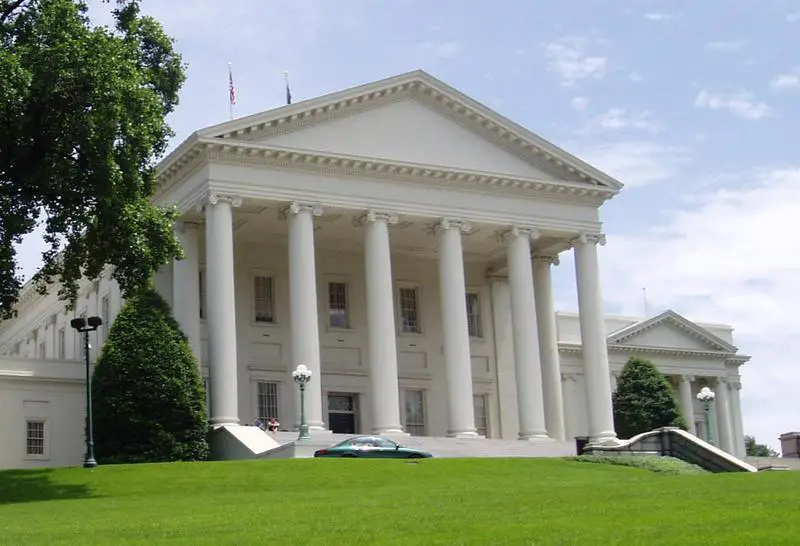 Population: 8,454,463
Rank Last Year: 8 (Down 1)
Median Income: $74,222 (Ninth best)
Poverty Level: 10.6% (Tenth best)
Unemployment Rate: 4.6% (18th best)
More On Virginia: Photos | Rent
Welcome to Virginia, our ninth most rich state in America.
Some Virginia neighborhoods are where you go to for sell Girl Scout cookies or candy bars or where all the kids from DC go trick-or-treating on Halloween. Places like Chantilly, Falls Church, Tysons Corner and Fairfax are the bomb when it comes to money makers. Heck in Lowdun County, the average person makes $120k a year. Even the poor people in Lowdun County make close to $90k a year. If you're a kid in Loudon County, your allowance is probably more than your teacher's salary.
Virginia ranks 8th in the country for number of Fortune 500 companies. Only 4.61% of the Virginia workforce is unemployed, and about 1 in 7 people in Virginia is employed as a highly paid professional. And a ton of really, really rich people live just outside of Washington DC. Almost half of the Virginia residents who commute into the nation's capital make more than $100k a year. From their fancy homes, they commute into every day in their fancy cars and wearing their nice suits, making laws that you and I have to follow.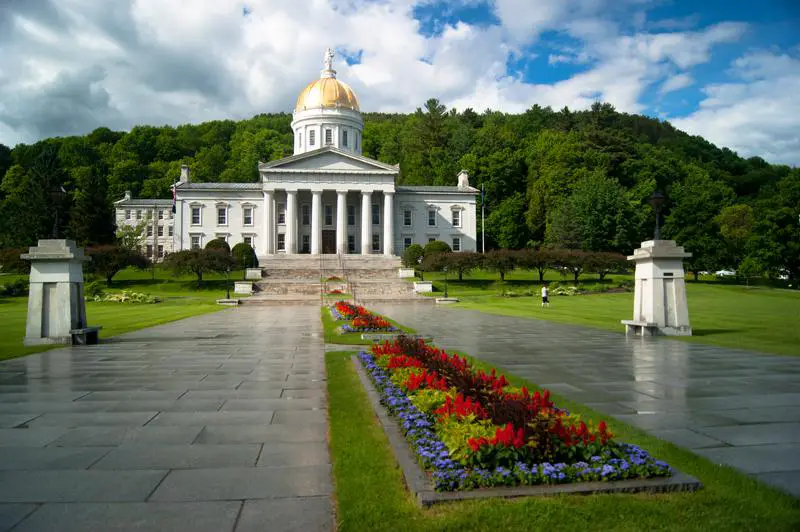 Population: 624,313
Rank Last Year: 11 (Up 1)
Median Income: $61,973 (21st best)
Poverty Level: 10.9% (14th best)
Unemployment Rate: 3.6% (Sixth best)
More On Vermont: Photos | Rent
Families in Vermont average more than $61,973 every year. That's more than double what broke families earn in a year. Less than 3.61% of people in Vermont are out of work, too. To be honest, I'm surprised anyone in Vermont is out of work. This state is a really safe, clean, quiet place to live where it seems like just about everyone is quietly living the awesome life.
Overall, it seems like Vermont's success comes at the individual level. Besides making lots of syrup, what else can you think of that Vermont makes? As a whole, it ranks 34th in the nation for GDP and its 42nd in the nation in which to do business. And you certainly don't ever hear about shady people opening up secret bank accounts in Vermont, either.
So what makes Vermont the tenth richest state? Sure, the cost of living is high, but as a whole, most residents live within the comfort zone. There aren't a ton of very poor people in Vermont – a lot of people are… comfortable. You can't say that about a lot of states, can you?
How We Determined The Richest States In The US For 2021
The first thing that comes to most people's minds when they think about determining the richest places is to simply the amount people make.
However, we don't think that one statistic wholly encompasses what it means to be one of the 'richest states'. So we looked at this set of criteria from the newly released2015-2019 American Community Survey:
Poverty level
Unemployment rate
Median income
The unemployment rate tries to capture the prospects for improvement in the city or town. If more people are employed, the brighter the future looks and vice versa. We ranked each state from 1 to 50 for each of the criteria, with 1 being the richest.
We then averaged all the rankings for a state into a 'Rich Score' with the state having the lowest overall Rich Score crowned the 'Richest State In The US For 2021'. You can download the data here.
You can learn more about the top ten below or skip to the end to see the rankings for every state, including which states are the poorest.
There You Have It — The Richest States In The Country
After measuring every wealth factor that makes sense, there isn't a clear 'region' that has the most wealth. But if we had to pick, it looks as though the eastern seaboard is where the most wealth is located. If you live in one of the states we mentioned above, perhaps you should think about donating to charity.
Does being rich make you out of touch with reality? Perhaps. But money does indeed buy happiness — just ask someone without it.
In most of these state, people have it made, financially. They have new homes, drive new cars, and have bright futures. But this comes at a cost. Long work hours means more stress and less family time. Keeping up with friends and neighbors means private school, after school activities and two huge car payments. For some, it's the only way to live.
For the rest of America, we can feel better about ourselves when we define rich as love, friends, health or the little things in life.
If you're curious enough, here are the poorest states in the USA, according to science:
Mississippi
West Virginia
New Mexico
For more reading, check out:
What Are The Richest States In America For 2021?
| Rank | State | Population |
| --- | --- | --- |
| 1 | New Hampshire | 1,348,124 |
| 2 | Hawaii | 1,422,094 |
| 3 | Utah | 3,096,848 |
| 4 | Minnesota | 5,563,378 |
| 5 | Maryland | 6,018,848 |
| 6 | North Dakota | 756,717 |
| 7 | Massachusetts | 6,850,553 |
| 8 | Colorado | 5,610,349 |
| 9 | Virginia | 8,454,463 |
| 10 | Vermont | 624,313 |
| 11 | New Jersey | 8,878,503 |
| 12 | Nebraska | 1,914,571 |
| 13 | Washington | 7,404,107 |
| 14 | Wisconsin | 5,790,716 |
| 15 | Wyoming | 581,024 |
| 16 | Iowa | 3,139,508 |
| 17 | Connecticut | 3,575,074 |
| 18 | Kansas | 2,910,652 |
| 19 | South Dakota | 870,638 |
| 20 | Maine | 1,335,492 |
| 21 | Delaware | 957,248 |
| 22 | Rhode Island | 1,057,231 |
| 23 | Alaska | 737,068 |
| 24 | Pennsylvania | 12,791,530 |
| 25 | Montana | 1,050,649 |
| 26 | Idaho | 1,717,750 |
| 27 | New York | 19,572,319 |
| 28 | Oregon | 4,129,803 |
| 29 | California | 39,283,497 |
| 30 | Texas | 28,260,856 |
| 31 | Illinois | 12,770,631 |
| 32 | Indiana | 6,665,703 |
| 33 | Missouri | 6,104,910 |
| 34 | Ohio | 11,655,397 |
| 35 | Nevada | 2,972,382 |
| 36 | Georgia | 10,403,847 |
| 37 | Florida | 20,901,636 |
| 38 | Arizona | 7,050,299 |
| 39 | Tennessee | 6,709,356 |
| 40 | Oklahoma | 3,932,870 |
| 41 | Michigan | 9,965,265 |
| 42 | North Carolina | 10,264,876 |
| 43 | Arkansas | 2,999,370 |
| 44 | South Carolina | 5,020,806 |
| 45 | Kentucky | 4,449,052 |
| 46 | Alabama | 4,876,250 |
| 47 | Louisiana | 4,664,362 |
| 48 | New Mexico | 2,092,454 |
| 49 | West Virginia | 1,817,305 |
| 50 | Mississippi | 2,984,418 |