This article is an opinion based on facts and is meant as infotainment. Don't freak out.
Swipe left for slideshow. Article continues below.
From what we've been able to gather from internet stereotypes, most people in Minnesota are very friendly to your face, but like to keep their distance. For instance, even though people at the office have been going to the Prince concert year after year, it will be years before you've officially invited.
It's almost like people in Minnesota will happily give you directions to anywhere you want to go, except to their own house.
Does this 'Minnesota nice,' way of treating others (especially newcomers) make it tough to meet new people? Most likely. However, you have the best chance of all in these 10 cities:
Minneapolis
Mankato
Duluth
Winona
Roseville
Burnsville
Rochester
Austin
Moorhead
Bloomington
You might be thinking, "Hey, I live in one of those places. It's hard to find a date." Well then perhaps it's not them. It's you.
Read on to see why we picked those cities, so you know where to go when you're looking to meet someone new. Incidentally, here are the worst places for dating in Minnesota:
Ramsey
Cottage Grove
Andover
Blaine
Rosemount
How we crunched the dating numbers
To figure out the best places to find a date in a state, we rely on a complex algorithm that factors in things we generally think make it easy to find single people:
Population density (Higher is better)
Lots of single people
Lots of people without kids
Lots of places to meet people*
* We included coffee shops, bars, restaurants and churches per capita.
Here's what's interesting about Minnesota, relationship wise: Minnesota leads the nation in number of people married/least divorced. Meaning, lots of people are hitched, and they stay together more than in any other state.
However, only about 19% of Minnesotans who did divorce ended up getting re-married, which is the 3rd lowest rate in the nation.
So, people in the land of a Million Lakes stay together, but if they do separate, seem to be 'over' marriages, making it even harder to find love here. There's just less people in the 'available' pool.
I mean look at Arkansas: 35% of the people there re-marry at least once. They're dating machines down there.
It's okay. We got your back. These cities are where you'll have the most luck finding someone to share that mooseburger with.
This list is a scientific analysis based on real data and is completely unbiased.
1. Minneapolis
Minneapolis, MN
% married:Lowest
% with kids: 5th lowest
Places to meet: Highest
So, Minneapolis makes sense, but not just because it's a big city. We've run these rankings a half dozen times, and it's usually not the largest cities that are the best places to find dates.
But in Minneapolis, only 32% of the population is married, which is the lowest amount in the state. And only 22% of people have kids. Those are really low numbers for such a large city.
I mean look over at St. Paul. 35% of St. Paulians are married, and 27% have kids. They're a real snooze fest over there.
In all seriousness, we measured the 'number of things to do' on a per capita basis, meaning we didn't just count a sheer number of places to meet people. There are just a TON of places to run into potentially single people here.
2. Mankato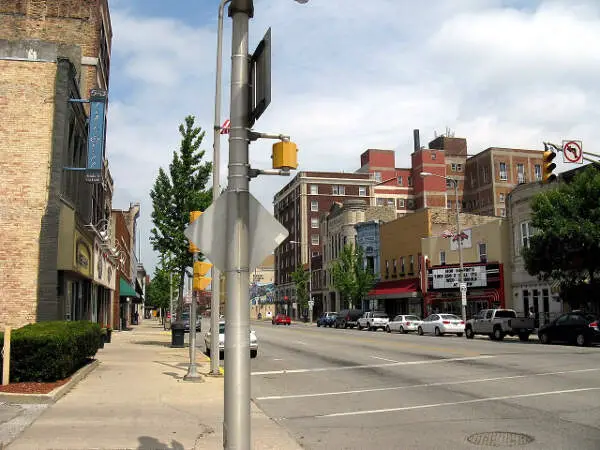 Mankato, MN
% married: 2nd lowest
% with kids: 2nd lowest
Places to meet: 4th most
This makes sense because Mankato is a college town in the middle of nowhere, about an hour west of Rochester. Only 1 in 3 people here is married, and only 1 in 5 has a kid. So, there's a good chance that cute guy with the Vikings horn hat on would be receptive of your advances.
Your chances are best at a restaurant. Only Minneapolis has more per capita than Mankato.
3. Duluth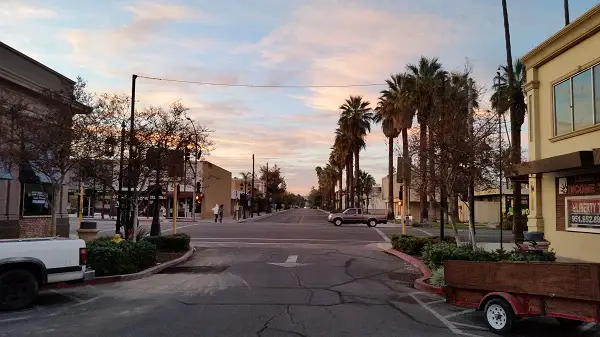 Duluth, MN
% married:6th lowest
% with kids: 3rd lowest
Places to meet: 2nd most
Duluth would have ranked even higher, except its population density is near the bottom. That just means you're going to have to search a little harder for a snuggle bunny.
Only 4 in 10 people here is married, and only 1 in 4 has a kid. And your best bet is finding a female between 25 and 45 here. So, fellas, if you live in Duluth, take heart in the fact that at least there are lots of fish in the sea.
4. Winona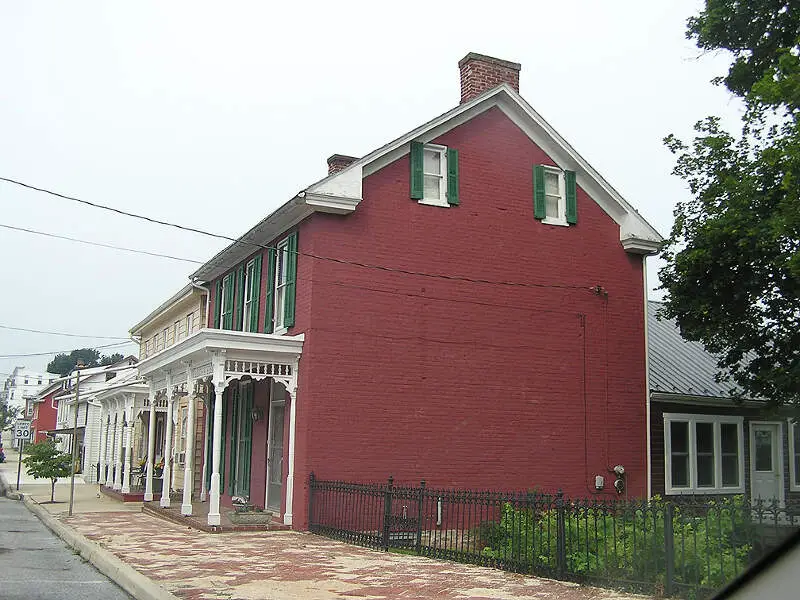 Winona, MN
% married: 3rd lowest – 35%
% with kids: Lowest
Places to meet: 5th highest
Hardly anyone in Winona has kids! Only 18% of Winonans are sitting at home on a Friday night, watching cartoons and mopping up snow puddles. That means you've got a really good shot at finding someone to take to the ice fishing derby this weekend.
Actually, if that's your idea of fun, that's probably why you're single. How about taking someone that pretty girl from work to Caribou instead?
5. Roseville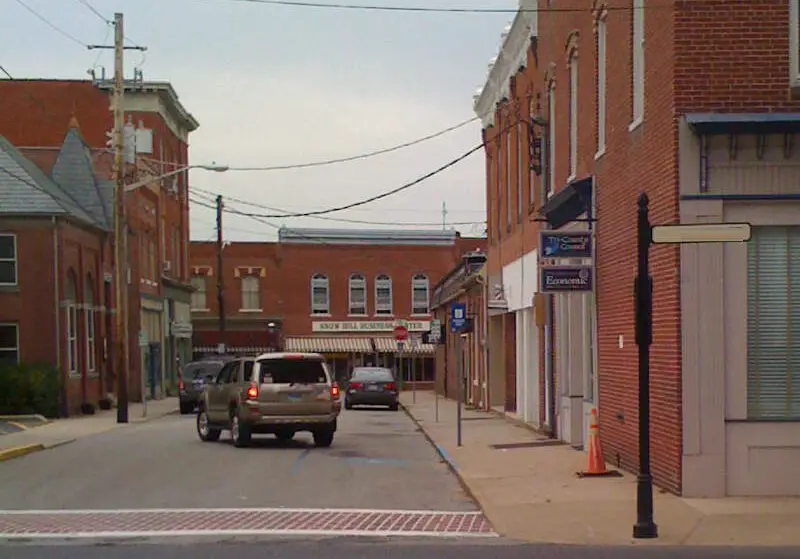 Roseville, MN
% married: 25th
% with kids: 3rd lowest
Places to meet: 8th highest
A whopping 48% of people are married in Roseville, which means your chances of finding love are more diminished. However, only 20% have kids. That means that there's a good chance that all of the 'extra' single people out there who aren't married are also kid free.
We're not saying it's impossible to date someone who has children. We're just assuming most people would find that…complicates relationships.
Your best bet in Roseville is a coffee shop. The hardest place to meet someone in Roseville might be at church. There are far fewer churches per capita here than in any other city on this list except for Bloomington.
6. Burnsville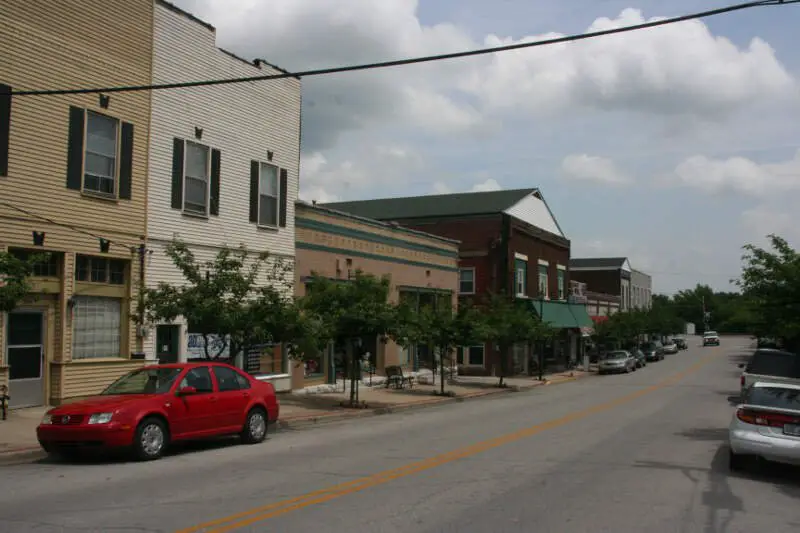 Burnsville, MN
% married: 17th lowest
% with kids: 16th lowest
Places to meet: 8th highest
Straight down 35W from downtown Minneapolis, you'll find the medium-sized suburb of Burnsville. While the dating pool is a lot lower here than some of the cities above, it's actually not too shabby when you consider the entire state as a whole.
43% are married, and 24% have a child at home. There are a lot of women, ages 45 to 54 here. So, if you're a middle aged man who can whip up the best hot dish in the land, you should have no trouble finding someone to take on a date.
7. Rochester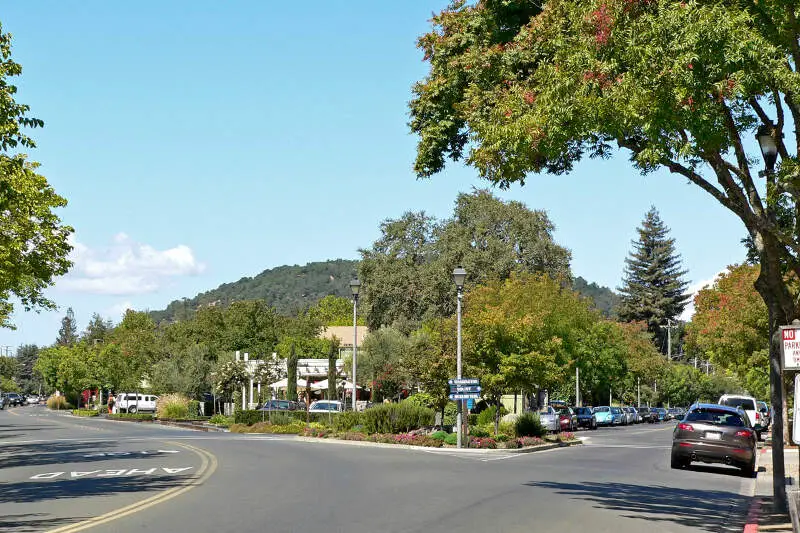 Rochester, MN
% married: 24th lowest
% with kids: 24th lowest
Places to meet: 3rd highest
Sadly, almost half of the population in Rochester is married. But, the good news is there are almost as many bars, restaurants, coffee shops and churches, per capita, here in Rochester than in Minneapolis.
So, your chances of meeting people is really high, even though lots have rings on already. It's a numbers game, people.
8. Austin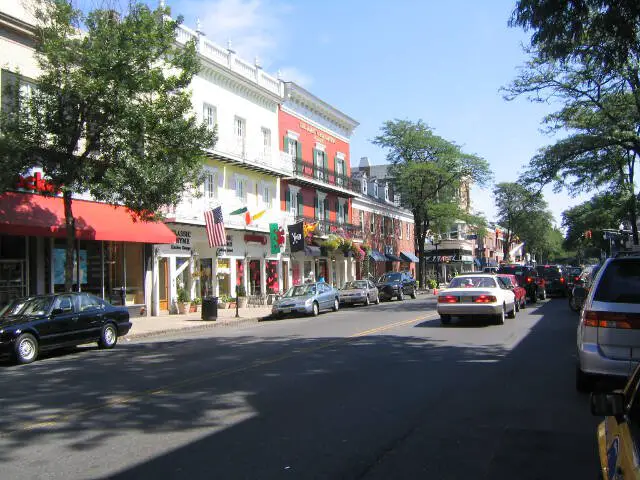 Austin, MN
% married: 13th lowest
% with kids: 20th lowest
Places to meet: 9th highest
There's a 6 out of 10 chance that cute girl in the Sorel boots is single and ready to mingle in Austin. That's a pretty good ratio, in comparison to the rest of the state.
Where are most likely places to meet someone in Austin? At a bar or church. There aren't as many coffee houses in the area as there are in other large cities.
9. Moorhead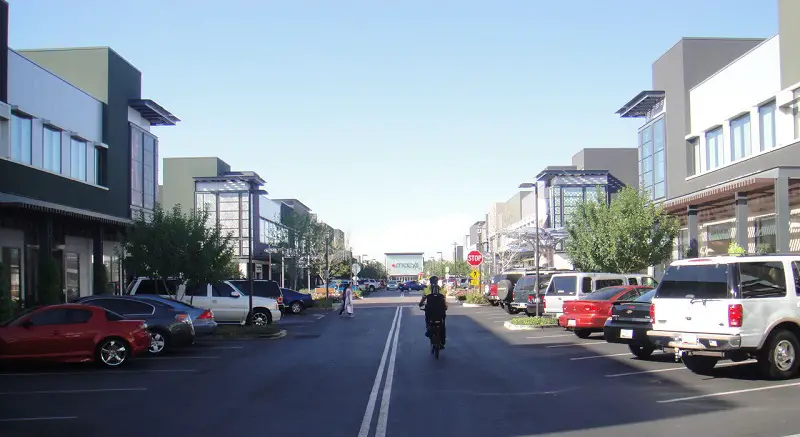 Moorhead, MN
% married: 7th lowest
% with kids: 9th lowest
Places to meet: 12th highest
Oh boy, there sure a lot of single females between the ages of 25 and 35 in Moorhead, dontchaknow? So if you're a guy in his late 20s, and you don't have a third eye in the middle of your forehead, you should have it made.
If you DO have a third eye, you can always cross the Red River into Fargo. They have much lower standards over there.
10. Bloomington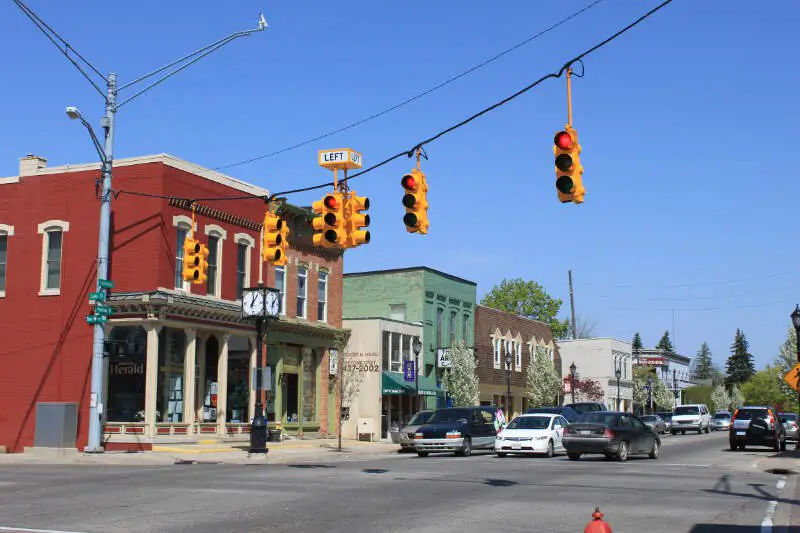 Bloomington, MN
% married: 23rd lowest
% with kids: 8th lowest
Places to meet: 10th highest
There are lots of women between 35 and 55 here in Bloomington, a Minneapolis suburb. Hardly anyone here has kids (22%), meaning lots more people are out on Friday and Saturday nights.
There are a high number of bars and coffee shops here, but hardly any churches. So you're going to have to meet that honest 'good' guy over a round of beers, most likely.
Who are we kidding? Deep down, women don't want good guys. They want bad guys.
There You Have It
If you're measuring the locations in Minnesota where there are a low number of married people with kids, and lots of places to meet them, this is an accurate list.
Additionally, here are the worst places for dating in Minnesota:
1. Ramsay
% married: 9th highest – 52%
% with kids: 13th highest – 28%
Places to meet: 3rd lowest
2. Cottage Grove
% married: 15th highest – 51%
% with kids: 6th highest – 30%
Places to meet: 5th lowest
3. Ferndale
% married:12th highest – 49%
% with kids: 8th highest – 29%
Places to meet: 3rd lowest
We also wrote about the 10 Drunkest Cities in Minnesota if you didn't happen to see it.
Desktop users, below is a chart of all the cities, from best cities for dating to worst: