This article is an opinion based on facts and is meant as infotainment. Don't freak out.
Swipe left for slideshow. Article continues below.
You might think that the whole hippie movement has faded away, but the truth is, there are plenty of hippies out there in North Carolina. While they aren't necessarily in your face all the time with war protests and the next Woodstock isn't being planned any time soon, we thought it would be fun to look at which cities in the Tar Heel State where the most hippies would live.
And, after crunching the data, you know what? It was pretty spot on, we have to say.
How do you decide where the most hippies live? By the number of yoga studios, organic markets, and most importantly, where the liberals live in droves.
Using that criteria, it's not hard to scrape the internet, run some scientific data on where hippies might live in North Carolina, and then put out a list.
So, put on your tie dye shirt and your sandals as you go through this list with us. After analyzing all cities with a decent amount of people in them, we came up with this list as The 10 Best Cities For Hippies In North Carolina:
Hillsborough
Pineville
Asheville
Carrboro
Chapel Hill
Black Mountain
Durham
Waynesville
Morrisville
Boone
Read on below to see where your town ranked, young flower child.
What beatnik criteria did we use?
In order to rank the best cities for hippies in North Carolina, we had to determine what criteria defines a hippie.
We threw a lot of criteria at this one in order to get the best, most complete results possible. Using Yelp and Sperling's Best Places, this is the criteria we used:
Number of yoga studios per capita
Number of organic markets per capita
Number of pet adoption centers per capita
Number of vegan restaurants per capita
Number of thrift stores per capita
Each city's liberal voting population
Note: For the sake of getting reliable numbers, we counted places within a city's border, as well as within a short driving distance.
1. Hillsborough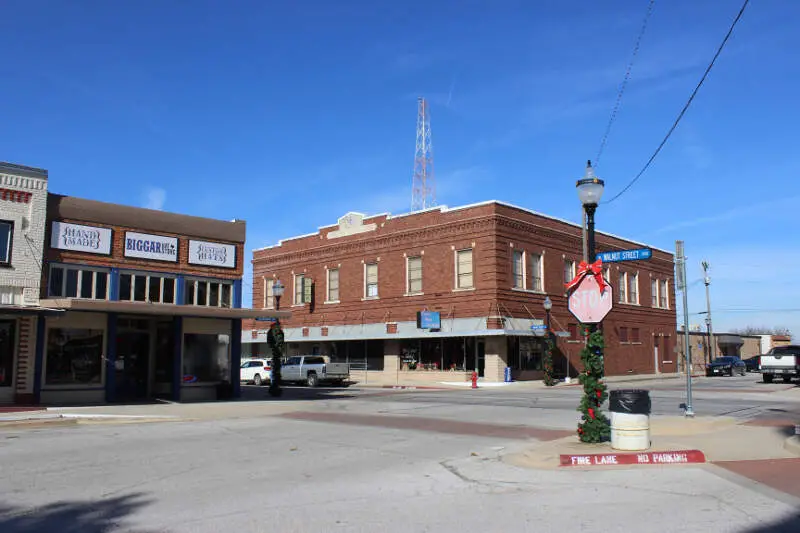 Wikipedia
Population: 6,114
Liberal voters: 70%
Pet adoption per capita: 3rd
When you look at the sheer numbers, it's pretty clear that Hillsborough is the most hippie (hippiest?) city in North Carolina. Or at least, that would be the best city in the Tar Heel State for them to live in.
Just a short drive from Durham, over 70% of the population of this small city is liberal. That's the 3rd highest rate in the state. And, there are quite a few hippie type places in Hillsborough, too. It ranks 3rd for pet adoption centers per capita, and 8th for yoga. All that's really missing are lots of vegetarian options (but they're still 30th of 147 for that, too.)
So, if you want to be at one with the earth and talk about love and peace and possibly see a few stoners around, this would be a great place to start.
2. Pineville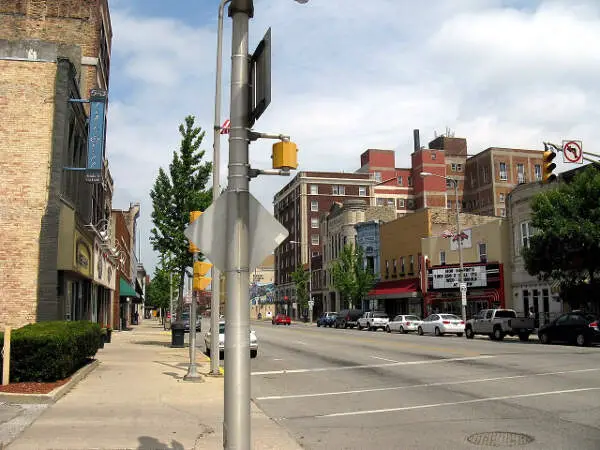 Wikipedia
Population: 7,562
Pet adoption: 2nd
Vegan rank: 5th
Liberal voters: 61%
Seems like Pineville would be a great place for hippies, man. Wait – where is Pineville? It's a smallish place just outside of Charlotte near the South Carolina border. Does that seem like a hippie place? You might be surprised to hear this area is more than 60% liberal.
For a small place, there are quite a few options to adopt a stray dog or throw back some hummus. There might even be some hemp oil in the air, too.
3. Asheville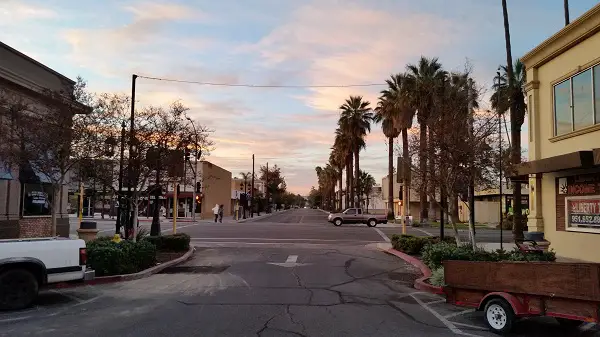 Wikipedia
Population: 83,766
Liberal voters: 55%
Organic rank: First
Vegan rank: 3rd
How did Asheville not win this whole thing? Talk about a cultural center point. You might be shocked to hear than only 55% of the population votes left in Asheville. There are obviously lots of art loving republicans in this area.
But you won't be shocked to hear that Asheville has more organic markets per capita than anywhere else in North Carolina, and that it ranks 3rd for vegan options as well. Plus, there are lots of yoga studios here.
4. Carrboro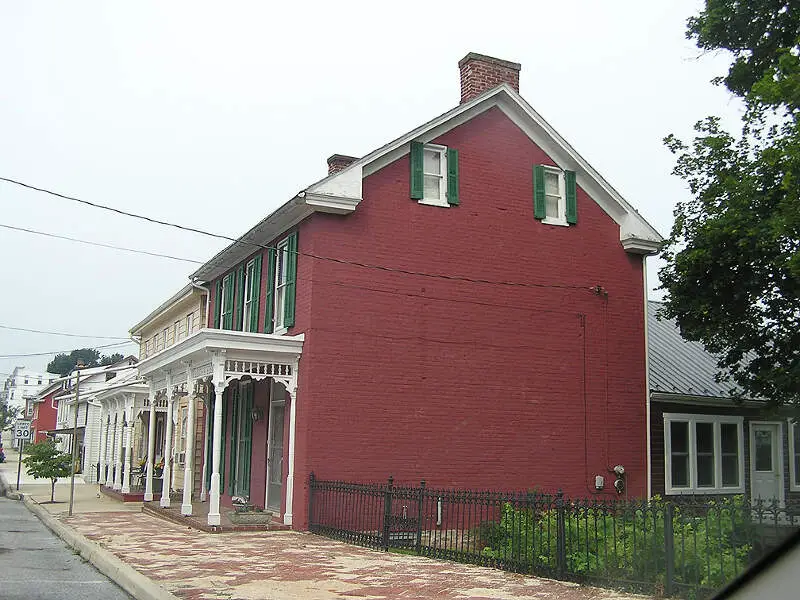 The now-closed (too bad, it was a hippie place) Southern Rail Bar in Carrboro
Population: 19,702
Liberal voters: 70%
Organic rank: 4th
Vegan rank: 10th
If you've ever been to Carrboro, this wouldn't surprise you. This 'alternative' city to Chapel Hill is crawling with a hippie vibe. Lots of people smoke, drink, and there's a counter culture here that you can't find for hours in any direction.
7 of 10 residents vote left, and lots of restaurants here either serve vegan only, or have lots of vegetarian options.
5. Chapel Hill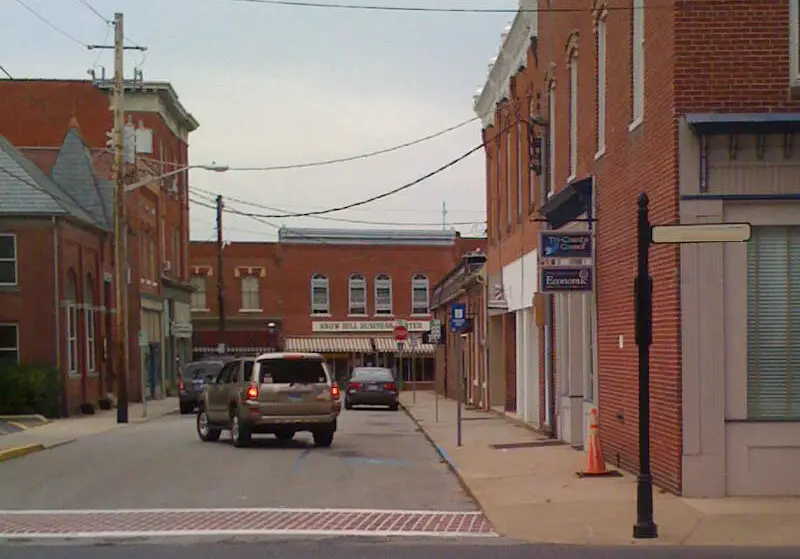 Franklin St, Chapel Hill. Wikipedia
Population: 57,088
Liberal voters: 70%
Vegan rank: 6th
Pet adoption: 13th
If Carrboro is going to rank high on the hippie list, then you know Chapel Hill will, too. Sure enough, around 70% of the people here are liberals (it's a college town, so that factors into it.). And if you've ever driven up and down Franklin Street, you know the place is brimming with vegan and organic options.
Are college students hippies? Maybe not in the traditional sense. But they're far more likely to wear sandals, smoke pot and protest for things they believe in.
6. Black Mountain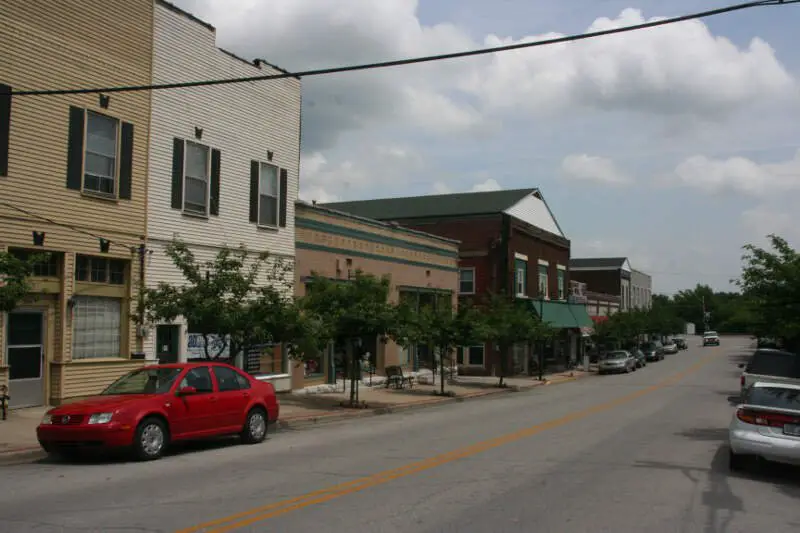 Black Mountain. Wikipedia.
Population: 7,885
Liberal voting: 55%
Yoga rank: 6th
Vegan rank: 7th
Folks outside of Asheville might not have heard of Black Mountain. It's a smallish place along I-40 just outside of Asheville. While they don't vote liberal in huge numbers, it's huge for North Carolina – at 55%.
Like many other cities here, it's a strong place for veganism and yoga posing. And maybe even some asparagus water.
7. Durham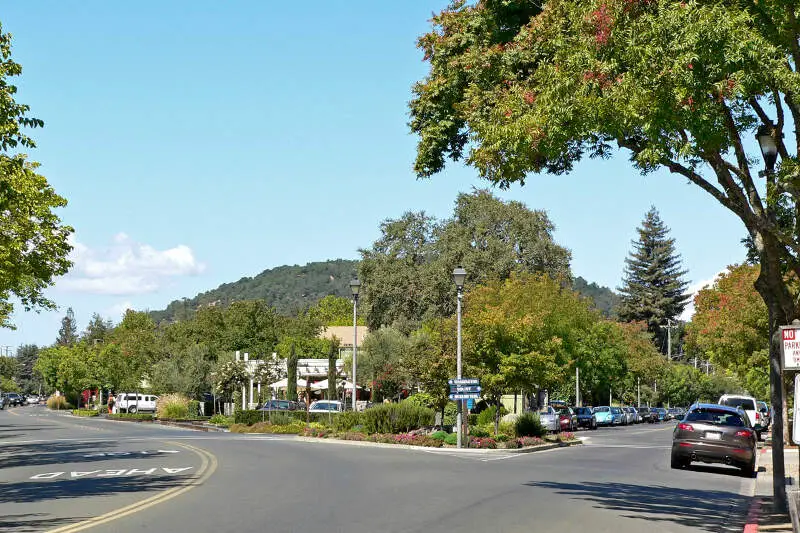 Downtown Durham. Wikipedia.
Population: 229,749
Liberal voting: 76%
Vegan rank: 13th
This might come as a shocker, but Durham votes far more liberal than any other city in North Carolina. There's a whole new generation of younger voters moving into Durham over the last ten years, and the place is really taking on a younger, more progressive vibe.
The vegetarian, yoga and all around 'organic' side needs some work to make Durham a true hippie haven. Lots of what you'll get here is burgers and beer.
8. Waynesville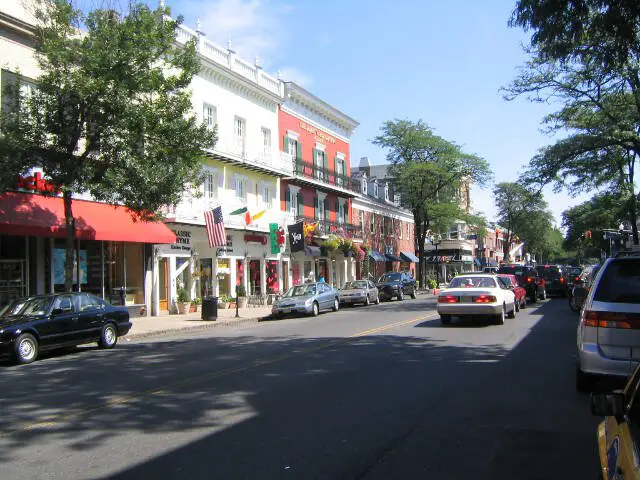 Wikipedia
Population: 9,864
Liberal voters: 42%
Thrift store rank: 2nd
Vegan rank: 11th
Waynesville might be considered a little hippie town just west of Asheville. While they vote more Republican, obviously they value the true hippie creed: cheap, vintage clothes and vegetarian food.
9. Morrisville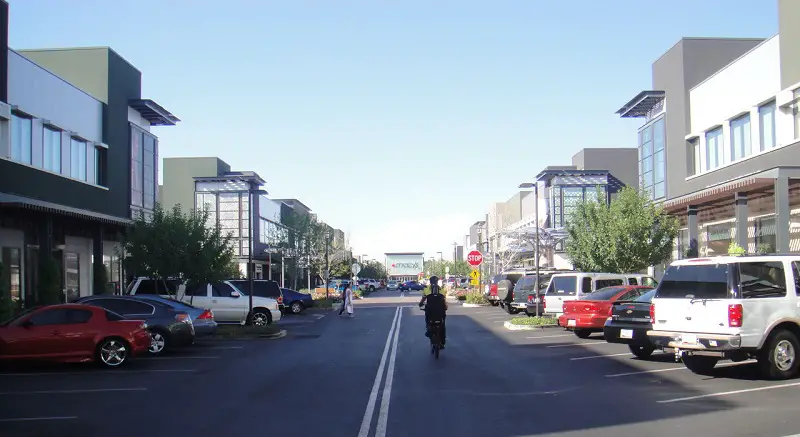 Wikipedia
Population: 18,585
Liberal voters: 55%
Vegan rank: First
Pet adoption rank: 5th
This one kinda came out of nowhere, but the wealthier enclave of Morrisville, just outside of Raleigh, cracks the top ten. These might be more progressive hippies here; they sure do love their vegetarian food, and they have bleeding hearts, since there are quite a few places to get stray cats and dogs.
You probably won't see many tie dye shirts here, but we're willing to bet lots of the baby boomers and middle agers here probably have some Phish and Bob Marley on their iTunes playmixes.
10. Boone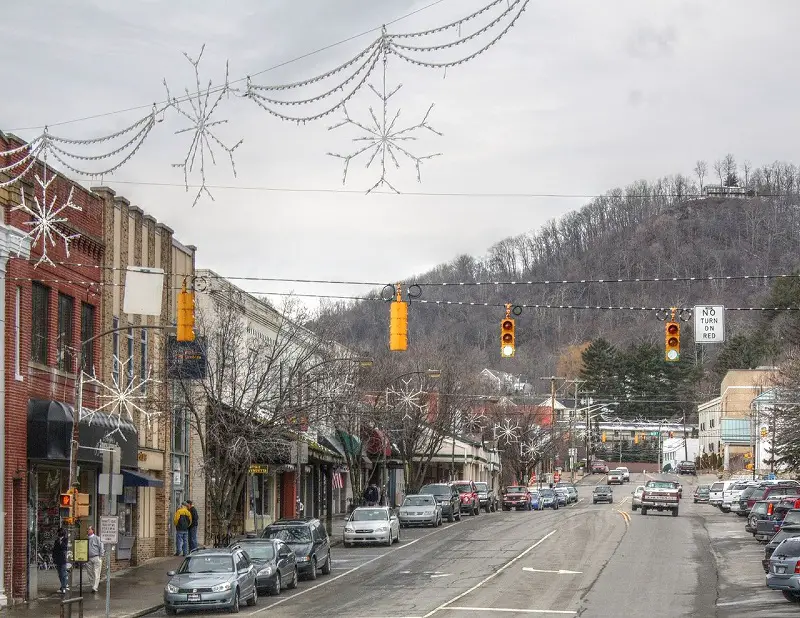 Wikipedia
Population: 17,261
Liberal voters: 47%
Vegan rank: 9th
Organic rank: 2nd
This totally makes sense, doesn't it? Whenever new people come to the area, they always ask about the liberal 'hippie' town of Boone. The home of Appalachian State University, this place may not vote entirely liberal, but they sure do live the lifestyle.
So put that in your pipe and smoke it.
There You Have It
If you're measuring the locations in North Carolina where there are lots of liberals, and there there are many options for vegan food, yoga and thrift stores, this is an accurate list.
If you're curious, here are the least hippie places in North Carolina:
Trinity
Sawmills
Marvin
Unionville
St. Stephens




The Hippiest Cities In North Carolina with detailed information



Desktop users, below is a complete chart with the data, along with the liberal voting rates for each city: