This article is an opinion based on facts and is meant as infotainment. Don't freak out.
Swipe left for slideshow
Did you know that Massachusetts is the smartest state in the country? It's true. According to income levels and test scores, the residents of the Bay State are more intelligent than their counterparts in Connecticut and New Jersey.
Massachusetts' average IQ is 104.3, which is the tops in the nation. And with prestigious colleges and universities and tons of high tech companies in the state, there are lots of people here who push the needle when it comes to off-the-charts smarts.
So, which city in MA is the smartest of the smart? We're about to find out.
We measured the high school graduation rate of the entire population, and looked at the number of educational and drinking opportunities in every city with a population over 5,000 people.
Because, while schools are important places to learn, our great nation was founded in part by brilliant visionaries in this part of the country who stayed up till the wee hours at the local taverns. Sam Adams wasn't just a drinker. He was a leader.
Plus, we thought why not add in a stereotype? Cause, you know, women are always saying that they are smarter than men.
That might not actually be a stereotype, though. According to ABC News, women just passed men on IQ tests.
Twitter is always a good indication of what people are thinking. We looked at the number of geo-located Tweets that came out in the last two weeks with #smart.
Using that criteria, it's not hard to scrape the internet, run some scientific data on where the largest pockets of smart people in Massachusetts might live, and then put out a list.
After analyzing all cities with a decent number of people in them, we came up with this list as The Smartest Cities in Massachusetts:
Wellesley
Sharon
Belmont
Amherst
Weston
Newton
Winchester
Brookline
Rockport
Swampscott
What about Boston? It was way down at spot 32. While there are a tons of bars, libraries and universities here, the fact is, that 20% of the population (at least) are dropouts.
Also, we're not saying the people outside of these cities are bad. We're just making an observation that as a majority, they're not the brightest bulbs in the room.
Read on below to see where your town ranked.
What intelligent criteria did we use?
In order to rank the smartest cities in Massachusetts, we had to determine what criteria defines a smart person.
We started by making a list of every place in the state with over 5,000 people based on the 2013 American Community Survey. That left us with over 200 places to rank.
We then looked at the following smart-tastic criteria for each of the places on the list:
High school graduation rates
Number of libraries and bars per capita
Number of women in a city
Note: For the sake of getting reliable numbers, we counted places within a city's border, as well as within a short driving distance.
1. Wellesley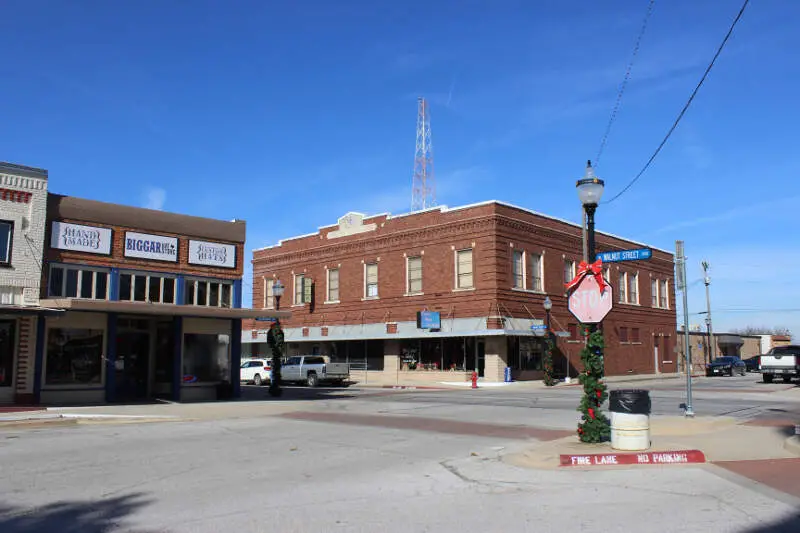 Wellesley College Tower. Wikipedia.
Population: 29,384
High school graduation rate: 97.4%
Libraries and bars: 15
% of city that's women: 57.5%
Not only does just about the entire city have a high school diploma, 8 out of 10 folks in Wellesley have a college degree (which is the 2nd highest number in the nation).
Home to Wellesley College, Babson College and a satellite campus of Massachusetts Bay Community College, this place is loaded with bright minds. And there's actually quite a few libraries and bars where they can gather and kick around some of their great ideas, too.
The real kicker, though, is the high number of women who live here. You'd be hard pressed to find any other places in the nation with a higher percentage of educated women like there are in this small town west of downtown Boston.
2. Sharon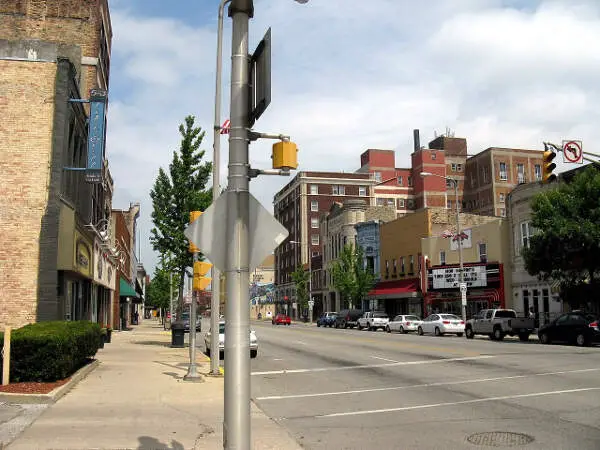 Sharon, MA. Wikipedia
Population: 5,856
High school graduation rate: 98%
Libraries and bars: 2
% of city that's women: 54%
There isn't a city in the state with a higher high school graduation rate than in Sharon. Only 2% of the residents here don't have a high school diploma. And, nearly 7 in 10 people in Sharon has a college degree.
There are no bars in Sharon, and a couple of libraries. You could look at that statistic any way you want to.
3. Belmont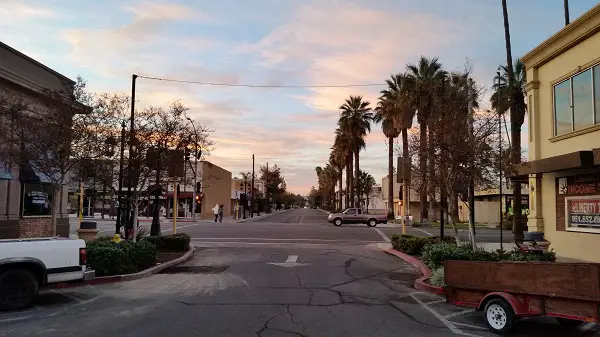 Belmont, MA. Wikipedia
Population: 24,795
High school graduation rate: 97%
Libraries and bars: 4
% of city that's women: 55.2%
Belmont is another relatively wealthy (and really smart) suburb of Boston, where there are lots of smart women. Only 3 in 100 people didn't get a high school diploma here. There are only a handful of places where great minds can meet.
Perhaps they need to open up a bar or two here.
Belmont also has a high number of private schools, and Belmont High School has a reputation for having strong academics. So it sounds like the smart train isn't leaving the tracks any time soon here.
4. Amherst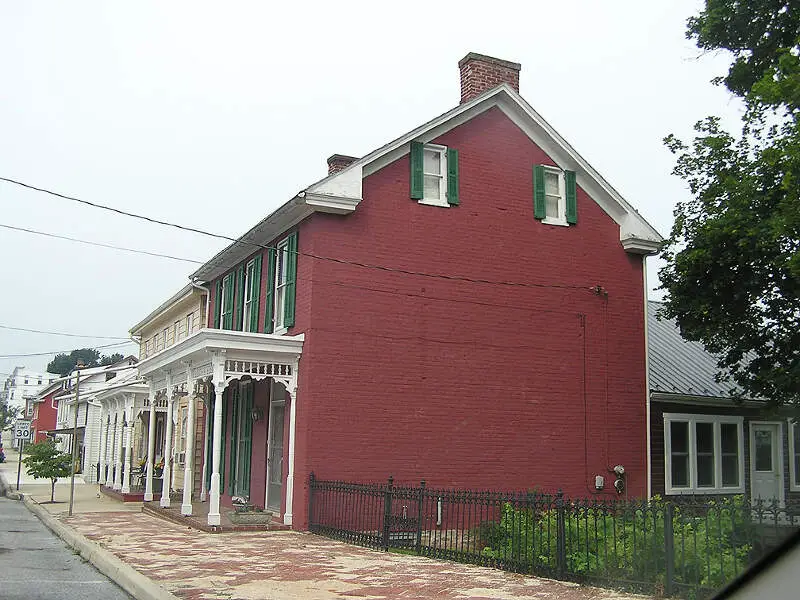 Sarah L. Arnold House, UM Amherst. Wikipedia
Population: 19,330
High school graduation rate: 95%
Libraries and bars: 30
% of city that's women: 57%
There are more smart women living in the Town of Amherst than in any other city in the state. That's a lot of brainpower right there.
There are lots of bars in Amherst, and there are lots of libraries as well. Which means you have the book smart kids and the street smart, big picture thinkers here.
Amherst is also home to Amherst College, Hampshire College, and UM Amherst. People like Emily Dickinson and Robert Frost once lived here, and they are some of the great literary minds of our time.
5. Weston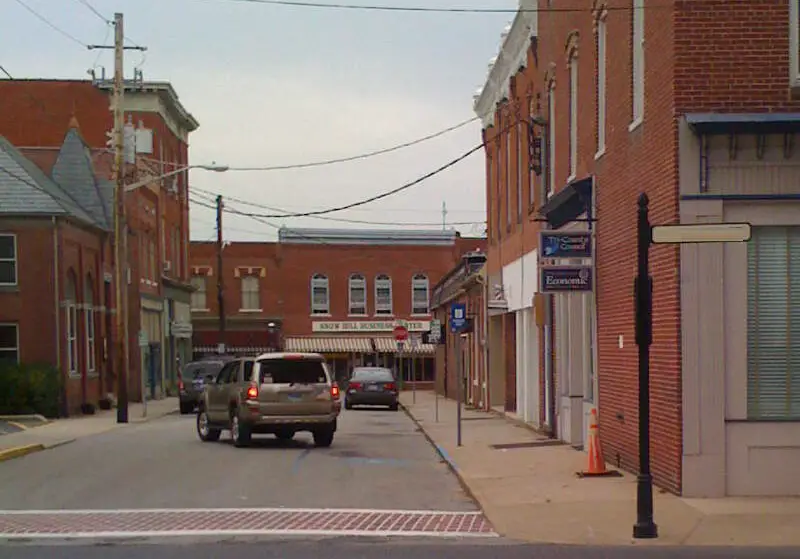 Weston Town Hall. Wikipedia
Population: 11,430
High school graduation rate: 96%
Libraries and bars: 3
% of city that's women: 51.75%
As is the case with a couple of the cities above, there aren't any bars in Weston proper. But there are a handful of libraries. So you know where the priorities are in this small town in Middlesex County.
Sounds like the nerds here need to loosen up a bit.
Does being a wealthy, relatively crime free place make you smart? Yes it does. How about having the owner of the Bruins as your neighbor? Actually, you guys tell us – are you happy with his decisions running the team or not?
6. Newton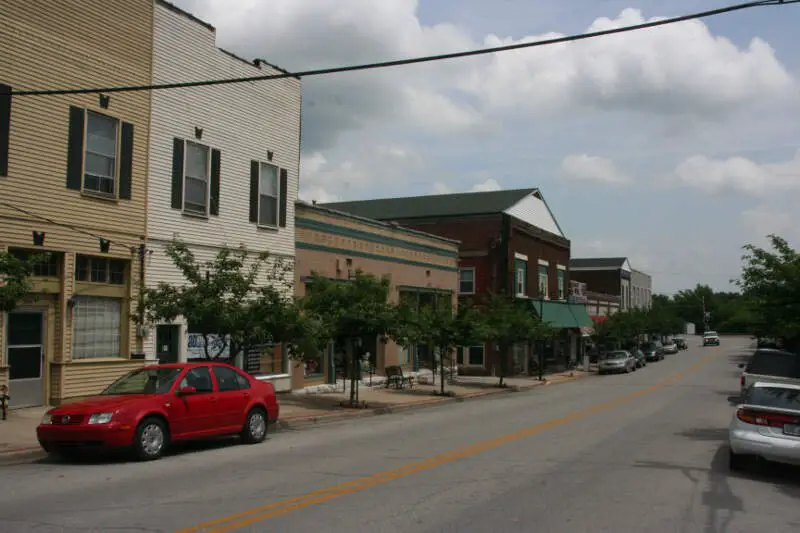 Boston College Newton Campus, Wikipedia.
Population: 85,177
High school graduation rate: 96%
Libraries and bars: 25
% of city that's women: 53.39%
So here's the deal with Newton (and lots of other places in Massachusetts). There's a lot of drinking going on here. It was hard to actually find very many places in Massachusetts where the bars were outnumbered by the libraries in town.
When you have nearly everyone in a city this big with a high school degree, and a majority of them are women, what you have is a really smart place.
There are ten private schools in Newton, and nearly that many higher education institutions.
7. Winchester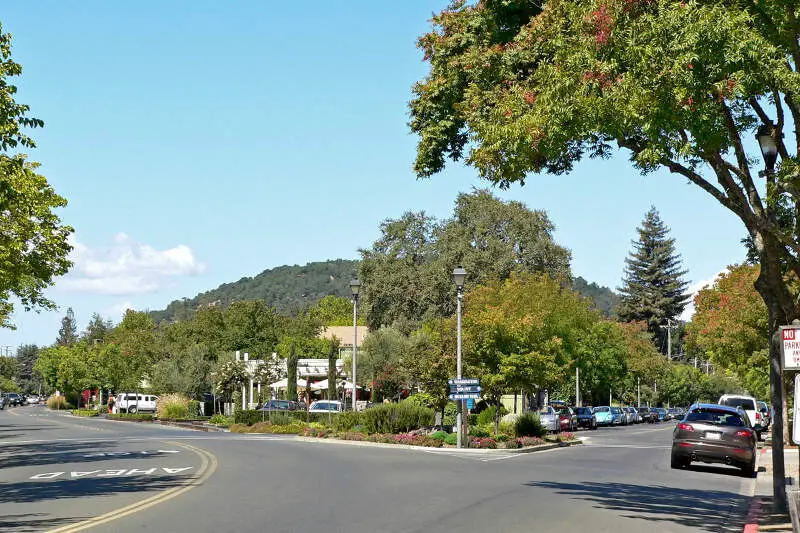 Wikipedia
Population: 22,494
High school graduation rate: 96.4%
Libraries and bars: 10
% of city that's women: 53.79%
Winchester is an affluent bedroom community for the people who work in Boston who don't want to live in Boston proper. First off, that's a smart choice on its own merit. There are a handful of private schools here, and everyone and their dog has at least a diploma from high school.
Did you know Yo-Yo Ma, the famous cellist lives in Winchester? You do do now.
8. Brookline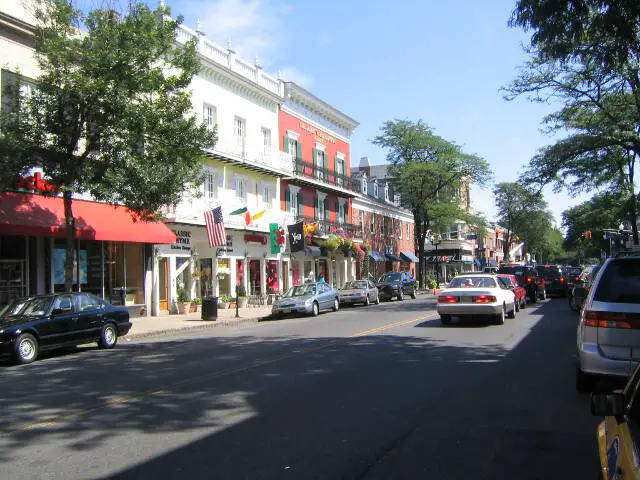 Brookline, MA
Population: 59,343
High school graduation rate: 96%
Libraries and bars: 17
% of city that's women: 56.35%
This Norfolk County town has just about as many smart women as Amherst does. Amherst has more bars and libraries, which means they appear to be a little more social.
Not only are the people here book smart (there are around 8 universities and colleges in Brookline), but they're also right-brain thinkers here. Brookline is home to the prestigious New England Institute of Art.
9. Rockport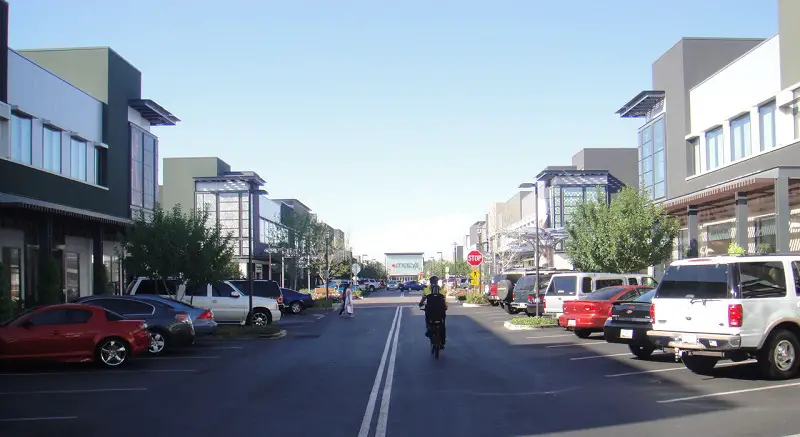 Wikipedia
Population: 6,903
High school graduation rate: 94%
Libraries and bars: 6
% of city that's women: 54%
Way out on the tip of Cape Ann peninsula is the bright population of Rockport, where there aren't very many intelligent gathering points (unless you count The Fish Shack). But what you have are a bunch of smarty pants, and many are women.
Here's a fun fact: In 1856, a gang of women, led by Hannah Jumper destroyed everything in town that had alcohol in it, and alcohol was subsequently banned from town until 150 years later.
You can't buy liquor here, but restaurants can serve booze. So maybe The Fish Shack is the modern day Public House in this part of the state. Go forth and prosper, future thinkers of America.
10. Swampscott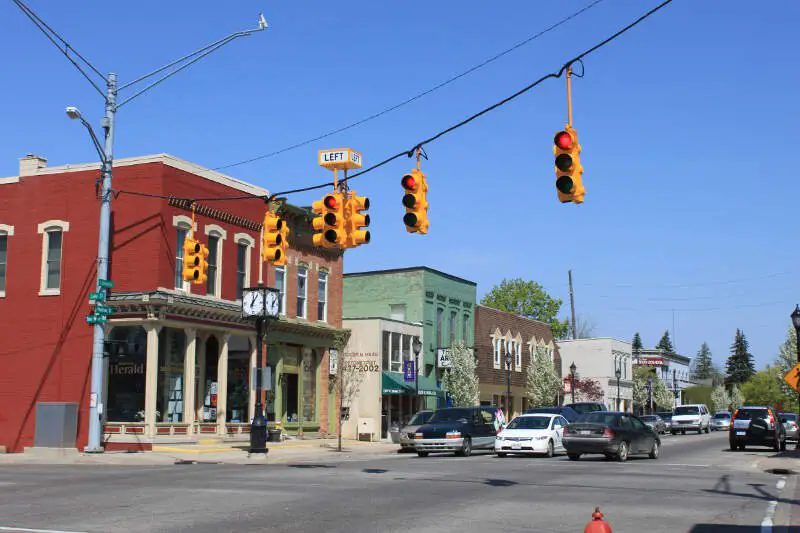 Wikipedia
Population: 14,353
High school graduation rate: 96.4%
Libraries and bars: Zip
% of city that's women: 54.14%
This teeny tiny Essex County town doesn't have a lick of interesting places where smart people can gather to try and change the world. It's okay, that's what the internet is for, right? Or the beaches.
The list of notable people, former and present, from Swampscott goes on and on. Each are bright in their own way. After all, if you've earned yourself an entry on Wikipedia, there's a good chance you're one smart cat.
Unless you're an athlete.
There You Have It
If you're measuring the locations in Massachusetts where there are a high number of graduates, places to 'open your mind' and where women dominate, this is an accurate list.
A study by the Washington Post said women have better verbal skills than men. To that study, I say, "Duh!"
If you're curious enough, here are the dumbest places in Massachusetts.
Ludlow (25% without a high school degree)
Clinton (19.7%)
Athol (23.7%)
North Adams (21.5%)
Everett (25.5%)
Desktop users, below is a chart of the top 100 smartest cities we studied, from smartest to dumbest.