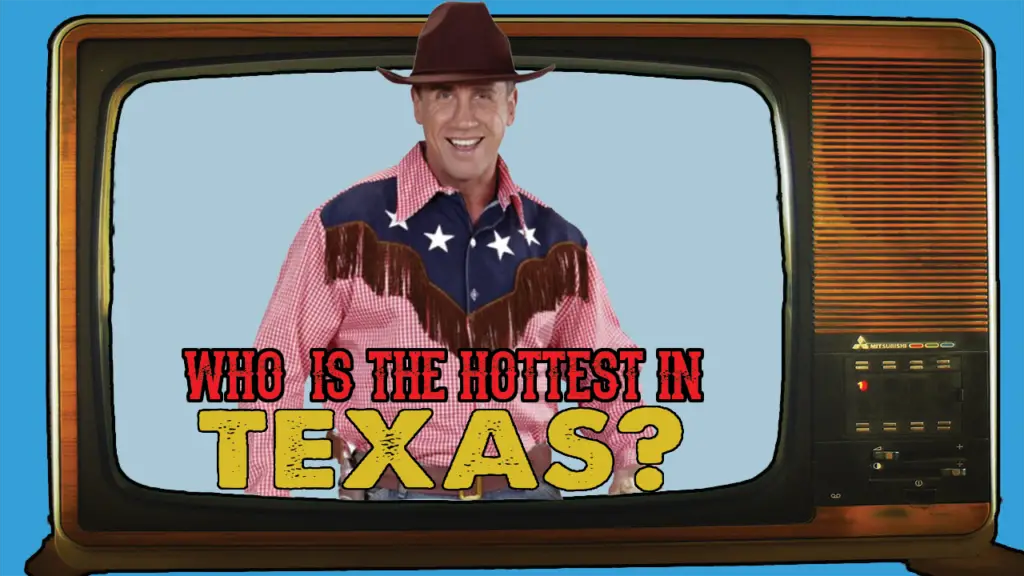 Which city in Texas has the most attractive residents? It's not Houston or Dallas. It's Austin.
HomeSnacks interviewed 500 Texans – both women and men – to ask them which Texas cities have the hottest people. As in – cute, sexy and overall sex appeal. To our surprise, it was Texas' capital.
A whopping 39% of male Texans polled claim Austin has the hottest women in the state. And 38% of Texas women think Austin has the hottest…men.
What's most interesting – Texans vote for their own cities fairly often. Meaning, people in Texas think they're the hottest in the state.
"We wanted to have some fun and see how Texas views itself," said Nick Johnson, who conducted the study on behalf of HomeSnacks, the ranking website which ran the numbers. "This is the first time we ran a study like this. The data was pretty fun to see."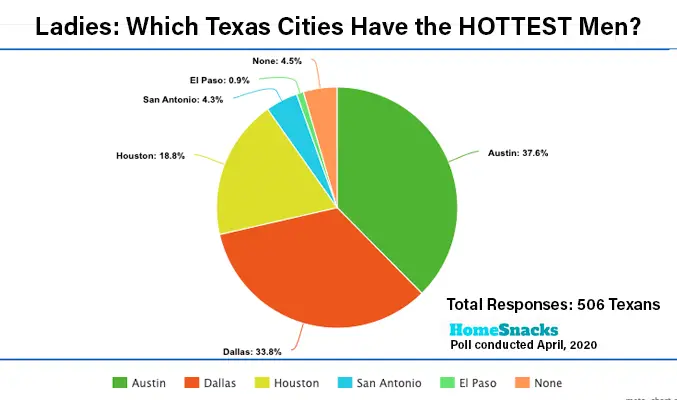 Dallas ranks second – behind Austin for both hottest men and women – according to the Texas attractiveness polling.
According to the poll, San Antonio's women are more attractive than the men who live there. And El Paso has far more attractive men than women, apparently. In fact, none of the 500 respondents gauged El Paso women as attractive.
5% of women and 2% of men reported 'none' of Texas' largest cities have sexy residents. Lubbock was written in by 4% of men, who say they believe "Hub City" has a decent number of attractive women in the Lone Star State.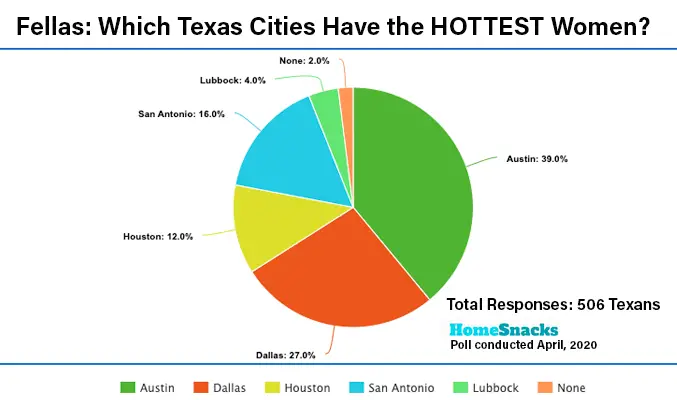 Another interesting insight: When it comes to age, the younger you are, the more you think people in Dallas are attractive. And the older you are, the more you're into Austin's sex appeal.
"Typically, we rank cities based on data you can measure, but beyond trying to measure the number of gyms or how healthy cities are, we figured we'd go right to the source and as Texas themselves who they deem the most attractive," Johnson said.
Due to the feedback from the study, HomeSnacks plans on expanding its poll to measure attractiveness in other states soon.
"We're curious to see how hot Californians think they are. I'll bet they are even more vain than Texans are."
According To Texan Women, These Cities have the Hottest Men:
Austin 38% (191 total votes)
Dallas 31% (156 total votes)
Houston 20% (103 total votes)
Nowhere in Texas 4.8% (24 total votes)
San Antonio 4.6% (23 total votes)
El Paso 1% (3 total votes)
According To Texan Men, These Cities have the Hottest Women:
Austin 39% (195 total votes)
Dallas 27% (136 total votes)
San Antonio 16% (79 total votes)
Houston 12% (59 total votes)
Lubbock 4% (17 total votes)
Nowhere in Texas 2% (14 total votes)