What's HomeSnacks?

HomeSnacks combines recent data from the Census, FBI, OpenStreetMaps, and dozens of other sources into bite-sized studies to help you understand what it's like to live in different communities across the country.
We have been professionally ranking cities, neighborhoods, counties, and states across America for over five years.
In total, we have 61 categories, and growing, that include some of these very popular lists:
Every report explains the methodology behind the ranking and links to the source of the data.
Our research takes into account the unique aspects of what it means to live in a particular location, and crunches a complicated set of data points to rank cities in fun and interesting ways.
Based in Raleigh, North Carolina, our brands have had more than 100 million unique visitors since 2015, and we've been featured in hundreds of media outlets.
The Mission
We want to help people find a place to live that fits them personally.
To do that, we paint a picture of what's happening in a region based on "Friday Night Science" — how'd you argue at a bar. To do that, we gather data from around the web to help determine a wide array of factors about where you live, things like safety, desirability, and culture.
We then use images, maps, and digestible summaries for everyone to get a sense of what life is like around each state in America.
The Guys Behind The Snacks

Chris Kolmar
I've been involved in the online writing space for over eight years now. I originally founded one of the most popular real estate blogs in the world and started HomeSnacks to keep that legacy going.
You can find out more about my background on my website or LinkedIn.
My research has been featured on the New York Times, Thrillist, VOX, and a host of local news.
More recently, I've been quoted on USA Today, BusinessInsider, and CNBC.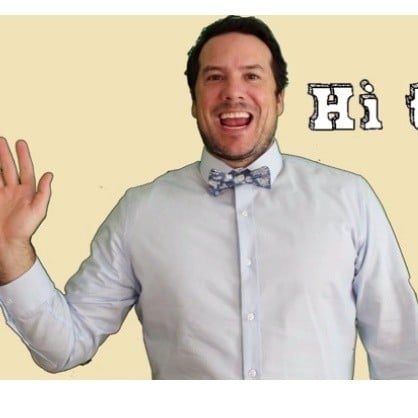 Nick Johnson
Nick Johnson earned his masters in Business Administration from the Drucker School At Claremont Graduate University. He has written for 39 publications across the country and ran the media relations department at Movoto, a real estate portal based in San Francisco. He has been featured in over 500 publications as an expert in real estate and as an authority on real estate trends.
Nick's the creator of the HomeSnacks YouTube channel that now has over 260,000 subscribers and is an excellent source to learn about different parts of the country.
Some Facts About The Snacks
Over 15 million people visited our network of sites in the last year
500,000+ people have used HomeSnacks as part of researching where to live
5,000+ unique comments and reviews of cities from users like you.
82 Million YouTube video views
Work With Us
We have relationships with several leading companies who want to make dramatic increases to the traffic on their site and on their blog. We can create content and promote it for you, bringing in tens of thousands of new impressions to your campaigns.
We also make stories go viral. If you're trying to find companies that make videos or content go viral, that's us. So contact us if you want a wide audience for your content in a short amount of time.
HomeSnacks In The News



A fast-growing list of media sites that have talked about our research.
Contact Us
Email [email protected] for more information.
HomeSnacks is the first of upcoming websites to specialize in niche reporting.
North Carolina Mailing Address
Chasing Chains LLC
8311 Brier Creek Pkwy Ste 105-437
Raleigh, NC 27617
Missouri Mailing Address
Chasing Chains LLC
9648 Olive Blvd Ste 434
Olivette, MO 63132