Editor's note: This is not investment advice and we are not financial advisers. Article updated for 2020.
Swipe left for slideshow. Article continues below.
Article Table Of Contents
(Skip to section)
There's a the age old question everyone thinks about when they decide to move to a city in Wyoming:
Should I buy a place or rent? Well, we aren't here today to solve that problem for you exactly. We are just assuming you'll do the right thing and a buy a place. And while we are happy to tell you the best place to live in Wyoming, this analysis is going to tackle the question of the best place to buy a house as an investor. That is we are going to try and determine the up and coming cities in the Equality State.
To do that we are going to look at places in Wyoming that are growing faster than average, but where home prices are below average. In every day terms, the "deals". The best deal in Wyoming at the moment? That would be Worland according to our analysis.
Here's a look at the top ten places to buy a home in wyoming for 2020:
What's the best place to buy a home in Wyoming for 2020? According to our analysis, would the the ideal place to buy a home looking into the future.
The methodology that wen't into this can be a bit complicated, so we'll break it down for you in as much detail as we can below. If you're not worried about finding a deal on good places to live, check out the most expensive places to live in wyoming and, for those of you on a budget, the cheapest places to live in wyoming.
For more Wyoming reading, check out:
The 10 Best Cities To Buy A House In Wyoming For 2020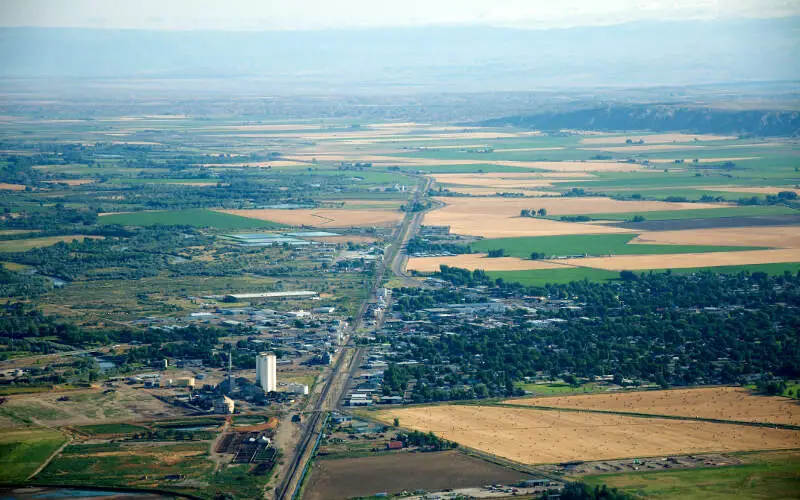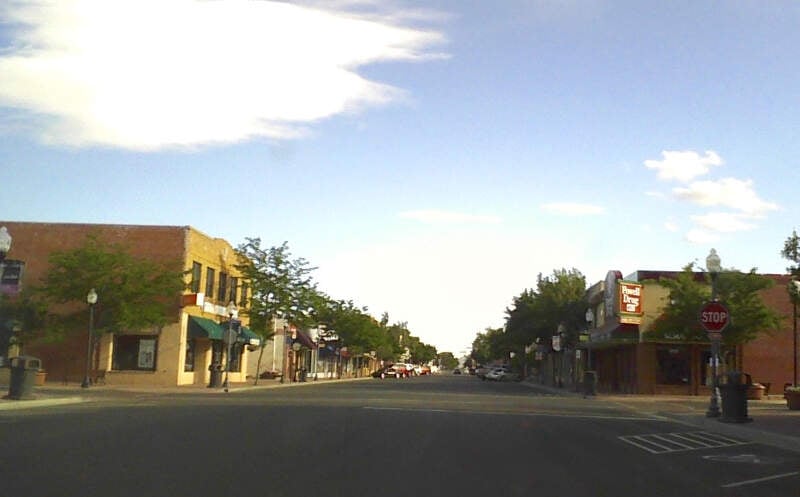 Powell was incorporated in 1909. Powell was named for John Wesley Powell, U.S. soldier, geologist and explorer. Powell post office was established January 23, 1908.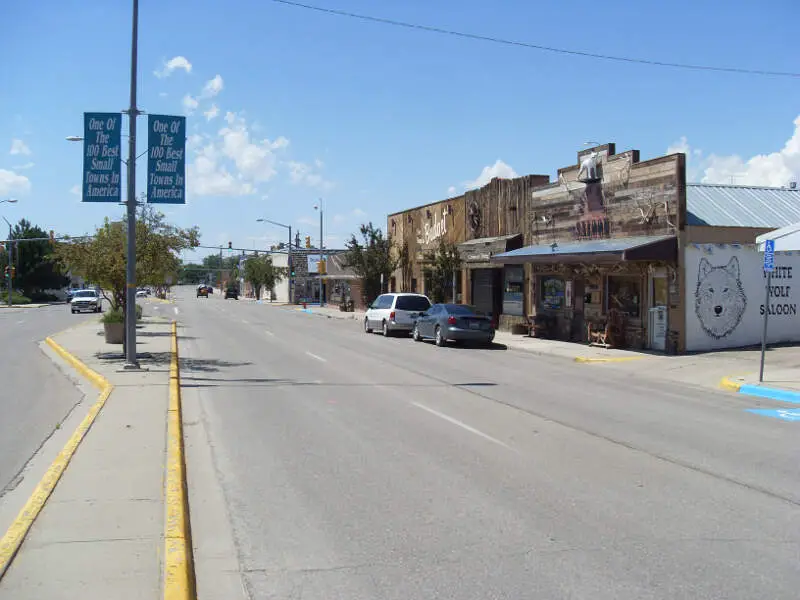 Douglas was platted in 1886 when the Wyoming Central Railway established a railway station; the settlement had been in existence since 1867 when Fort Fetterman was built and was first known as "Tent City" before it was officially named "Douglas", after Senator Stephen A. Douglas. It served as a supply point, warehousing and retail, for surrounding cattle ranches, as well as servicing railway crews, cowboys and the troops of the U.S. Army stationed at Fort Fetterman.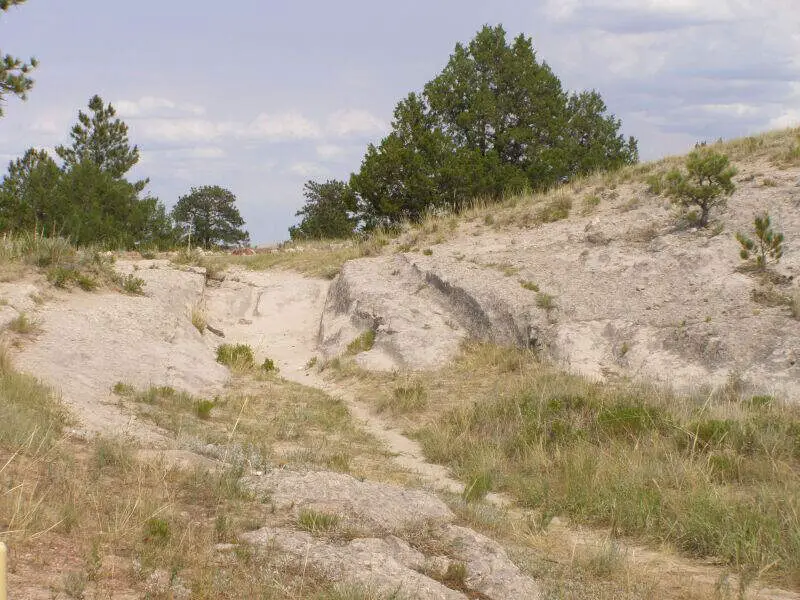 Situated on the historic Mormon Trail and near the Oregon and California trails along the banks of the North Platte River, Torrington was founded in 1900 by W.G. Curtis, and named by him for his home town of Torrington, Connecticut. Originally a watering and coaling station for the CB&Q Railroad, which began passenger service in 1900, the growing city soon became the main source of civilization for nearby farmers and ranchers. In 1905, the first bridge was constructed over the North Platte River, which it had previously been necessary to ford.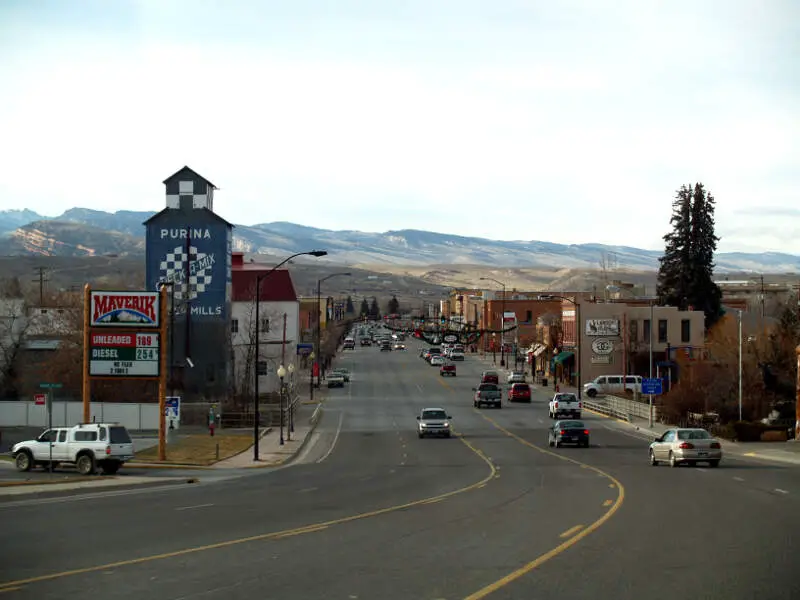 Lander was known as Pushroot, Fort Brown, and Fort Auger prior to its current name. The town was named Lander in honor of General Frederick W. Lander, a famous transcontinental explorer who surveyed the Oregon Trail's Lander Cutoff. Several miles southeast of town near present-day U.S. Route 287 is the site of Wyoming's first oil well, circa 1884. The town was incorporated in 1890.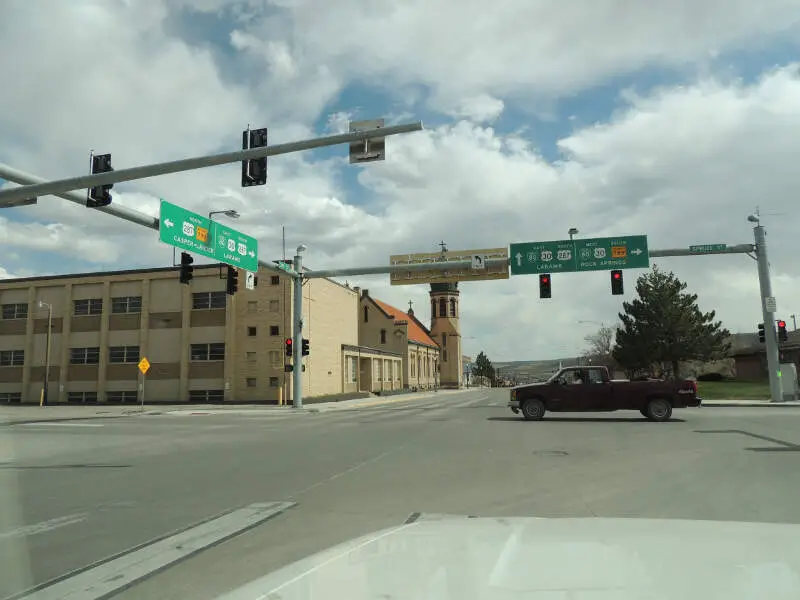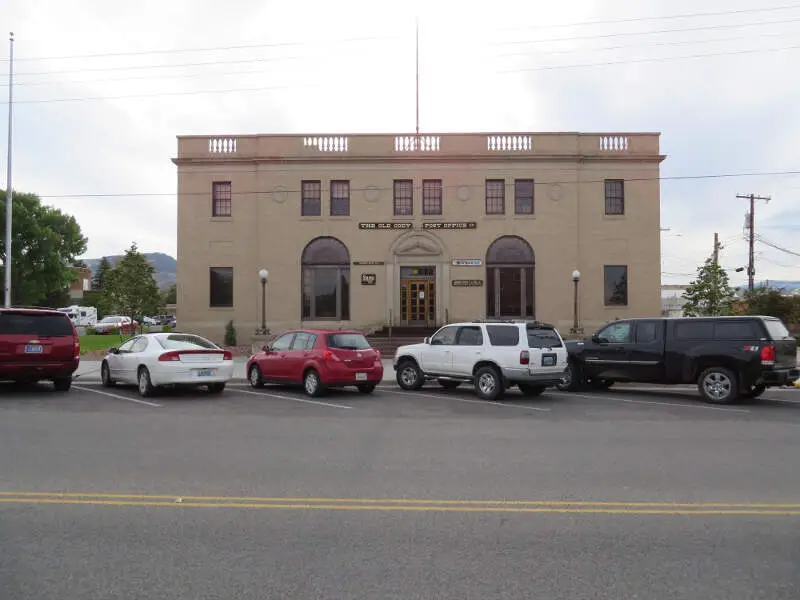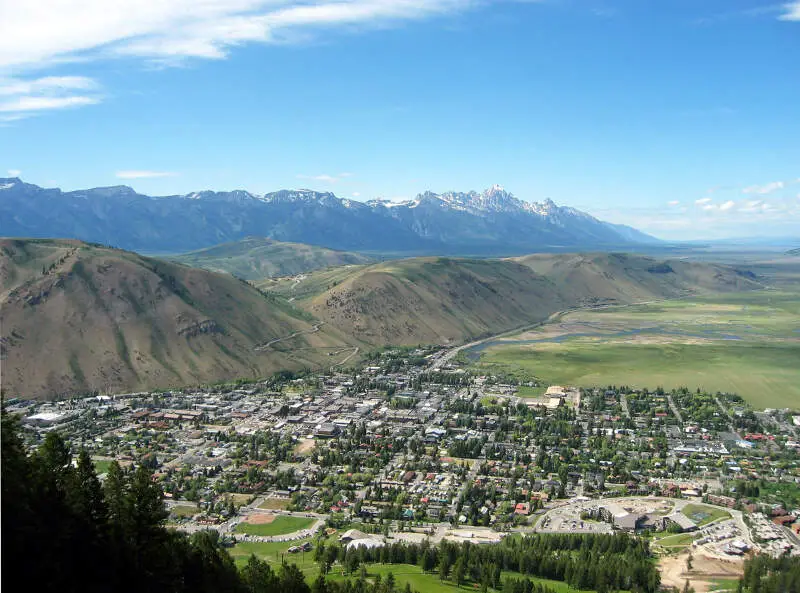 Source: Public domain
Jackson Hole was originally populated by Native American tribes including the Shoshoni, Crow, Blackfeet, Bannock, and Gros Ventre. John Colter entered Jackson Hole during the winter of 1807/1808 during the return journey of the Lewis & Clark expedition. The area became a prime area for trappers and many famous mountain men traveled through the area in the early 1800s. These mountain men are responsible for many of the names in the valley including Bridger, Jedediah Smith, and Sublette. David Jackson gave his name to the valley after a winter spent on the shores of Jackson Lake.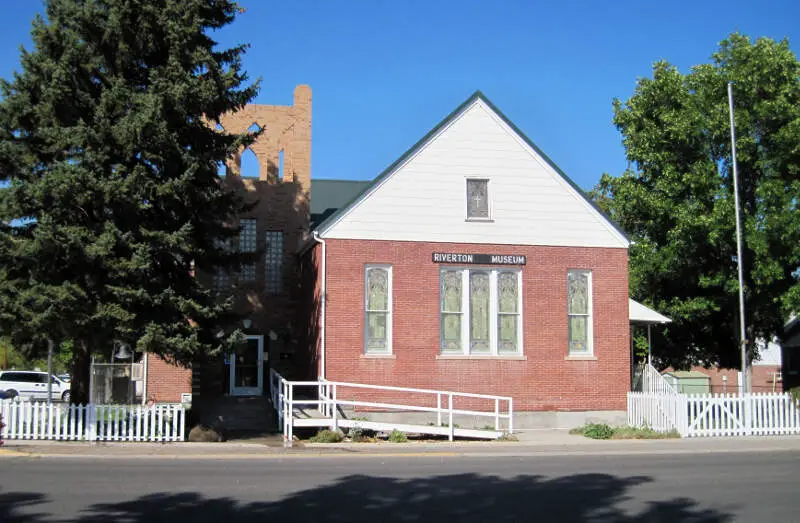 Source: Public domain
The city is an incorporated entity of the state of Wyoming. The community was named Riverton because of the four rivers that meet there. The town was built on land ceded from the Wind River Reservation in 1906, a situation that often makes it subject to jurisdictional claims by the nearby Eastern Shoshone and Northern Arapaho tribes.

Evanston was named after James E. Evans, surveyor for the Union Pacific Railroad. Another source maintains it is named for John Evans, second Governor of the Territory of Colorado. The town was founded during the construction of the First Transcontinental Railroad. The railroad arrived in the area in November 1868, and Harvey Booth opened a saloon/restaurant in a tent near what is now Front Street. By December the rails had reached Evanston and the first train arrived December 16. However, Orders were later handed down by the railroad managers to move the end of the line 12 miles west, to Wasatch. Within three days most all of Evanston had moved to Wasatch, it appeared that Evanston would become another "end of the tracks" town. Luckily, in June 1869 headquarters returned to Evanston and it continued to grow. Later in 1871, a machine shop and roundhouse were constructed, giving Evanston a longevity not shared with many other railroad towns.
How do you determine the best places to buy a home in wyoming for 2020?
We were in real estate for almost five years and have been working on this site for another three. Suffice is to say, we've put a lot of thought into what goes into finding a good place to buy a home.
So all that thinking has come to this moment where we get to spell out how we'd approach finding an up-and-coming place to live in Wyoming. Put differently, the analysis will try to find places in Wyoming with undervalued homes relative to pent up demand.
To do that we looked at the most recent American Community Survey Census data for 2014-2018 and compared it to the previous vintage (2012-2016). Specifically, we used the following criteria:
Y-o-Y Change In Population (People want to live here)
Y-o-Y Change In Median Home Prices (People are willing to pay for it)
Home Prices Relative To The State Average (It's still kinda cheap)
We want places that are growing, have seen home prices increase in recent years, and are still "cheap" for Wyoming with the following caveats:
So of the 0 cities and towns in Wyoming, only 17 places made it through our initial filters to even be considered.
We then ranked each place from 1 to 17 for the criteria mentioned above with 1 being the best for that criteria. We averaged the rankings to create a "best place to buy" index with the place having the lowest index being the best. You can download the data here.
Turns out that Worland is the best potential gem in the not-so-rough in the Equality State.
Read on for more on these places.

There You Have It - The Best Places To Purchase A House In wyoming for 2020
There's our analysis of the best places to buy a house in Wyoming. And, to be clear, we aren't necessarily saying these places are the best places to live, just that it looks like they might be in a couple of years based on the data.
In fact, every place in the following table meets our criteria, so even though it may not look super long, remember we started off with all 0 places in the state.
So if we'd could rent or buy in these cities, we'd definitely buy.
For more wyoming reading, check out:
Detailed List Of The Best Places To Buy A Home In Wyoming