Article Table Of Contents   
(Skip to section)
Does being rich make you a happier person?
Maybe not.
According to a recent study, if you earn about $95,000 a year, you're optimally happy. Any more than that, and you're not. Surprised by that? We were. I think just about everyone who's reading this would think, "Give me a million bucks, I'll be happy as heck!"
Happiness isn't the metric we're measuring, today, however. It's pretty easy to see where the richest people live. You just have to measure how much money people make, and who has the best jobs in every city. Or, you could just see where people like this live and try and get on their good side.
Where do you go if you want to see the richest people in the nation? We're not talking about individuals. We mean, specifically, which parts of the country.
The general assumption is going to be suburbs of major cities where people live in big homes, away from the grimy, packed downtown areas. Yes, we took that into account, but you also have to assume the richest cities in America are going to be where people have amazing jobs.
The cities we're about to mention are pretty wealthy, overall.
The 10 Richest Cities In The US For 2022
Is everyone in these places loaded? No. But are most of their bank accounts pretty fat? Yeah they are.
So, what's the richest big city in America according to the data? Per the most recent ACS data, the richest city in America is Cary, NC.You can check out how NC ranked overall in our richest states in America.
To see exactly how we calculated these rankings, read on.
Or if you're simply not interested in reading about the high and mighty, and you don't care about this list, check out:
Editor's Note: We updated this article for 2022. This is our ninth time ranking the richest cities in America.
The 10 Richest Cities In America For 2022
Here in Cary, North Carolina, things couldn't be more rich. Cary is just a perfect little slice of heaven outside of Raleigh. At least that's what the locals would tell you.
Only 3.26% of residents here are without work, and if you drive around town long enough, it'll be clear; anyone who wants a job here can get a job. If you're out of work in Cary, it's your own damn fault.
It may not be a very large place, but people's bank accounts are pretty large. Families earn the 3rd highest incomes in the whole state. It's a great place to raise kids. It's safe. You won't see too many police officers around, but when they police are called, they show up in minutes.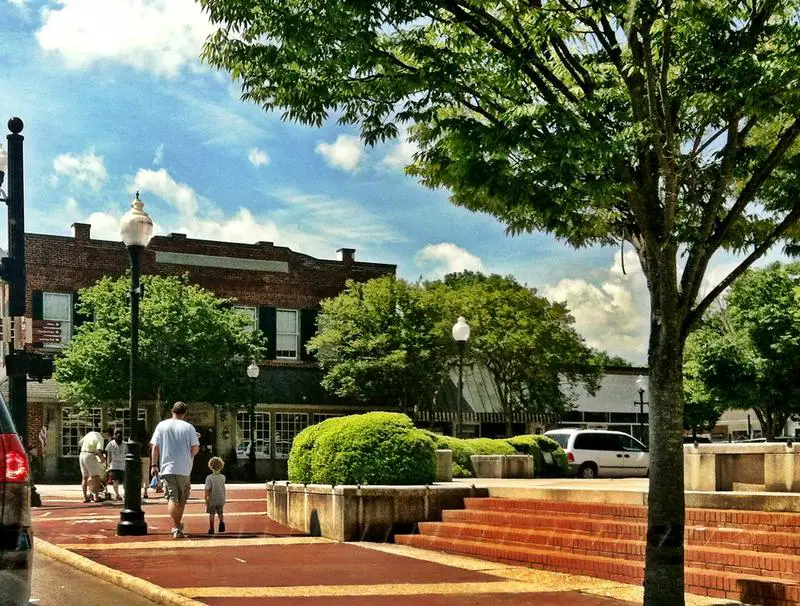 We're climbing higher and higher up the money tree, as we visit the very wealthy city of Centennial, Colorado. Folks here have great jobs, work hard, and hardly anyone in town struggles to make ends meet.
This is where a lot of the rich and fancy residents live with their families. People here earn on average, the 13th highest incomes overall, and only 3.56% of people who live here don't have a job. For a state this large, that's crazy low.
In fact, People in other parts of the nearby areas generally stereotype this part of the state as being wealthy and stuck up. Well, that's probably because the students have better cars than their teachers.
There's a lot of old money here, too. Rich people can spend all their money and then they're broke. But wealthy people - like old money people will never spend all their money. They can't even do it if they tried. People come here to find jobs and for a more peaceful and better quality of life.
Crazy Rich Asians would maybe even consider buying a home here.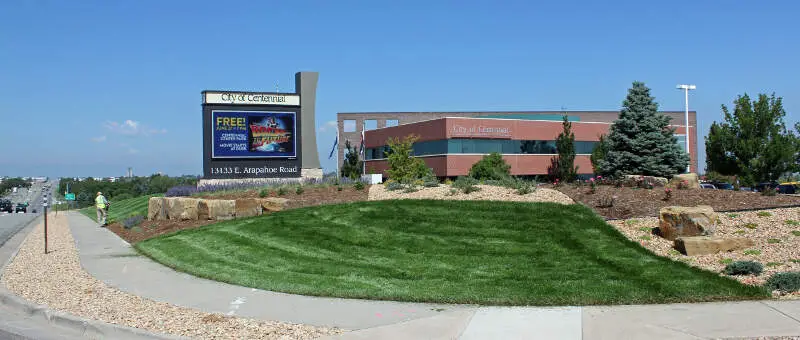 Where's our 3rd richest city in the entire nation? That would be Frisco, Texas -- a little nook just outside of Dallas.
It's sorta like Dynasty. Many people here are loaded. Just about all households who live here earn well over $100,000 a year annually. Some parts of this area are just off the charts out of touch with reality. Households here vary between two-income homes when both parents have great jobs, or households where there's one primary earner in the top tier of their industry. Doctors, lawyers, business owners and entrepreneurs.
Most of the well to do here frequent Whole Foods, Starbucks, Core Power or LuLuLemon.
Do you think they know they're the richest people in the state? I think that's a safe bet.
Is it snobby here? Maybe from an outsiders standpoint, but it might be more of a shallow suburban type of vibe. Does being rich make you out of touch with reality? Perhaps.
But money does indeed buy happiness. Just ask someone without it.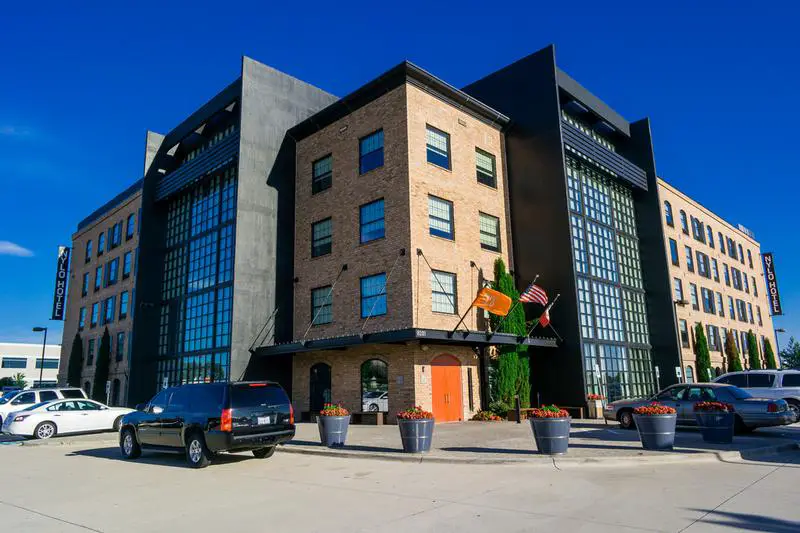 In real estate, your neighbors matter. Along those lines, Sunnyvale sits in a good neighborhood. Immediately to the south, you've got Cupertino, home of Apple. Just down the road, you have Palo Alto, the heart of Silicon Valley. And about an hour north, you'll find San Francisco, the crown jewel of the Bay Area.
No wonder rich tech executives and investors have landed in Sunnyvale. You can see their impact on the stats. The town of 152569 high-priced residents has a median income of $150,464 and a median home value of $1397200.0.
What do these folks get for their money? Well, good schools and plenty of amenities, of course. They also get an excellent location by the bay. Residents can head down to places like Baylands Park, stare across the water, and plot their next venture capital strategy.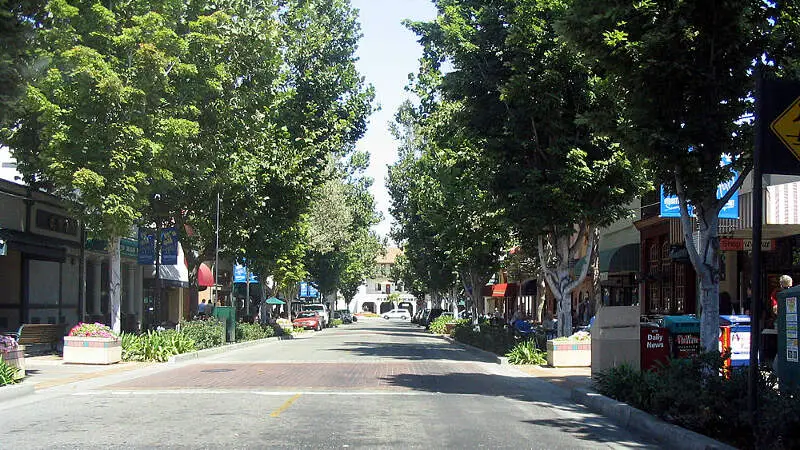 Our next stop, Fremont, California, probably won't come as a surprise to anyone who lives in the state. When you think of wealthy areas in California, some people may think Beverly Hills or Sunnyvale. But in fact, it's the jam-packed east bay city of Fremont that's the wealthiest in all of the Golden State. Households here make earn the 2nd highest incomes. The residents here aren't necessarily famous, but they're definitely rich.
While you may see people in this city driving around in fancy cars, odds are people you meet there are really comfortable. In fact, people here are more likely to downplay their money than show it off. One reason people are 'rich' in Fremont is the fact that salaries are so inflated because the cost of living is so high. So, you're not as 'rich' in Fremont as you would be in, say, Cary, NC.
And while it might be easy to scoff at the success of folks here, you have to remember, just about everyone here worked their butts off to get to where they are.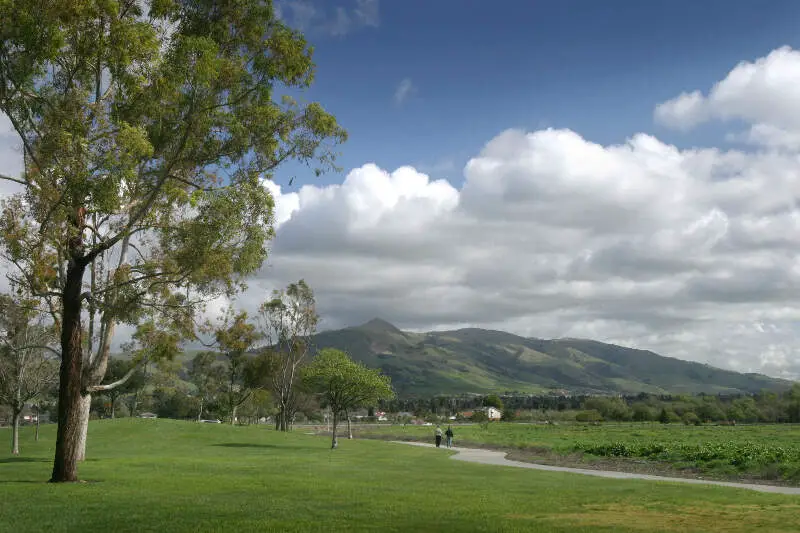 Welcome to Bellevue, Washington, our 6th most richest city in America. Some of these neighborhoods are where you go to for sell Girl Scout cookies or candy bars or where all the poor kids go trick-or-treating on Halloween.
Their workforce is also among the best-educated in the state, too. Better-educated workers tend to make more money. This city has it all - Grand houses. Great schools. Excellent tennis instructors. The very best groundskeepers and gated-subdivision on-call security guards around.
If you're a kid here, your allowance is probably more than your teacher's salary.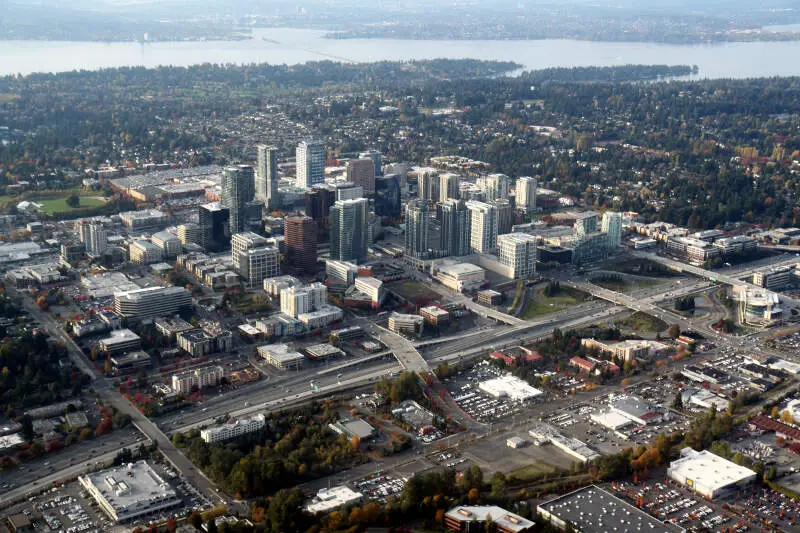 Who are the 7th richest people in the entire country? That would be the people in Pearland, Texas. And you can bet that many of the residents here are aware of the fact that they're only the second richest people in the state, too.
Here, the average income per household is much more than you and I would earn every year. It's the kind of place where you see soccer moms running errands in the middle of the day, where landscaping crews do their duty, and where the everyone's biggest concern is who is going to try and take their money away from them.
There is no struggling here. It's a different type of place from the rest of the state. Everything is just...peaceful. If Scrooge McDuck was real, he'd probably have a home here, don't you think? This rich little enclave is just outside of Houston. Folks here rank 19th for income levels, and 2nd-lowest for number of people living in poverty (3.51%).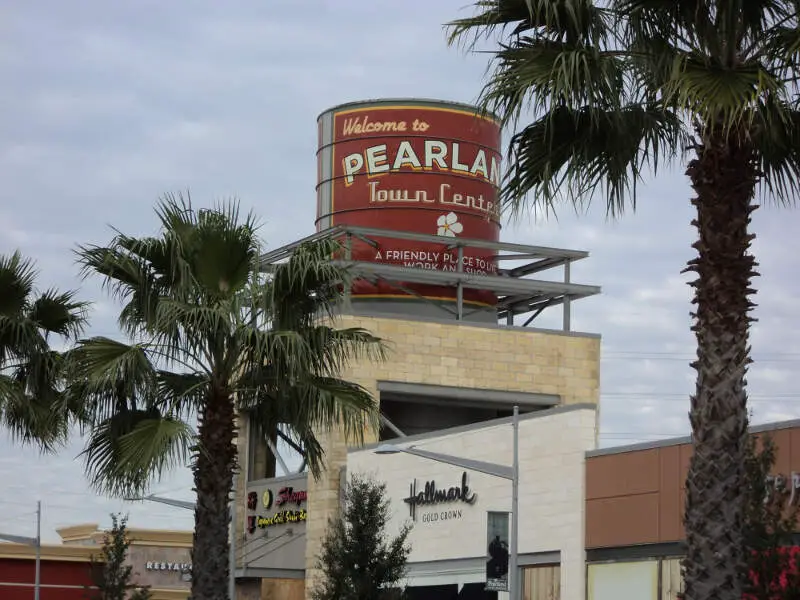 The HomeSnacks money train takes its next stop in Olathe, Kansas. Okay, thanks Mr. Obvious. Just about everyone in Kansas knows these people are loaded. This place has a ton of money. Overall, the average households bring in pretty big salaries every year. This might sound like a decent chunk of change, but when you think about how much it costs to live here, suddenly it might not seem like a lot.
You won't see condos here. There are very little liquor stores or smoke shops. Crime is something that happens in other cities, not here. While it's idyllic in many places, it can be quite...boring.
How does 20% of Kansas rank as the wealthiest cities in the nation? Well, maybe there's a lot less about the midwest than you thought you knew, kiddo. Frankly speaking, Kansas is one of the best places you can live. It's safe, friendly, and there are great schools. It's just plain boring is all. But hey -- you could spend your days counting your money, right?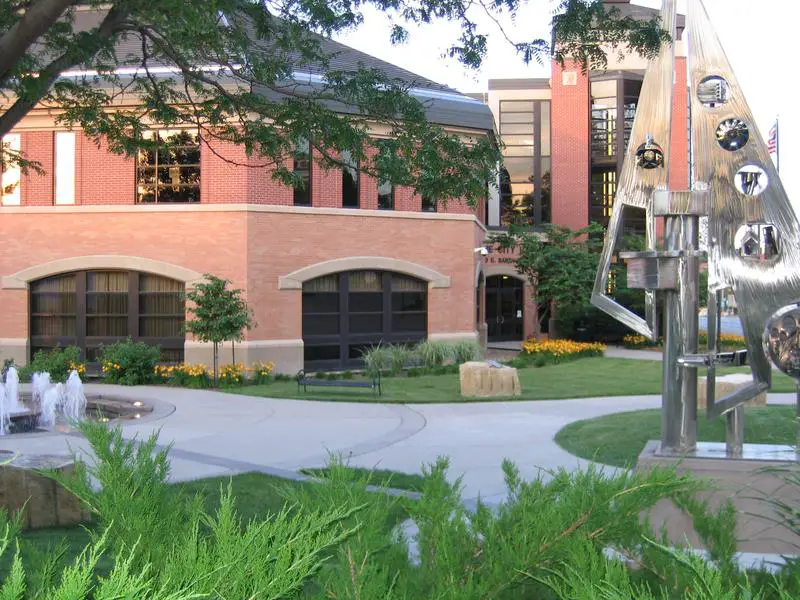 We continue our money train tour of the state as we stop in the city of Overland Park, Kansas. What? How in the heck did they get so much money here?
They have to be doing something right in here. Families earn the 7th highest incomes in the state. In addition, this city has a low unemployment rate, and one of the state's lowest poverty rates. Only 1 in 11 people here lives in poverty. While that might seem high, for an entire city, it's really low.
Do people work hard in this city? After all, it has a stereotype as being a very snobby city. But snobs can work hard, can't they? In fact, most have bigger bank account than you will ever have.
Ca Ching, Ca Ching, Ca Ching. Great jobs, low unemployment and a really low cost of living makes this Prairie State city one of the best places you could live if you wanted to earn a great living.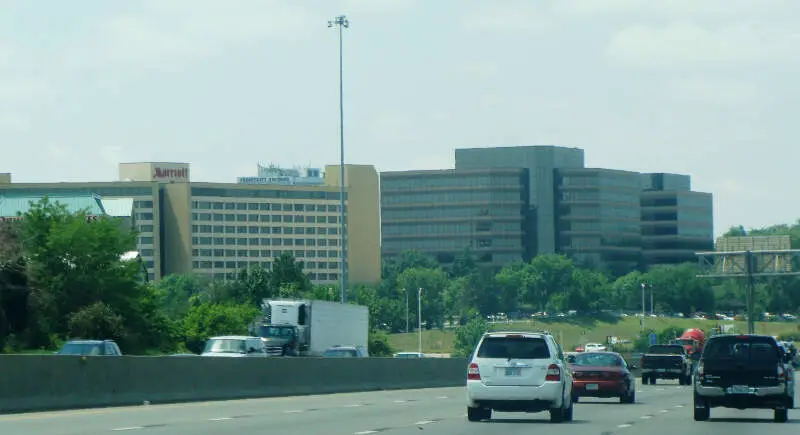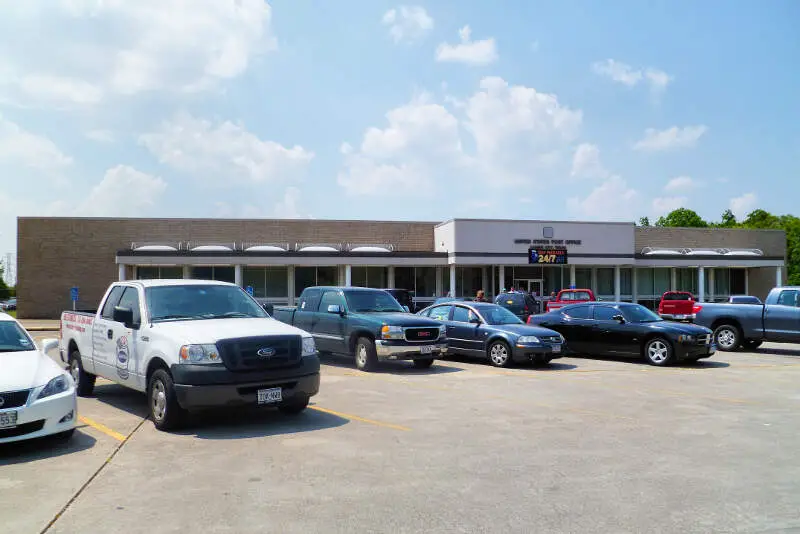 Methodology: How We Determined The Wealthiest Cities in The US For 2022
When HomeSnacks looks at a place to live, we study the stats you can find anywhere on the web. You can get just about any demographic on just about any city center.
For this analysis we used the -- U.S. Census 2016-2020 American Community Survey.
For this study, we considered the following categories:
# of residents living in poverty
Income rank
% of population unemployed
The census just updated their data at the end of they ear, so we can take a fresh look at it.
And, to be clear, we measured the 306 largest cities in America with over 100,000 people. So, while your little small town might be rollin' in the dough, we're only looking at the most populated areas.
To score the cities, we ranked each one from 1 to 306 where 1 is the "richest" for that category. We then averaged the three rankings into a rich score with the lowest overall score being crowned richest in America. You can download the data here.
Summary: The Wealthiest Cities in America For 2022
After the analysis was over, we crowned Cary as the richest city in America for 2022.
In most of these cities, people have it made, financially. They have new homes, drive new cars, and have bright futures. But this comes at a cost. Long work hours means more stress and less family time. Keeping up with friends and neighbors means private school, after school activities and two huge car payments. For some, it's the only way to live.
For the rest of America, we can feel better about ourselves when we define rich as love, friends, health or the little things in life.
While it's good news for the cities we mentioned, we have to mention the poorest cities in America. Would you have guessed Detroit, Cleveland and Hartford, Connecticut? Probably.
Here's a look at the poorest cities in America:
Detroit
Cleveland
Hartford
For more reading, check out:
Richest Cities In The United States For 2022
Rank
City
1
Cary, NC
169,177
2
Centennial, CO
111,331
3
Frisco, TX
188,387
4
Sunnyvale, CA
152,569
5
Fremont, CA
234,829
6
Bellevue, WA
146,145
7
Pearland, TX
125,817
8
Olathe, KS
139,216
9
Overland Park, KS
193,412
10
League City, TX
105,410
11
Naperville, IL
147,734
12
Mckinney, TX
191,197
13
Santa Clara, CA
126,723
14
Scottsdale, AZ
254,995
15
Allen, TX
104,040
16
Gilbert, AZ
248,349
17
Arvada, CO
120,229
18
Alexandria, VA
158,309
19
Plano, TX
288,870
20
Thousand Oaks, CA
127,648
21
West Jordan, UT
115,181
22
Meridian, ID
107,787
23
Carrollton, TX
137,319
24
Sugar Land, TX
118,563
25
San Mateo, CA
103,619
26
Sandy Springs, GA
108,180
27
Simi Valley, CA
125,768
28
Renton, WA
101,871
29
San Jose, CA
1,029,409
30
Midland, TX
141,194
31
Daly City, CA
107,197
32
Chandler, AZ
257,076
33
Torrance, CA
144,430
34
Seattle, WA
741,251
35
Thornton, CO
144,186
36
Westminster, CO
114,832
37
Round Rock, TX
128,812
38
Huntington Beach, CA
199,778
39
Cambridge, MA
117,822
40
San Francisco, CA
874,784
41
Corona, CA
168,112
42
Virginia Beach, VA
450,882
43
Broken Arrow, OK
108,875
44
Roseville, CA
138,860
45
Concord, CA
129,227
46
Orange, CA
139,322
47
Rochester, MN
117,134
48
Peoria, AZ
172,109
49
Santa Clarita, CA
212,519
50
Lakewood, CO
155,733
51
Carlsbad, CA
114,411
52
Richardson, TX
118,583
53
Lewisville, TX
107,740
54
Costa Mesa, CA
112,958
55
Hayward, CA
158,817
56
Rancho Cucamonga, CA
178,060
57
Hillsboro, OR
108,026
58
Elk Grove, CA
173,370
59
Surprise, AZ
139,007
60
Chesapeake, VA
242,647
61
Charleston, SC
137,041
62
Anchorage, AK
292,090
63
Sioux Falls, SD
180,927
64
Vista, CA
100,659
65
Davie, FL
105,594
66
Temecula, CA
113,117
67
San Buenaventura (Ventura), CA
108,467
68
West Valley City, UT
135,610
69
Austin, TX
965,872
70
Denver, CO
715,878
71
Billings, MT
109,705
72
Stamford, CT
130,057
73
Irvine, CA
272,694
74
Santa Rosa, CA
178,391
75
Raleigh, NC
469,698
76
Irving, TX
240,475
77
West Covina, CA
105,808
78
Miramar, FL
140,479
79
Fairfield, CA
116,544
80
Cedar Rapids, IA
133,125
81
Norwalk, CA
104,524
82
Murrieta, CA
114,066
83
Pembroke Pines, FL
171,979
84
Sterling Heights, MI
132,296
85
Lincoln, NE
286,388
86
Pasadena, CA
142,017
87
Madison, WI
258,366
88
Clovis, CA
112,663
89
Aurora, CO
379,434
90
Oceanside, CA
175,694
91
Port St. Lucie, FL
195,773
92
Omaha, NE
479,529
93
Downey, CA
111,263
94
Garden Grove, CA
172,800
95
Boise City, ID
228,057
96
Salt Lake City, UT
200,133
97
St. Petersburg, FL
264,001
98
Everett, WA
110,840
99
Charlotte, NC
873,570
100
Fargo, ND
123,550