Editor's Note: We updated this article for 2021. This is our seventh time ranking the best neighborhoods to live in Chicago.
Article Table Of Contents   
(Skip to section)
How do you get your hands on one of Chicago's best neighborhoods? HomeSnacks has the answer here.
We know that when people are searching for the best neighborhood they are also looking for things like nice looking homes, great parks, and friendly neighbors; and Chicago's best neighborhoods have all that and then some. But, in order to rank the top ten, we had to give each neighborhood an actual concrete score. We call this a neighborhoods overall 'snackability'.
So, how did we determine Chicago's snackability? We consulted the latest data on income levels, unemployment rates, crime, and home prices for 77 Chicago neighborhoods with over 2,000 residents, and the top ten best neighborhoods in Chi-town for 2021 can be found below. Incidentally, this is our seventh time ranking Chicago's best neighborhoods, so trust us when we say that these are Chicago's best of the best.
Folks, there's a lot of fun to be had in Chicago's best neighborhoods. For example, you can walk Lake Michigan's shoreline for exercise if you choose to live in Lake View, you can visit the zoo daily if you choose Lincoln Park, and you can attend one of Chicago's best festivals if you choose to live in Edison Park.
Yes, the biggest cities in most states do tend to have the most problems; and while Chicago does have its fair share of problems and some pretty dangerous neighborhoods, it does have some of the best, most unique, neighborhoods to call home.
So, grab yourself a slice of deep dish 'za, head to a shady park in Forest Glen, and read on.
The Best Neighborhoods In Chicago For 2021
HomeSnacks is not your just your average website. We've been researching and ranking states and cities based on all types of criteria for the last five years. We've had more than 50 million people read our published articles and we've been featured in hundreds of media outlets for our best of the best rankings, including this Illinois feature by Patch.com. So, yes, we know what we're talking about.
So, what's the best neighborhood in Chicago for 2021? That would be North Center.
To see how your favorite Chicagoland neighborhoods compared, take a look at the list below; and if you don't see it there, head to the bottom.
For more Illinois reading, check out:
The 10 Best Neighborhoods To Live In Chicago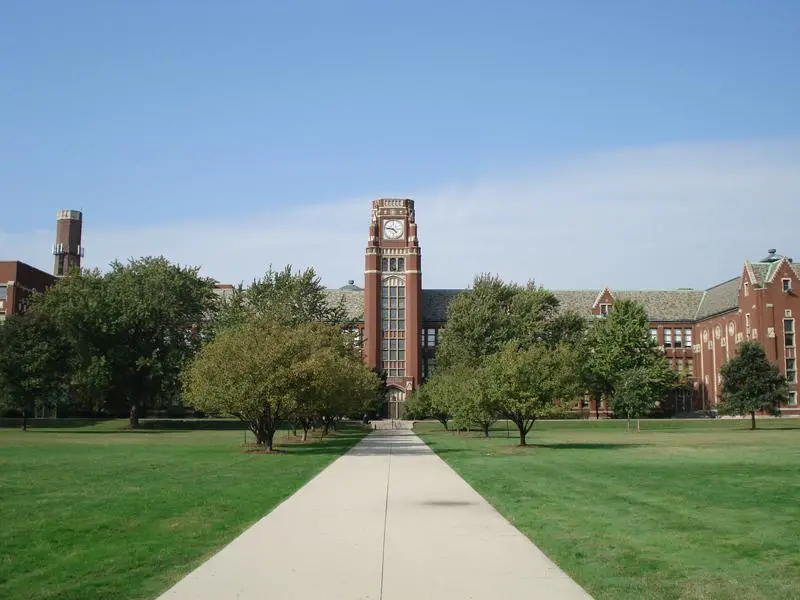 Source: Public domain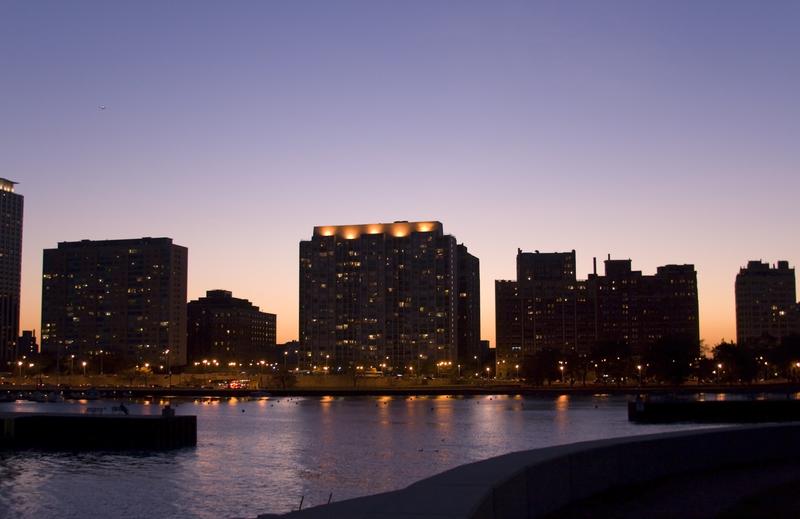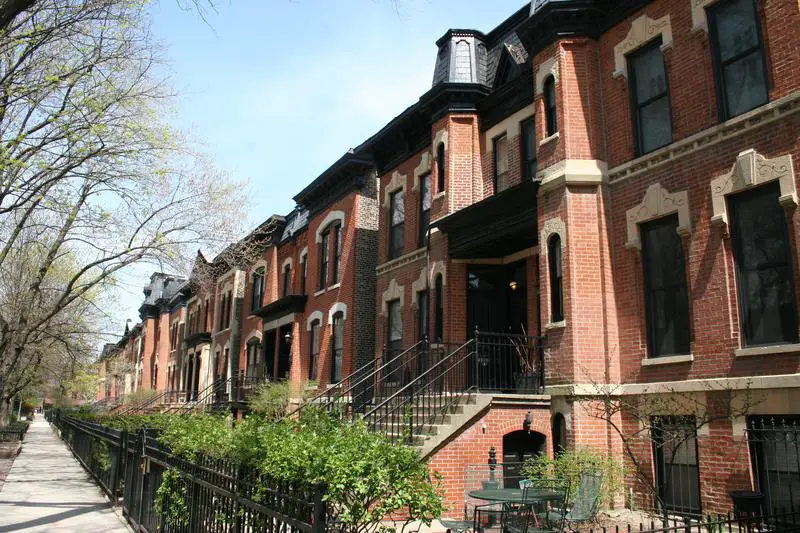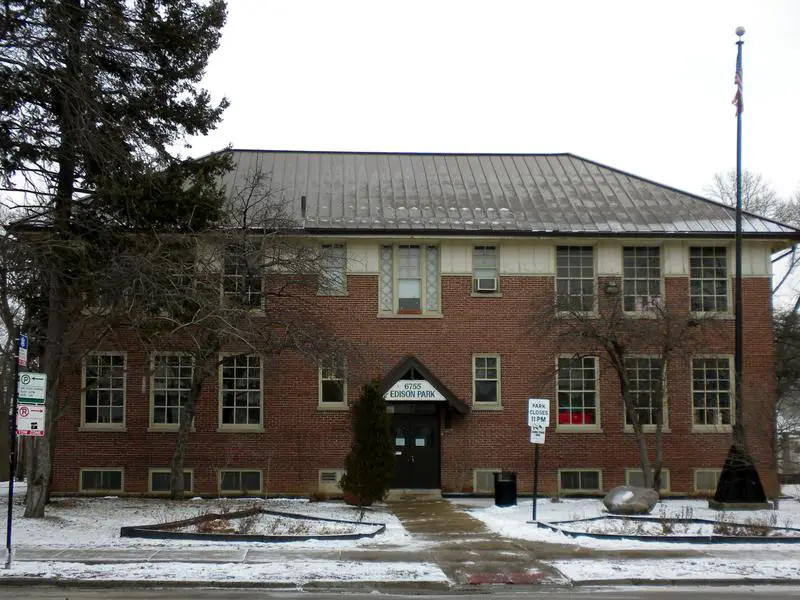 Source: Public domain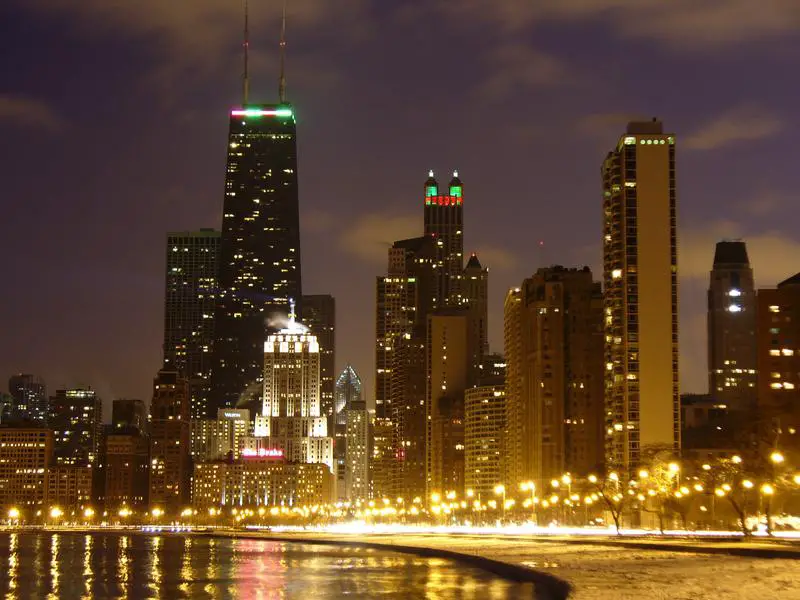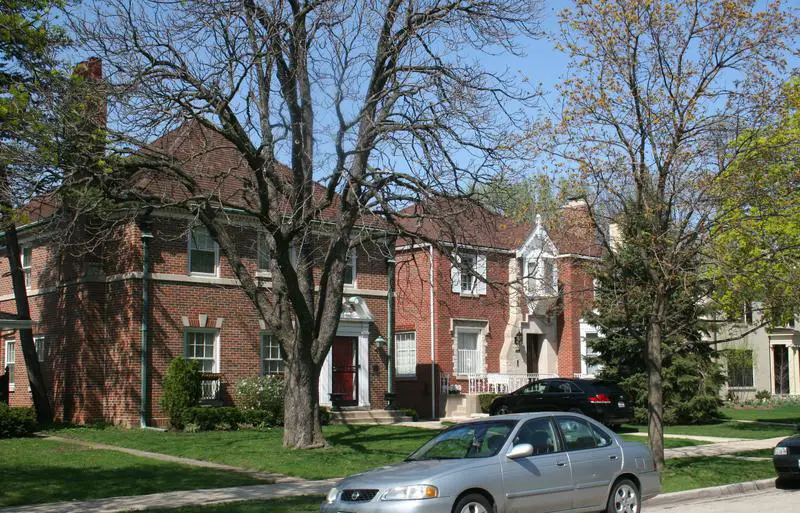 How We Determined The Best Chicago, IL Neighborhoods In 2021
In order to rank the best neighborhoods in Chicago, we had to determine what criteria defines a "best".
Using crime, census, and extrapolated BLS data, we arrived at the following set of criteria:
High incomes
Low unemployment rates
Low crime
High home prices
High population densities (A proxy for things to do)
We then ranked each neighborhood with scores from 1 to 77 in each category, where 1 was the best.
Next, we averaged the rankings for each neighborhood to create a best neighborhood index.
And finally, we crowned the neighborhood with the lowest best neighborhood index the "Best City Neighborhood In Chicago." We're lookin' at you, North Center.
Read on below to learn more about what it's like to live in the best places Chicago, Illinois has to offer. Or skip to the end to see the list of all the neighborhoods in the city from best to worst.
Putting A Bow On Our Analysis Of The Best Neighborhoods In Chicago
If you're measuring the neighborhoods in Chicago where crime is low and everyone wants to live, this is an accurate list.
As we mentioned earlier, the neighborhoods in Chicago aren't all good. Riverdale takes the title of the worst neighborhood to live in Chicago.
We ranked the neighborhoods from best to worst in the chart below.
For more Illinois reading, check out:
Detailed List Of The Best Neighborhoods To Live In Chicago For 2021
| Rank | Neighborhood | Population |
| --- | --- | --- |
| 1 | North Center | 34,931 |
| 2 | Lake View | 97,804 |
| 3 | Lincoln Park | 64,965 |
| 4 | Edison Park | 11,128 |
| 5 | Lincoln Square | 41,305 |
| 6 | Near North Side | 83,049 |
| 7 | Logan Square | 73,470 |
| 8 | Forest Glen | 18,298 |
| 9 | West Town | 84,995 |
| 10 | Albany Park | 51,193 |
| 11 | Norwood Park | 37,477 |
| 12 | Irving Park | 55,070 |
| 13 | Jefferson Park | 26,594 |
| 14 | Edgewater | 48,951 |
| 15 | Near South Side | 21,930 |
| 16 | Dunning | 43,244 |
| 17 | Loop | 32,384 |
| 18 | Mount Greenwood | 18,990 |
| 19 | West Ridge | 73,660 |
| 20 | Avondale | 37,884 |
| 21 | Beverly | 20,831 |
| 22 | Pottage Park | 64,285 |
| 23 | Hyde Park | 24,100 |
| 24 | Montclare | 12,903 |
| 25 | Bridgeport | 32,495 |
| 26 | Uptown | 55,359 |
| 27 | Hermosa | 24,225 |
| 28 | North Park | 18,562 |
| 29 | West Elsdon | 19,771 |
| 30 | Belmont Cragin | 77,859 |
| 31 | Rogers Park | 53,183 |
| 32 | Clearing | 24,934 |
| 33 | Brighton Park | 44,212 |
| 34 | Garfield Ridge | 35,441 |
| 35 | Near West Side | 61,845 |
| 36 | West Lawn | 33,314 |
| 37 | Kenwood | 14,112 |
| 38 | Ashburn | 43,133 |
| 39 | O'hare | 12,706 |
| 40 | South Lawndale | 73,519 |
| 41 | Lower West Side | 33,150 |
| 42 | Mckinley Park | 16,026 |
| 43 | Morgan Park | 23,647 |
| 44 | Gage Park | 40,693 |
| 45 | Hegewisch | 9,039 |
| 46 | Armour Square | 13,391 |
| 47 | Archer Heights | 13,239 |
| 48 | Humboldt Park | 55,833 |
| 49 | Calumet Heights | 13,240 |
| 50 | Douglas | 19,514 |
| 51 | Washington Heights | 26,845 |
| 52 | East Side | 22,550 |
| 53 | Austin | 97,012 |
| 54 | Grand Boulevard | 22,603 |
| 55 | Avalon Park | 9,638 |
| 56 | South Shore | 47,197 |
| 57 | Chicago Lawn | 53,841 |
| 58 | Oakland | 5,180 |
| 59 | West Garfield Park | 17,277 |
| 60 | Woodlawn | 22,658 |
| 61 | East Garfield Park | 20,100 |
| 62 | Auburn Gresham | 45,607 |
| 63 | New City | 41,153 |
| 64 | Roseland | 42,306 |
| 65 | Chatham | 30,760 |
| 66 | North Lawndale | 35,417 |
| 67 | West Pullman | 27,416 |
| 68 | Grand Crossing | 32,217 |
| 69 | South Chicago | 27,113 |
| 70 | Pullman | 6,565 |
| 71 | South Deering | 14,598 |
| 72 | Burnside | 2,423 |
| 73 | West Englewood | 30,662 |
| 74 | Fuller Park | 2,348 |
| 75 | Washington Park | 11,871 |
| 76 | Englewood | 25,858 |
| 77 | Riverdale | 7,361 |