Article Table Of Contents   
(Skip to section)
Boston feels like nowhere but Boston. Beantown has its own style and set of rules and this is most evident in the city's 16 neighborhoods. And undoubtedly while searching for a great neighborhood to buy or rent your forever home, questions will arise. Like, is a neighborhood safe? Is it affordable? Will there be a bunch of other Red Sox fans that live there? You know, the important things. Now, HomeSnacks can't guarantee you a Red Sox fan on every street (although we're pretty sure there are a lot); but, we can tell you the top ten best neighborhoods in Boston for 2022.
In any one of Boston's neighborhoods you'll be met with genuine and friendly Bostonians ready to help you at the drop of a hat as well as neighborhood watch email chains to keep you informed and safe. So, to narrow down Boston's best of the best neighborhoods was quite difficult. The neighborhoods that made this list are the ones that find themselves in those fancy hotel magazines under the heading "must see districts" due to their flare and unwavering city pride.
Take for instance, the traditions and annual rituals in the West Roxbury neighborhood make its $383,825 justifiable. If you are looking for a neighborhood with water access, meet-ups, and affordable shopping and entertainment, Charlestown knows how to have fun. And although Central is one of Boston's wealthiest neighborhoods, (the homes in Central will cost close to 383,825), the upside is that this neighborhood is close to great shopping, restaurants and the I-93.
So, want to know where Boston's safest, most affordable neighborhoods are located? Keep reading, you're about to find out.
The Best Neighborhoods In Boston For 2022
Boston is one of the oldest cities in America. So, The City on the Hill has had a lot of time to perfect what makes it great; and, folks, it starts in its neighborhoods. The fact that it is still one of the fastest growing cities in the country says something about how desirable this city must be. And there's probably no one who knows this better than the residents in Boston's number one best neighborhood.
So, what is the best neighborhood in Boston for 2022? According to the latest census data, Back Bay-Beacon Hill is Boston's number one.
To see where the rest of Boston's neighborhoods landed on our list, take a look below. And if you don't see your favorite there, head to the bottom.
For more Massachusetts reading, check out:
The 10 Best Neighborhoods To Live In Boston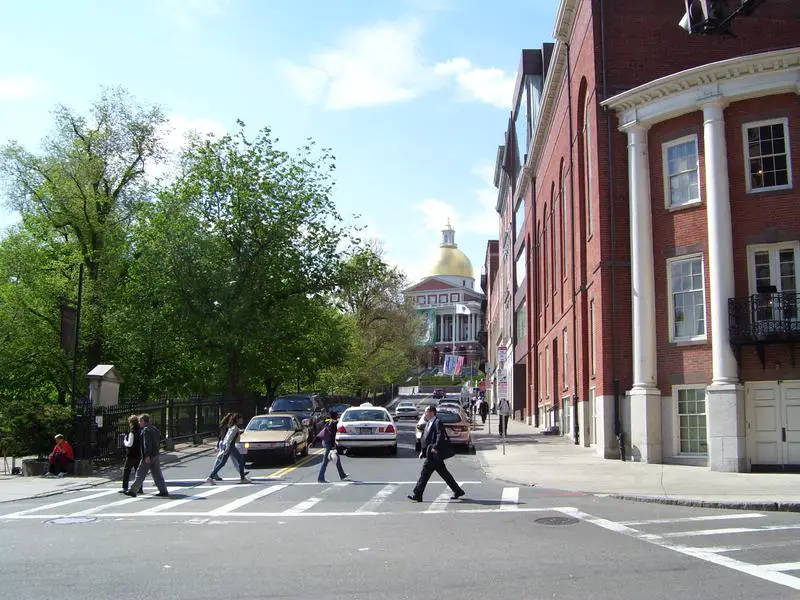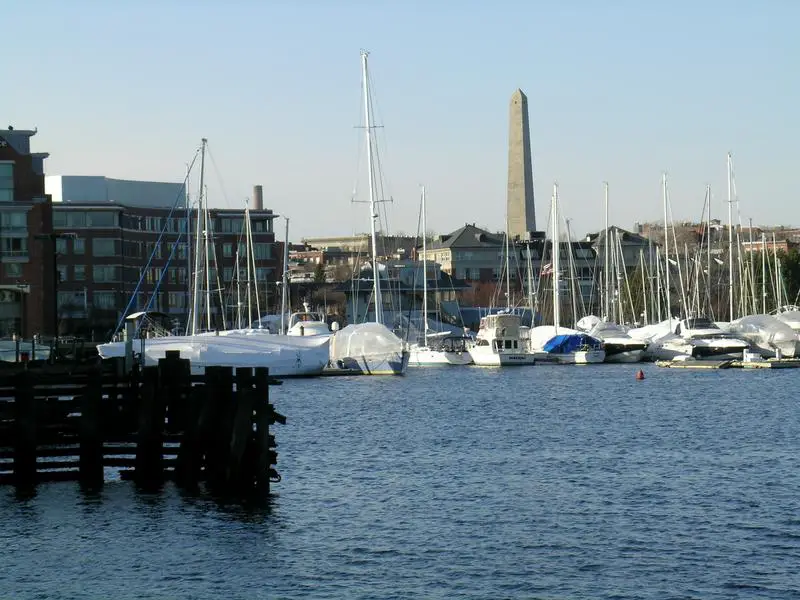 Source: Public domain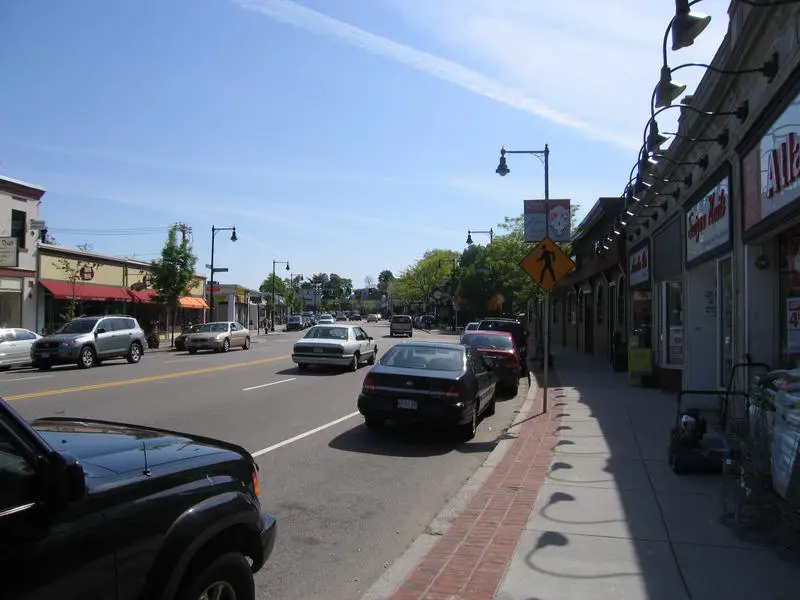 Source: Public domain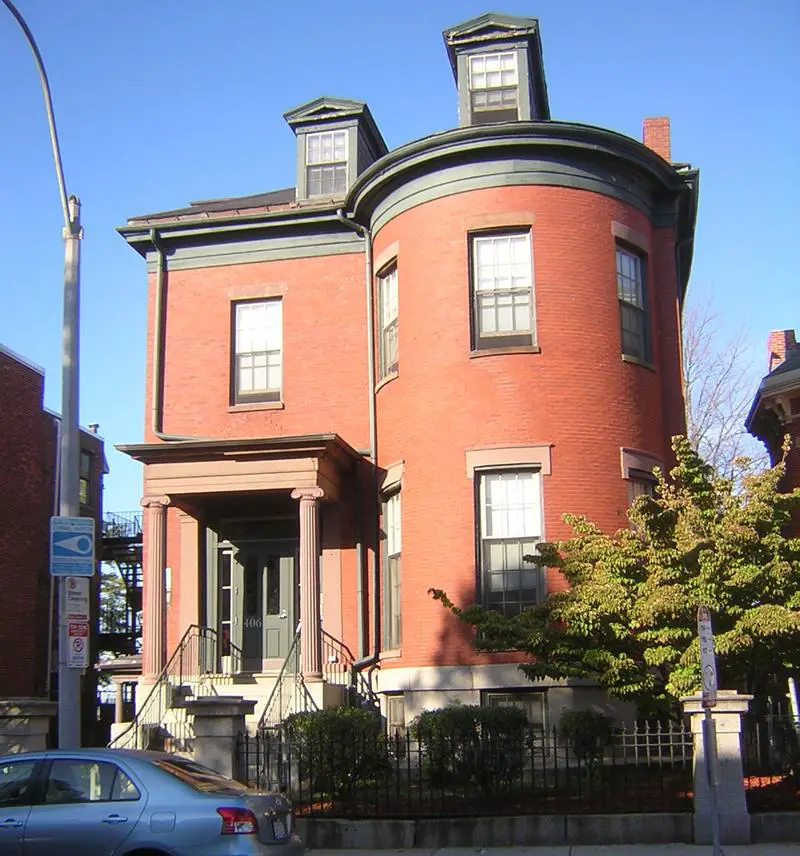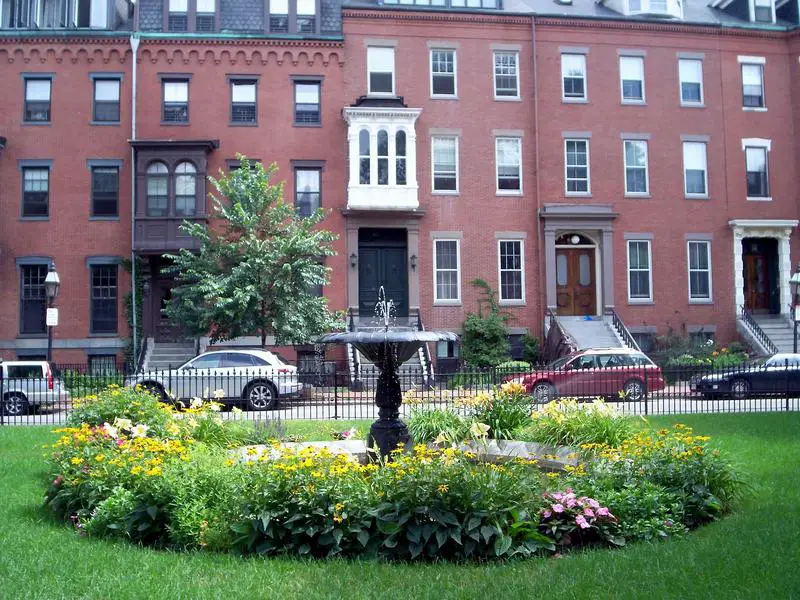 Source: Public domain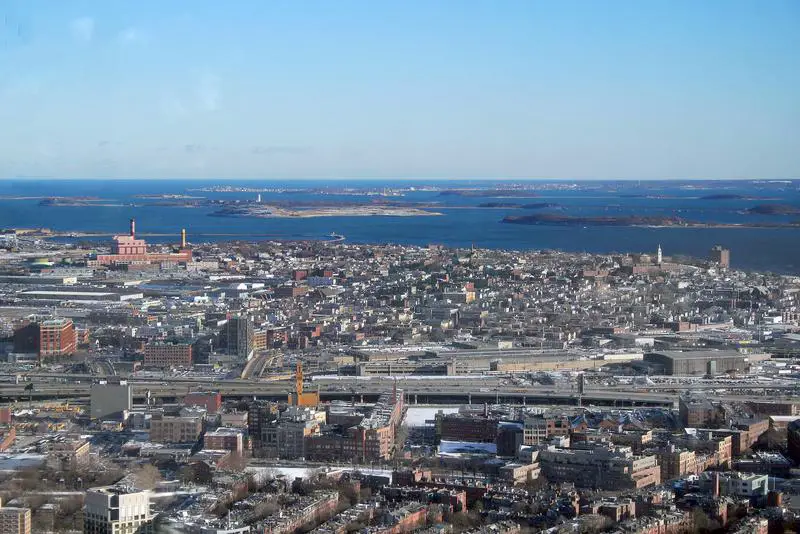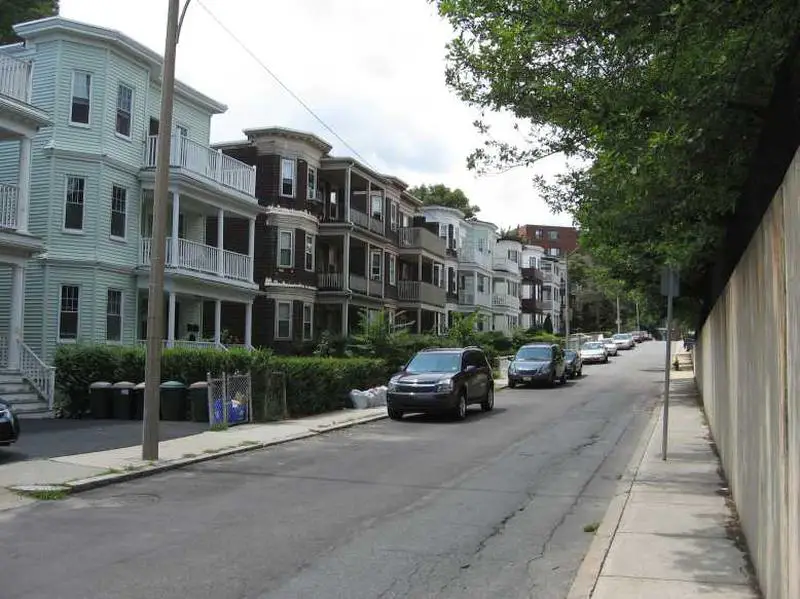 Source: Public domain
Methodology: How We Determined The Best Boston, MA Neighborhoods In 2022
In order to rank the best neighborhoods in Boston, we had to determine what criteria defines a "best".
Using crime, census, and extrapolated BLS data, we arrived at the following set of criteria:
High incomes
Low unemployment rates
Low crime
High home prices
High population densities (A proxy for things to do)
We then ranked each neighborhood with scores from 1 to 16 in each category, where 1 was the best.
Next, we averaged the rankings for each neighborhood to create a best neighborhood index.
And finally, we crowned the neighborhood with the lowest best neighborhood index the "Best City Neighborhood In Boston." We're lookin' at you, Back Bay-Beacon Hill.
Read on below to learn more about what it's like to live in the best places Boston, Massachusetts has to offer. Or skip to the end to see the list of all the neighborhoods in the city from best to worst.
Summary: Putting A Bow On Our Analysis Of The Best Neighborhoods In Boston
If you're measuring the neighborhoods in Boston where crime is low and everyone wants to live, this is an accurate list.
As we mentioned earlier, the neighborhoods in Boston aren't all good. Roxbury takes the title of the worst neighborhood to live in Boston.
We ranked the neighborhoods from best to worst in the chart below.
For more Massachusetts reading, check out:
Best Neighborhoods To Live In Boston For 2022 Detailed Data
| Rank | Neighborhood | Population |
| --- | --- | --- |
| 1 | Back Bay-Beacon Hill | 28,988 |
| 2 | Charlestown | 17,208 |
| 3 | West Roxbury | 32,855 |
| 4 | Central | 33,579 |
| 5 | South End | 34,304 |
| 6 | Allston-Brighton | 67,713 |
| 7 | South Boston | 38,206 |
| 8 | Jamaica Plain | 45,158 |
| 9 | Roslindale | 36,129 |
| 10 | South Dorchester | 66,765 |
| 11 | Fenway-Kenmore | 38,280 |
| 12 | Hyde Park | 35,116 |
| 13 | East Boston | 43,436 |
| 14 | North Dorchester | 27,791 |
| 15 | Mattapan | 39,010 |
| 16 | Roxbury | 63,672 |
Editor's Note: We updated this article for 2022. This is our ninth time ranking the best neighborhoods to live in Boston.