Editor's Note: We updated this article for 2020. This is our sixth time ranking the best neighborhoods to live in Boston.
Article Table Of Contents
(Skip to section)
Boston feels like nowhere but Boston. Beantown has its own style and set of rules and this is most evident in the city's 16 neighborhoods. And undoubtedly while searching for a great neighborhood to buy or rent your forever home, questions will arise. Like, is a neighborhood safe? Is it affordable? Will there be a bunch of other Red Sox fans that live there? You know, the important things. Now, HomeSnacks can't guarantee you a Red Sox fan on every street (although we're pretty sure there are a lot); but, we can tell you the top ten best neighborhoods in Boston for 2020.
In any one of Boston's neighborhoods you'll be met with genuine and friendly Bostonians ready to help you at the drop of a hat as well as neighborhood watch email chains to keep you informed and safe. So, to narrow down Boston's best of the best neighborhoods was quite difficult. The neighborhoods that made this list are the ones that find themselves in those fancy hotel magazines under the heading "must see districts" due to their flare and unwavering city pride.
Take for instance, the traditions and annual rituals in the West Roxbury neighborhood make its $383,825.375 justifiable. If you are looking for a neighborhood with water access, meet-ups, and affordable shopping and entertainment, Charlestown knows how to have fun. And although Central is one of Boston's wealthiest neighborhoods, (the homes in Central will cost close to 383,825.375), the upside is that this neighborhood is close to great shopping, restaurants and the I-93.
So, want to know where Boston's safest, most affordable neighborhoods are located? Keep reading, you're about to find out.
Here are the best neighborhoods in Boston for 2020:
Boston is one of the oldest cities in America. So, The City on the Hill has had a lot of time to perfect what makes it great; and, folks, it starts in its neighborhoods. The fact that it is still one of the fastest growing cities in the country says something about how desirable this city must be. And there's probably no one who knows this better than the residents in Boston's number one best neighborhood.
So, what is the best neighborhood in Boston for 2020? According to the latest census data, Back Bay-Beacon Hill is Boston's number one.
To see where the rest of Boston's neighborhoods landed on our list, take a look below. And if you don't see your favorite there, head to the bottom.
For more Massachusetts reading, check out:
The 10 Best Neighborhoods To Live In Boston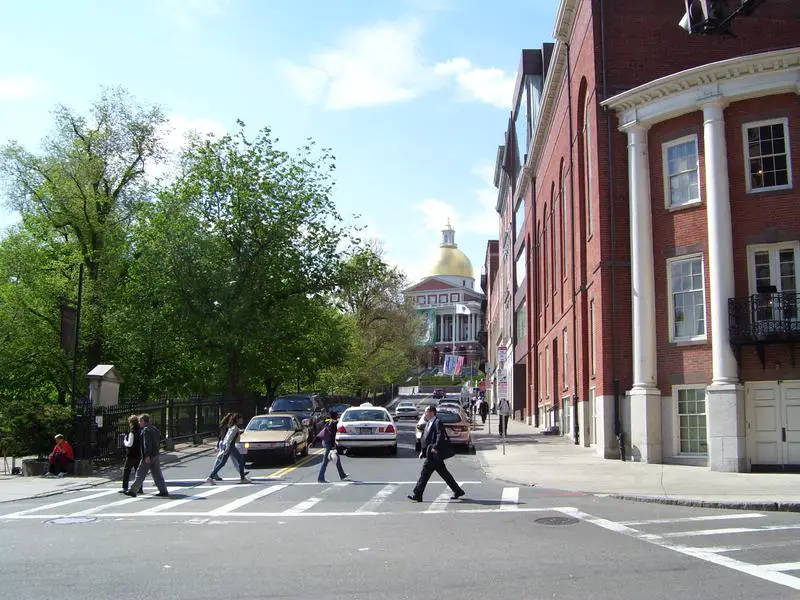 Beacon Hill is a historic neighborhood in Boston, Massachusetts. According to the 2010 U.S. Census, the population of Boston's Beacon Hill neighborhood is 9,023.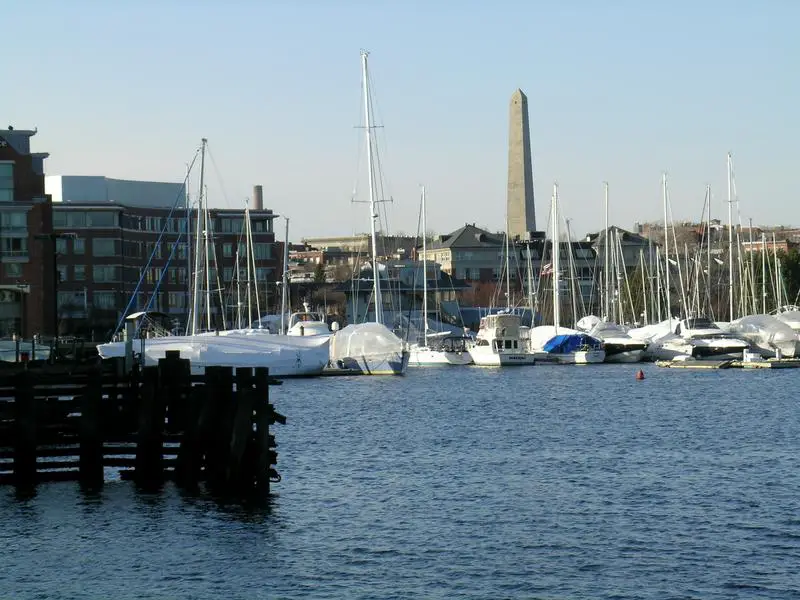 Source: Public domain
Charlestown is the oldest neighborhood in Boston, Massachusetts, United States. Originally called Mishawum by the Massachusett, it is located on a peninsula north of the Charles River, across from downtown Boston, and also adjoins the Mystic River and Boston Harbor. Charlestown was laid out in 1629 by engineer Thomas Graves, one of its early settlers, in the reign of Charles I of England. It was originally a separate town and the first capital of the Massachusetts Bay Colony.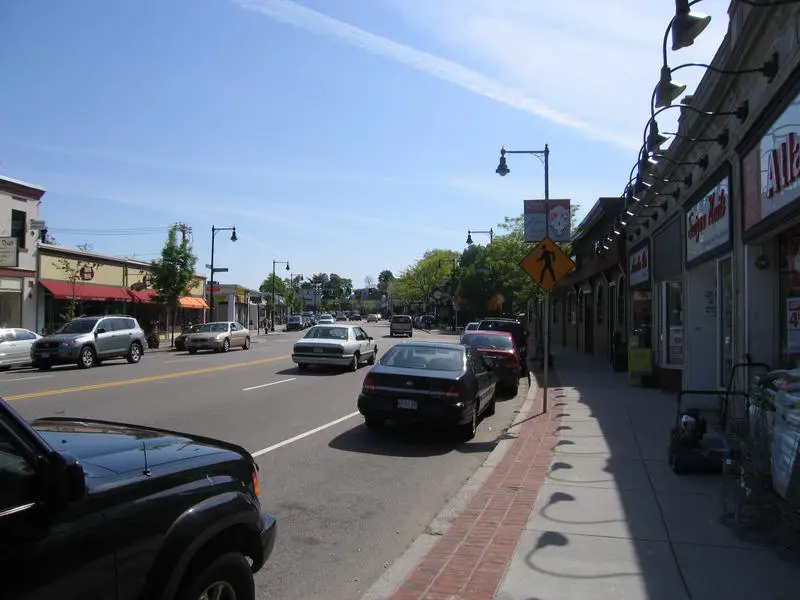 Source: Public domain
West Roxbury is a neighborhood in Boston, Massachusetts bordered by Roslindale to the northeast and Hyde Park to the southeast. West Roxbury is often mistakenly confused with Roxbury, but the two are not connected. West Roxbury is separated from Roxbury by Jamaica Plain and Roslindale.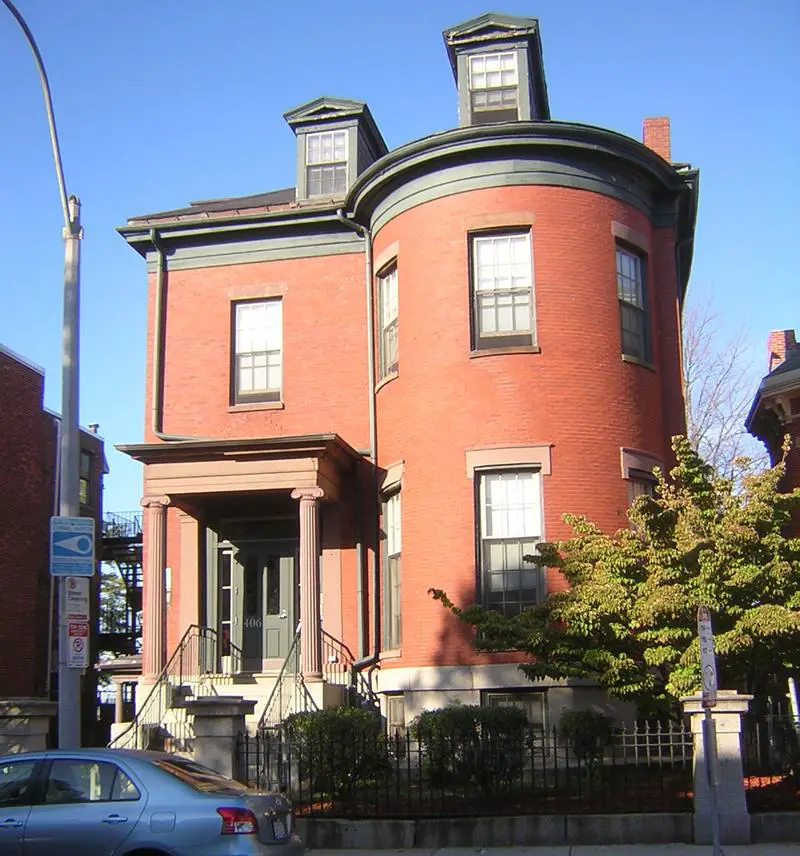 Central Square is a section of the neighborhood of East Boston in Boston, Massachusetts, United States. The square begins at the intersection of Bennington Street and Meridian Street, continues up Meridian to its intersection with White Street, and includes all the area to the left. The squares intersecting streets also include Border, Saratoga, and Eutaw Street. It is within close proximity of the entrance to the Sumner Tunnel, which motorists take to downtown Boston.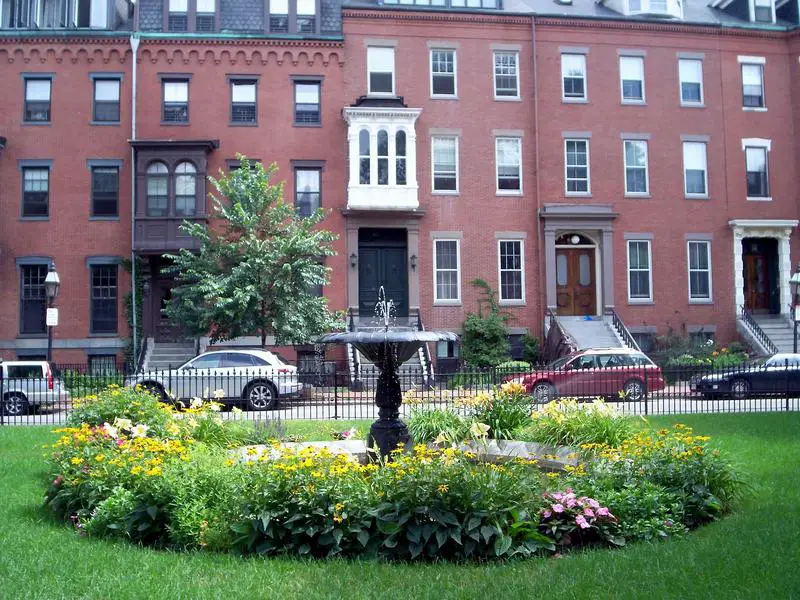 Source: Public domain
The South End is a neighborhood of Boston, Massachusetts. It is bordered by Back Bay, Chinatown, and Roxbury. It is distinguished from other neighborhoods by its Victorian style houses and the many parks in and around the area. The South End is the largest intact Victorian row house district in the country, which is made up of over 300 acres. Eleven residential parks are scattered around the South End. In 1973, the South End was listed in the National Register of Historic Places. The construction of the South End began in 1849 when the neighborhood was built on tidal marshes.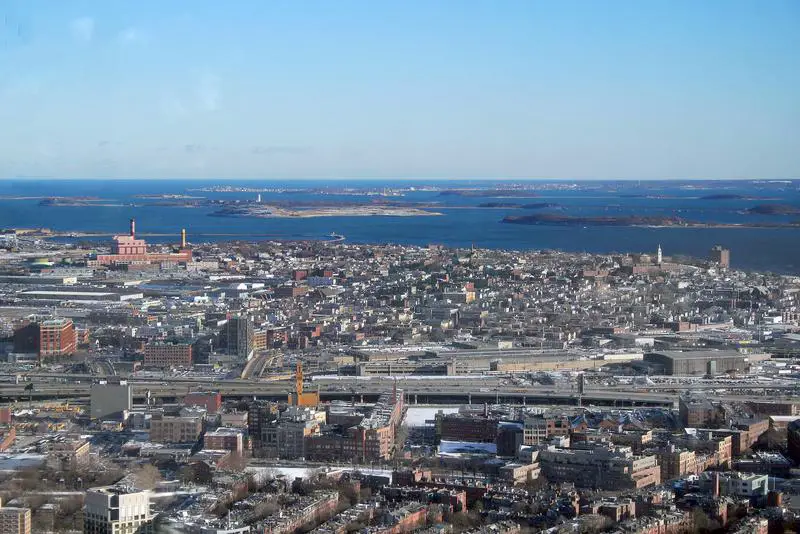 South Boston is a densely populated neighborhood of Boston, Massachusetts, located south and east of the Fort Point Channel and abutting Dorchester Bay. South Boston, most popularly known as Southie, was once a predominantly working class Irish Catholic community, but has become increasingly desirable among young professionals and families.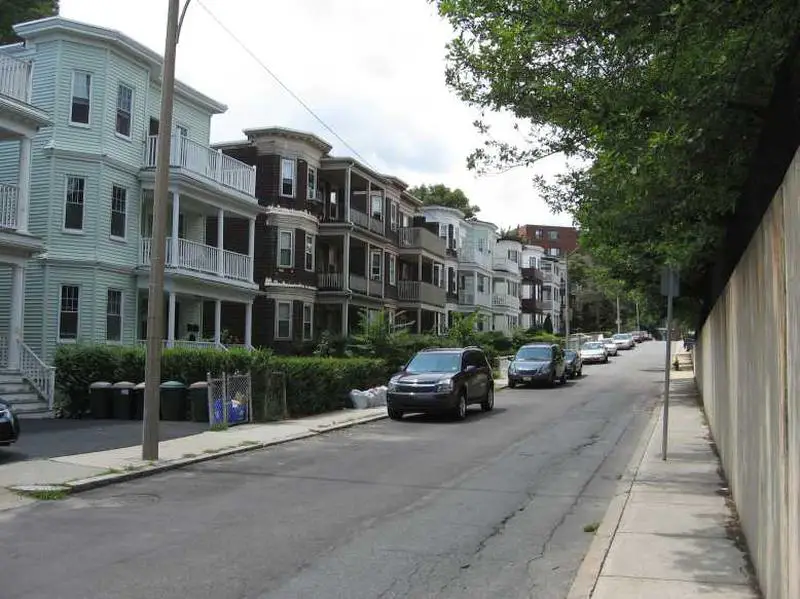 Source: Public domain
Jamaica Plain is a neighborhood of 4.4 square miles in Boston, Massachusetts, US. Founded by Boston Puritans seeking farm land to the south, it was originally part of the town of Roxbury. The community seceded from Roxbury as a part of the new town of West Roxbury in 1851, and became part of Boston when West Roxbury was annexed to Boston in 1874. In the 19th century, Jamaica Plain became one of the first streetcar suburbs in America and home to a significant portion of Boston's Emerald Necklace of parks, designed by Frederick Law Olmsted. According to the 2010 Census, it had a population of 37,468.
Roslindale is a primarily residential neighborhood of Boston, Massachusetts, bordered by Jamaica Plain, Hyde Park, West Roxbury and Mattapan. It is served by an MBTA Commuter Rail line, several MBTA bus lines and the MBTA Orange Line in nearby Jamaica Plain. Roslindale has its own branch of the Boston Public Library, the neighborhood is covered by Boston Police District E-5 in West Roxbury, Boston EMS Ambulance 17 is stationed in Roslindale, and the Boston Fire Department has a station on Canterbury Street which houses Ladder 16, Engine 53 & District Chief 12. Roslindale's original Engine Company 45, was deactivated on April 10, 1981 due to budget cuts. The portion of the Arnold Arboretum south of Bussey Street is located in Roslindale.
Dorchester is a historic neighborhood comprising more than 6 square miles in Boston, Massachusetts, United States. Originally, Dorchester was a separate town, founded by Puritans who emigrated in 1630 from Dorchester, Dorset, England. This dissolved municipality, Boston's largest neighborhood by far, is often divided by city planners in order to create two planning areas roughly equivalent in size and population to other Boston neighborhoods.
How We Determined The Best Boston, MA Neighborhoods In 2020
In order to rank the best neighborhoods in Boston, we had to determine what criteria defines a "best".
Using crime, census, and extrapolated BLS data, we arrived at the following set of criteria:
High incomes
Low unemployment rates
Low crime
High home prices
High population densities (A proxy for things to do)
We then ranked each neighborhood with scores from 1 to 16 in each category, where 1 was the best.
Next, we averaged the rankings for each neighborhood to create a best neighborhood index.
And finally, we crowned the neighborhood with the lowest best neighborhood index the "Best City Neighborhood In Boston." We're lookin' at you, Back Bay-Beacon Hill.
Read on below to learn more about what it's like to live in the best places Boston, Massachusetts has to offer. Or skip to the end to see the list of all the neighborhoods in the city from best to worst.
Putting A Bow On Our Analysis Of The Best Neighborhoods In Boston
If you're measuring the neighborhoods in Boston where crime is low and everyone wants to live, this is an accurate list.
As we mentioned earlier, the neighborhoods in Boston aren't all good. Roxbury takes the title of the worst neighborhood to live in Boston.
We ranked the neighborhoods from best to worst in the chart below.
For more Massachusetts reading, check out:
Detailed List Of The Best Neighborhoods To Live In Boston For 2020
| Rank | Neighborhood | Population |
| --- | --- | --- |
| 1 | Back Bay-Beacon Hill | 28,988 |
| 2 | Charlestown | 17,208 |
| 3 | West Roxbury | 32,855 |
| 4 | Central | 33,579 |
| 5 | South End | 34,304 |
| 6 | Allston-Brighton | 67,713 |
| 7 | South Boston | 38,206 |
| 8 | Jamaica Plain | 45,158 |
| 9 | Roslindale | 36,129 |
| 10 | South Dorchester | 66,765 |
| 11 | Hyde Park | 35,116 |
| 12 | Fenway-Kenmore | 38,280 |
| 13 | East Boston | 43,436 |
| 14 | North Dorchester | 27,791 |
| 15 | Mattapan | 39,010 |
| 16 | Roxbury | 63,672 |