Editor's Note: We updated this article for 2021. This is our seventh time ranking the fastest growing cities in America.
Swipe left for slideshow. Article continues below.
One could argue home prices are the best single metric for determining how great a place is — that whole supply and demand thing.
But, just like happiness, money can't tell you everything about how great a place is. Instead, look at cities with people kicking down doors to get a chance to live there.
We are, of course, talking about the fastest growing cities in America. These hot pockets of demand that you better snatch up while still possible.
For reference, America's annual population growth rate during this time period was .75% good for 4.5% overall, so anything over that grew really fast.
The 10 Fastest Growing Cities In America For 2021
What's the fastest growing city in America for 2021? Well look at that — Frisco is the fastest growing large city in America according to the most recent Census data.
In fact, it seems like people have been listening to our rankings as many of the best places in each state are in the top ten here.
So maybe that whole price of houses thing might eventually correlate with city growth as it seems to have done in Frisco. Guess I should have moved there instead of Durham 6 years ago.
To see exactly how we calculated these rankings, read on. Or if you're not looking to move where all the cool kids are going, check out:
The 10 Fastest Growing Cities In America For 2021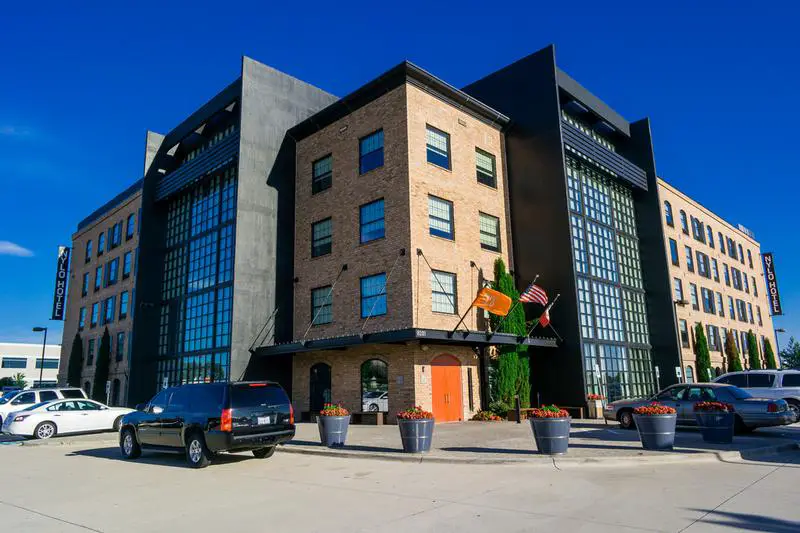 Proving the basic concepts of economics, Frisco shows that the fastest growing city in the US costs a bunch to live in also — it's one of the richest cities in the country according to our data.
In terms of population growth, 71.6% growth in a 9 year period comes out to a 5.89% compound annual growth rate. That's about 8x faster than the US as a whole.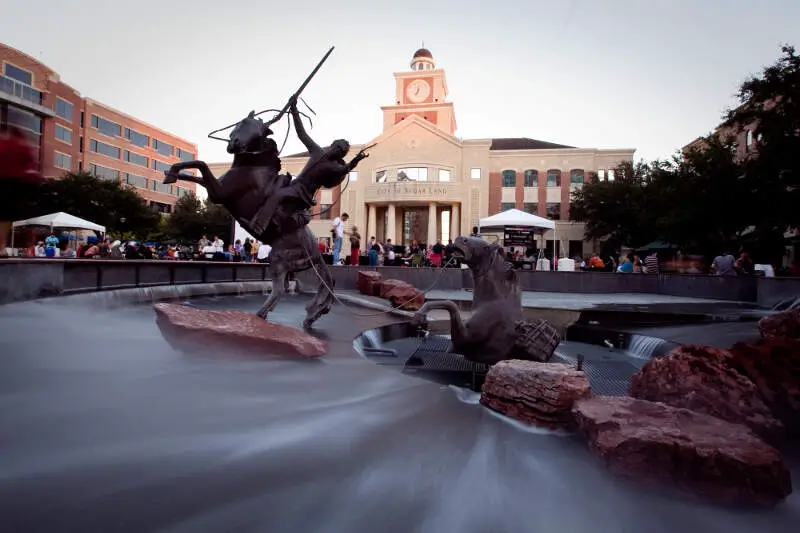 Oh, sugar, Sugar Land, what a place to be. It's the 2nd fastest-growing city in America thanks to 56.03% since 2010.
So you could pour some sugar on Sugar Land, where sugar would be people.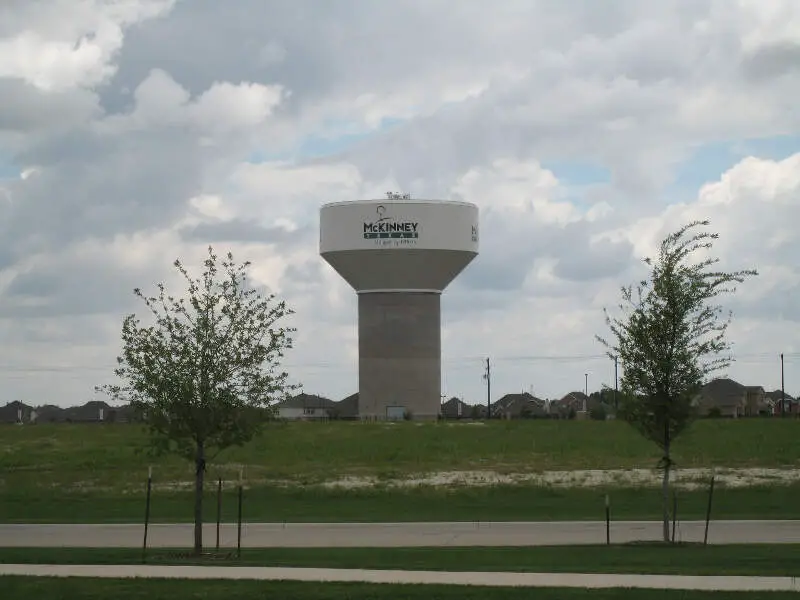 Source: Public domain
There's a pretty big drop between the 2nd and 3rd fastest growing cities as McKinney has 'only' had a 53.44% growth. That's still good for 6.5x the American average.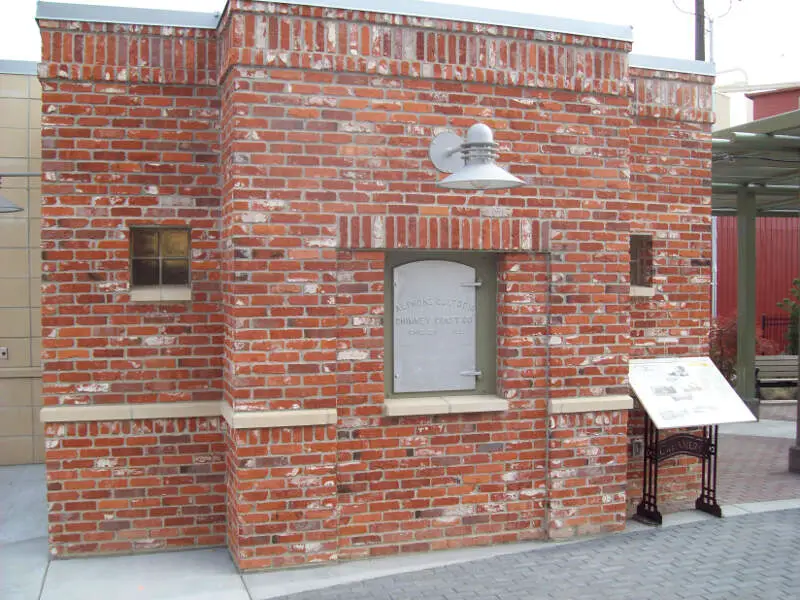 Source: Public domain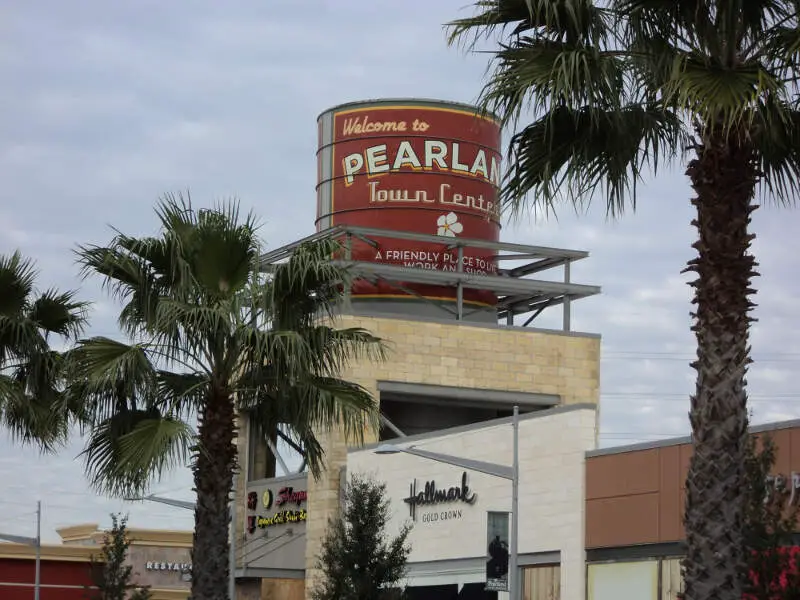 It's at this point that you'll begin to realize that Texas dominates the top ten. Pearland ranks as the 5th fastest growing large city in America and is the smallest in the top ten.
In fact, Pearland wouldn't have even had enough people to qualify for the 100,000 person threshold in 2010 — it broke that mark for the first time in 2015.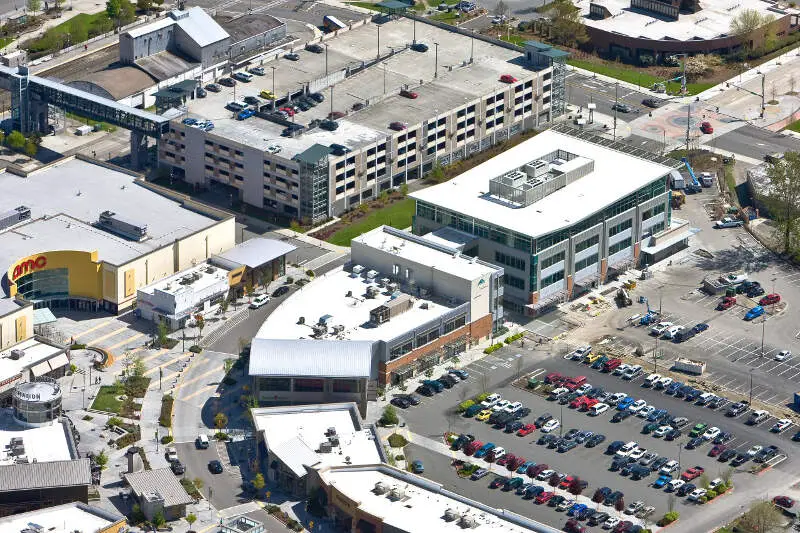 Source: Public domain
Well, I've never heard of Kent until now, but apparently it's a happening place on the west coast. With a population increase of over 46.59%, it has to be pretty sweet.
That growth puts it at about 8x the US average too.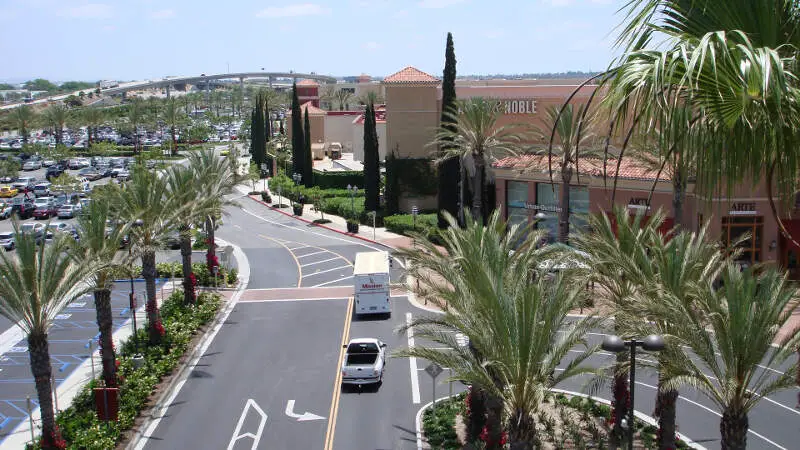 Source: Public domain
California makes an appearance for the first time with Irvine coming in at the 7th spot.
I would have expected more California cities on the list, but I guess population growth in earlier in the 2000s set the bar too high. Irvine added 74,040 people in this frame.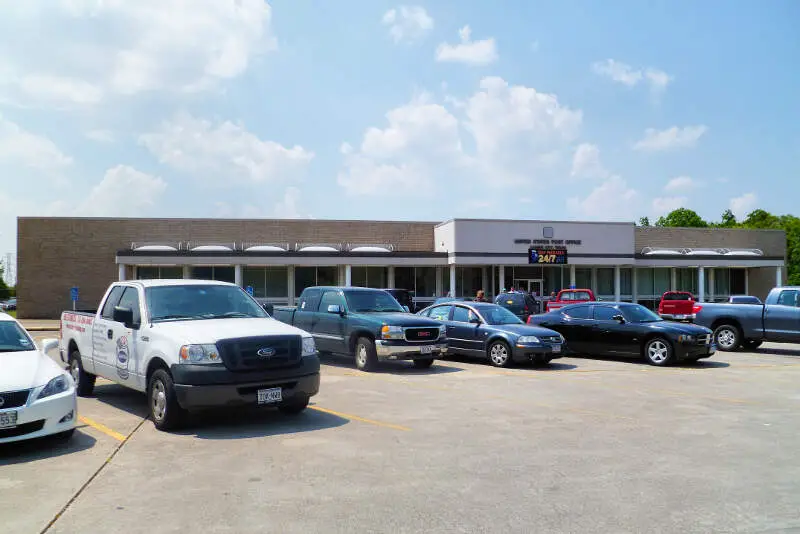 There's somehow more Texas cities in the list this year than last year. In this case, League City just broke the 100,000 mark we use and has been appearing on lists left and right this year — from safest places to live to affordable. Therefore, it would make sense to see them here as one of the fastest growing.
The city has grown 34.58% since 2010.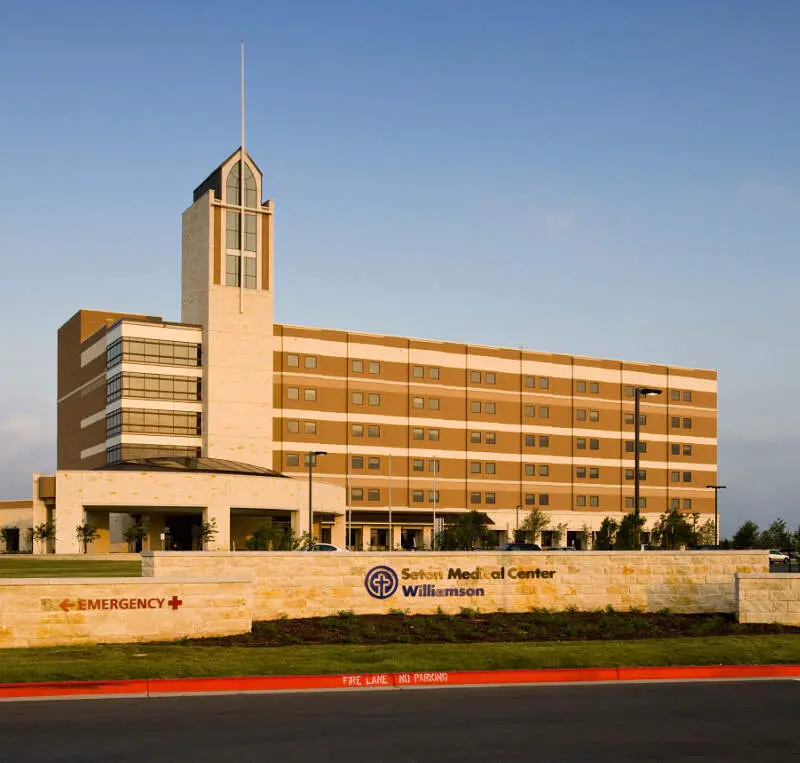 Heading back to Texas, Round Rock rocks out in the 9th spot.
Along with Pearland, it only recently broke the 100k population threshold — 2012 to be exact.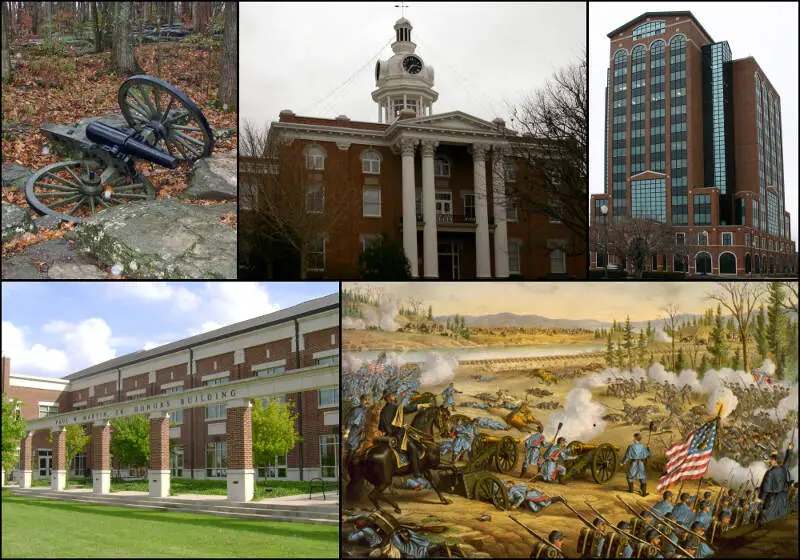 And coming in 10th in our top ten fastest growing cities in the US is Murfreesboro, TN.
The first city from the South to make the list, it jumped into the top ten for the first time a couple of years ago.
How We Determined The Fastest Growing Cities in The US for 2021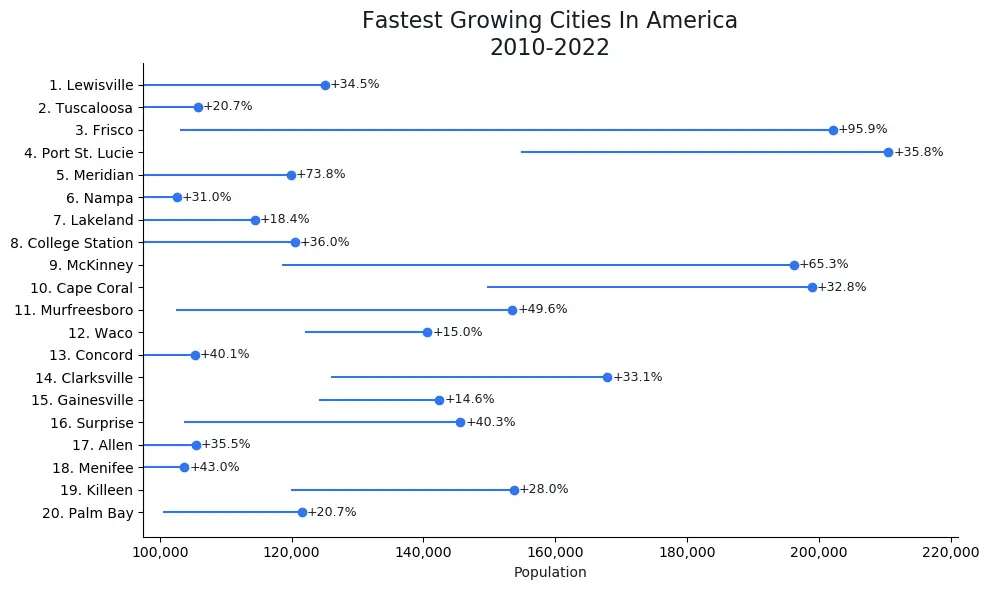 There are a couple of ways to measure how fast a city is growing:
% Change Year Over Year
% Change This Decade
Absolute change in population
We went with option two for this analysis — how much have these cities grown since 2010 through the end of 2019 (The most recently available data from the 2015-2019 American Community Survey).
We also limited the analysis to the 304 cities in America over 100,000 people — you know, because cities are big.
We looked at the percentage change in the population from 2010 until 2019 for each city using the classic formula:
((B – A) / A) * 100
We then ranked each city from largest change to smallest change. Frisco, the fastest growing city, had a 71.6% increase in population. Detroit actually had a population loss of 71.601%, good for the worst in America. I guess it just didn't want to break double digits. You can download the data here.
Here's a look at the top ten fastest growing major cities in America for 2021.
There You Have It — The Fastest Growing Big Cities in America
After measuring the populations of every major city in America for both now and 2010, we are left with Frisco as the fastest growing city in the US.
My plan now? Go buy a home in a small city ranked like 20-30. I'm sure they are going to be getting much more popular in the years to come.
And for those playing at home, here's a look at the slowest growing cities in America:
Detroit
Cleveland
Toledo
For more reading, check out:
Fastest Growing Big Cities In The US For 2021
| Rank | City | % Change |
| --- | --- | --- |
| 1 | Frisco, TX | 71.6% |
| 2 | Sugar Land, TX | 56.0% |
| 3 | Mckinney, TX | 53.4% |
| 4 | Meridian, ID | 47.8% |
| 5 | Pearland, TX | 47.5% |
| 6 | Kent, WA | 46.6% |
| 7 | Irvine, CA | 37.2% |
| 8 | League City, TX | 34.6% |
| 9 | Round Rock, TX | 33.7% |
| 10 | Murfreesboro, TN | 32.9% |
| 11 | New Orleans, LA | 32.4% |
| 12 | Allen, TX | 30.6% |
| 13 | Surprise, AZ | 30.5% |
| 14 | Cary, NC | 30.3% |
| 15 | Midland, TX | 28.8% |
| 16 | College Station, TX | 28.4% |
| 17 | Denton, TX | 24.7% |
| 18 | Gilbert, AZ | 24.7% |
| 19 | Austin, TX | 24.4% |
| 20 | Fort Worth, TX | 24.0% |
| 21 | Santa Clarita, CA | 23.9% |
| 22 | Cape Coral, FL | 22.8% |
| 23 | Miramar, FL | 22.7% |
| 24 | Odessa, TX | 22.6% |
| 25 | Durham, NC | 22.4% |
| 26 | Port St. Lucie, FL | 22.2% |
| 27 | Denver, CO | 22.1% |
| 28 | Thornton, CO | 21.8% |
| 29 | Seattle, WA | 21.7% |
| 30 | Charlotte, NC | 21.5% |
| 31 | Raleigh, NC | 21.4% |
| 32 | Killeen, TX | 21.4% |
| 33 | Clarksville, TN | 21.2% |
| 34 | Elk Grove, CA | 21.0% |
| 35 | Hillsboro, OR | 20.9% |
| 36 | Bellevue, WA | 20.9% |
| 37 | Henderson, NV | 20.4% |
| 38 | Orlando, FL | 20.2% |
| 39 | Clovis, CA | 19.7% |
| 40 | Richardson, TX | 19.4% |
| 41 | Roseville, CA | 19.2% |
| 42 | Sioux Falls, SD | 19.0% |
| 43 | Fargo, ND | 18.9% |
| 44 | Washington, DC | 18.5% |
| 45 | North Las Vegas, NV | 18.3% |
| 46 | Temecula, CA | 18.3% |
| 47 | Fort Collins, CO | 18.2% |
| 48 | Atlanta, GA | 18.2% |
| 49 | Murrieta, CA | 18.1% |
| 50 | North Charleston, SC | 18.0% |
| 51 | Alexandria, VA | 17.9% |
| 52 | Sandy Springs, GA | 17.9% |
| 53 | Aurora, CO | 17.5% |
| 54 | Renton, WA | 17.5% |
| 55 | Chula Vista, CA | 17.1% |
| 56 | San Antonio, TX | 16.9% |
| 57 | Omaha, NE | 16.8% |
| 58 | Tampa, FL | 16.4% |
| 59 | Charleston, SC | 16.3% |
| 60 | Greeley, CO | 16.2% |
| 61 | Grand Prairie, TX | 16.2% |
| 62 | Miami, FL | 16.0% |
| 63 | Columbia, MO | 15.9% |
| 64 | West Jordan, UT | 15.7% |
| 65 | Carrollton, TX | 15.4% |
| 66 | Sparks, NV | 15.2% |
| 67 | Davie, FL | 15.2% |
| 68 | Colorado Springs, CO | 15.1% |
| 69 | Wilmington, NC | 14.8% |
| 70 | Laredo, TX | 14.6% |
| 71 | Scottsdale, AZ | 14.6% |
| 72 | Carlsbad, CA | 14.5% |
| 73 | Broken Arrow, OK | 14.5% |
| 74 | Lewisville, TX | 14.5% |
| 75 | Oklahoma City, OK | 14.2% |
| 76 | Lubbock, TX | 14.2% |
| 77 | Tempe, AZ | 14.2% |
| 78 | Irving, TX | 14.2% |
| 79 | Columbus, OH | 14.0% |
| 80 | Olathe, KS | 13.9% |
| 81 | Bakersfield, CA | 13.9% |
| 82 | Portland, OR | 13.9% |
| 83 | Mesa, AZ | 13.7% |
| 84 | Boston, MA | 13.6% |
| 85 | Santa Clara, CA | 13.6% |
| 86 | Norman, OK | 13.5% |
| 87 | Arvada, CO | 13.2% |
| 88 | Peoria, AZ | 13.1% |
| 89 | Mcallen, TX | 13.0% |
| 90 | Nashville, TN | 12.9% |
| 91 | Victorville, CA | 12.8% |
| 92 | Vancouver, WA | 12.7% |
| 93 | Cambridge, MA | 12.7% |
| 94 | Fremont, CA | 12.7% |
| 95 | Phoenix, AZ | 12.6% |
| 96 | Hayward, CA | 12.6% |
| 97 | Richmond, VA | 12.3% |
| 98 | West Palm Beach, FL | 12.2% |
| 99 | Santa Maria, CA | 12.2% |
| 100 | Lincoln, NE | 12.2% |
Fastest Growing Places By State