Editor's Note: We updated this article for 2021. This is our seventh time ranking the best neighborhoods to live in Charlotte.
Article Table Of Contents   
(Skip to section)
The combination of unique neighborhoods, evolving communities, and motivated people, topped with a great public transportation system, is the heart of Charlotte. And, HomeSnacks is here to tell you how Charlotte's best neighborhoods ranked based on safety, affordability, unemployment rates, and amenities: we've determined Charlotte's top ten best neighborhoods for 2021 and they're listed below.
These aren't just any neighborhoods, folks. These are places where neighbors smile, wave, and call you by name--they are places that keep everyone informed with neighborhood associations and email chains. And if you get to live in the Myers Park neighborhood, you might actually cross paths with a Charlotte Hornets' player.
One can only imagine how difficult it was to narrow down Charlotte's top ten best neighborhoods; but, we crushed it. And, we did it with the help of the latest census report for median income levels and median home prices for each one of Charlotte's 150 neighborhoods. We discovered that there are some crazy affordable deals on Charlotte's list and there are some neighborhoods that will require that you make over $250,000/year to pay the million dollar price tag for homes in the area. Yes, if you guessed that many of Charlottes' best neighborhoods are also The Queen City's richest, you guessed right.
Want to know how you can score one of Charlotte's best neighborhoods? Grab a fresh box of Krispy Kreme Doughnuts, find a sunny spot on Lake Norman, and keep reading.
The Best Neighborhoods In Charlotte For 2021
Whether you're looking for a neighborhood that combines modern living with "Old South" architecture, looking to live in a neighborhood close to Queens University, or looking for a neighborhood filled with fellow Carolina Panthers fans, there's a stellar Charlotte neighborhood for you. But, if you want ALL of the bells and whistles, Charlotte's best neighborhood is number one for a reason.
So, what neighborhood in Charlotte deserves the gold? Well, according to the latest census data and our SnackAbility algorithm, that would be Eastover.
Incidentally, your new guide to the Queen City's top ten best neighborhoods is just a couple clicks away, so do yourself a favor and take a look. You can't do much better in all of North Carolina.
For more North Carolina reading, check out:
The 10 Best Neighborhoods To Live In Charlotte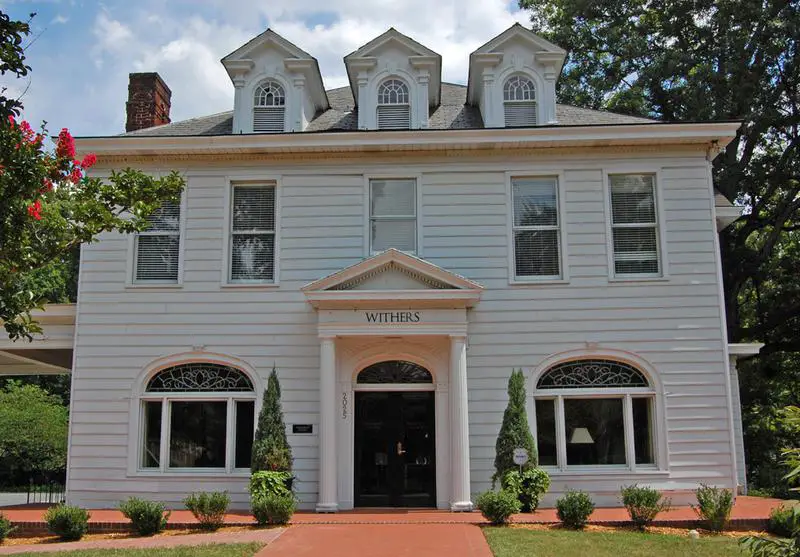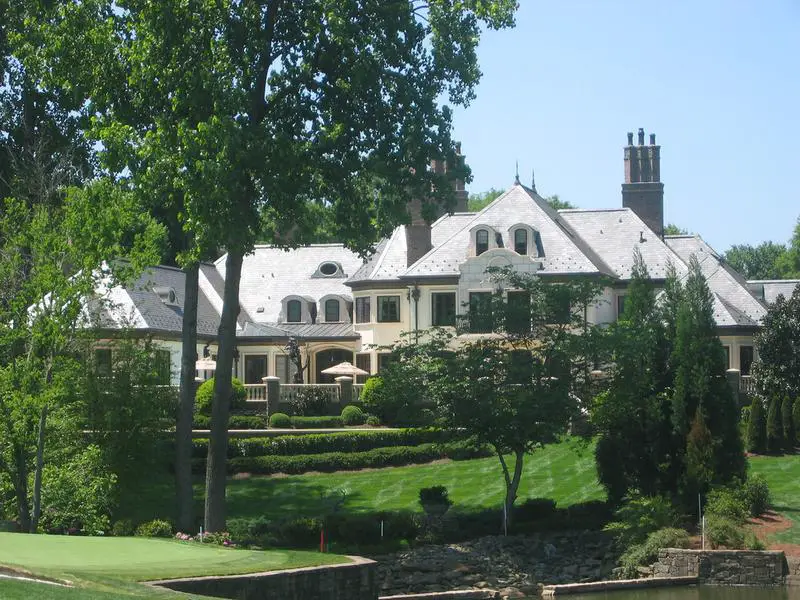 How We Determined The Best Charlotte, NC Neighborhoods In 2021
In order to rank the best neighborhoods in Charlotte, we had to determine what criteria defines a "best".
Using crime, census, and extrapolated BLS data, we arrived at the following set of criteria:
High incomes
Low unemployment rates
Low crime
High home prices
High population densities (A proxy for things to do)
We then ranked each neighborhood with scores from 1 to 150 in each category, where 1 was the best.
Next, we averaged the rankings for each neighborhood to create a best neighborhood index.
And finally, we crowned the neighborhood with the lowest best neighborhood index the "Best City Neighborhood In Charlotte." We're lookin' at you, Eastover.
Read on below to learn more about what it's like to live in the best places Charlotte, North Carolina has to offer. Or skip to the end to see the list of all the neighborhoods in the city from best to worst.
Putting A Bow On Our Analysis Of The Best Neighborhoods In Charlotte
If you're measuring the neighborhoods in Charlotte where crime is low and everyone wants to live, this is an accurate list.
As we mentioned earlier, the neighborhoods in Charlotte aren't all good. Pinecrest takes the title of the worst neighborhood to live in Charlotte.
We ranked the neighborhoods from best to worst in the chart below.
For more North Carolina reading, check out:
Detailed List Of The Best Neighborhoods To Live In Charlotte For 2021
| Rank | Neighborhood | Population |
| --- | --- | --- |
| 1 | Eastover | 2,710 |
| 2 | Oxford Hunt | 4,753 |
| 3 | Myers Park | 11,526 |
| 4 | Chantilly | 1,503 |
| 5 | Beverly Woods | 6,482 |
| 6 | Mountainbrook | 2,538 |
| 7 | Governor's Square | 1,561 |
| 8 | Foxcroft | 5,426 |
| 9 | Quail Hollow | 3,614 |
| 10 | Ballantyne East | 8,489 |
| 11 | Hembstead | 2,813 |
| 12 | Freedom Park | 2,621 |
| 13 | Ashbrook-Clawson Village | 3,771 |
| 14 | Touchstone Village-Elm Lane | 2,498 |
| 15 | Providence Crossing | 8,310 |
| 16 | Wendover-Sedgewood | 3,032 |
| 17 | Olde Providence South | 5,131 |
| 18 | Sharon Woods | 4,427 |
| 19 | Seven Eagles | 3,796 |
| 20 | Olde Providence North | 3,382 |
| 21 | Providence Plantation | 8,067 |
| 22 | Commonwealth | 684 |
| 23 | Elizabeth | 4,896 |
| 24 | Ballantyne West | 11,318 |
| 25 | Piper Glen Estates | 8,050 |
| 26 | Sardis Forest | 4,527 |
| 27 | Carmel | 6,330 |
| 28 | Lansdowne | 4,800 |
| 29 | Cotswold | 4,747 |
| 30 | Providence Park | 2,559 |
| 31 | Colonial Village | 1,221 |
| 32 | Provincetowne | 11,160 |
| 33 | Dilworth | 7,618 |
| 34 | Plaza Midwood | 3,548 |
| 35 | Sherwood Forest | 4,003 |
| 36 | Sedgefield | 3,001 |
| 37 | Marshbrooke | 15,856 |
| 38 | Park Crossing | 5,874 |
| 39 | Closeburn-Glenkirk | 4,898 |
| 40 | Whiteoak | 2,612 |
| 41 | Johnston Rd-Mcalpine | 6,173 |
| 42 | Downtown Sharlotte | 4,727 |
| 43 | Sardis Woods | 4,227 |
| 44 | Starmount | 3,411 |
| 45 | Country Club Heights | 4,262 |
| 46 | Stonehaven | 5,699 |
| 47 | Wesley Heights | 1,836 |
| 48 | Highland Creek | 13,107 |
| 49 | Barclay Downs | 5,230 |
| 50 | Fourth Ward | 3,712 |
| 51 | First Ward | 2,175 |
| 52 | Plaza Hills | 699 |
| 53 | Prosperity Church Road | 19,698 |
| 54 | Davis Lake-Eastfield | 8,245 |
| 55 | Wilmore | 2,269 |
| 56 | Third Ward | 2,409 |
| 57 | Marlwood | 6,190 |
| 58 | Griers Fork | 3,301 |
| 59 | Collingwood | 2,869 |
| 60 | Yorkshire | 9,123 |
| 61 | Rain Tree | 3,610 |
| 62 | West Sugar Creek | 8,067 |
| 63 | Briarcreek-Woodland | 4,743 |
| 64 | Hickory Grove | 5,320 |
| 65 | Windsor Park | 11,608 |
| 66 | Madison Park | 4,510 |
| 67 | Rockwell Park-Hemphill Heights | 4,925 |
| 68 | Hickory Ridge | 9,240 |
| 69 | North Sharon Amity-Reddman Roa | 8,471 |
| 70 | Coulwood West | 10,361 |
| 71 | Pawtuckett | 4,762 |
| 72 | Beatties Ford-Trinity | 4,150 |
| 73 | Harbor House | 5,283 |
| 74 | Cherry | 896 |
| 75 | Hwy 51-Park Road | 1,999 |
| 76 | Newell South | 3,550 |
| 77 | Echo Hills | 812 |
| 78 | Olde Whitehall | 5,804 |
| 79 | Shannon Park | 8,725 |
| 80 | Starmount Forest | 7,643 |
| 81 | Eastway-Sheffield Park | 5,481 |
| 82 | Oakhurst | 2,507 |
| 83 | Becton Park | 4,472 |
| 84 | North Charlotte | 2,701 |
| 85 | Eastland-Wilora Lake | 6,460 |
| 86 | Idlewild South | 7,241 |
| 87 | Optimist Park | 907 |
| 88 | Farm Pond | 6,801 |
| 89 | Idlewild Farms | 5,775 |
| 90 | Oakdale South | 5,210 |
| 91 | Villa Heights | 1,750 |
| 92 | University Park | 1,215 |
| 93 | Mineral Springs-Rumble Road | 8,946 |
| 94 | Westchester | 3,721 |
| 95 | Plaza-Shamrock | 3,078 |
| 96 | Wilson Heights | 1,726 |
| 97 | Lockwood | 1,290 |
| 98 | Harris-Houston | 10,245 |
| 99 | Biddleville | 1,862 |
| 100 | Nevin Community | 4,345 |
| 101 | Double Oaks | 1,428 |
| 102 | Yorkmount | 10,535 |
| 103 | Henderson Circle | 3,811 |
| 104 | Coliseum Drive | 518 |
| 105 | Belmont | 3,181 |
| 106 | Toddville Road | 8,615 |
| 107 | Greenville | 576 |
| 108 | Sterling | 4,189 |
| 109 | Derita-Statesville | 4,668 |
| 110 | East Forest | 14,488 |
| 111 | Revolution Park | 902 |
| 112 | Back Creek Church Road | 6,386 |
| 113 | Genesis Park | 457 |
| 114 | Hidden Valley | 12,628 |
| 115 | Wildwood | 3,044 |
| 116 | Slater Rd-Hamilton Circle | 3,153 |
| 117 | University City North | 6,868 |
| 118 | Ponderosa-Wingate | 1,894 |
| 119 | Lincoln Heights | 2,376 |
| 120 | Oak Forest | 6,226 |
| 121 | Seversville | 603 |
| 122 | Eagle Lake | 4,402 |
| 123 | Plaza-Eastway | 7,003 |
| 124 | West Blvd | 892 |
| 125 | Grier Heights | 2,958 |
| 126 | Washington Heights | 2,018 |
| 127 | Oaklawn | 524 |
| 128 | Sugaw Creek-Ritch Ave | 4,391 |
| 129 | Druid Hills South | 1,395 |
| 130 | University City South | 5,206 |
| 131 | Lakewood | 533 |
| 132 | Enderly Park | 3,249 |
| 133 | Montclaire South | 11,912 |
| 134 | Mccrorey Heights | 378 |
| 135 | Todd Park | 856 |
| 136 | Ashley Park | 2,652 |
| 137 | Druid Hills North | 710 |
| 138 | Capitol Drive | 382 |
| 139 | Jt Williams | 389 |
| 140 | Jackson Homes | 145 |
| 141 | Thomasboro-Hoskins | 5,913 |
| 142 | Firestone-Garden Park | 3,866 |
| 143 | Clanton Park-Roseland | 3,742 |
| 144 | Westerly Hills | 1,349 |
| 145 | Reid Park | 1,720 |
| 146 | Westover Hills | 1,136 |
| 147 | Arbor Glen | 322 |
| 148 | Smallwood | 1,183 |
| 149 | Tryon Hills | 1,517 |
| 150 | Pinecrest | 227 |