Article Table Of Contents   
(Skip to section)
Everything is bigger and better in Texas; but if you want to live in one of Houston's best neighborhoods, you're going to have to make that cheddar.
Just how much cheddar, you ask? Well, you're going to have to take a look below at HomeSnacks' list of the best neighborhoods in The Space City for 2022 to see what it's going to take to live in Houston's best of the best.
It is going to take a decent income to live comfortably in most of Houston's best neighborhoods; but don't get it twisted, these are not the richest neighborhoods by any means: we'll just leave that list right here. But hey, what Houston's best neighborhoods don't make up in wealth, they make up in boatloads of H-Town fun.
We know that when people are searching for the best neighborhood they are also looking for things like nice looking homes, great parks, and friendly neighbors; and folks, Houston's best neighborhoods have all that and then some. In order to rank the best, however, we had to give each neighborhood an actual concrete score: we call this a neighborhood's overall 'Snackability'. To get this score, we looked at the latest data on income levels, unemployment rates, crime, and home prices for 26 Houston neighborhoods with over 6,000 residents. Incidentally, this is our ninth time ranking Houston's best neighborhoods, so trust us when we say that these are the best of the best.
So, want to know where Houston's best neighborhoods are located? You're going to have to keep reading.
The Best Neighborhoods In Houston For 2022
If you choose to live in one of Houston's best neighborhoods, you could be front and center at Montrose's next Greek Festival and/or taking a daily bike tour of the Historic Heights neighborhood. And if you play your cards right, you could just become a permanent resident of Houston's number one, best neighborhood.
So, what's the best neighborhood in Houston for 2022? The best neighborhood in Houston would be West University according to the most recent data.
To see how your favorite Houston neighborhoods compared, take a look at the list below; and if you don't see it there, head to the bottom.
For more Texas reading, check out:
The 10 Best Neighborhoods To Live In Houston
Say you were in West University and someone asked you, "which way is Rice University?" What would you tell them? Well, without looking at a map, with just the neighborhood's name as a clue, you'd probably guess right.
Yep, this area is west of the university. Overall, it stands in the southwest part of Houston. Besides providing a great spot for students and professors to live, West University offers a thriving economy. The median income stands at $165,516.
The downside comes from the cost of living. The median home price comes in above $750,000.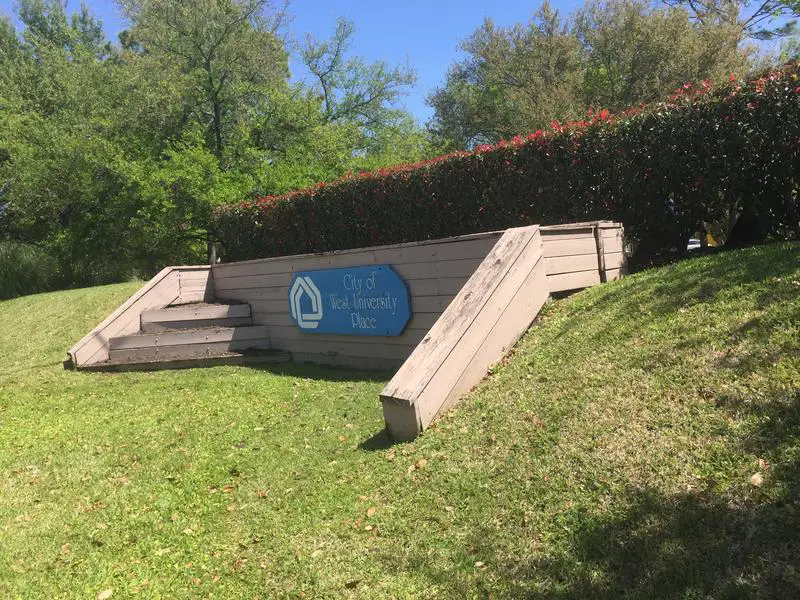 Source: Public domain
Better than living in Lesser Memorial, are we right? Jokes aside, this spot earns its rank as the number 2 best neighborhood in Houston for 2022.
First of all, the economy is fantastic. The median income reaches $143,470, while the unemployment rate equals a miniscule 1.7%. This comes in part thanks to the Energy Corridor, the headquarters of many of the biggest oil firms in the country.
Life in Greater Memorial comes with loads of amenities as well. You can spend a pleasant Sunday walking around Terry Hershey Park. Or you can go shopping at Memorial City, a retail and restaurant hub.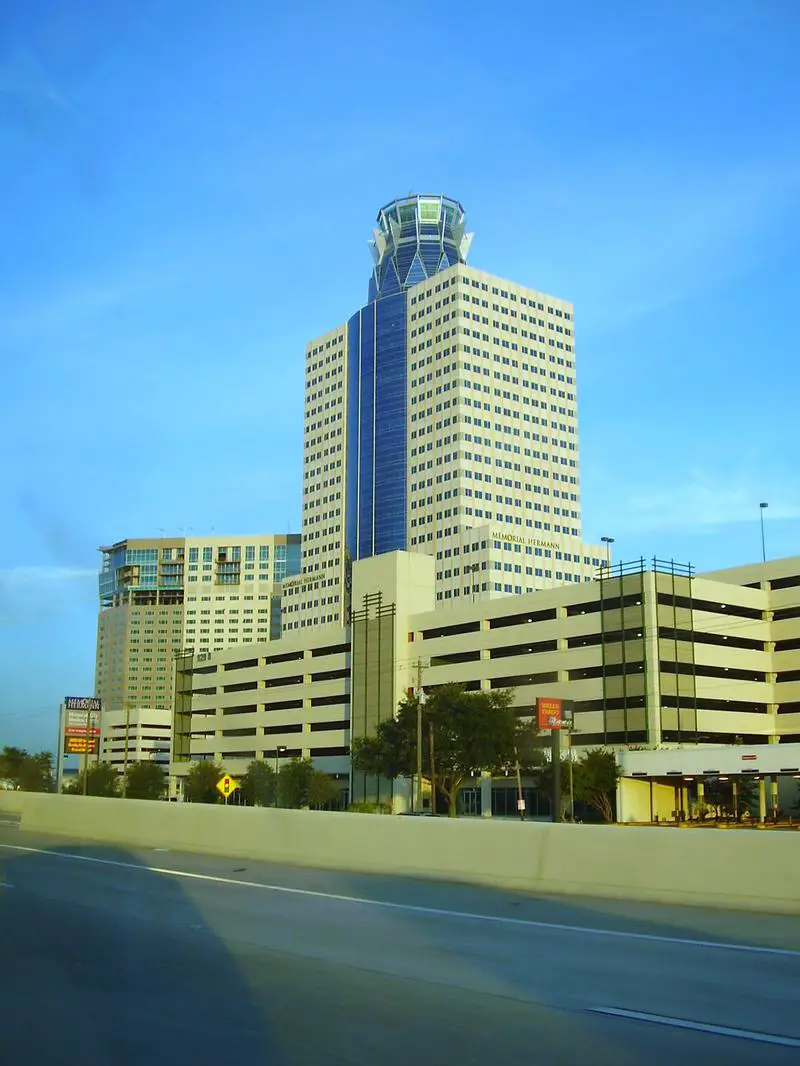 Source: Public domain
Rice University represents one of the most highly respected learning institutions in the country. This private college sits in the southwestern part of the city. Along with its credentials as citadel of higher learning, the school also provides the centerpiece to the number 3 best neighborhood in Houston.
Sure, student life often consists of dorm rooms or dingy apartments, with just ramen and cereal to eat for every meal. But the rest of the residents of this area of town live a pretty swank lifestyle. The median income hits $131,929. It's a good thing earnings are so high - the median home value tops $600,000.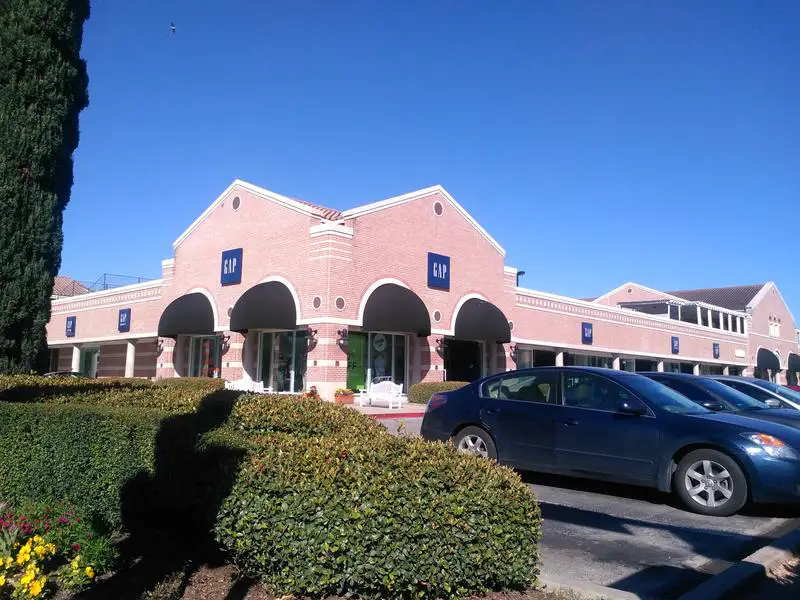 Source: Public domain
As with any downtown, living in this section of town puts you at the center of the action. Bounded by the intersecting Interstates 45, 10, and 69, you'll find the skyscrapers and nightlife you'd expect from one of the nation's biggest cities.
You'll also find Minute Maid Park, home of the Houston Astros baseball team, and Toyota Center, headquarters of the NBA's Houston Rockets. Sports not your thing? The downtown district also offers an exciting theater scene, as well as museums and other attractions.
All this comes with a booming economy. The median income tops $110,000 and the unemployment rate is nearly nonexistent.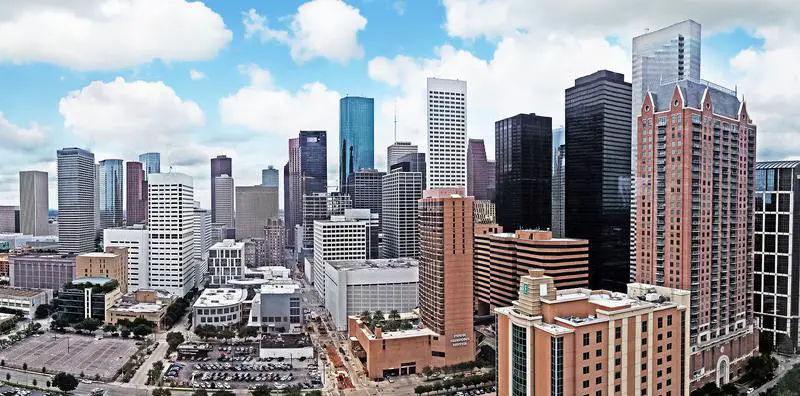 The most famous attraction in Rice Military? That's the Beer Can House, of course - a home covered in beer cans, bottles and bottle caps. If that's not your thing, you can always go a little down the road and check out Memorial Park.
The name itself comes from the renowned Rice family (of Rice University fame), which once owned the land in this section of western Houston. The "military" part comes about because soldiers were camped there during World War I.
Beyond beer-adorned houses and historically rich name, Rice Military offers high median incomes, low unemployment, and its fair share of restaurants and stores.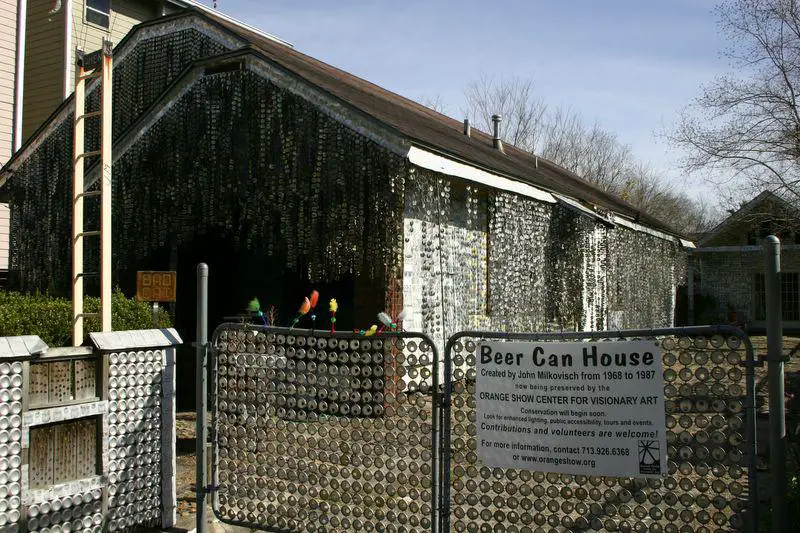 Like shopping? You've come to the right spot. The Galleria represents one of the region's most famous malls. More than just a home for a food court and department stores, this complex also includes boutiques and an ice rink (something of a luxury in Texas).
Get bored there, you can head a little down the road to Uptown Park. This outdoor retail center also offers upscale restaurants and another set of stores.
All this commercial activity might seem like a strain on the locals' bank accounts. But don't worry, they can afford it. The median income hits $90,760. The main downside? The median home price tops $400,000.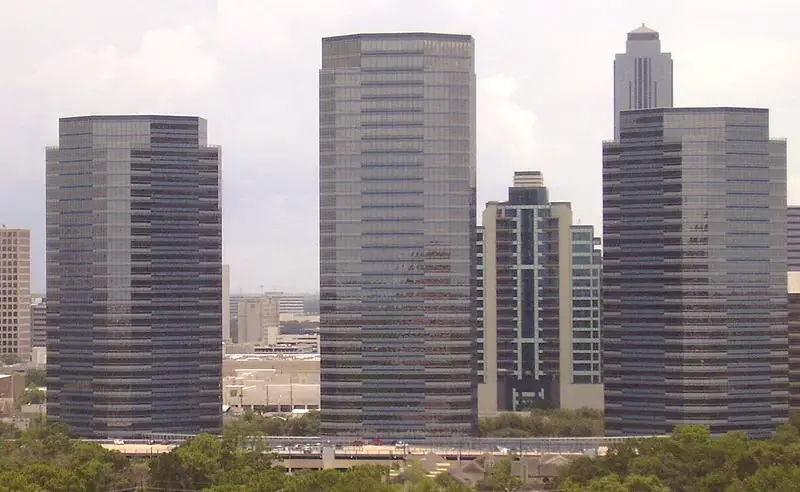 Source: Public domain
Just across I-45 from downtown, with I-69 defining part of its other boundaries, Midtown sits near the heart of the city. More than just a commuter haven, though, this neighborhood has many unique attractions all its own.
You have cultural centers like the Buffalo Soldiers National Museum and the Station Museum of Contemporary Art. Add in a plethora of restaurants and shops, and you can see why this ends up as the number 7 best neighborhood in Houston for 2022.
The economy helps as well. A median income of $80,524 makes a lot of weekend trips to the museum possible. Meanwhile, the unemployment rate comes in at a healthy 4.4%.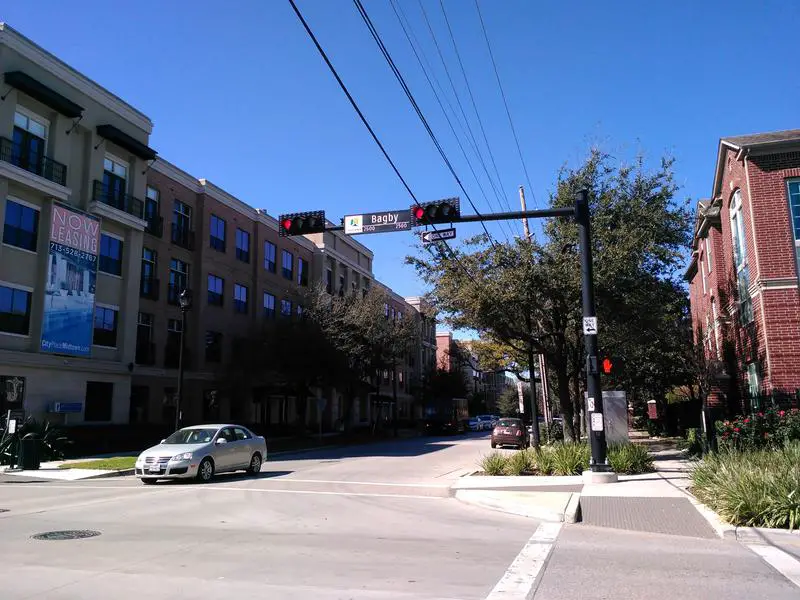 Source: Public domain
A name like River Oaks calls to mind leisurely walks through the countryside, a canopy of trees offering shade and the sweet song of birds providing the soundtrack. Actually, that's not too far from the truth. Just north of the neighborhood, you'll find Memorial Park, a sizable nature preserve. If that's a little wild for your taste, you can still spend a pleasant afternoon in the outdoors by hitting the links at the River Oaks Country Club.
What does it take to afford such a haven? Well, a median income of $130,337 helps. However, even with this cash flow, the median home value of $623,948 can become a challenge.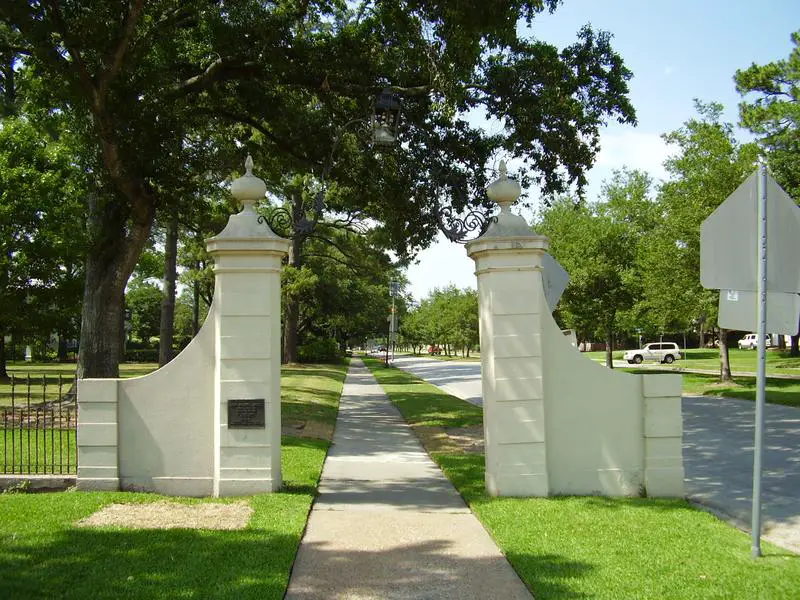 Source: Public domain
Just west of the Downtown and Midtown centers of town, Montrose offers the hipster ideal of city living. You've got offbeat restaurants and art galleries. Among these, the most famous is likely the Rothko Chapel, with murals by legendary abstract artist Mark Rothko.
Of course, the secret of this neighborhood is that all this bohemian living requires a fair amount of cash. Good thing the neighborhood supports a median income of $85,791. Unfortunately, even this high salary leaves something to be desired giving the cost of living in the area. The median home value sits at $378,377.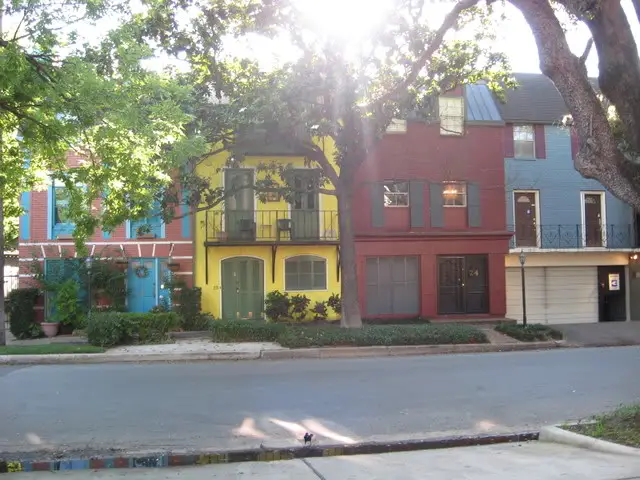 Source: Public domain
Why wouldn't you aspire to reach Greater Heights? That seems like the core of any self-help system. Here, it has a physical manifestation as well. This Greater Heights also represents the number 10 top neighborhood in Houston for 2022 - the perfect setting for a spiritual awakening. You can reach greater heights in Greater Heights.
You'll find some help from the area itself. From art movie theaters to hip shops, you'll be able to unlock your intellectual and artistic sides. This is all supported by a high-functioning economy. You can afford all the vintage albums you want with a median income of $95,610.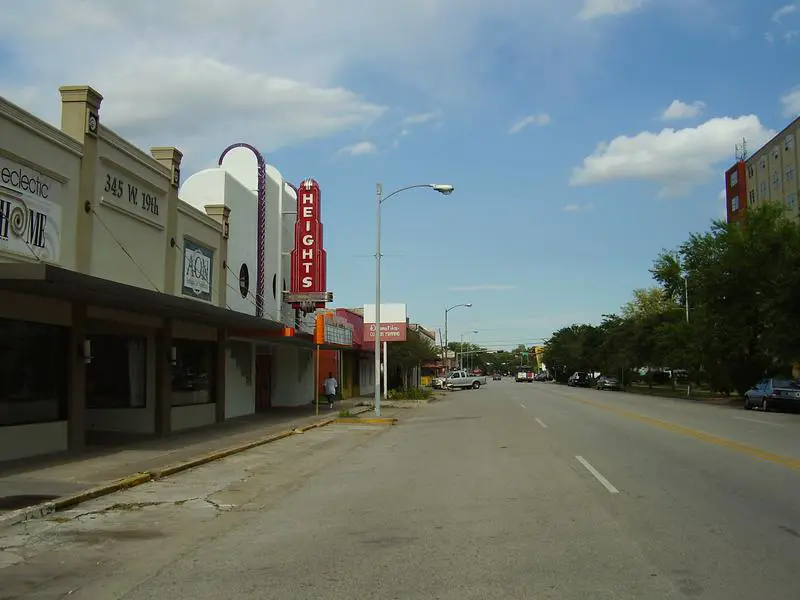 Source: Public domain
Methodology: How We Determined The Best Houston, TX Neighborhoods In 2022
In order to rank the best neighborhoods in Houston, we had to determine what criteria defines a "best".
Using crime, census, and extrapolated BLS data, we arrived at the following set of criteria:
High incomes
Low unemployment rates
Low crime
High home prices
High population densities (A proxy for things to do)
We then ranked each neighborhood with scores from 1 to 26 in each category, where 1 was the best.
Next, we averaged the rankings for each neighborhood to create a best neighborhood index.
And finally, we crowned the neighborhood with the lowest best neighborhood index the "Best City Neighborhood In Houston." We're lookin' at you, West University.
Read on below to learn more about what it's like to live in the best places Houston, Texas has to offer. Or skip to the end to see the list of all the neighborhoods in the city from best to worst.
Summary: Putting A Bow On Our Analysis Of The Best Neighborhoods In Houston
If you're measuring the neighborhoods in Houston where crime is low and everyone wants to live, this is an accurate list.
As we mentioned earlier, the neighborhoods in Houston aren't all good. Far North takes the title of the worst neighborhood to live in Houston.
We ranked the neighborhoods from best to worst in the chart below.
For more Texas reading, check out:
Best Neighborhoods To Live In Houston For 2022 Detailed Data
| Rank | Neighborhood | Population |
| --- | --- | --- |
| 1 | West University | 34,360 |
| 2 | Greater Memorial | 35,799 |
| 3 | Rice | 16,664 |
| 4 | Downtown | 10,089 |
| 5 | Rice Military | 23,452 |
| 6 | Galleria-Uptown | 67,996 |
| 7 | Midtown | 6,409 |
| 8 | River Oaks | 31,337 |
| 9 | Montrose | 35,723 |
| 10 | Greater Heights | 57,943 |
| 11 | Bellaire | 186,971 |
| 12 | Meyerland | 69,368 |
| 13 | Far Northeast | 90,207 |
| 14 | West Houston | 139,738 |
| 15 | Westchase | 71,050 |
| 16 | Medical | 44,356 |
| 17 | Spring Branch | 143,332 |
| 18 | Pasadina | 143,203 |
| 19 | Northwest | 138,832 |
| 20 | Sugarland | 125,992 |
| 21 | Southwest | 108,921 |
| 22 | North | 119,685 |
| 23 | East End | 87,359 |
| 24 | Southeast | 261,757 |
| 25 | Northeast | 129,659 |
| 26 | Far North | 59,742 |
Editor's Note: We updated this article for 2022. This is our ninth time ranking the best neighborhoods to live in Houston.