The 10 Safest Cities In Texas For 2020
We used data and science to determine the places in Texas where everyone sleeps safe and sound.

Editor's Note: This article has been update for 2020. This is our sixth time rankings the safest places to live in Texas.
Swipe left for slideshow. Article continues below.
Article Table Of Contents
(Skip to section)
Texas is best known as the Lone Star State, but many are familiar with other famous Texan tidbits:
Like the enormous amount of delicious food. BBQ. Fried Okra.
They all may create an instant heart attack which isn't so safe for you. But you know what is safe? The places in Texas we are going to talk about today.
While Texans love their beaches, rodeos, and well, Texas, they like being safe and sound at home more than anything. According to our other analysis, Texas ranks #26 richest in America and we ranked the state as the 38th safest. Oil, architecture, engineering, and power are some of Texas's top industries.
Food, beaches, and space aside, Texas has a lot to offer and it is no surprise that Texas is one of America's most populous states. 36% of Texans are college-educated and with top colleges and universities like Rice, that stat will undoubtedly continue to increase. So the question remains, where are the safest cities in the cowboy state?
Here are the 10 safest cities to live in Texas for 2020:
What city is the safest place to live in texas for 2020? Well according to the FBI data we crunched, Fulshear is the safest place to live in texas if you care about low crime.
I'm sure it is no surprise to the residents of Fulshear that they ranked number one. It is, however, very crowded at the top: the list of safe and comfortable places to live in texas is quite long.
So, read on to see how we crunched the numbers and how your city compared to the top ten.
For more reading on safe places to live in and around Texas, check out:
The 10 Safest Cities In Texas For 2020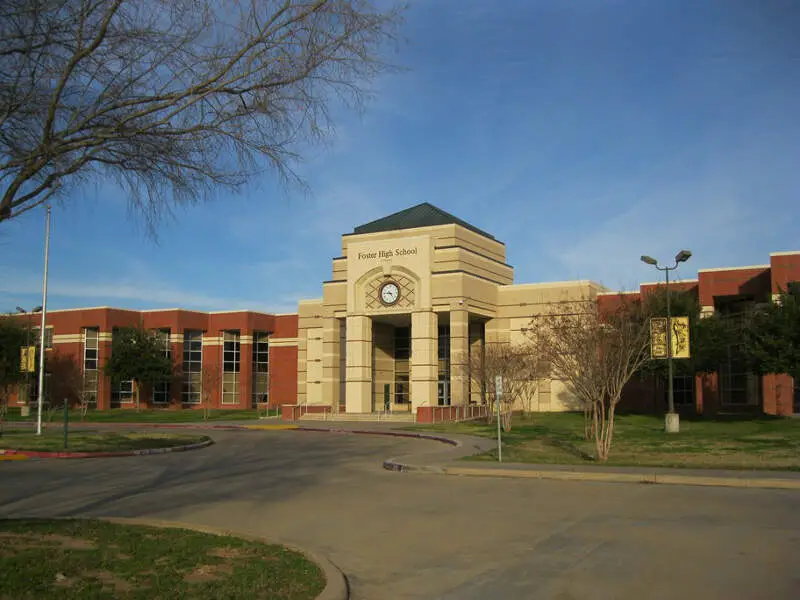 Fulshear made a big jump up to the #1 spot this year, considering it wasn't even in the top ten on last year's list. While Fulshear didn't take the gold medal in either violent or property crime in Texas, solid rankings in each category earned it the first place ranking overall. Fulshear had about six times less violent crime and four times less property crime than the statewide average. Whether you're playing disc golf or walking along the stream, you'll be totally safe at Flewellen Creek Park.
Fulshear scored a 9.5/10 on our overall snackability score with impressive ratings in education, housing, and of course, safety! Fulshear is located an hour west of Houston.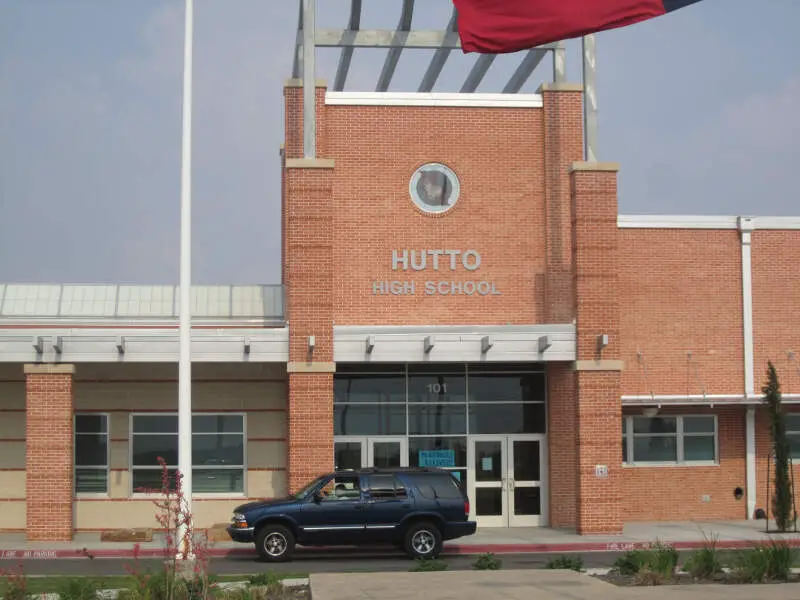 Located about 30 miles northeast of Austin, Hutto ranks as the second safest city in Texas overall. Hutto had an especially low incidence of property crime, with the city having the second lowest rate in Texas. That's about four times less property crime than your average American city. There's a chance that a bird might steal your catch after a day fishing at Hutto Lake Park, but you needn't fear human thieves. And for a city of some 26924 people, averaging just one violent crime each month is also quite impressive.
Hutto also scored a solid 9/10 on our overall snackability, so you know it's a great place to call home.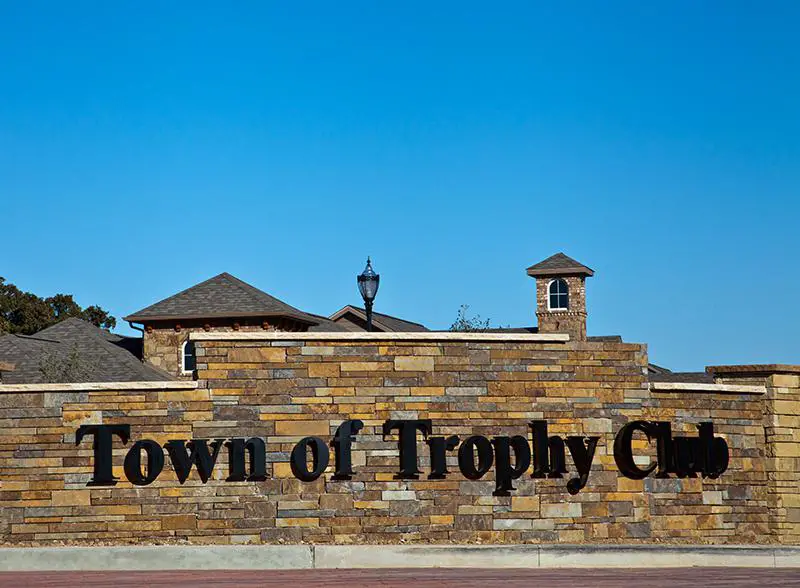 Source: Town of Trophy Club
Trophy Club is no stranger to our lists -- they always find a place somewhere on the positive rankings. It has been acknowledged multiple times by D Magazine as one of the best places to live in Dallas-Fort Worth.
This year, they rank as the third safest city in Texas thanks to a drop in violent crimes.
We're sure the town will add this ranking to their trophy case. Am I rite?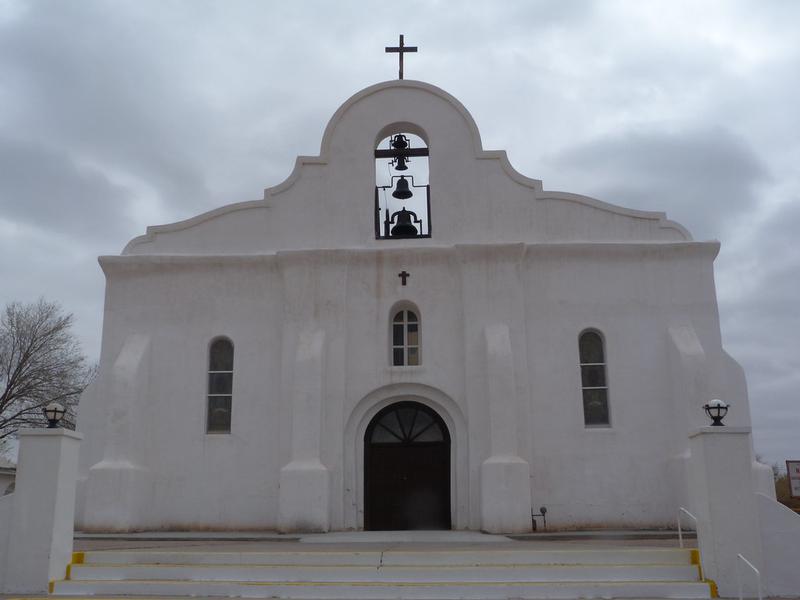 Places along the U.S.-Mexico border are often portrayed by the media as violent, but San Elizario doesn't fit this stereotype at all. The city averaged just one violent crime every three months, so it's not exactly a battleground. San Elizario also had the lowest rate of property crime in the state, with a rate about eight times lower than the national average.
After a day of shopping in San Elizario's historic district, it's nice to know that nobody's going to filch your bags. Hopefully, these achievements in safety will help dispel the myth that border = dangerous.
San Elizario is a half hour southeast of El Paso.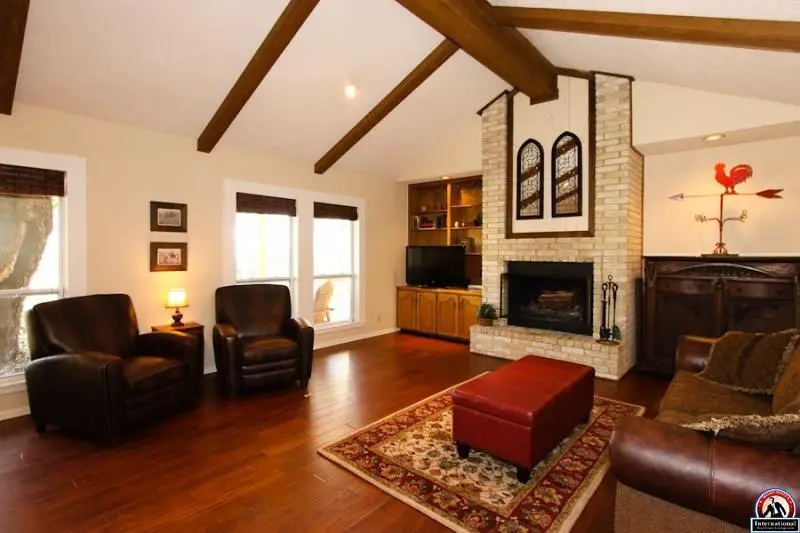 Fair Oaks Ranch ranks as the fifth safest city in Texas thanks to blend of moderate safety in both categories. It could be fair to say that Fair Oaks Ranch is a fairly great place to live.
It's a burb of San Antonio and should have a fair on the fairgrounds each year if doesn't. I can see it now "Come to the Fair Oaks Ranch fairgrounds for the Texas state fair."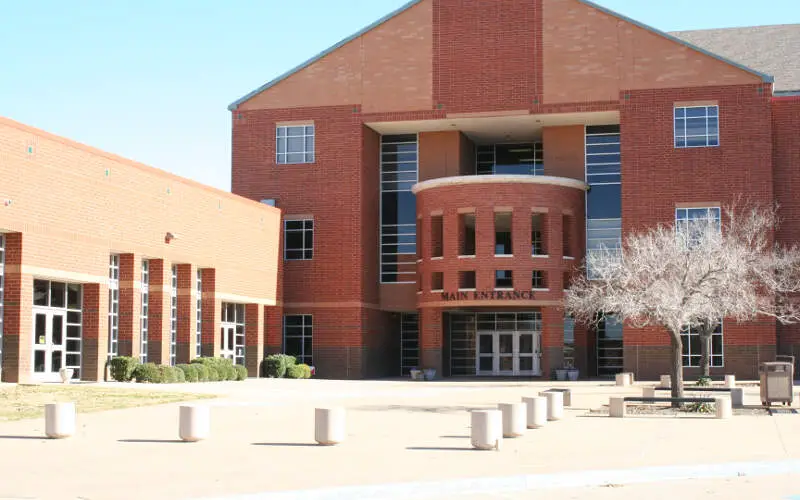 Colleyville is a city and suburb of Fort Worth located in northeast Tarrant County and it fell from atop it's perch of the safest place in Texas this year. It now stands at number six.
A small increase in property crime is to blame, but nothing to get worried about as it still has 10 on our SnackAbility Score -- putting it in the top 5% of places to live in the country.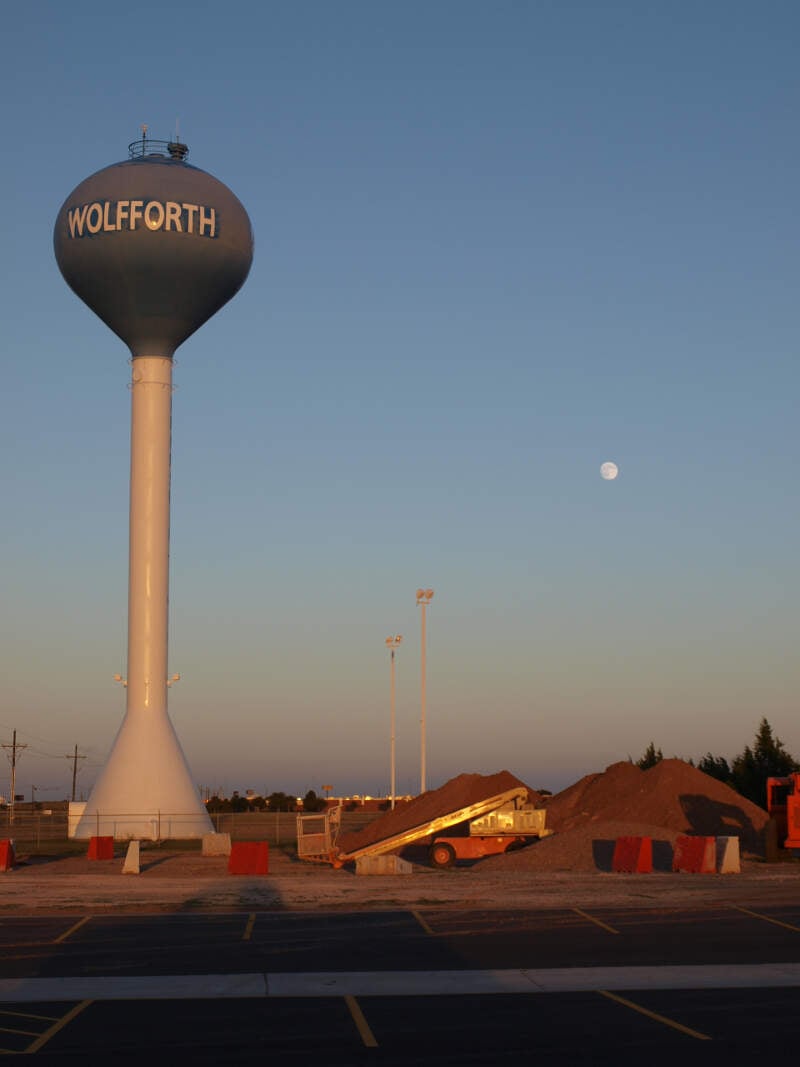 A suburb of Lubbock, Wolfforth ranks as the seventh safest city in Texas, chiefly thanks to the fact that the city had ZERO violent crimes in 2018. Meaning you don't need to be trained in self-defense to enjoy a walk in Patterson Park.
The only reason Wolfforth doesn't rank higher is because it has the highest rate of property crime of cities on this list. Still, property crime is five times less frequent in Wolfforth than the statewide average. Wolfforth also got an 8/10 or more on every category of our snackability scale, so there aren't any downsides to moving here.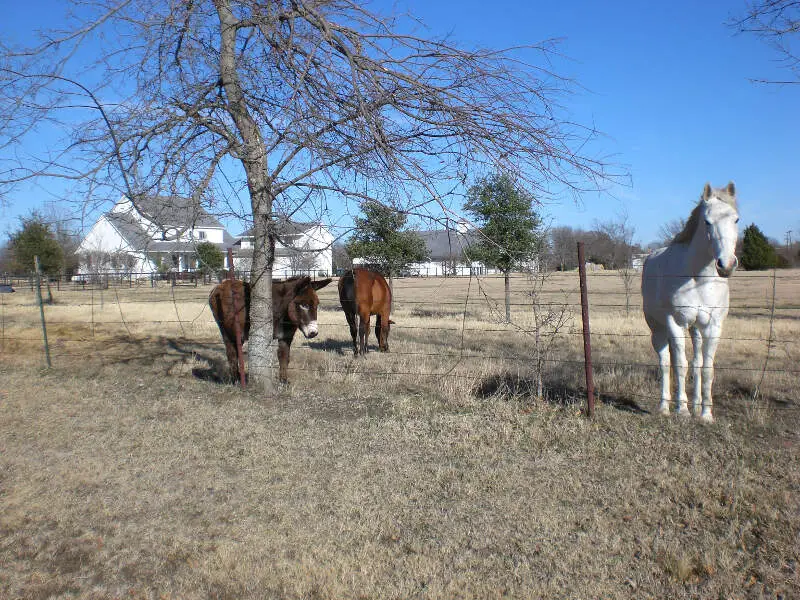 Source: Public domain
Fairview represents the eighth safest city on our list of the ten safest cities in Texas for 2020.
Fairview is a town in Collin County, Texas, United States. It is part of the Dallas-Fort Worth metropolitan area and is adjacent to the 289-acre Heard Wildlife Sanctuary. That sanctuary must be rubbing off on humans as the violent crime rate in the city ranks as the sixth lowest in Texas.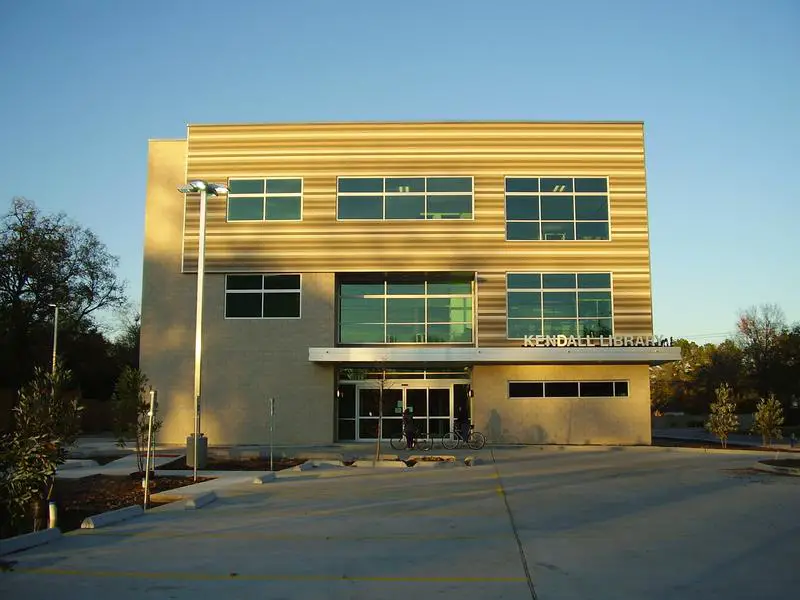 Source: Public domain
Memorial Villages is a fun creation of the FBI data collectors. It has jumped up in safety in recent years thanks to a lack of violent crimes relative to the rest of Texas.
It now ranks as the ninth safest city in Texas.
The Memorial Villages are upscale communities in the Bunker Hill Village area.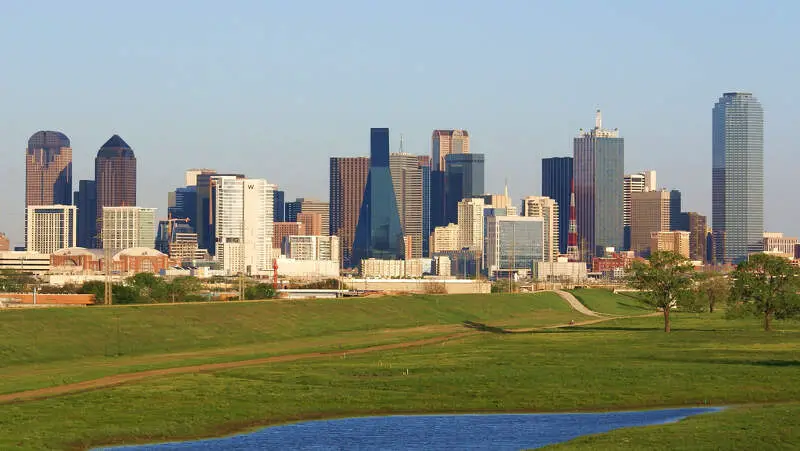 Murphy, or I would probably call it, Murph, ranks as the tenth safest city in Texas, up a bit from its ranking last year.
The suburb of Dallas dates back to the 1800s, which is probably why it's so safe -- people pay more attention around old things.
How we calculated the safest cities in Texas for 2020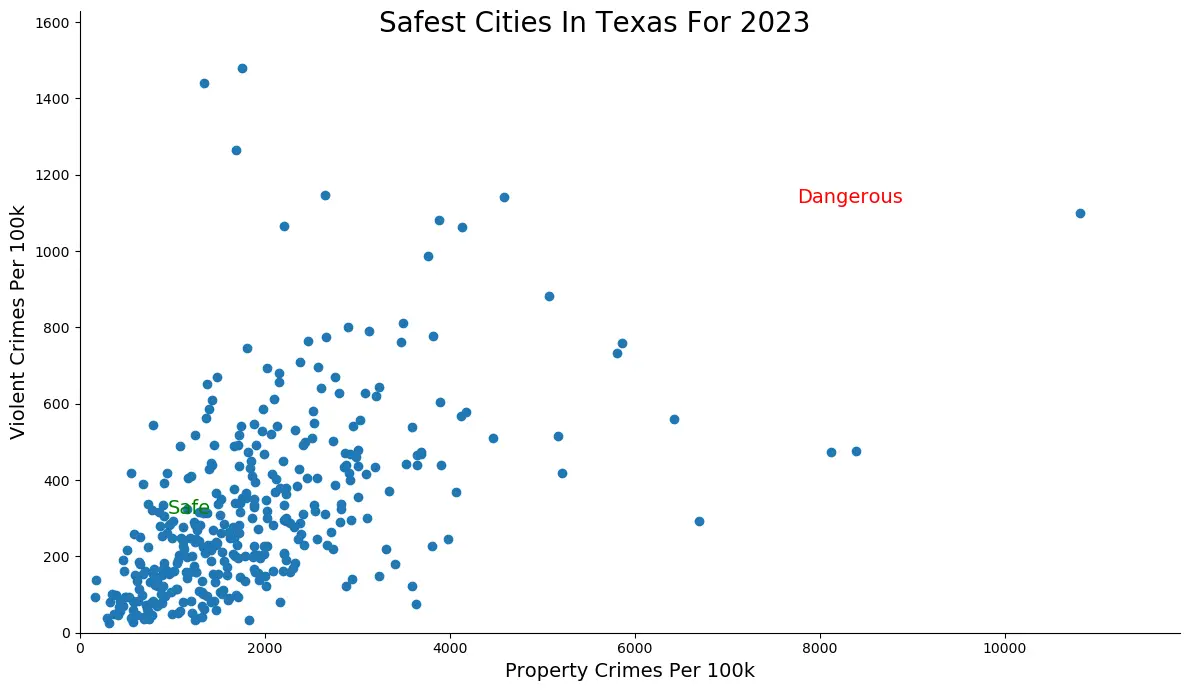 While there are surveys and public polls on what cities in a state are the safest, we didn't want to rely on speculation and opinion. Instead, we looked at the hard numbers from the FBI's most recent report of crime (Published Sept 2019) in Texas.
Specifically, we analyzed the
FBI's Uniform Crime Report
which summarizes the number of property crimes and violent crimes in each city per year. We used two criteria:
Violent crimes per capita (murders, assaults, rapes, armed robberies)
Property crimes per capita (thefts, burglaries, motor vehicle thefts)
For example, there were a total of 63 crimes committed in Fulshear which had a reported population of 13,790. That means the number of crimes per capita is 0.0046 which translates into a 1 in 218 chance of being the victim of a crime.
We only looked at cities that have populations of more than 5,000 people reported to the FBI in 2018, the last reporting year. This left us with a total of 334 of the biggest cities in Texas to rank.
We ranked each city for each criteria from 1 to 334 where 1 in any particular category is the safest.
Next, we averaged each places two criteria to create a Safety Index. We crowned the place with the lowest overall Safety Score "The Safest Place In Texas" with any ties going to the bigger city. You can download the data here.
The safest city in Texas, based on our criteria, is Fulshear. The most dangerous city in Texas? Bellmead, where residents had a 1 in 13 chance of being the victim of a crime.
Note: This report is not an analysis of the effectiveness of local police departments, nor does it reflect the fact that people from out of town may come into a community and cause a crime. It simply looks at where crimes occurred most frequently, based on a city's population.
There You Have It - The Safest Cities In The Lone Star State
Looking at the data, you can tell that Fulshear is as safe as they come, according to science and data.
But as most Texas residents would agree, almost every place here has its safe and not safe parts. So just make sure you're informed ahead of time.
Here's a look at the most dangerous cities in Texas according to the data:
Bellmead
Humble
Lubbock
For more reading, check out:
Breaking Down Crime In The Safest And Most Dangerous Cities In Texas
Share on Facebook
Chris Kolmar has been in the real estate business for almost ten years now. He originally worked for Movoto Real Estate as the director of marketing before founding HomeSnacks.
He believes the key to finding the right place to live comes down to looking at the data, reading about things to do, and, most importantly, checking it out yourself before you move.
If you've been looking for a place to live in the past several years, you've probably stumbled upon his writing already.
You can find out more about him on LinkedIn.