Alaskans are lucky. They have great fishing villages like King Cove, Santa's house in the North Pole, and super great, super affordable places to call home.
Whether it's on the side of Alaska's Denali or a quintessential bay town like Sand Point, the last state to join the lower fifty US states has an affordable place that will fit any budget. And that's where HomeSnacks comes in, folks. We took a look at the US Census data and cost of living data for The Last Frontier and created a list of the cheapest places to live in Alaska for 2021.
Now, just because these places in Alaska are affordable, doesn't mean they're not nice. Many of the cities on Alaska's most affordable list are also on its safest list. It's not rocket science, folks. When you save money on your cost of living in Alaska, you're usually in a better place to invest in your community.
If you ask any Alaskan, they will say, hands down, that their corner of the frontier is the best. But if you're the good people in our most affordable place in Alaska for 2021, you know you live in Alaska's best of the best. So, want to know where your income will go the furthest in Alaska? Where you can beat Alaska at their 'cost of living' game? Keep reading.
The 10 Most Affordable Places To Live In Alaska
Did we mention the Alaska kick back? Yes, every Alaskan gets a certain percentage of the state's oil revenue–it's called the Alaska Permanent Fund. Probably why Alaska's statewide median income is close to $73,000.
So, want to know where the Alaska Permanent Fund will let you live like Exxonmobil's CEO on a fisherman's budget? The most affordable place to live in Alaska would be King Cove.
To see how your city compared, take a look at the list below. And if you don't find your favorite there, head to the bottom.
And if you already knew these places were cheap, check out some more reading about Alaska and the cheapest places in the country:
The 10 Cheapest Places To Live In Alaska For 2021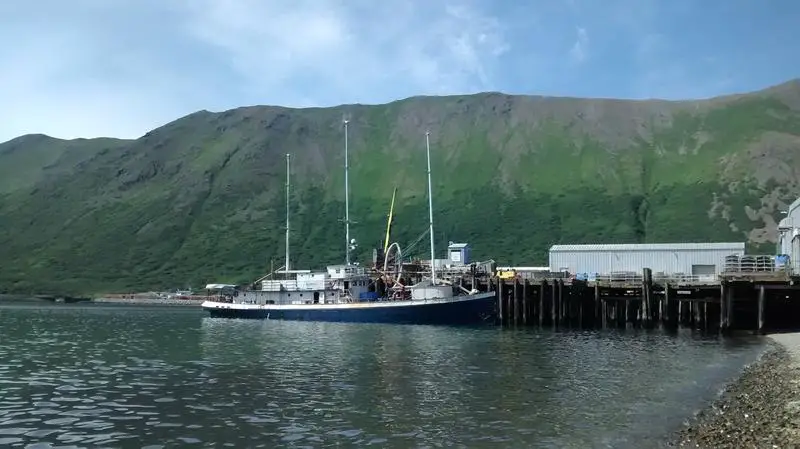 Starting off our list of the most affordable places to live in Alaska is King Cove, a small city on the eastern coast of the Alaskan Peninsula. King Cove is the place where you'll find the third cheapest homes for sale in Alaska, with a median price of $121,000. Combining that with King Cove's median income of $73,229/year gives the city the second best home price to income ratio in the state.
On top of that, King Cove earns the title of second most economical place to rent in Alaska, with a median rent of $923/month. If you're into wildlife, look out for seals, brown bears, and puffins on the ferry ride to Cold Bay.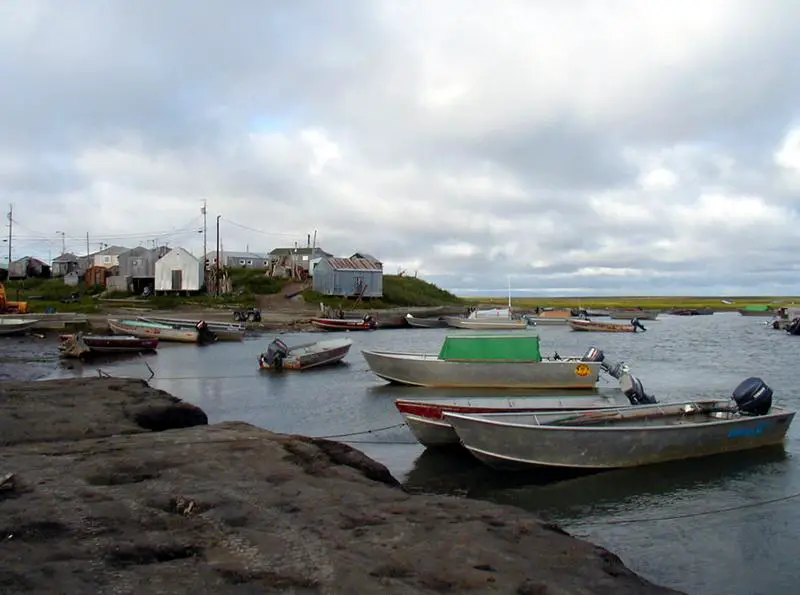 Source: Public domain
People in Hooper Bay would have a pretty tough time believing that they're living in one of the most expensive states in America. You would too if you were paying $525/month for rent, the cheapest you'll see on this list and about a third the cost of the average rent in Alaska. Or paying the lowest prices for homes, with a median cost of $60,000. Hooper Bay also has the third best home price to income ratio in Alaska.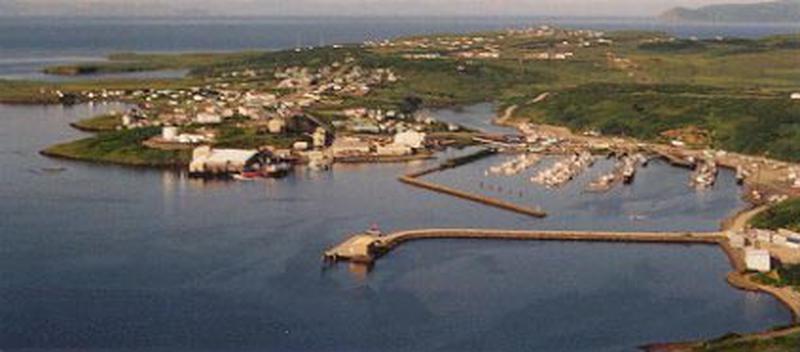 Source: Public domain
Located on Popof Island off the coast of the Alaskan Peninsula, Sand Point ranks as the fourth least expensive place to call home in Alaska. About half the population of Sand Point is Unangan, which you can celebrate and learn more about at the annual Culture Camp. Homes in Sand Point are the fourth cheapest in the state, going for a median price of $127,200. Even more importantly, folks don't have to hand over half their paycheck to get a decent place to live in Sand Point, because the city has the fourth best home price to income ratio in Alaska.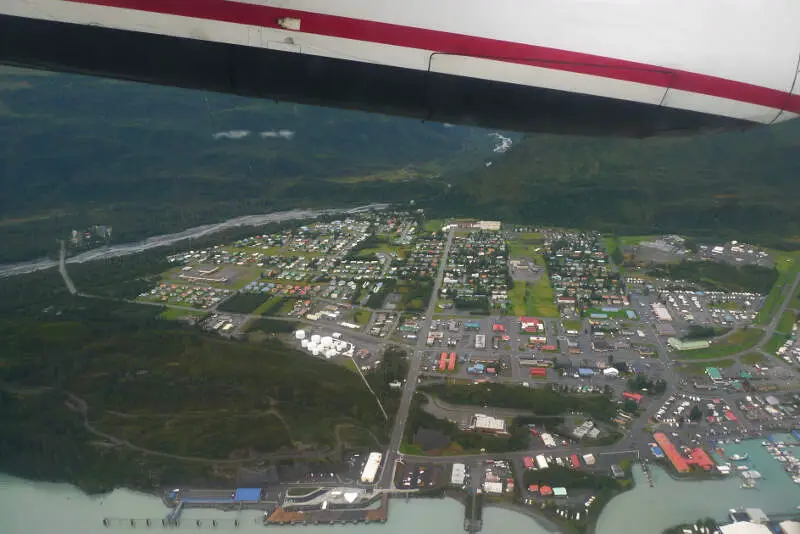 Our fifth cheapest place to live in Alaska for 2021 is Valdez. Formerly a gold rush town, the economy of today's Valdez is primarily centered on oil transportation. We gave Valdez an 8/10 on our overall SnackAbility scale, with an emphasis on safe streets, good schools, and solid markets for both housing and jobs. Maybe that's why we named it one of the best places to live in Alaska.
Valdez has the highest-paid populace on this list, with residents earning a median income of $85,085/year. That's enough to offset a slightly higher median rent of $1,192/month and give Vladez the fifth best rent to income ratio in the state. And if you're buying a home in Valdez, know that you're spending the fifth least percentage of your income on housing anywhere in Alaska.
Thrill-seekers or just plain nature-lovers will enjoy an epic rafting journey down the Lowe River at Keystone Canyon.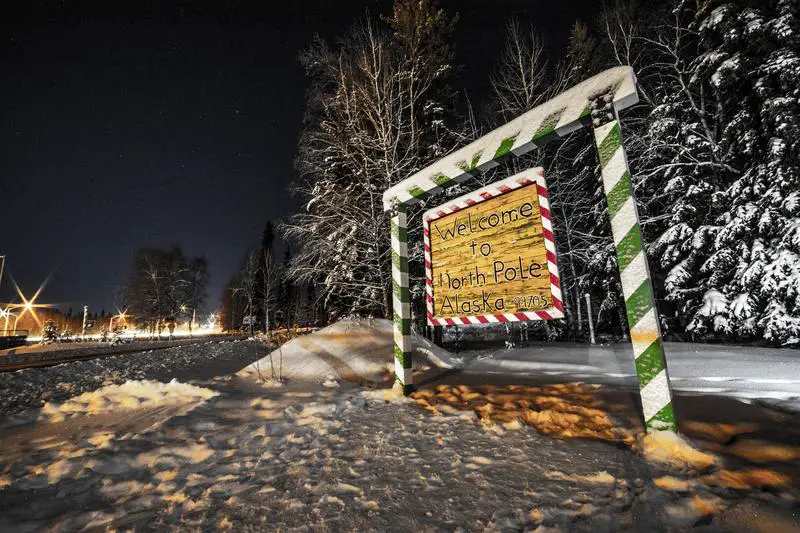 Turns out Santa Claus is pretty adept at financial planning, because North Pole is one of the most affordable places to live in Alaska. Volunteers in North Pole work to respond to around 400,000 letters addressed to Santy of them each year, so you know that the community spirit is strong here.
And, of course, the city comes alive when Christmas is close. As far as affordability goes, North Pole residents spend the sixth smallest proportion of their income on housing statewide, for both renting and buying. It's also one of the best cities for singles in Alaska, so looking for love has never been so affordable as it is in North Pole. We think even Scrooge would get over his hatred of Christmas for the savings on offer here.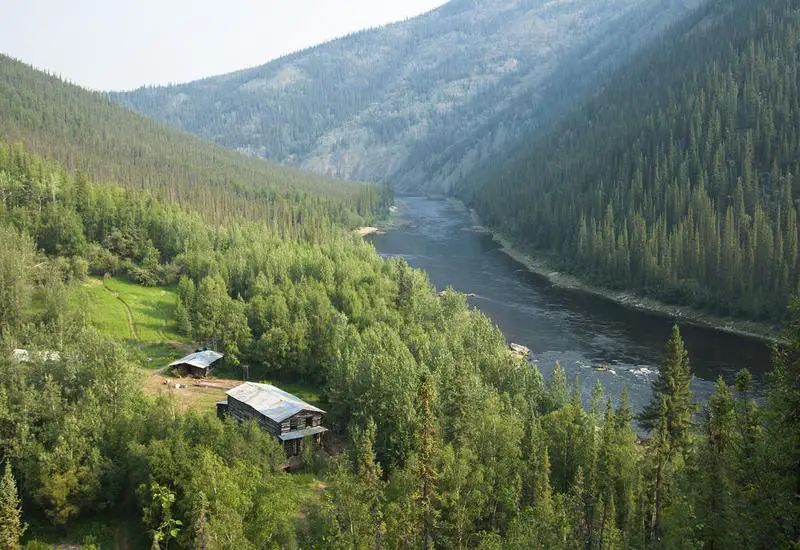 Not many people live in Craig, Alaska. The population of the small town sits at just 1,189 residents. This select few can feel lucky, however. They live in the number 7 cheapest spot to live in Alaska.
Despite its tiny size relative to most of the country, Craig actually represents the largest population center on Prince of Wales Island. The island is located off the Pacific Coast on the far southern part of the state.
More than just a great place to catch a view, Craig gets most of its economic activity from commercial fishing. The town sports a median income of $63,438, with an unemployment rate hovering at 7.01%.
Earnings go a long way in the area. The median rent is extremely affordable, with a mark of $896 per month. This represents the number 3.0 best figure in Alaska. The median home value also provides great value, sitting at $208,200.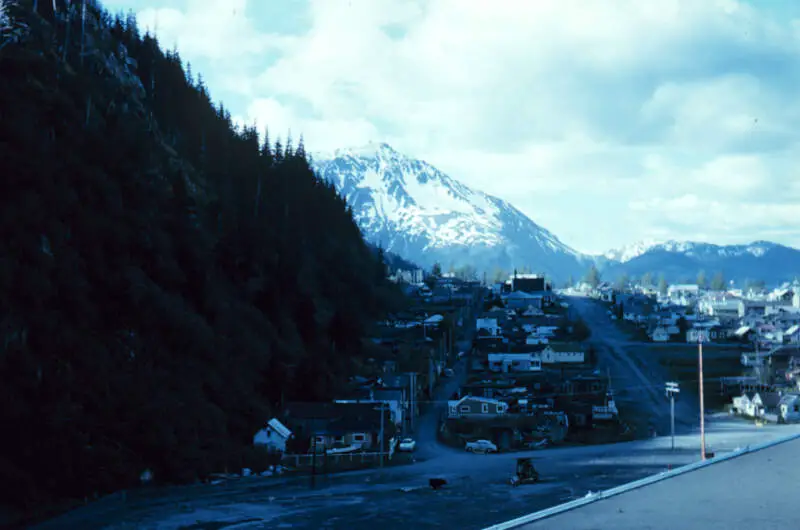 Source: Public domain
Next up on our list of mega-affordable places in Alaska is Seward, one of the prime jumping off points for trips to Alaska's Kenai Peninsula. There are seriously way too many outdoors activities nearby for us to list them all, but a boat trip through Kenai Fjords is the most quintessential Seward activity.
With all these wholesome entertainment options available, it's no wonder that we named Seward the best family citiy in Alaska. While Seward does have the priciest homes on this list, at a median cost of $243,500, a median income of $73,611 keeps the city competitive in terms of relative cost. Not to mention that Seward is the third most economical place to rent in Alaska, with a median cost of $983/month.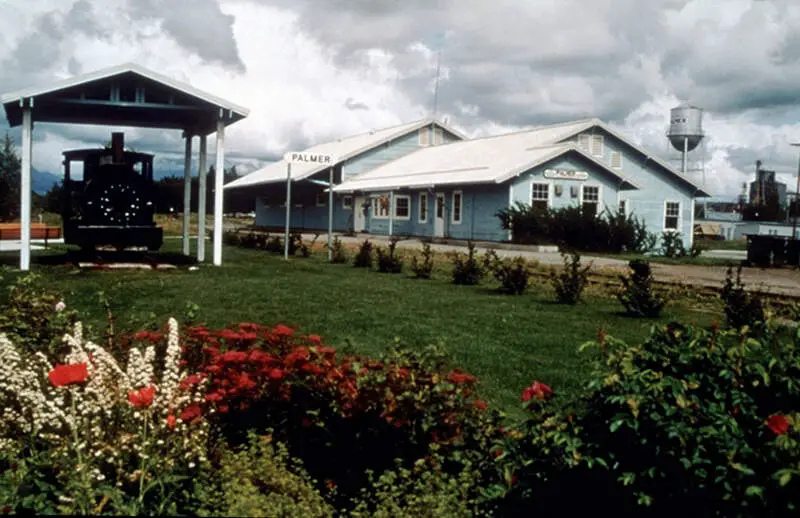 Source: Public domain
By the standards of Alaska, Palmer counts as a suburb of Anchorage. Sure, it's more than a 45-minute drive to the state's largest city. But given the distances involved in the Last Frontier, that's practically next door. Plus, Palmer comes in at number 9 on the list of most affordable places to live in Alaska.
Palmer is built along the Matanuska River, just off a key highway intersection. This makes it an important regional hub. The position gives the community an economic boost, with median incomes of $62,339. Meanwhile, the unemployment rate hovers at 10.88%.
The 7,131 residents of Palmer get good value for their home-buying buck. The median home value for the area comes in at $207,200. At the same time, the median rent is $976 per month.
Overall, the cost of living is about 10% above the national average. But Alaska tends to rank high in those categories, so compared to the rest of the state that's relatively moderate.
This affordability comes with a high standard of living. Along with the natural splendor of the region, there are other amenities that come with living in Palmer. For example, schools in the area are good, with many scoring a 7/10 or more on Great Schools.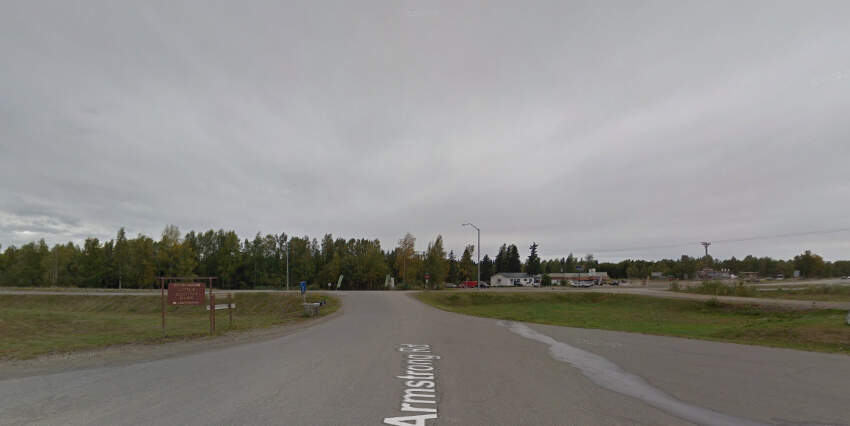 Source: Wikipedia
Obviously, Houston isn't the first place that comes to mind when you hear the name "Houston." And, with 1,977 residents, the Last Frontier version is about as far as you can get from Texas's biggest city. But this Houston has one major thing in its favor: it serves as the number 10 best value in the state.
Located in the southern part of Alaska, Houston sits just down the road from Wasilla and across the Knik Arm from Anchorage, the state's biggest city. With a prime position on Highway 3, this makes the community something of a gateway between the population centers of the south and the central part of the state.
The median home price in Houston sits at $163,900. This ranks as the fifth most affordable figure in Alaska. Rents are similarly easy to swing. The median rent in the area sits at $971.
The median income for Houston workers comes in at $52,955. The unemployment rate stands at 14.88%.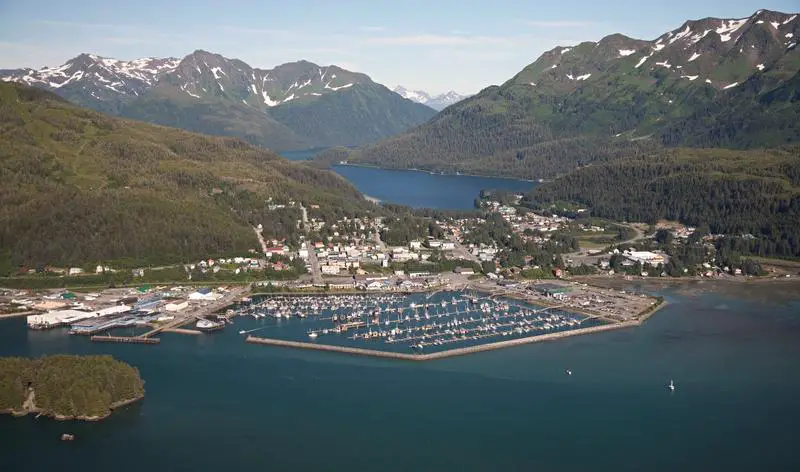 Cordova is a small town located near the mouth of the Copper River in the Valdez-Cordova Census Area, Alaska, United States, at the head of Orca Inlet on the east side of Prince William Sound. The population was 2,239 at the 2010 census. Cordova was named Puerto Cordova by Spanish explorer Salvador Fidalgo in 1790. No roads connect Cordova to other Alaskan towns, so a plane or ferry is required to travel there. In the Exxon Valdez oil spill of March 1989, an oil tanker ran aground northwest of Cordova, heavily damaging ecology and fishing.
How We Determined The Most Affordable Places To Live In The Last Frontier For 2021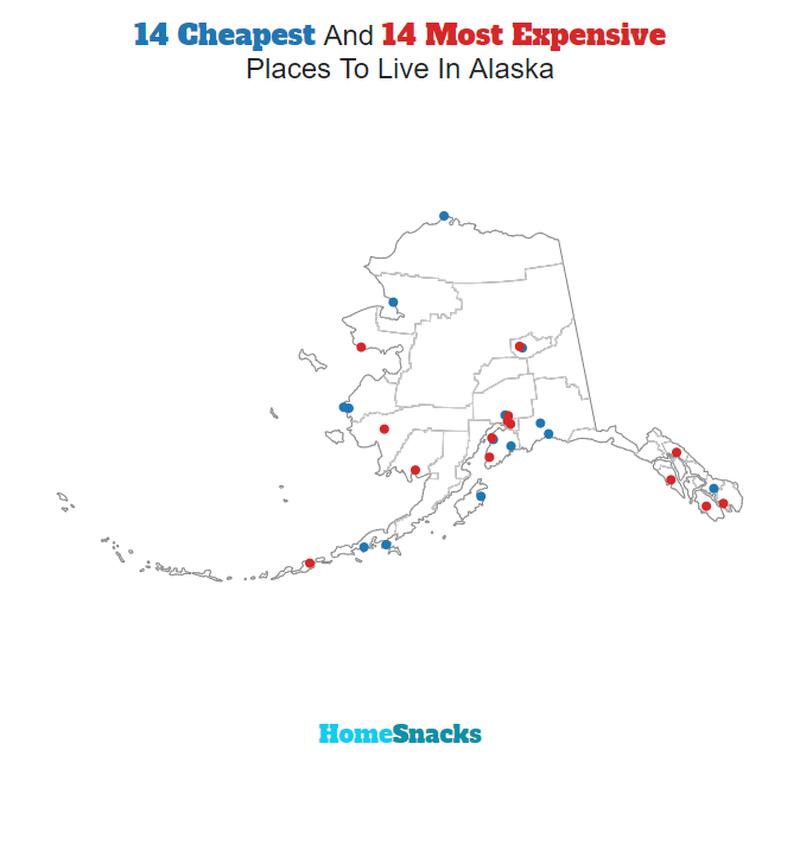 The two most important things to think about when it comes to being able to afford if you can live comes down to:
How much do money do I make?
How much do I have spend to live there?
You need to understand your costs in the context of how much money you make.
For example, if the median household earns $100,000 and spends $40,000 on housing it's actually cheaper to live there than a place with a median income of $50,000 and housing costs of $21,000. You might spend more on housing, but you have more money overall to play with.
With that example in mind, we derived several statistics from the latest Census American Community Survey 2015-2019 around incomes and costs. They are:
Median Home Price / Median Income (lower is better)
Median Income / Median Rent (Higher is better)
Median Home Price
We added simply median home price because high home prices generally correlate with higher expenses for all costs related to homes (heating, electricity, etc).
You can then compare these metrics in each of the places in Alaska to figure out which is the least expensive.
What you are left with is a "Cost of Living Index" by taking the average rank of each of these metrics for each city.
So we used that cost of living index in order to rank all of the 26 places in Alaska that have more than 1,000 people.
The place with the lowest cost of living in Alaska according to the data is King Cove. You can download the data here.

There You Have It Mr. Or Mrs. Alaska Cheapskate
If you're looking at the cost of living numbers in Alaska, this is an accurate list of the most affordable places to live in Alaska for 2021.
Here's a look at the most expensive cities in Alaska according to the data:
Ketchikan
Homer
Sitka
For more Alaska reading, check out:
The Most Affordable Places To Live In Alaska
Editor's Note: We updated this article for 2021. This is our seventh time ranking the cheapest places to live in Alaska.